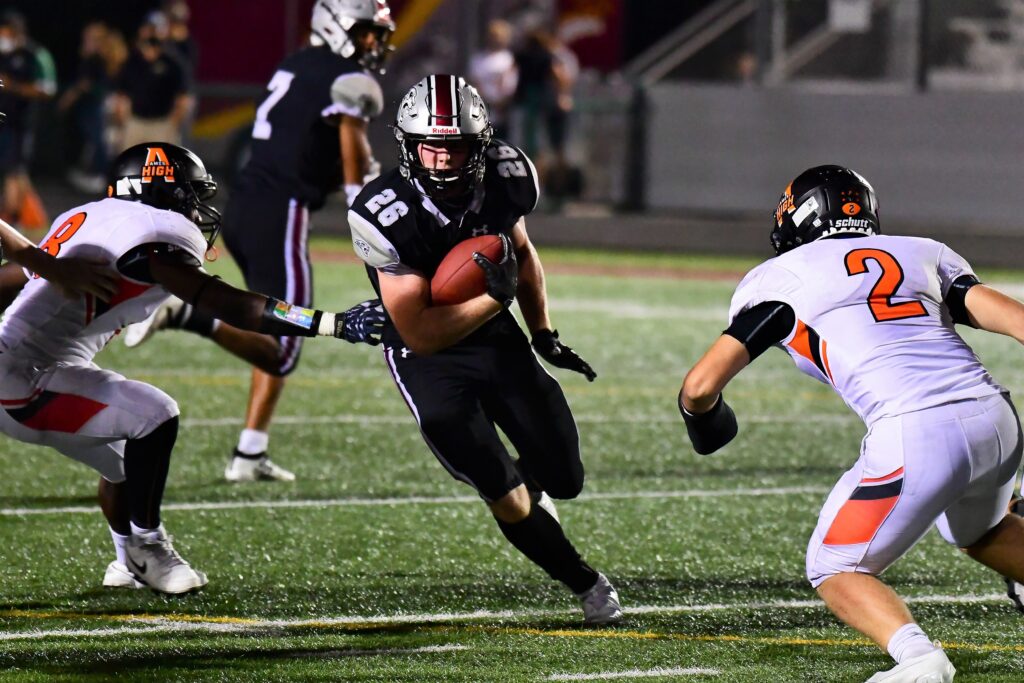 Another football player from Ankeny has decided to continue his career at Grand View University.
Senior linebacker Tyler Johnson of Ankeny Centennial has committed to play for the Vikings. Two of his Jaguar teammates, Jackie Wells and Nathan Wilde, will also play for Grand View along with a pair of Ankeny players, Justice Miller and Kade Somers.
"They have a major I'm interested in, they have very good coaches, it's a good program and it's pretty nice that there are so many Ankeny guys there!" Johnson said.
Johnson made 30.5 tackles this season, including 25 solo stops, while helping the Jaguars to a 2-6 record. He was named to the all-district first team.
Johnson recovered a fumble and returned it 26 yards for a touchdown during his team's loss to eventual state champion Ankeny in the season opener. The fumble came on the game's first play from scrimmage.
Johnson also saw some action on offense, rushing for 66 yards on 16 carries. As a junior, he rushed for 694 yards and four touchdowns while serving as the backup to all-stater Avery Gates, who is also on the Grand View roster and was named the Freshman of the Year in the Heart of America Athletic Conference this season.
Johnson, meanwhile, became one of Centennial's defensive leaders as a senior.
"They have me at outside linebacker," Johnson said of the Grand View coaches.