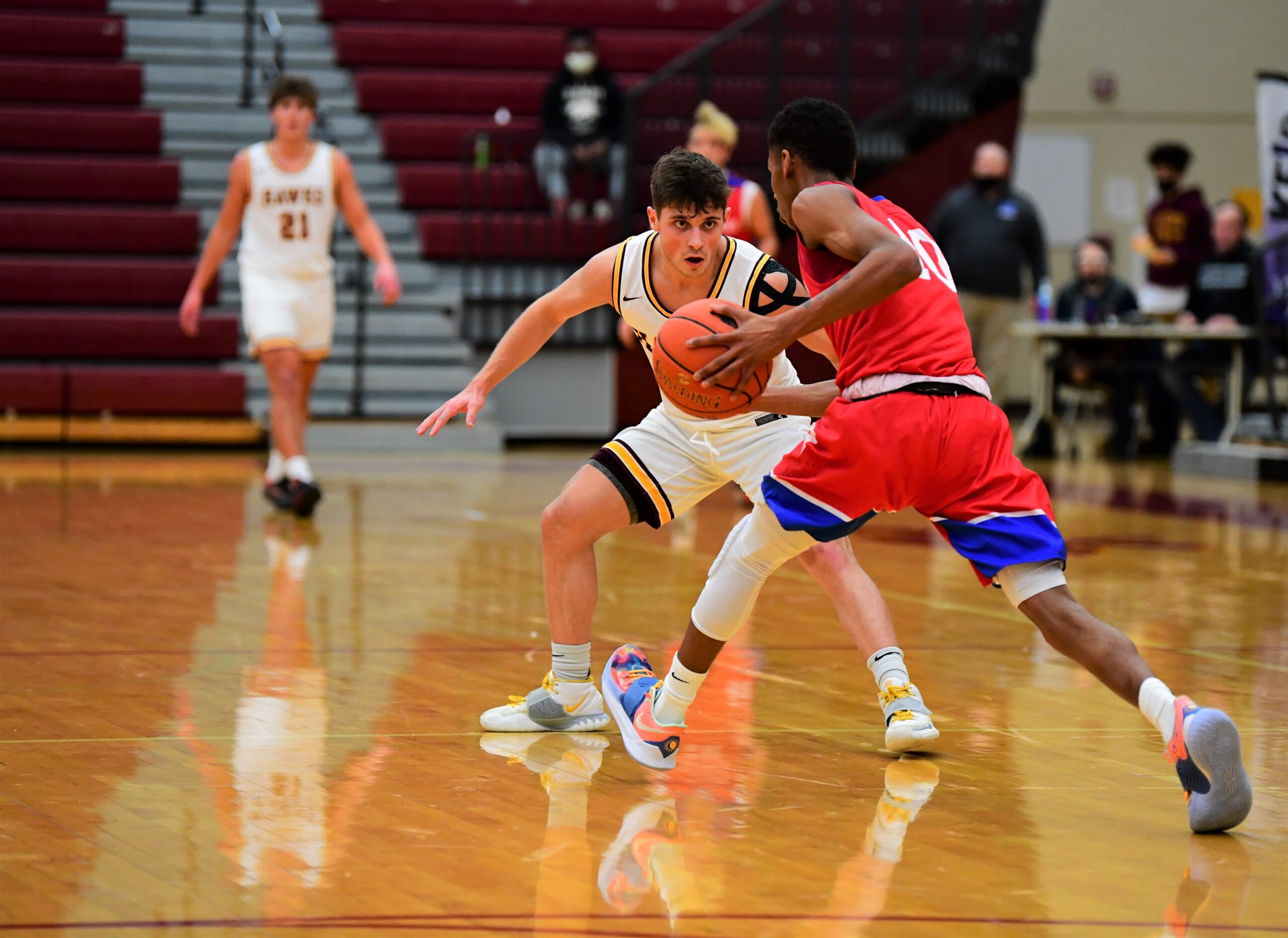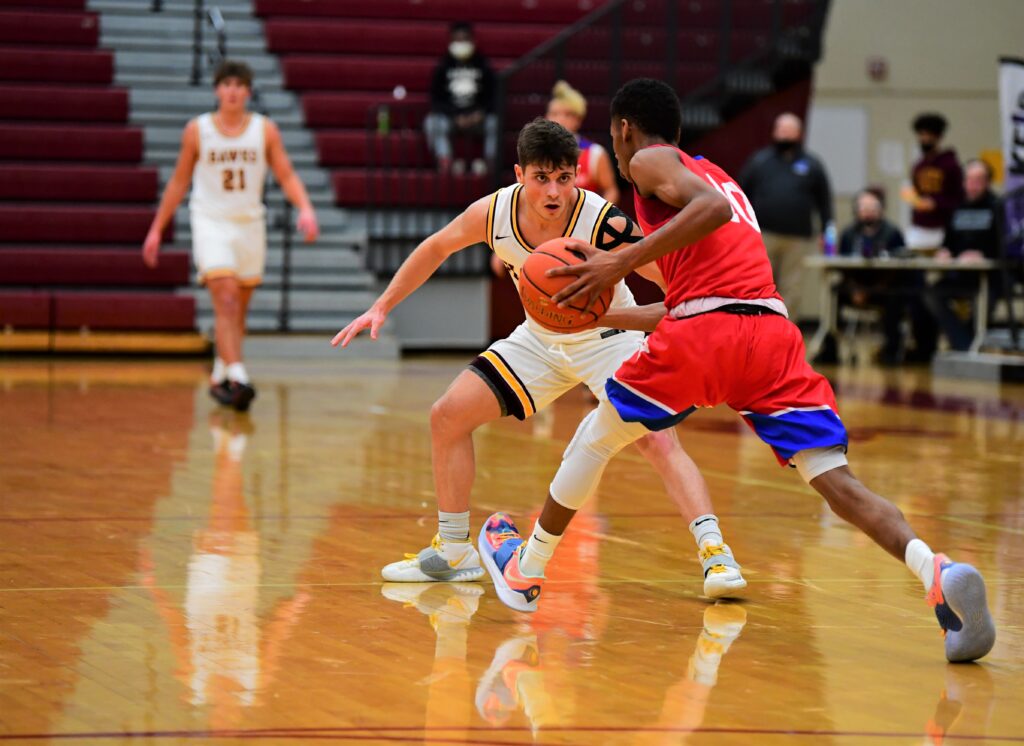 Ankeny guard Matt Stueckradt scored only three points during Friday's boys' basketball game against visiting Marshalltown.
His impact on the game came at the other end of the floor.
Stueckradt held Marshalltown's leading scorer without a point in the first half as Ankeny built a 22-17 lead, and the Hawks eventually held on for a 49-44 victory in the CIML Iowa Conference contest.
"I thought Matt as a senior just did a wonderful job on their best player (Armonniey Thomas)," said Ankeny coach Brandt Carlson. "He got some fouls on him early, and it worked out."
Thomas entered the game with an 18.7 scoring average. He picked up two fouls in the first 3 minutes of the game and sat out the rest of the first quarter.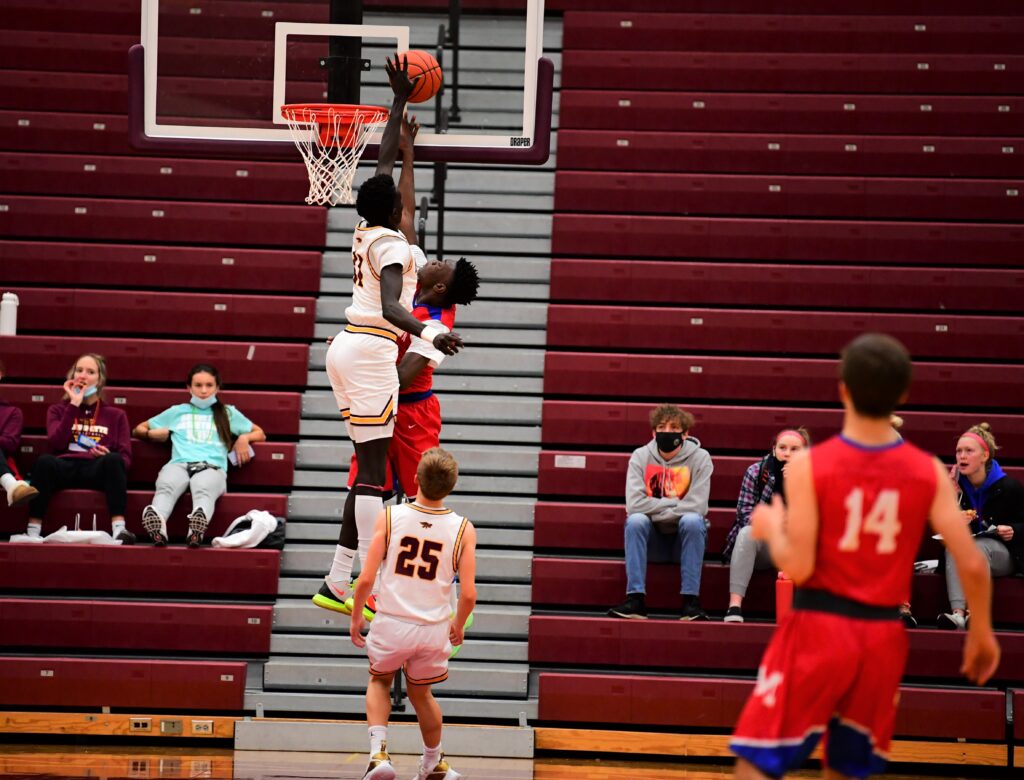 Thomas returned to the court at the start of the second period, but he didn't make his first basket until midway through the third quarter. He finished with 11 points.
"I just tried to be quick on my feet and just keep my gap, and practice turning him," said Stueckradt. "That was the biggest thing for me tonight."
Ankeny increased its lead to 38-30 in the fourth quarter before Marshalltown responded with a 9-0 run. Thomas made a layup with 4:05 left, then connected on a jumper just 13 seconds later as the Bobcats took a 39-38 lead.
"The effort was there for (Thomas)," Bobcats coach Michael Appel told the Marshalltown Times-Republican. "He's very competitive, he wants to win, and he's going to play as hard as he can to get that done."
The Hawks took the lead for good, 40-39, on a floater by freshman Carson Johnson with 3:31 remaining. The basket ignited an 8-0 run that sealed the win.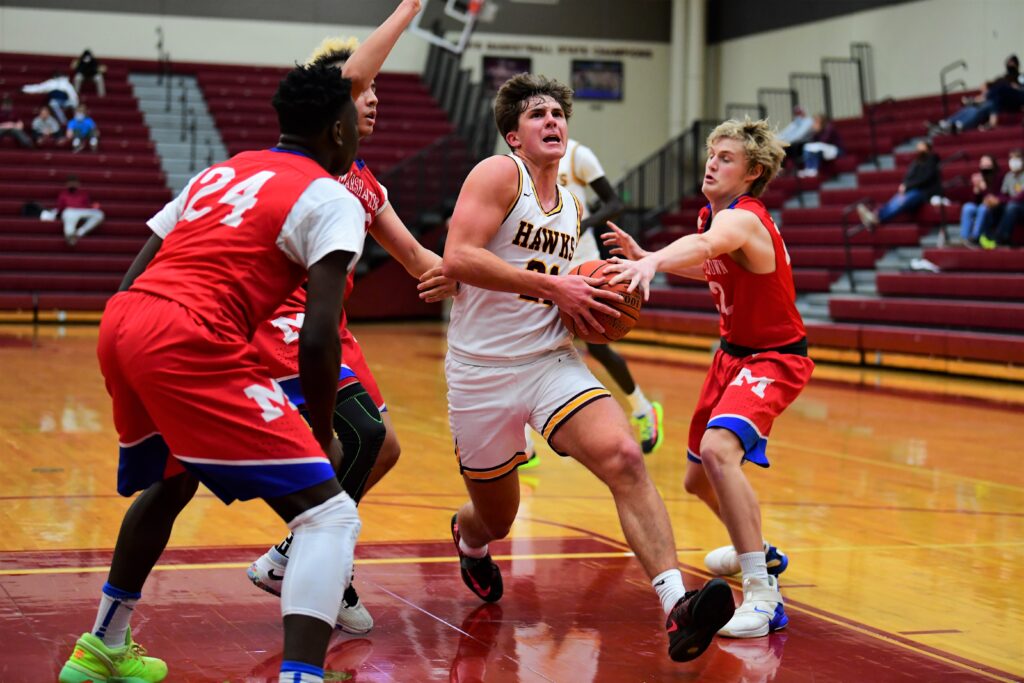 Ryan Crandall converted a 3-point play with 2:25 left to give Ankeny some breathing room. He finished with a game-high 16 points.
"He's really played pretty consistently offensively all year," Carlson said of Crandall. "It's just been a matter of trying to get him back into basketball shape (after football season). I think he's definitely getting there."
Marshalltown closed the gap to 47-44 on a jumper by Drake Kapayou with 20 seconds to go. The Bobcats then called their last timeout.
Thomas fouled out on the ensuing inbounds pass. Johnson went to the free-throw line and missed the front end of a bonus opportunity, but a Marshalltown lane violation gave him another chance.
Johnson then made his next two attempts to provide the final margin.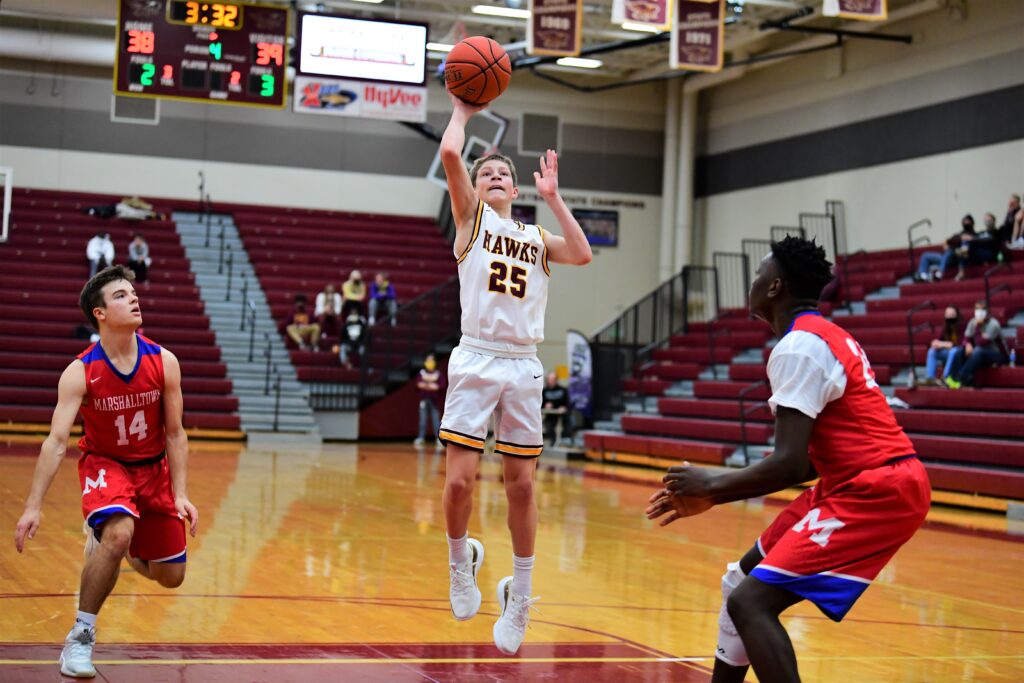 "We'll take a win, that's for sure," Carlson said. "I'm really proud of the guys. We had some young guys that really played consistent."
Braden Simonsen had eight points for the Hawks, who improved to 3-1 in the conference and 3-3 overall. JJ Kohl added seven points.
Marshalltown's records dropped to 1-3 and 1-6. Prince Jallah had 11 points for the Bobcats, while Grant Greazel and Kapayou each added 10.
"We've been in a lot of close ones now, so we're just learning and getting better every single time one of these happens," Appel said. "We're hoping to obviously take what it is and learn from it every game."
Ankeny jumped out to a 14-8 lead in the first quarter. Crandall had eight of his points in the period, including a dunk that led to a technical foul when he hung on the rim.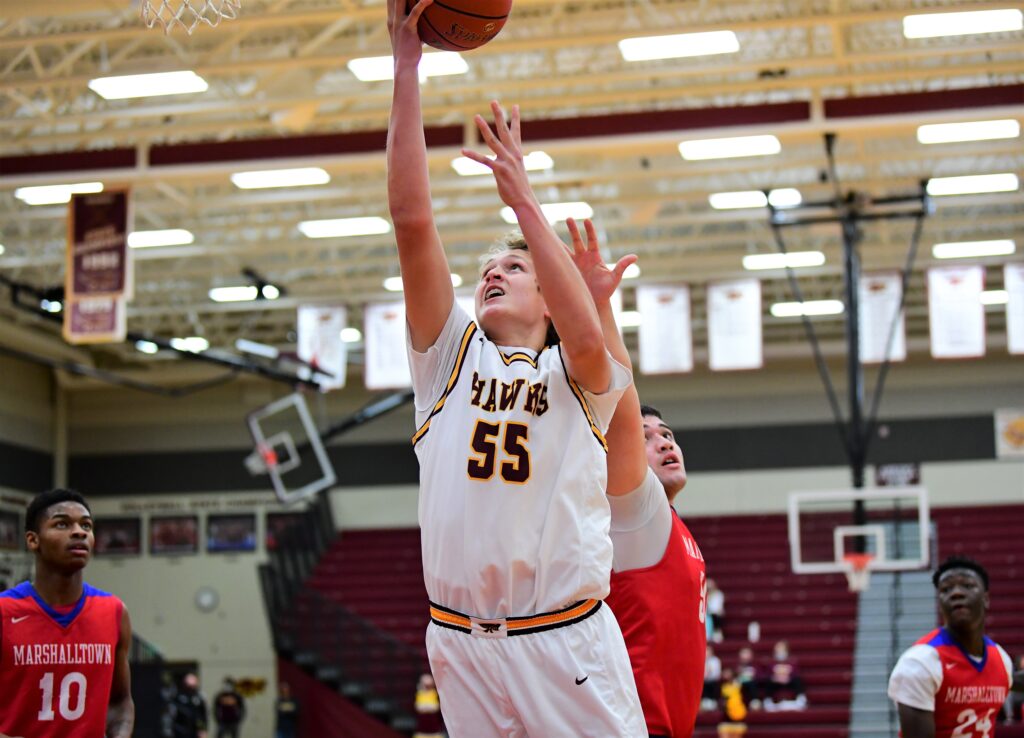 Kapayou made the ensuing free throws, sparking a 9-2 run by the Bobcats. Greazel hit a 3-pointer to put Marshalltown ahead, 17-16, with 4:58 left in the half.
Following a timeout, Ankeny regained the lead on a 3-pointer by Stueckradt–his only basket of the game.
"After we started getting (the ball) to the wings, everything started opening up and we just went from there," Stueckradt said.
The Hawks will host another Iowa Conference opponent, Mason City, on Tuesday. The Mohawks (2-3, 4-7) will be looking to avenge a 66-62 loss to Ankeny on Dec. 11.
"We're just trying to get some momentum with our team," Carlson said.