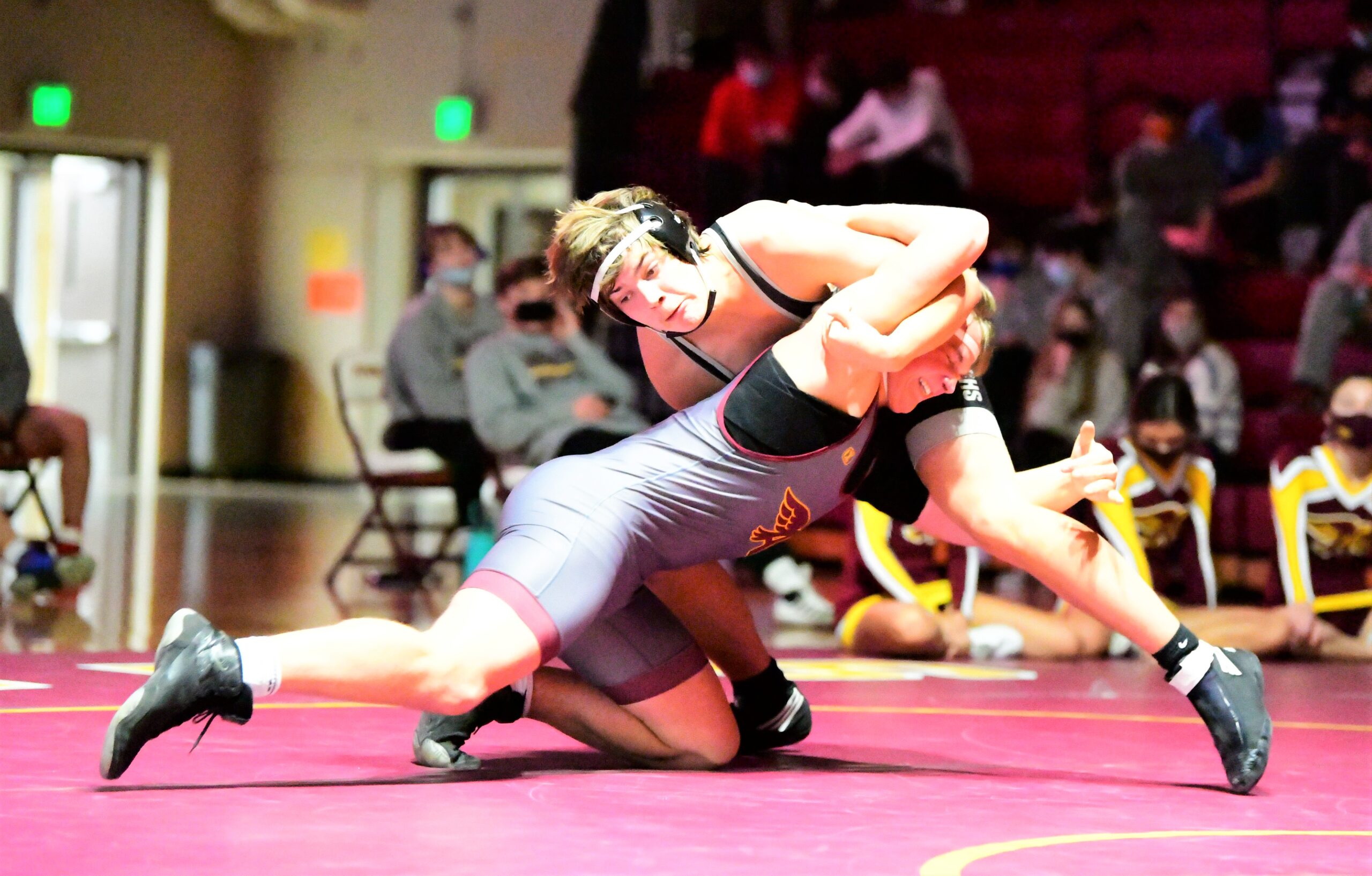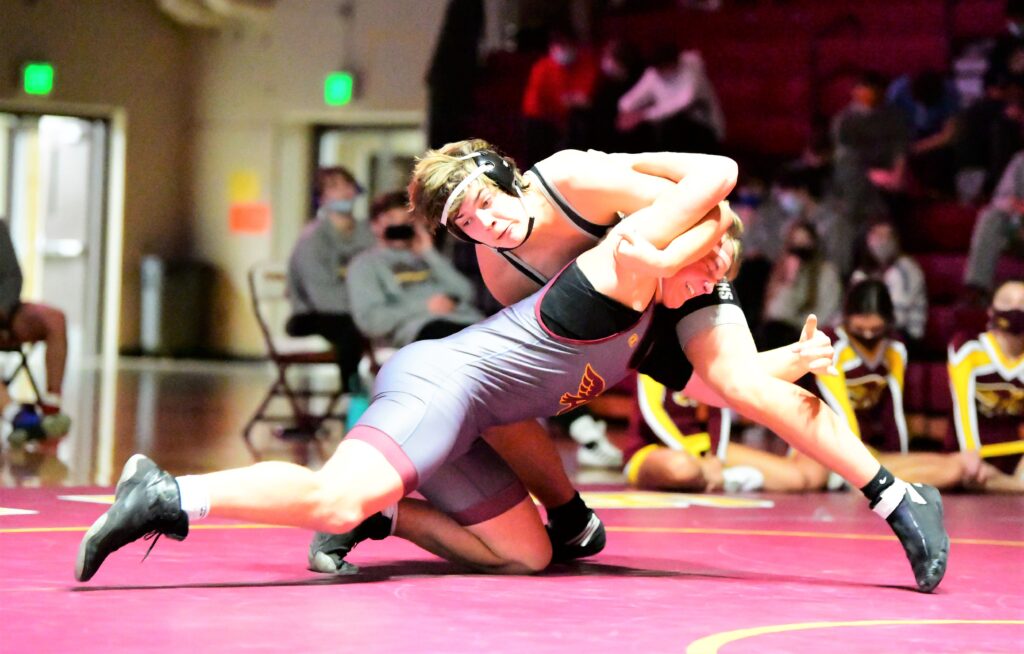 The Ankeny Centennial wrestlers took another step forward on Saturday during the Allie Morrison Duals at Marshalltown.
The Jaguars placed second in the tournament with a 3-2 record. They are now 10-5 on the season.
Still, Centennial coach Jay Groth said his team has more work to do.
"We're getting there," he said. "But I'm not happy with the way we lose. When we lose, we get pinned. And if we want to win dual meets against good teams, then when we lose we can't afford to give up bonus points. We can't get on our back and quit wrestling."
Centennial opened the day with a 49-25 victory over Cedar Rapids Prairie. The Jaguars then dropped a 40-36 decision to Cedar Rapids Kennedy, which sealed the win when Colin Falck posted a 14-4 major decision over Drew Dunn at 132 pounds.
"I'm happy with the three wins we had, but it should have been four," Groth said. "We lost to Kennedy because we got pinned in just about every match we lost. We didn't have enough bonus points to overcome their (bonus points)."
Centennial bounced back with a 51-27 triumph over Marshalltown, defeating the host Bobcats for the second time in three days. Groth's team won by a similar score, 50-25, on Thursday at Centennial.
The Jaguars then lost to tournament champion Norwalk, 50-27, in their next dual.
"They're a solid team," Groth said of the Warriors. "They've got quality kids at every weight and real good kids at some weights. They're tough."
Centennial closed out the meet with a 36-34 victory over Johnston. Eighth-ranked Carter Cahill won the final match at 160 by forfeit to erase the Dragons' 34-30 advantage.
Both Cahill and No. 8 Jackson Helmkamp at 138 went unbeaten on the day for the Jaguars. Helmkamp recorded two falls and won a pair of matches by forfeit before posting a 3-0 decision over No. 3 Owen Helgeson of Johnston.
"Helmkamp had a great week," Groth said. "He beat three ranked kids and went 8-0 on the week, so it was a very productive week."
Cahill posted an 8-6 decision over Kennedy's Alex Koch in overtime. He later defeated No. 4 Caden Schmidt of Norwalk, 5-4, in another close match.
"That was a good, quality win for Carter," Groth said. "That's been something we've been trying to get on Carter's ledger for awhile. He's beaten some good kids, but he really showed his development today."
Centennial's Payton Bright went 3-1 at 106, including a fall over Norwalk's Tyler Harper in just 13 seconds. Kyle Janssen went 3-2 at 120 with three pins.
"Those two guys wrestled well, and Logan Boyle continues to improve (at heavyweight)," Groth said. "We're making progress."
The Jaguars will travel to Fort Dodge on Thursday for a CIML Iowa Conference dual against the No. 4 Dodgers. Cael Wiener is expected to be back in the Centennial lineup.
"We're also hoping to have Lucas Bruhl and Griffen Wisehart back," Groth said. "I think things are on the upswing for us."