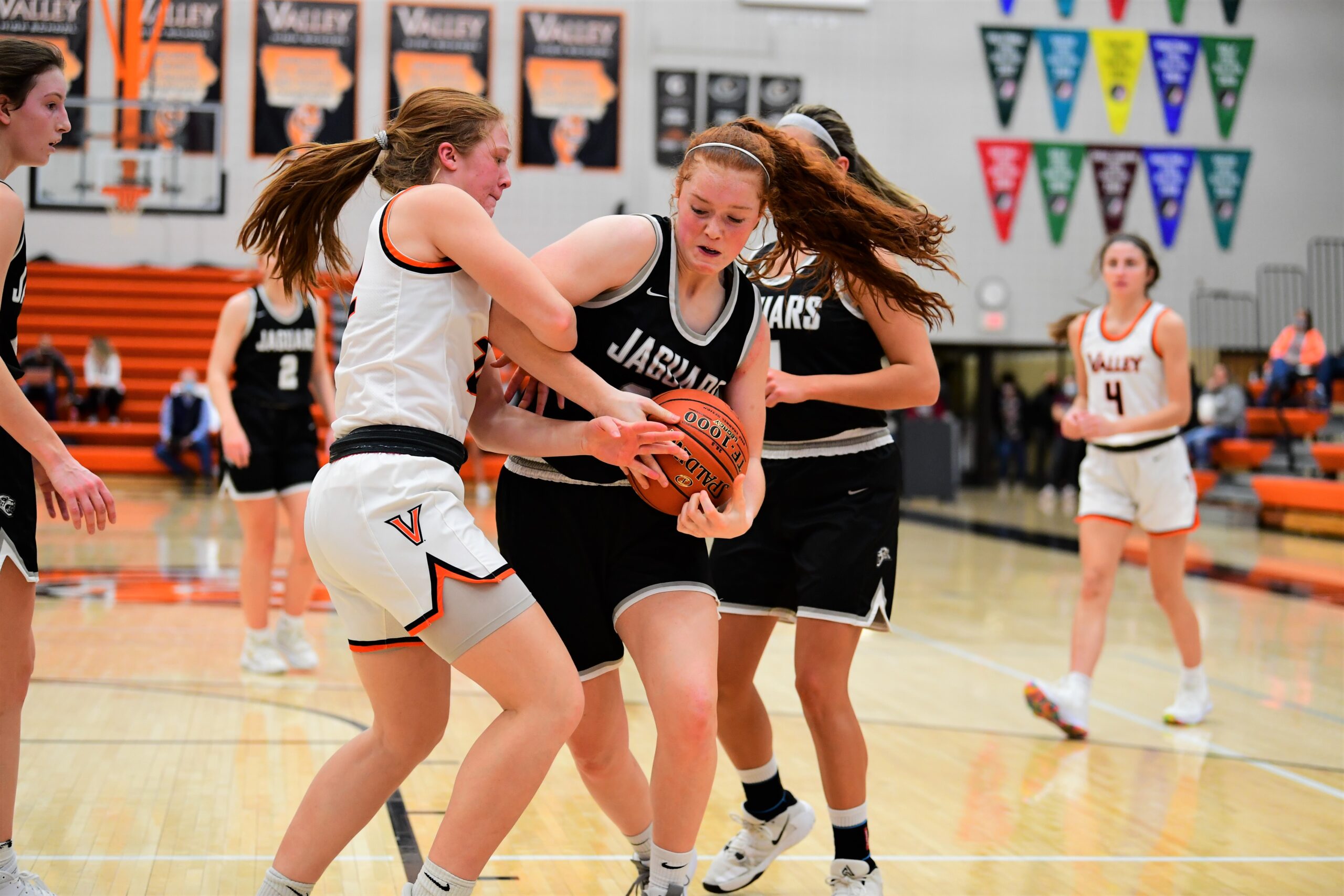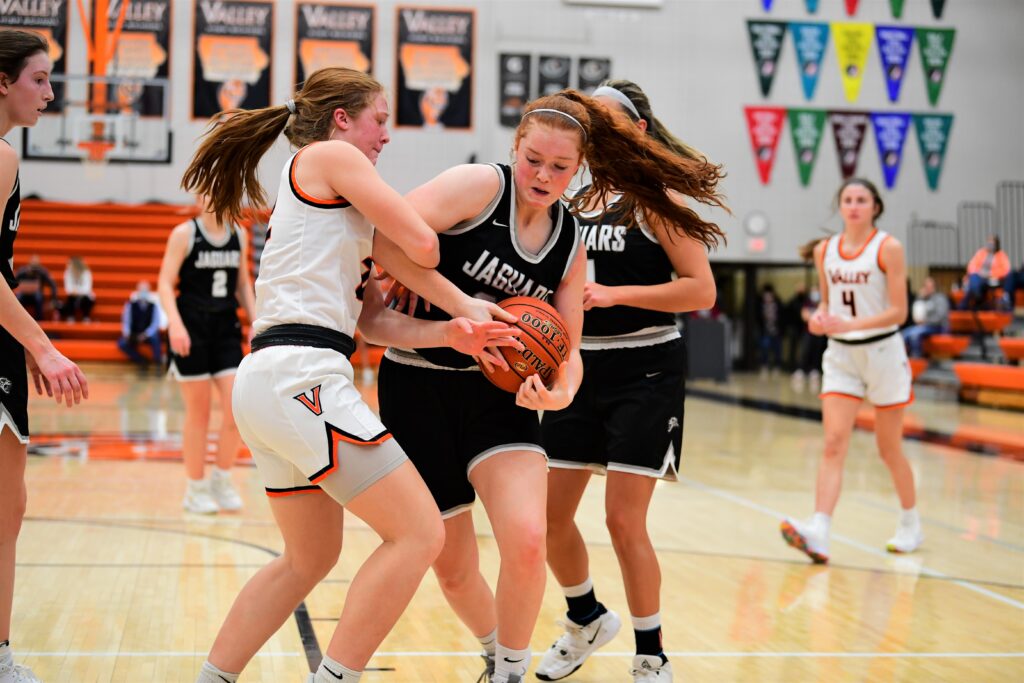 The 13th-ranked Valley girls' basketball team was coming off a pair of 23-point losses to No. 2 Johnston and No. 5 Southeast Polk earlier this week.
The Tigers didn't want to lose to another top-five opponent.
With two freshmen playing key roles, Valley erased a 32-27 deficit in the second half and pulled away for a 61-47 victory on Saturday over visiting Ankeny Centennial, the No. 4 team in Class 5A. It was the first loss of the season for the Jaguars (5-1).
"They are better than their record showed," Centennial coach Scott DeJong said of the Tigers. "And when you get your confidence going, which we allowed them to do, you get better and better. They've got a lot of potential–you saw it today. They shot the ball well really well, and we didn't. And at the end of the day, the ball's got to go in the basket."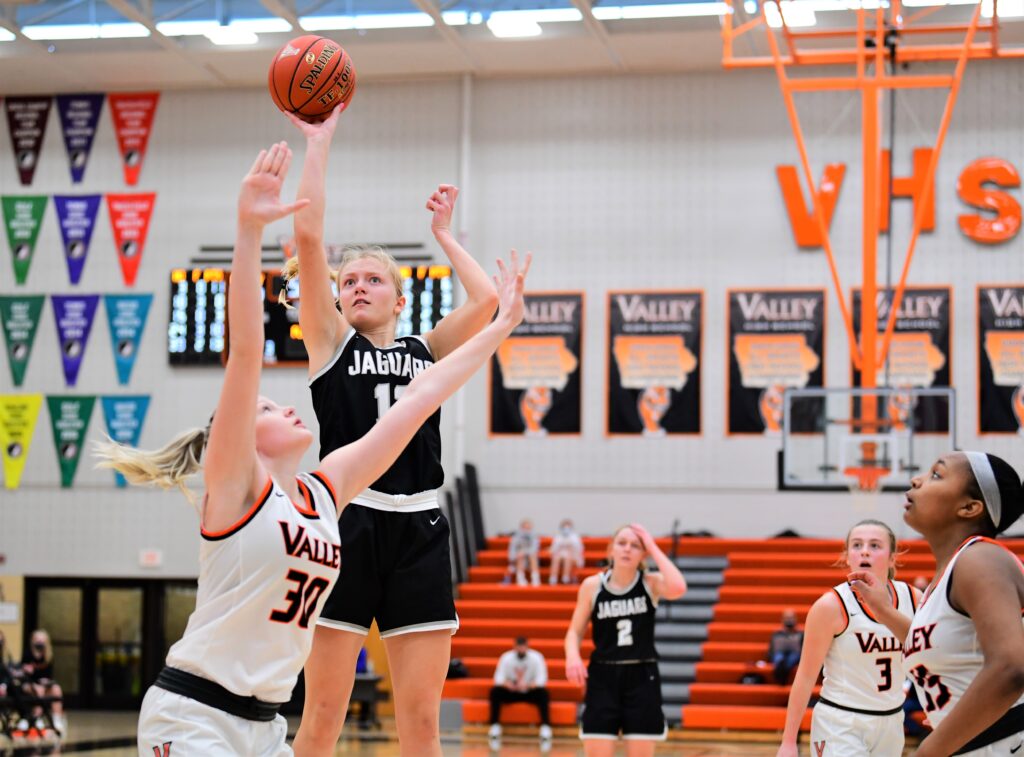 Sophia Hope led Valley (2-2) with 20 points, 14 of them in the second half. Jayci Loecke, another freshman, had 13 points.
The Tigers also got 14 points from Meredith Rieker, seven of them in the fourth quarter.
"Our defense wasn't good enough, and we didn't shoot the ball well," DeJong said. "We had some good looks, especially earlier in that first half. And then all of the sudden you start pressing a little bit, and I thought that's what happened."
Maggie Phipps scored 15 points to lead Centennial, but it was her lowest output of the season. After pouring in 13 points in the first half, Phipps was held to just one basket the rest of the way.
Valley used a box-and-one defense against the Drake recruit, who was averaging 22 points per game.
"They were in it the whole game," DeJong said of the Tigers' defensive strategy. "We hit some open shots right away, and then we struggled a little bit. It got to be a struggle with that."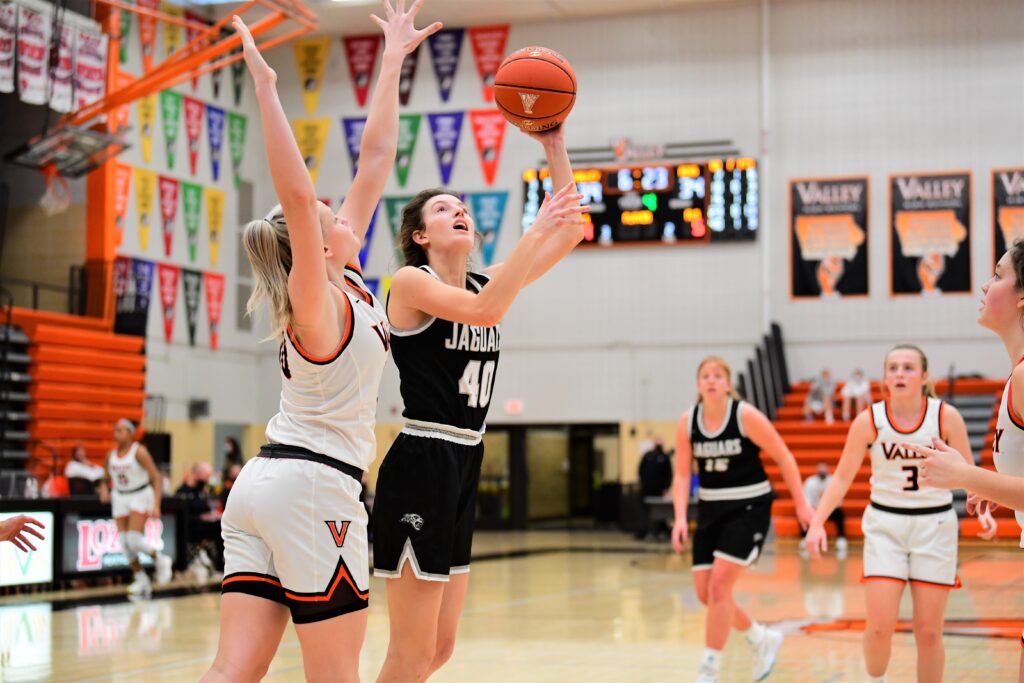 Phipps scored nine straight points midway through the first half, including back-to-back 3-point goals, as Centennial built an 18-11 lead. But Valley closed to within 26-24 at halftime, then ended the third quarter with a 9-0 run to take the lead for good, 36-32.
The Tigers had five of their eight 3-pointers in the second half. Hope made a trio of 3-pointers, including one after an offensive rebound that gave Valley a 47-37 lead with 3 minutes 27 seconds remaining.
The Tigers then connected on 10 straight free throws down the stretch to seal the win.
"We need to be more aggressive. I think that was the thing," DeJong said. "We got beat inside pretty good. It was a very physical game, and we've just got to handle that better, I think."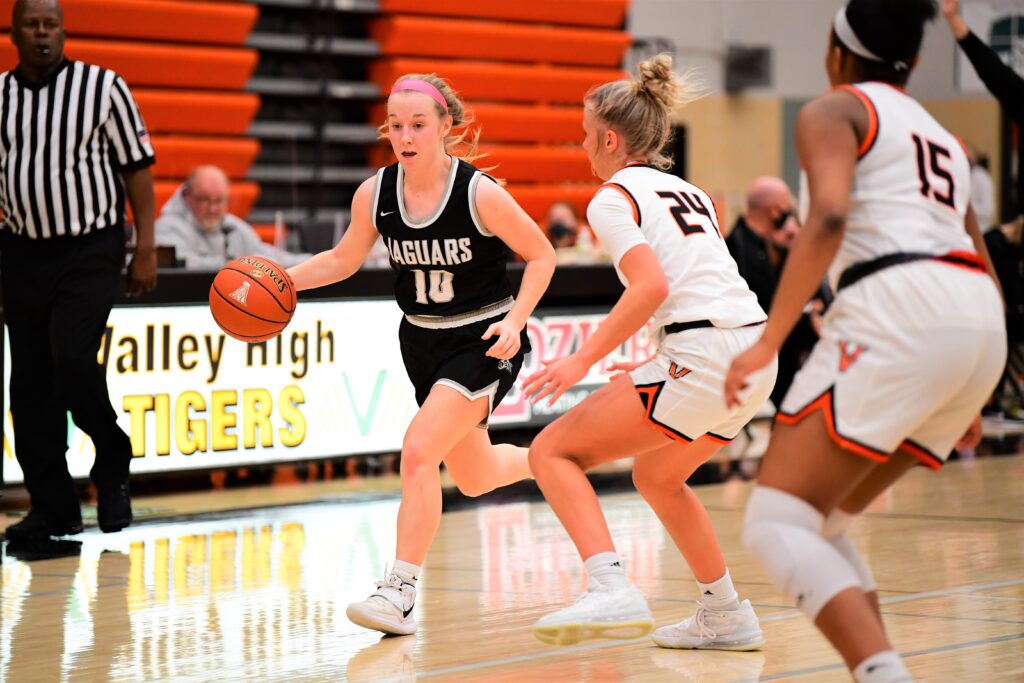 Bella Robben and Elle Street each had nine points for the Jaguars. Street had three treys–all of them in the second half–while Averi Porter added two more.
"The middle was wide open," DeJong said. "Averi hit a 3 at the beginning–nobody was guarding her. But then we got a little tentative; we were maybe looking for Maggie a little too much. But we need this, right? We've got to get better. That's pretty obvious after today."
Centennial will host a CIML Iowa Conference game against Fort Dodge (1-4, 2-5) on Tuesday. The Jaguars rolled to a 69-23 win at Fort Dodge on Dec. 11.