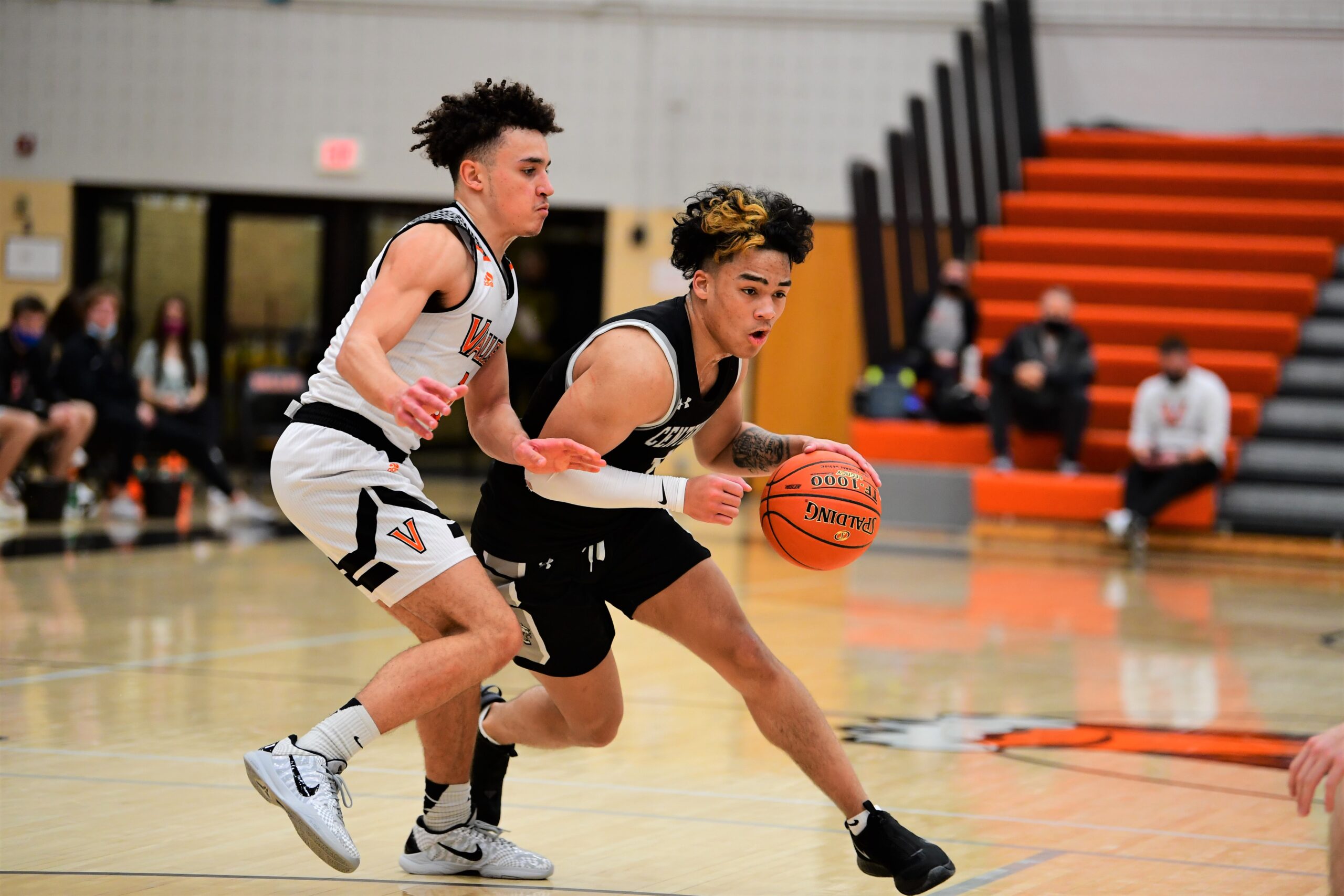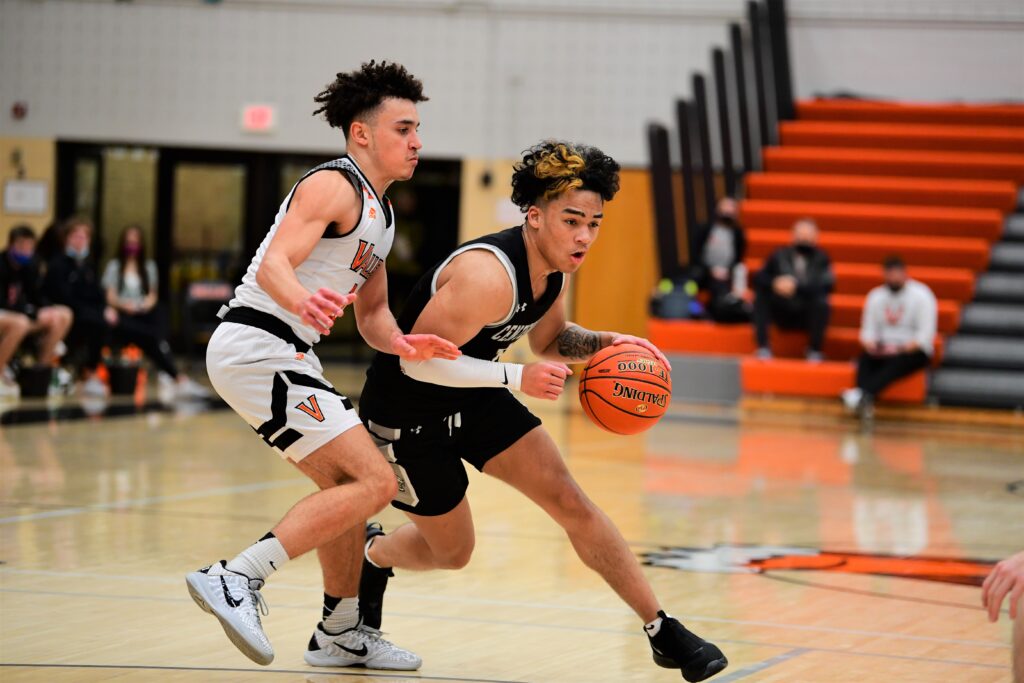 It's a good bet that the Valley boys' basketball team won't be unranked much longer.
After knocking off seventh-ranked Johnston and No. 8 Southeast Polk earlier in the week, the Tigers remained unbeaten on Saturday with an 83-76 victory over visiting Ankeny Centennial, the No. 3 team in Class 4A. They improved to 4-0 on the season.
It was the first loss for the Jaguars (5-1), who allowed their most points ever under coach Bob Fontana. The previous high of 82 points came in a loss at Des Moines North two years ago.
"When you score 76 points like we did and you only have seven turnovers for the game, you'd think you'd win," said Fontana. "But our defense and our rebounding left a lot to be desired today. Not taking anything away from Valley, but we did not do a good job of defending them today. We gave them way too many good looks."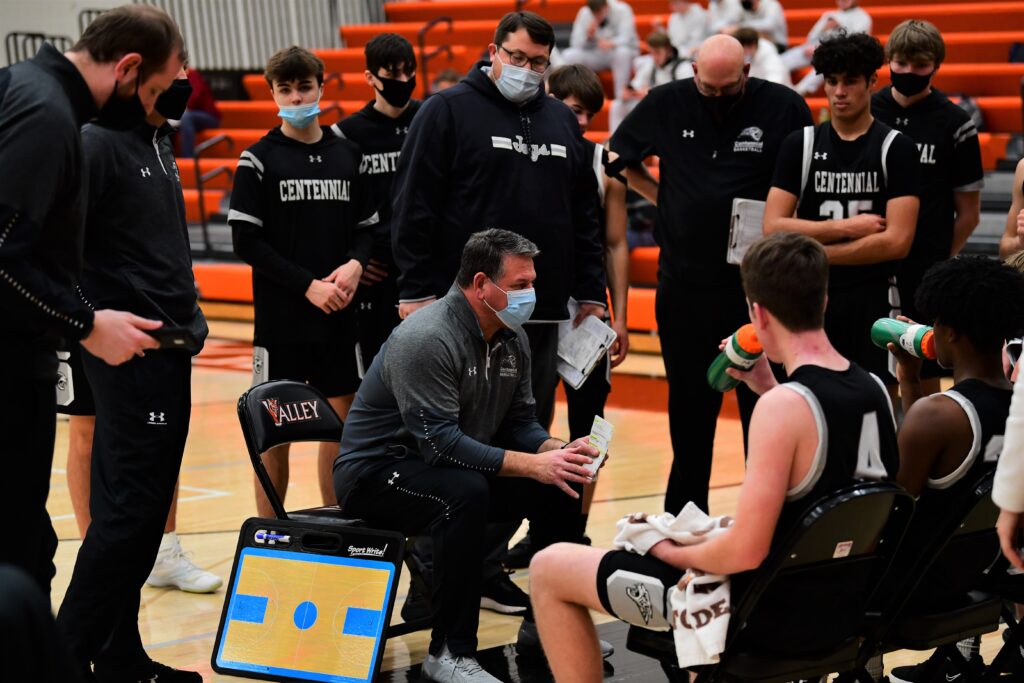 The Jaguars simply didn't have any answers for the Valley duo of Ty Walker and Eli Raridon. Walker poured in 31 points, including five 3-point goals, while Raridon dominated around the basket with 27 points.
"They're a good ball club," Fontana said of the Tigers. "I knew they were going to be good going into the season. And then when you watch them on tape, and the way they played against Johnston and Southeast Polk, they've got a solid club. Their inside-outside game is really solid."
Jaron Crews led Centennial with 26 points. Chris Louis had 16 points, and Colin McAleer added 10.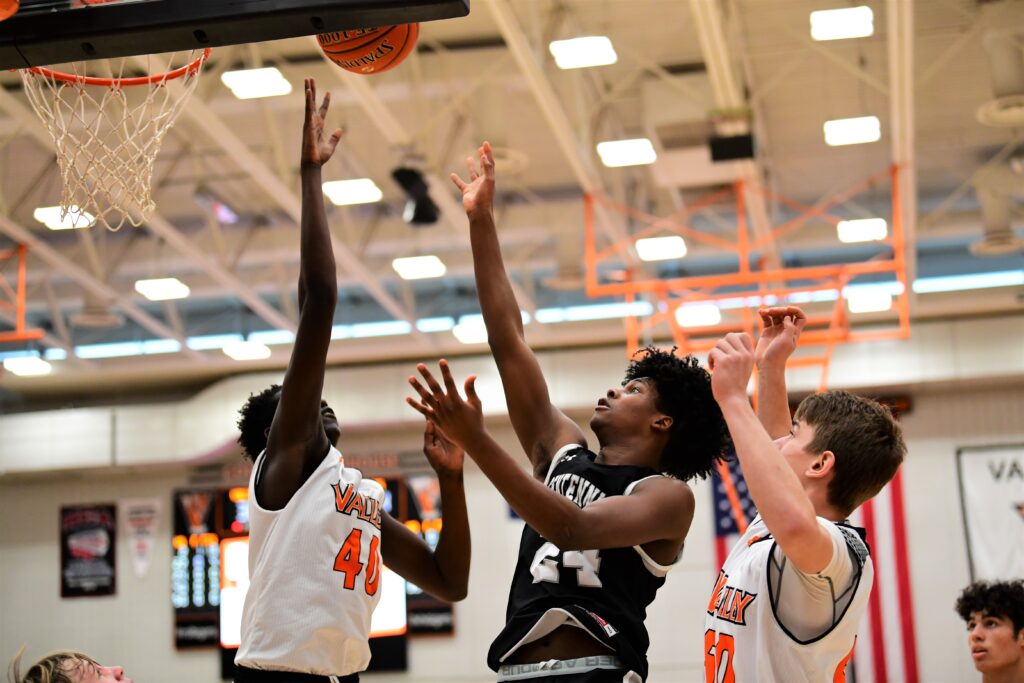 The Jaguars made 11 3-pointers, but it wasn't enough against a Valley team that won the rebounding battle, 32-22.
"You just can't give them those extra opportunities," Fontana said.
Valley never trailed after jumping out to an early 8-3 lead. Centennial battled back and twice tied the game before Walker made a 3-pointer early in the second quarter to put the Tigers ahead for good, 18-15.
Valley later closed out the first half with a 9-2 run to build a 38-26 advantage. Walker scored the last seven points in the run, including another 3-pointer.
Centennial tried to rally in the third quarter, when Louis had nine of his points. His 3-pointer cut the Tigers' lead to 54-46 late in the period.
"Chris has been playing really well offensively," Fontana said.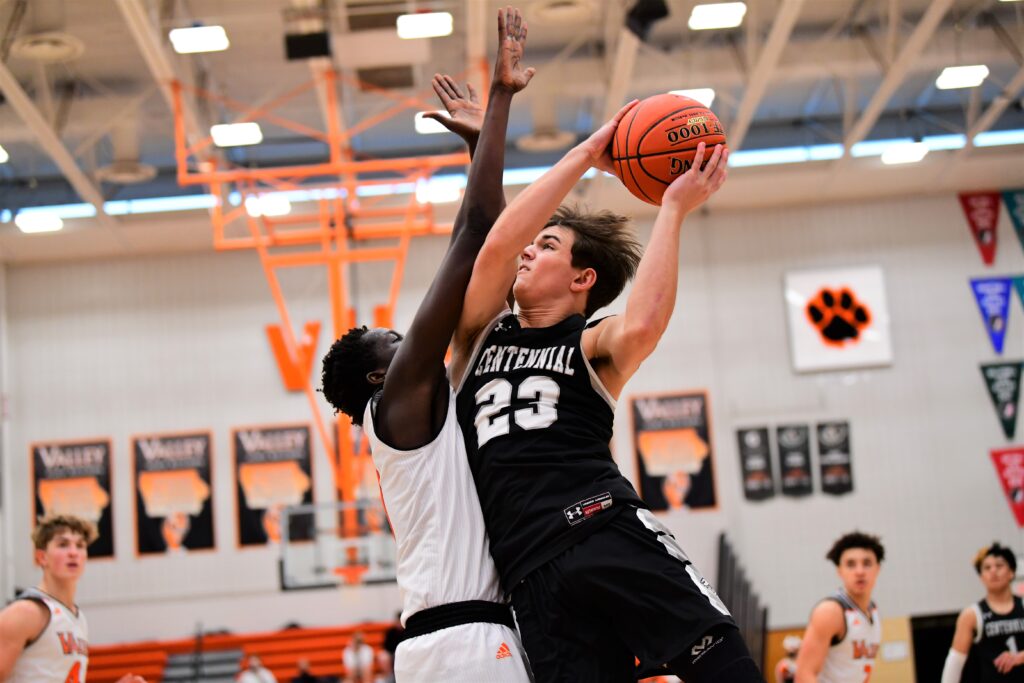 However, the Jaguars just couldn't get enough defensive stops to keep the rally going. Walker answered with two free throws, then made another trey at the end of the quarter to increase Valley's lead to 59-46.
Crews later scored seven straight points as Centennial made it a two-possession game down the stretch. His fourth 3-pointer cut the deficit to 75-70 with 1:20 left, but the Tigers then made 3-of-4 free throws and Raridon followed with a dunk to seal the win.
"We've just got to keep working at it," Fontana said.
Centennial will host a CIML Iowa Conference game against Fort Dodge (0-5, 1-5) on Tuesday. The Jaguars posted a 95-40 victory at Fort Dodge on Dec. 11.