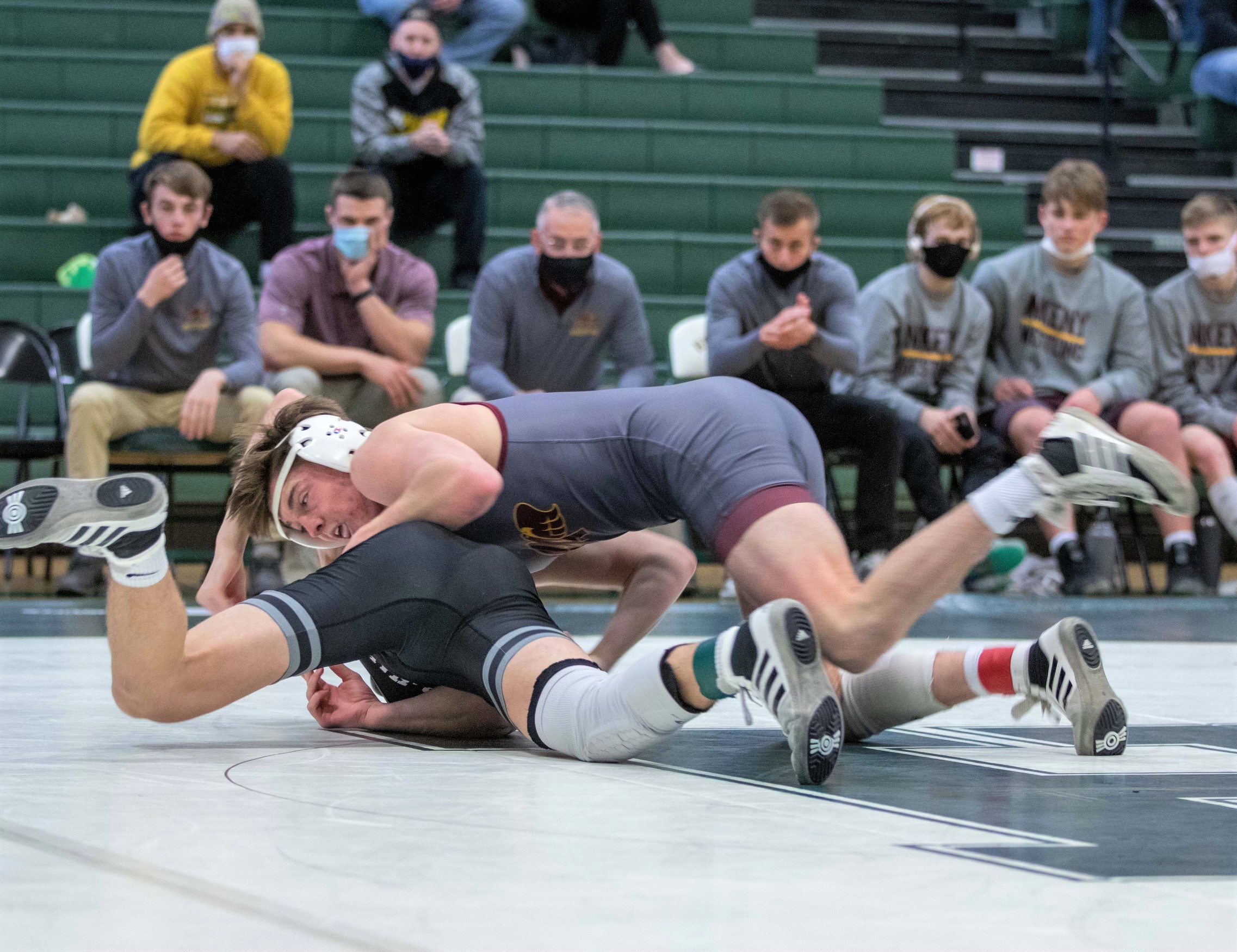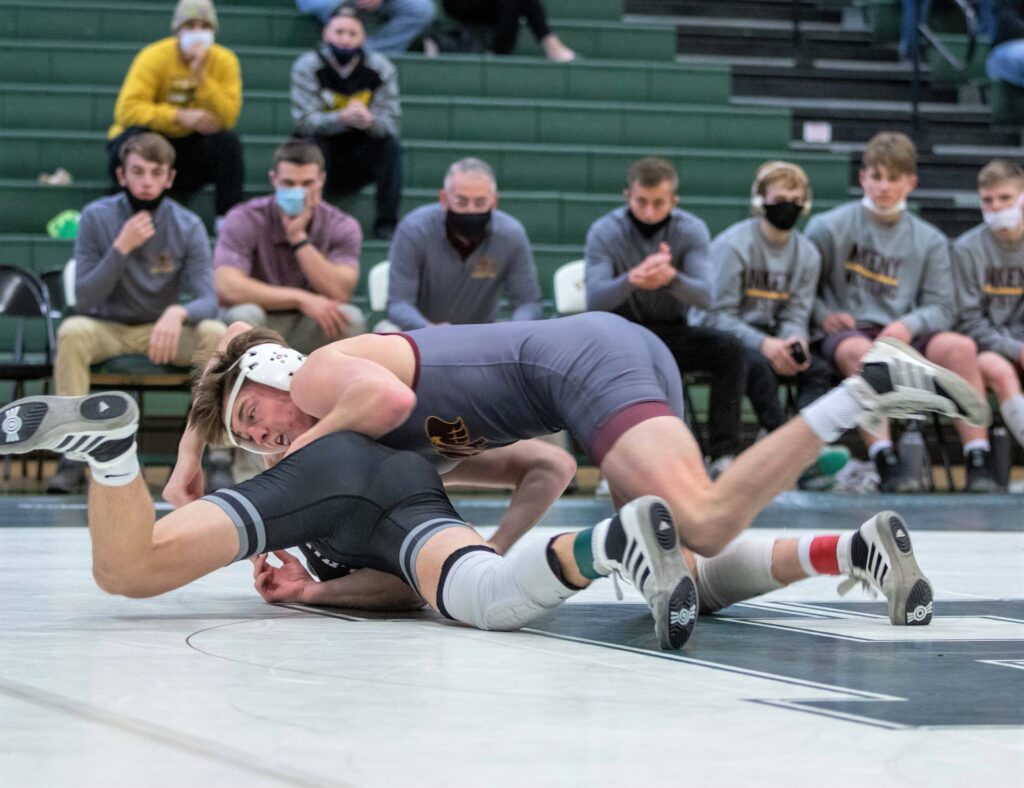 Ankeny wrestling coach Jack Wignall likes to give his team the best competition possible.
Saturday's Dubuque Hempstead Duals accomplished that goal and then some. The tournament featured four of the top nine teams in Class 3A according to The Predicament–top-ranked Southeast Polk, No. 2 Waverly-Shell Rock, No. 7 Ankeny and No. 9 Hempstead.
The Hawks placed third in the event with a 1-2 record. After dropping a 46-20 decision to Waverly-Shell Rock and a 43-21 verdict to Southeast Polk, they closed out the day with a 38-33 win over Hempstead.
"Our kids are getting better," said Wignall, whose team is now 4-5 on the season. "I told them that I didn't care how we did this weekend. It doesn't matter. I just wanted to see the guys compete and go hard, and for the most part we got that."
The meet featured numeorus matchups between highly-ranked wrestlers. Ankeny's Caleb Rathjen and Trever Anderson both suffered a rare loss, but also came away with an impressive victory.
Rathjen, who is ranked No. 1 at 152 pounds, lost for the first time this season in his opening match. He dropped a 9-8 decision to No. 3 Aiden Riggins of Waverly-Shell Rock.
"I had never wrestled him before," said Rathjen, a two-time defending state champion. "I just wrestled really sloppy. It wasn't my match, but I will make adjustments to make sure this never happens again."
Ironically, Riggins wrestled Anderson at the 2019 state tournament. Anderson posted a 12-6 decision in the semifinals and went on to win the 106-pound title.
"The kid's a really good wrestler. He's no slouch," Wignall said of Riggins. "I'm not sure if Caleb is in great shape yet. Coming off the football season, he missed a week of practice when we started. He also didn't train during the fall like he has in the past, because he wanted to stay healthy and because of COVID. I'm not going to say it hurt him because he won a state football title, and he will win a state (wrestling) title as well. I just don't think his conditioning is where it needs to be, but he'll do what he needs to do to get in better shape."
Riggins held a 5-4 lead after recording two takedowns in the first period. Rathjen got a takedown in the second period to take a 7-5 lead.
Riggins, who earned his 100th career victory later in the day, got a takedown in the third period to win it.
"Caleb had a chance to win it at the end," Wignall said. "He had a cradle going, but the other kid had really pushed the pace and Caleb didn't have much left in the gas tank. But it's just one match and we'll move on. I'm not concerned at all."
Rathjen lost for only the fifth time in his career. He then bounced back with a 21-12 major decision over No. 4 Carson Martinson of Southeast Polk.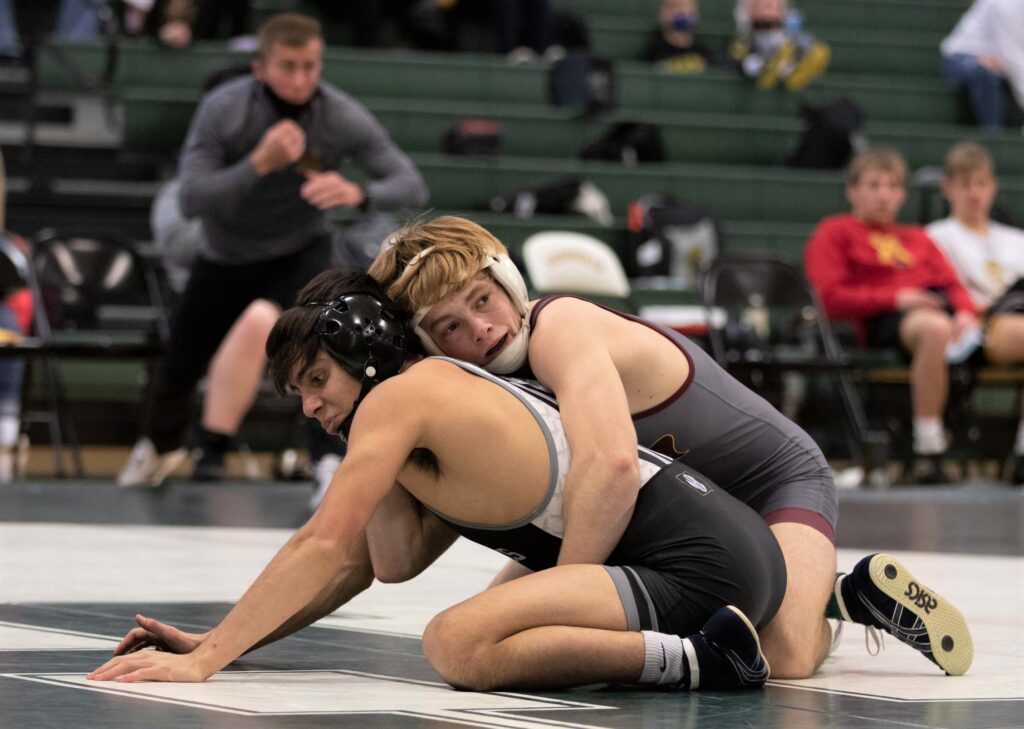 The No. 3 Anderson, meanwhile, split a pair of matches against top-ranked foes at 120. He posted a 6-5 victory over Bailey Roybal of Waverly-Shell Rock, then dropped a 3-2 decision to Nate Jesuroga of Southeast Polk–who bumped up from 113.
Anderson broke a 3-3 tie against Roybal with an escape and a takedown in the third period.
"I know Roybal is quick and loves a fast start," Anderson said. "My hope was to get to my offense and set the pace–which I failed to do–but I still pulled out the win, which I'm proud of."
Anderson held a 2-1 lead in his next match before Jesuroga scored on a head-outside shot with 30 seconds left to win it. The Ankeny junior wrestled the final minute after suffering an injury.
"I got caught up in an underhook and messed up my shoulder," Anderson said. "But ultimately I can't make excuses. I've just got to get better. There's definitely a lot to improve on."
Wignall said he didn't think the injury was serious.
"Trever hurt it over the summer, and he'll get it looked at after the season," Wignall said. "He'll maybe sit out a meet here or there, but he'll make a postseason run and he can win it."
Anderson did not wrestle against Hempstead, which won by forfeit at 120. Wignall inserted backup Foster Drost into the lineup at 126, then bumped several of his regulars up a weight.
"We could have just laid down," Wignall said. "Jackson Penningroth was out, too, but the kids really stepped up and we still won the dual. I couldn't be more proud of them."
Nate Nessa moved up to 182 and defeated No. 7 Aidan Dunne by injury default. Earlier, Nessa posted a 3-2 decision over No. 6 Andrew Reed of Southeast Polk at 170.
"Nate had a great day," Wignall said. "That was exciting, and it's going to help his confidence to know that he belongs."
Both Nessa and No. 8 Ben Hansen at 106 went 3-0 on the day. Hansen had a technical fall and two pins, including one over No. 7 Zane Behrends of Waverly-Shell Rock.
Ankeny's No. 3 Cael Cox won his first two matches at 126 before bumping up to 132 against Hempstead. He dropped a 5-1 decision to Adler Kramer, who is ranked second at 126.
"Cael was in on four or five deep shots," Wignall said. "He just couldn't finish them, but I thought he wrestled well."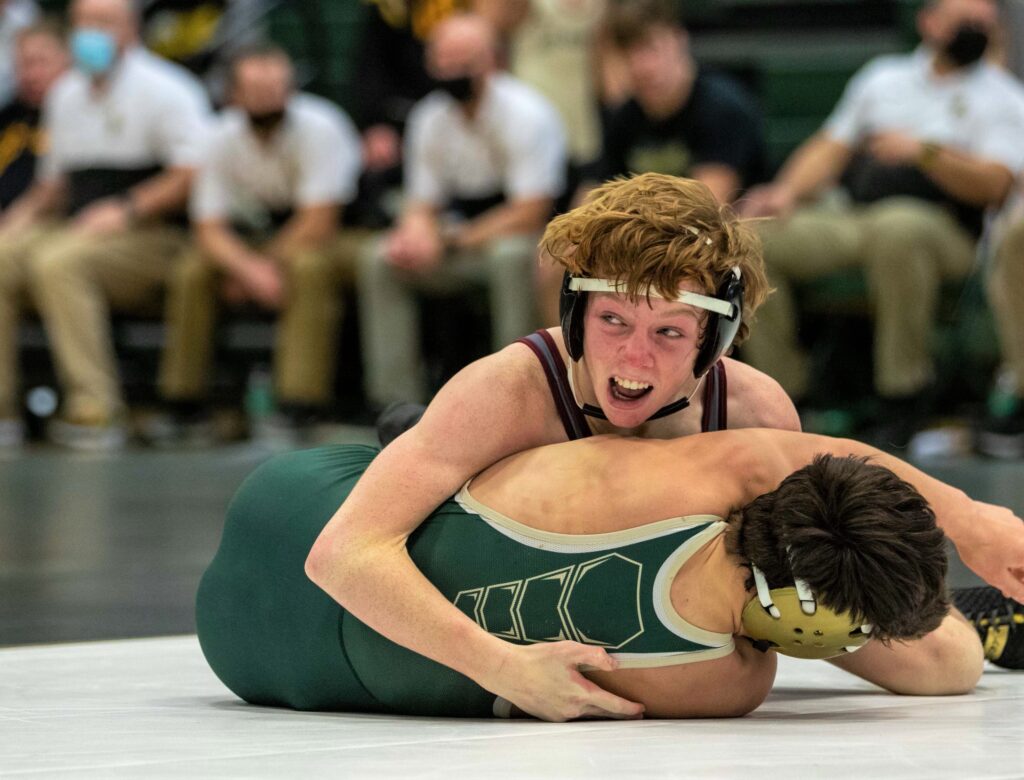 Lincoln Folkers then posted a 7-4 victory over Cole Rettenmaier at 138 to seal the Hawks' win.
Ankeny will host a CIML Iowa Conference dual against Mason City on Thursday. The Hawks will then host the Bob Sharp Invitational on Saturday.