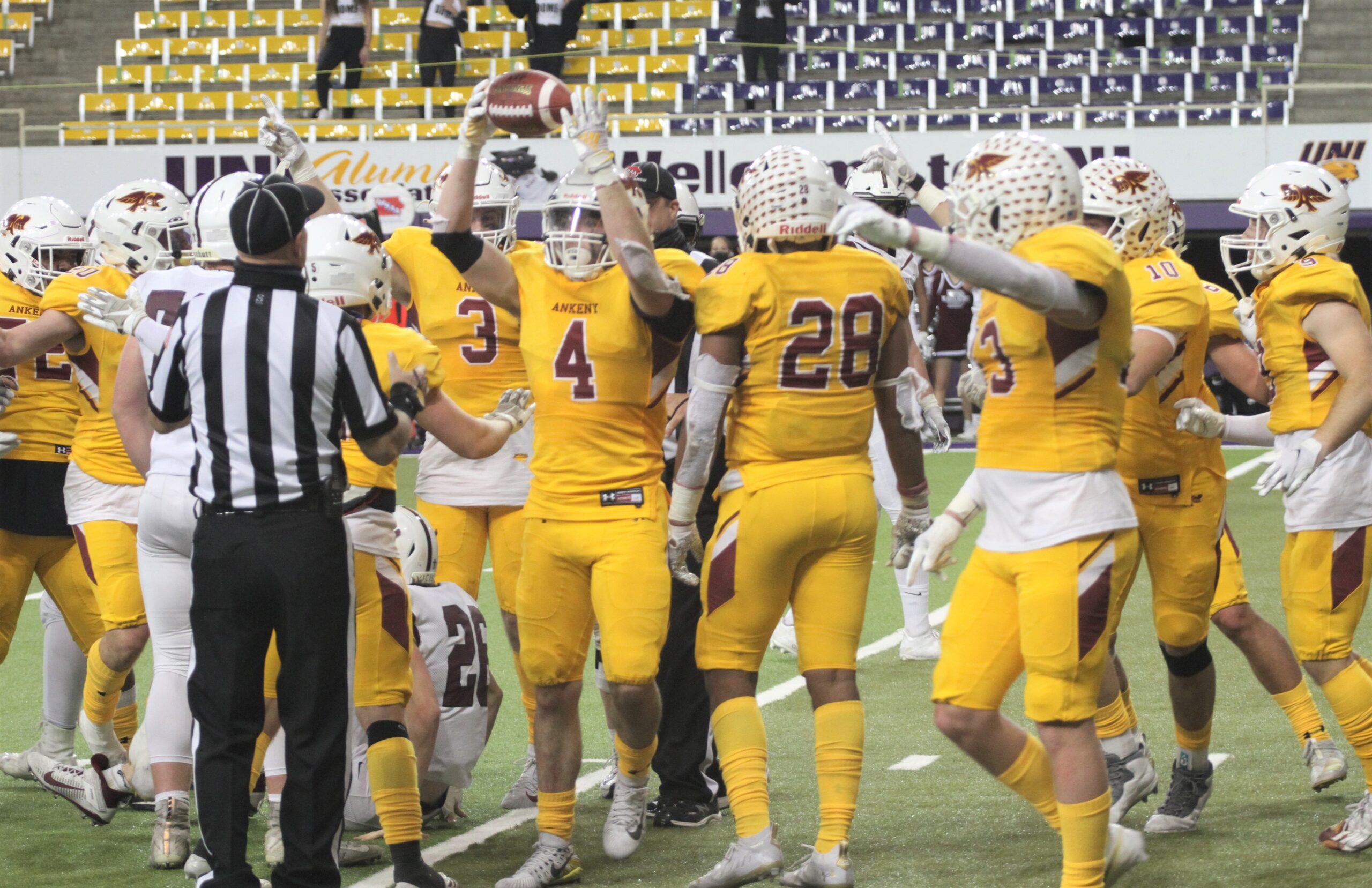 Brice Peterson has decided that he isn't ready to hang up his cleats.
The Ankeny linebacker has verbally committed to play football at Grand View University. He becomes the sixth player from Ankeny in the Vikings' Class of 2021, joining teammates Justice Miller and Kade Somers as well as the trio of Tyler Johnson, Jackie Wells and Nathan Wilde of Ankeny Centennial.
"It was a very tough decision," said Peterson. "It came down to just being a regular student at Iowa or Iowa State or playing football at the collegiate level, at the end of the day I feel like Grand View felt like home. They sounded like they were extremely excited and interested in my capabilities, and so I would feel regret if I didn't at least try."
Peterson made 67 tackles this season, including 13 for losses and four sacks, while helping the Hawks to an 11-1 record and the Class 4A state title. He received all-state honorable mention from The Des Moines Register and was also selected to the coaches' all-district second team.
Peterson said he looked at some other schools before choosing Grand View.
"A lot of the schools I did not feel like I would ever see myself playing at," he said. "So I only focused on the ones I thought I might have a slight chance of playing there."
Peterson battled a shoulder injury throughout his high school career. That was one of the reasons that he considered not playing football in college.
"My shoulder's as good as it's ever going to be," he said. "Right now, I'm just focusing on building back strength, and doing everything I can to make sure I am ready for next season. I am hopeful and praying I can stay healthy until then, and all the way through (my college career)!"