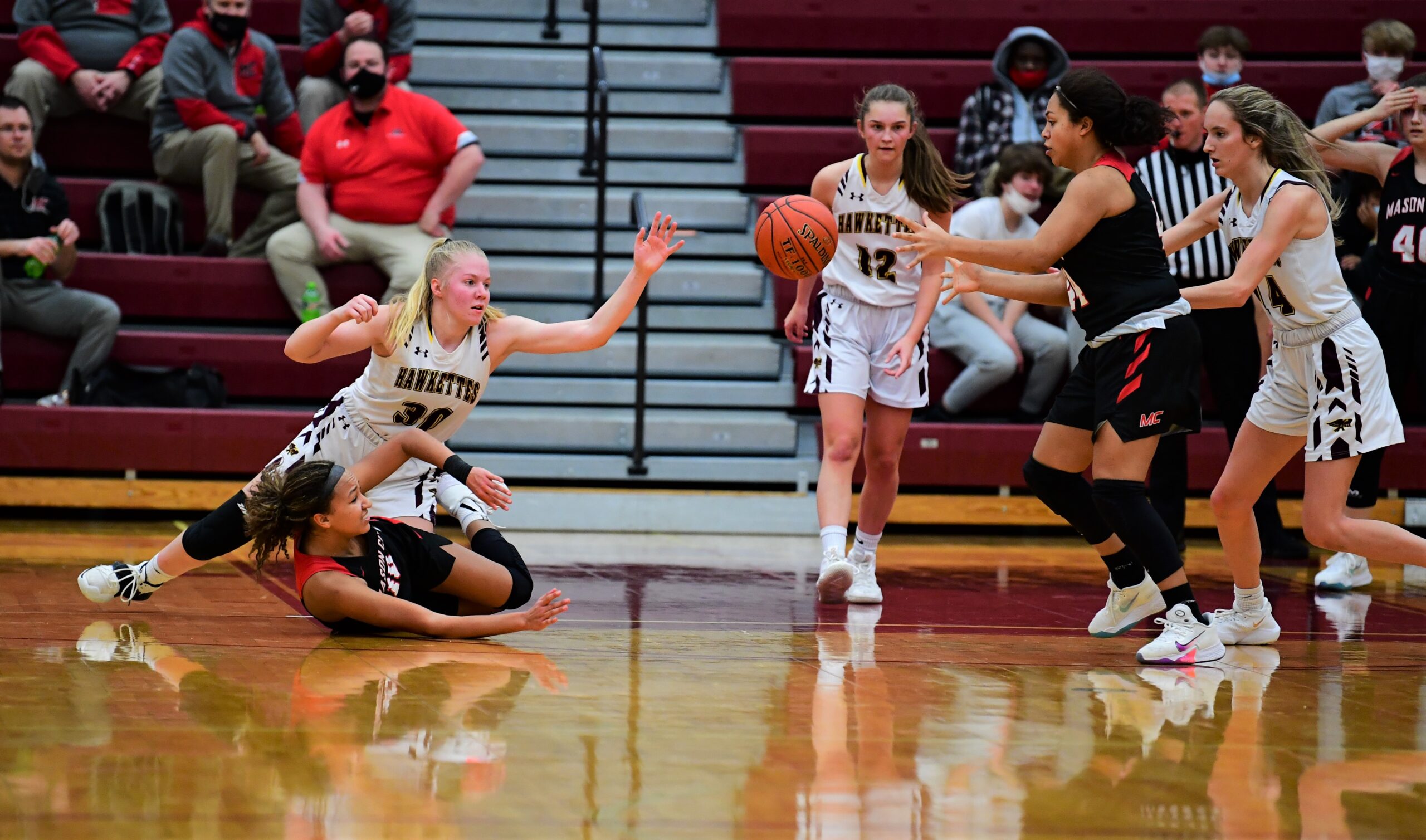 It would have been easy for the Ankeny girls' basketball team to overlook visiting Mason City on Tuesday.
The Mohawks lost their first eight games of the season, including a 71-47 decision to Ankeny on Dec. 11.
But Mason City had been playing much better of late, scoring 69 points in a loss to sixth-ranked Cedar Falls on Dec. 19. And the Mohawks entered Tuesday's rematch on a two-game winning streak in CIML Iowa Conference play.
"They've been scoring the ball a lot better," said Ankeny coach Dru McAnelly.
The Hawkettes managed to avoid a letdown. They jumped out to a 20-9 lead in the first quarter and went on to post a 55-40 victory.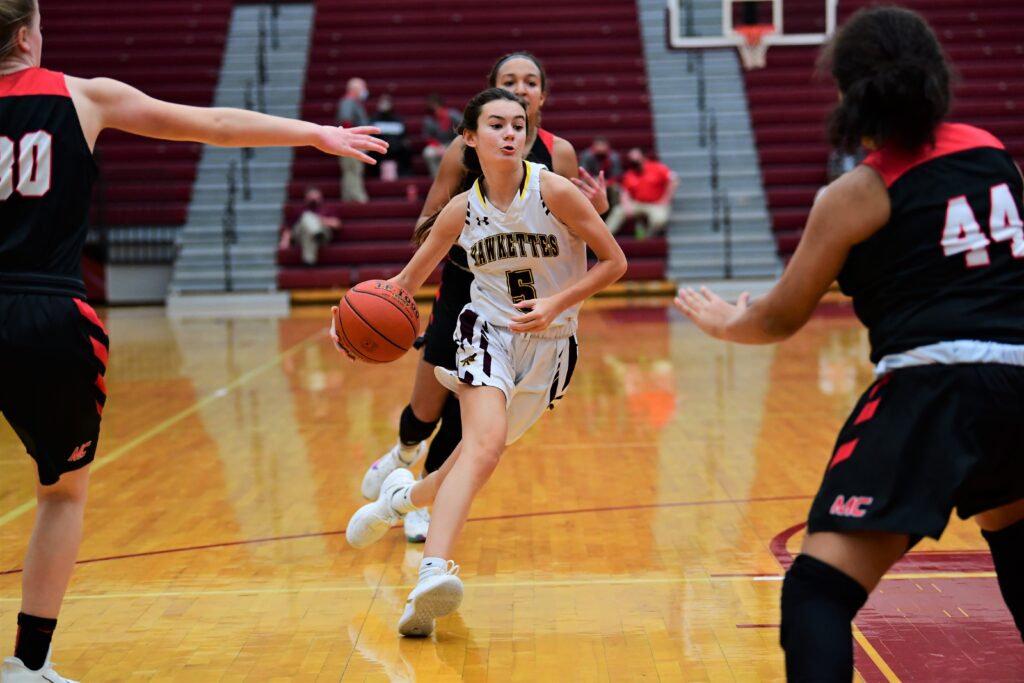 "I was really happy with our defense," McAnelly said. "To hold them to 40 points, we were really locked in defensively."
Ankeny held freshman guard Reggi Spotts, the Mohawks' leading scorer, to just six points. She had been averaging 18.1 points.
Jenna Pitz was primarily responsible for defending Spotts. She also contributed 12 points and seven assists on offense.
"Jenna played really well," McAnelly said. "That was huge to hold Spotts to six points. I also thought Ellie (Maschoff) did a great job on their other leading scorer. (Jada) Williams had 15 points, but a lot of those came late in the game."
Abby Johnson led the Hawkettes with 16 points and 10 rebounds, including a pair of 3-point goals. She also had three steals and two blocks.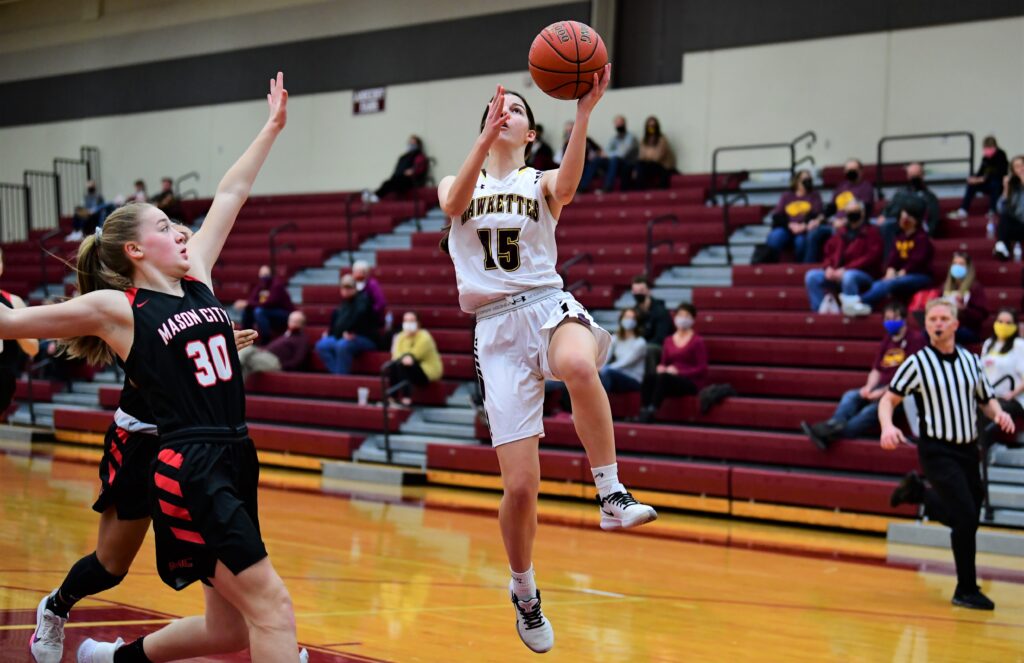 Rachael Christmann added eight points off the bench.
"Rachael had a really nice game," McAnelly said.
Ankeny improved to 4-1 in the conference and 5-2 overall. The Mohawks' records dropped to 2-4 and 2-9.
The Hawkettes will visit Ames on Friday for a showdown against the Little Cyclones (4-1, 5-3). Second place in the conference will be at stake.
"It's a big one," McAnelly said.