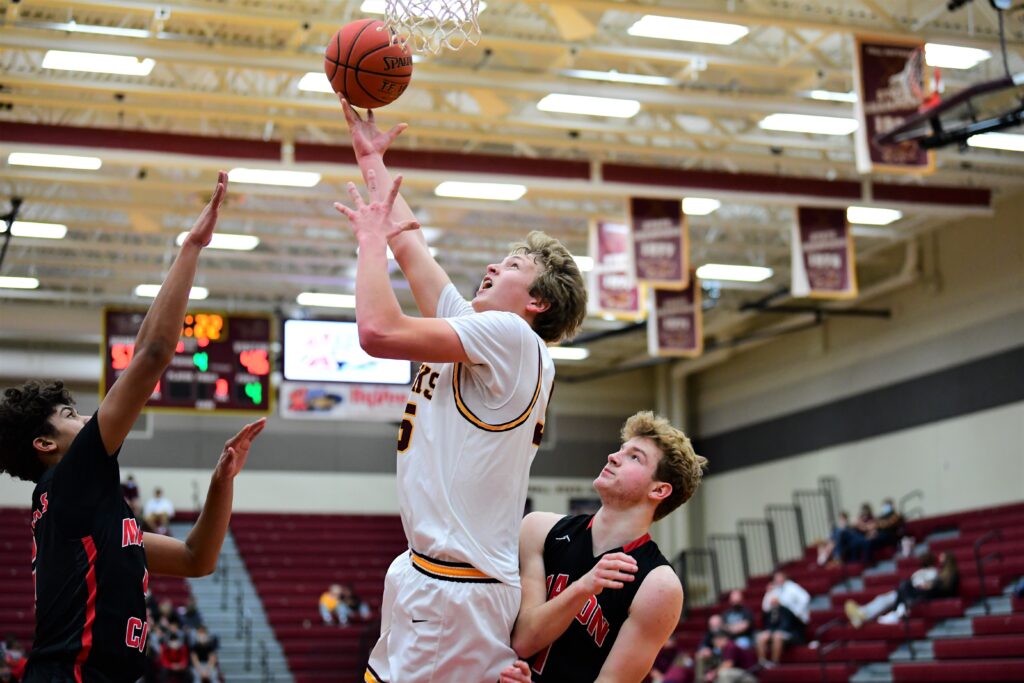 It has taken awhile for JJ Kohl to find his role on the Ankeny boys' basketball team.
If the Ankeny Centennial transfer continues to play like he did on Tuesday, he could become the Hawks' go-to player.
Kohl scored a career-high 20 points and grabbed 19 rebounds to lead Ankeny to a 71-61 victory over visiting Mason City. He went 8-for-11 from the field.
"JJ played very well for us," said Ankeny coach Brandt Carlson.
Kohl combined with Ryan Crandall, who had 13 rebounds, to dominate the boards. The Hawks outrebounded Mason City by a 44-22 margin.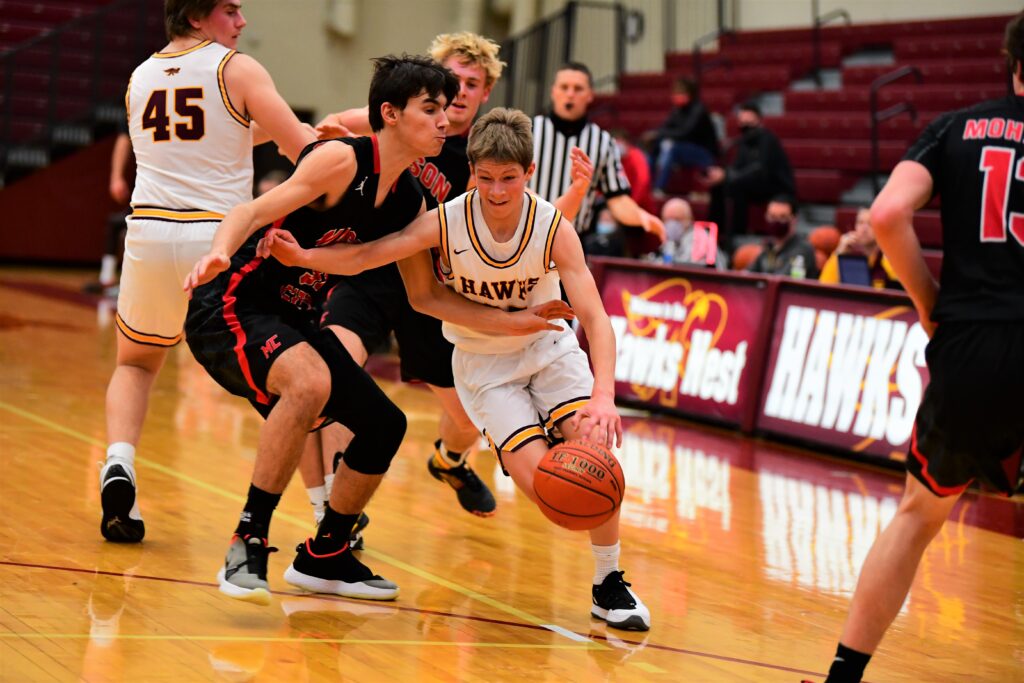 The Mohawks had just six offensive boards.
"We didn't give them very many second chances," Carlson said.
Freshman guard Carson Johnson also had a career-high with 19 points. He made a pair of 3-point goals and went 7-for-8 at the free-throw line.
Crandall chipped in nine points and Maddox Ward dished out five assists for the Hawks, who improved to 4-1 in the CIML Iowa Conference and 4-3 overall.
"We pulled it out," Carlson said. "The matchup isn't exactly ideal for us, but I thought our guys did a good job. We fought through some adversity in the first half with some foul trouble."
Ankeny defeated Mason City for the second time this season. The Hawks posted a 66-62 win in their season opener on Dec. 11.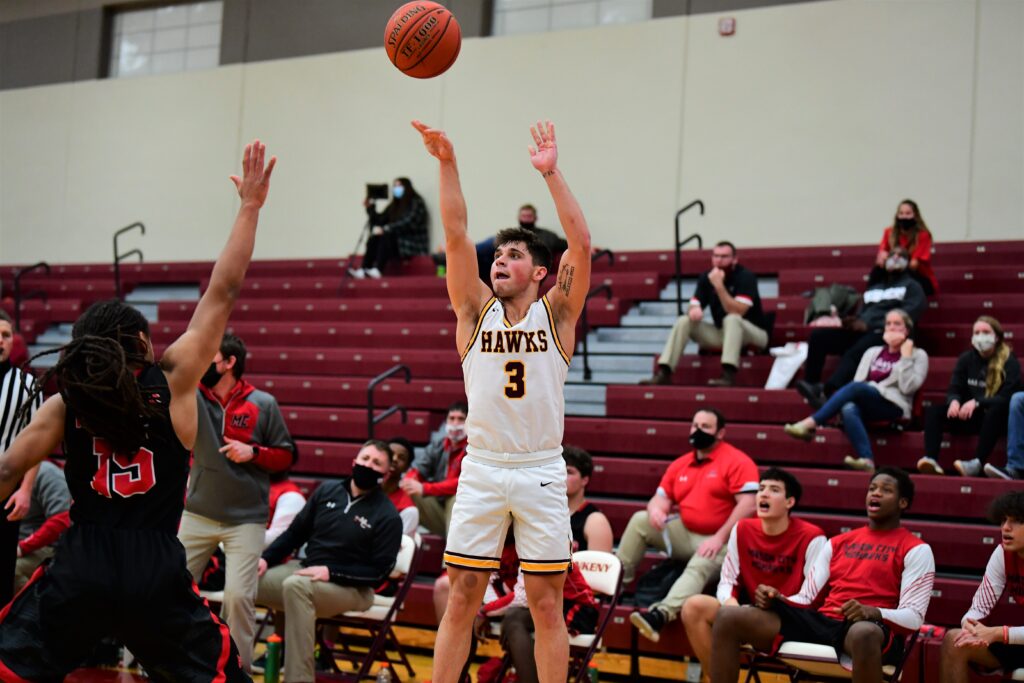 In the first meeting, Ankeny sealed the victory when Braden Simonsen drew a charging foul against Corey Miner with 2 seconds left. On Tuesday, Miner poured in a game-high 28 points, but he went just 10-for-25 from the field.
The Mohawks, who had their two-game winning streak snapped, shot just 38.9 percent (21-of-54) and 21.4 percent from 3-point range (3-of-14). They fell to 2-4 in the league and 4-8 overall.
"It was a good win for us," Carlson said. "We're finding out a lot more about our team."
The Hawks will travel to Ames on Friday for a showdown against the seventh-ranked Little Cyclones (3-2, 5-3), who were upset by Marshalltown on Tuesday and fell out of a second-place tie with Ankeny in the conference.
"Each game is a new opportunity," Carlson said. "I think all teams are fighting through some adversity right now, and we'll find out a lot more about ourselves in these next couple of games."