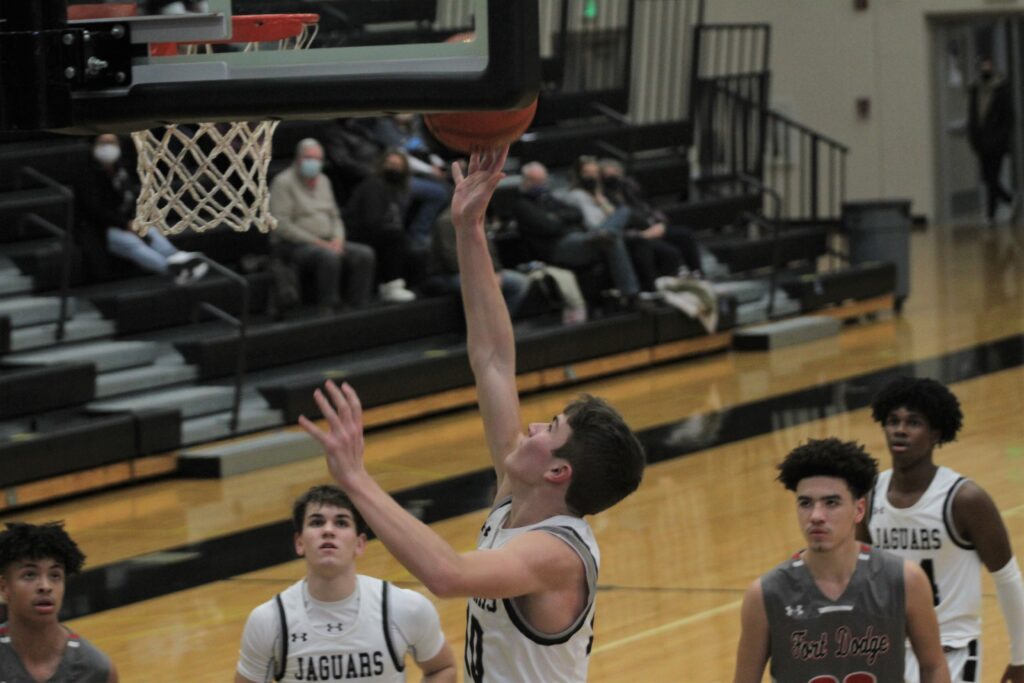 The Ankeny Centennial boys' basketball team was looking for an improved defensive performance after giving up 83 points in Saturday's loss at Valley.
The fifth-ranked Jaguars accomplished their goal on Tuesday.
Centennial forced 21 turnovers and rolled to an 80-34 victory over visiting Fort Dodge. The Jaguars are now 5-0 in the CIML Iowa Conference and 6-1 overall, while Fort Dodge's records dropped to 0-6 and 1-6.
"Our defense was a point of emphasis the last few days," said Centennial coach Bob Fontana.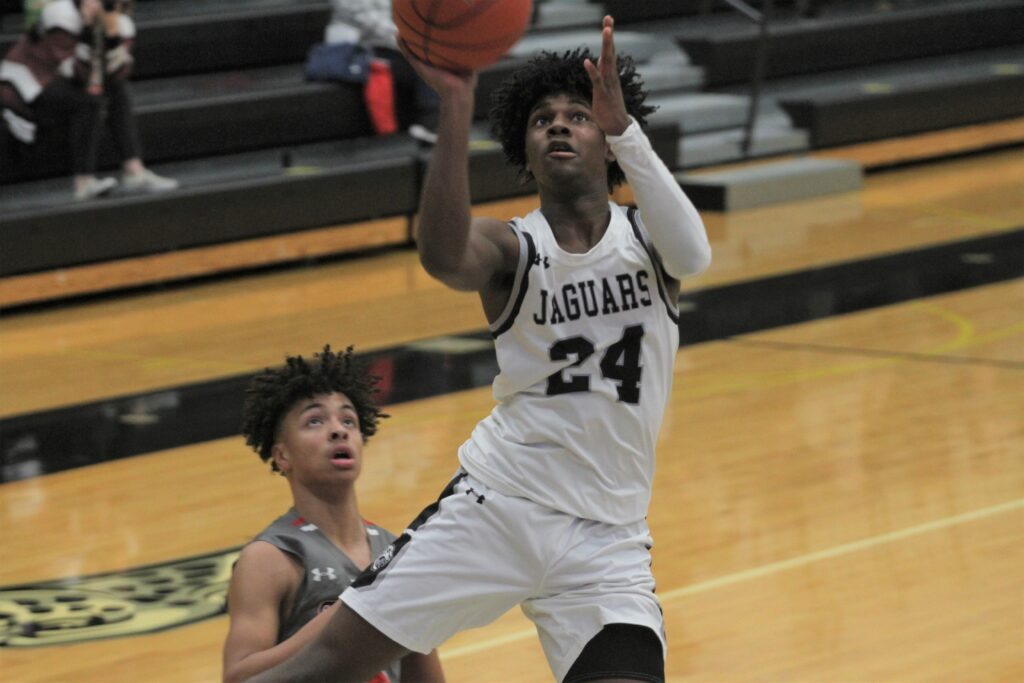 Centennial used a 22-2 run in the first half to build a 37-9 lead. The Jaguars had four 3-point goals during the run, two of them by Brock Jensen.
Centennial later closed out the half with a flurry of points in the final minute. Caden Kelling and Jensen each converted a layup, then Kelling made another one as the final seconds ticked off the clock.
Fort Dodge tried to hurry the ensuing inbounds pass in an effort to get off one more shot, but Colin McAleer stole the ball and then passed to Chris Louis, who converted a 3-point play with just .6 seconds left to give the Jaguars a 53-15 halftime lead.
"It was nice to get off to a good start," Fontana said. "We came out with a lot of energy and attacked their zone. We also created some offense with our defense."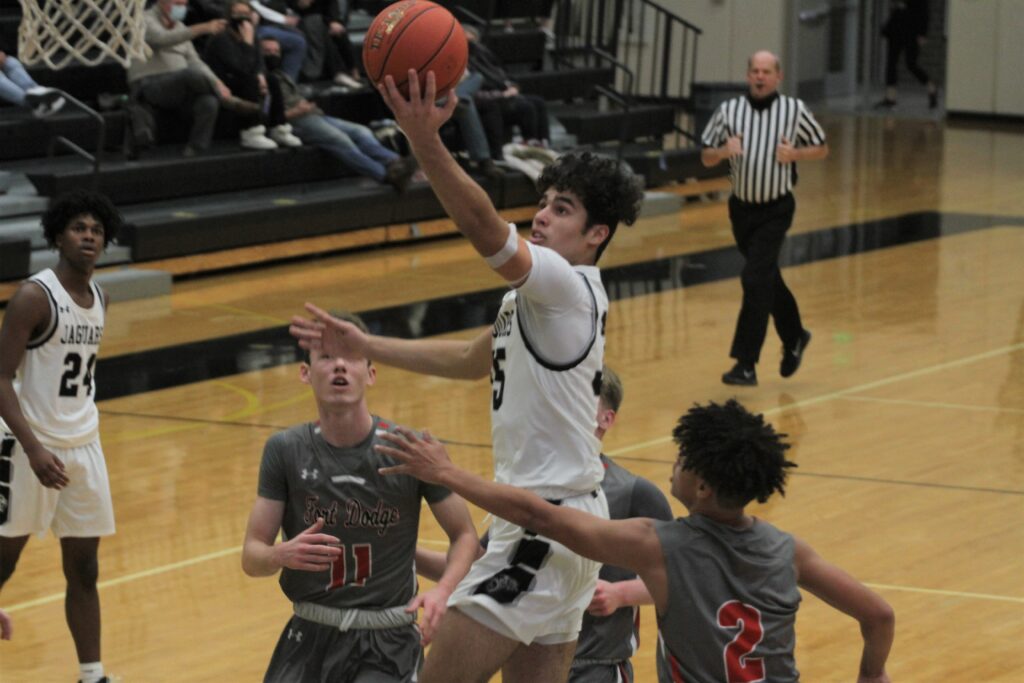 Kelling scored a career-high 15 points to lead four Centennial players in double figures. He went 7-for-7 from the field and also had five steals.
Jensen had 12 points, while McAleer made a trio of 3-pointers and chipped in 11. Louis had 10 points, and Jaron Crews added nine points and four assists.
Carson Peterson had nine points to lead the Dodgers, who were routed by Centennial for the second time this season. The Jaguars posted a 95-40 win at Fort Dodge on Dec. 11, marking their most points ever in a season opener.
Centennial will host an Iowa Conference matchup against Mason City (2-4, 4-8) on Friday.