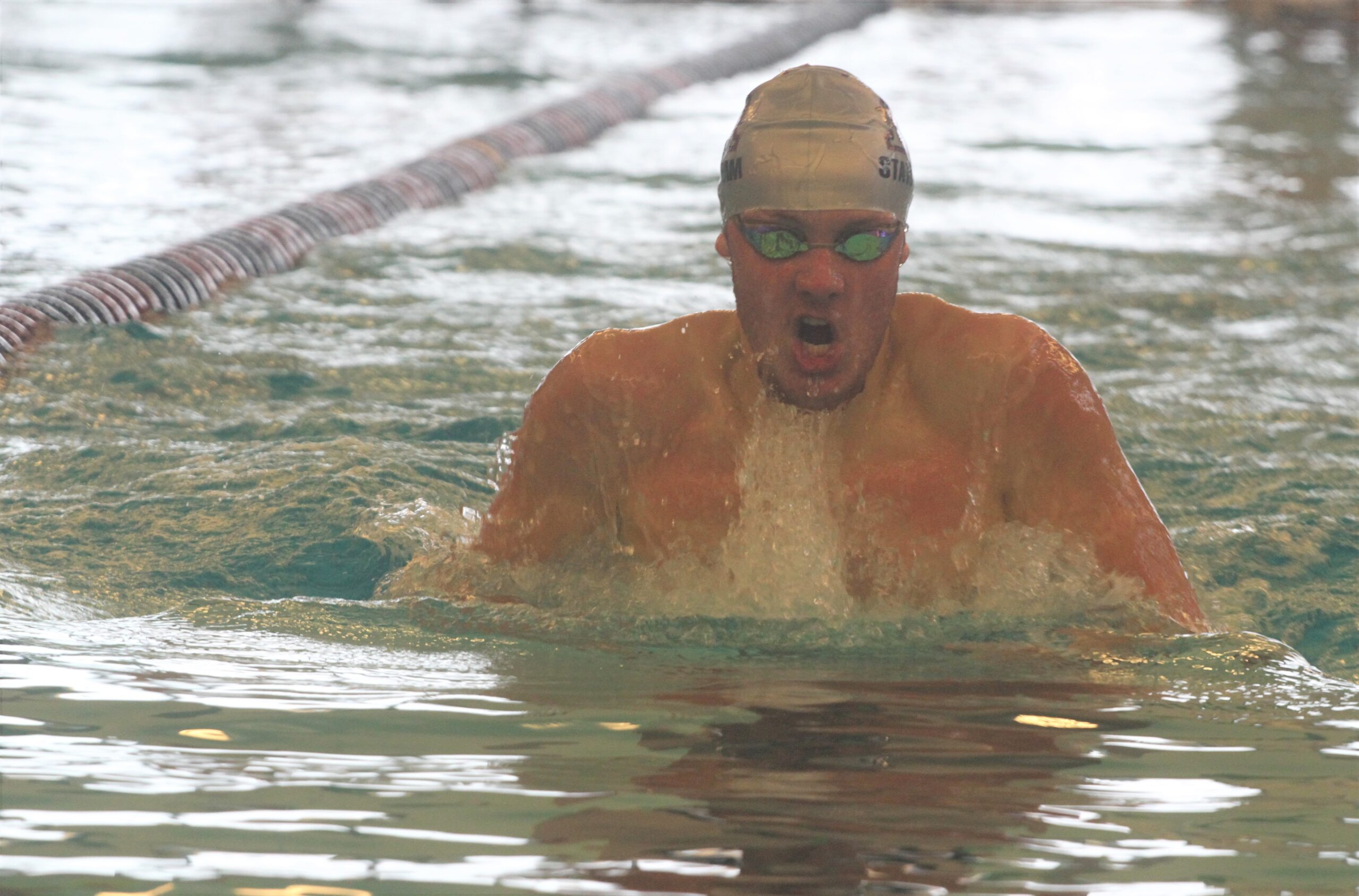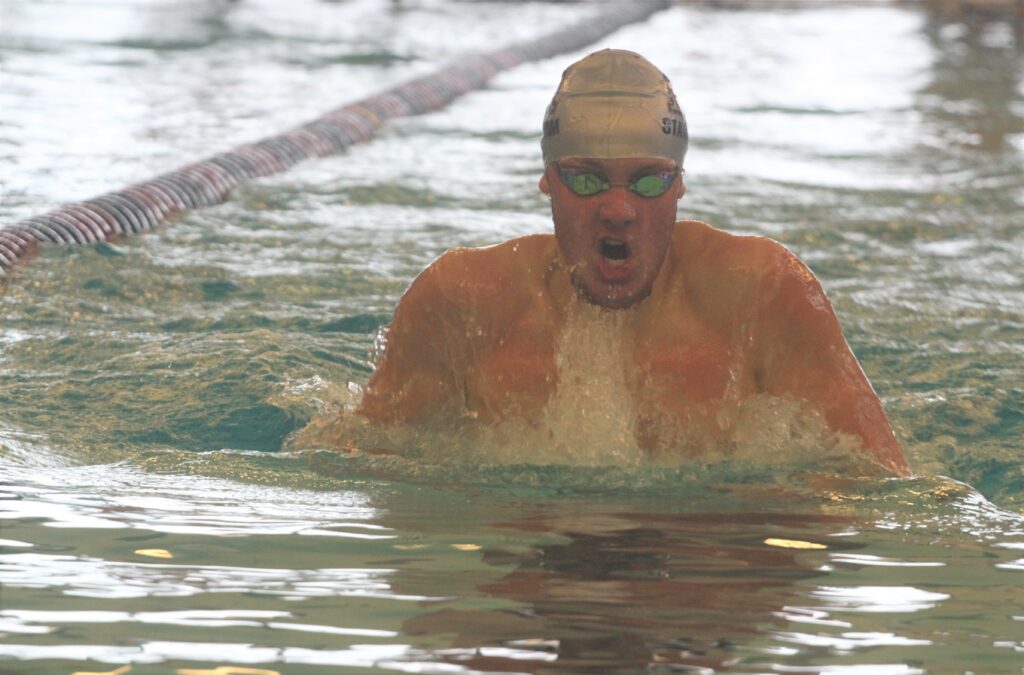 With only a few weeks left in the season, the second-ranked Ankeny boys' swimming team is still trying to determine its best postseason lineup.
Saturday's dual meet against No. 6 Linn-Mar (Marion) at Trail Point Aquatics Center left Ankeny coach Justin Crouch with more questions than answers–despite the Hawks' convincing 116-54 victory.
"The tough part is evaluating where we are at and what the best route for the team is going forward," said Crouch, whose squad improved its dual record to 4-1-1 on the season. "There are a lot of different ways we can make our district lineup. Hopefully, we can come up with the right formula that can put us in the best position to win a state championship."
Ankeny won nine of the 11 events on Saturday, including all three relays. Trent Frandson and Brek Stukerjurgen each had four victories on the day.
"With not practicing on Friday, I wasn't sure what to expect," Crouch said. "We had some very good swims, especially from a lot of our second and third guys. I appreciate the hard work and effort that the team has put in all year."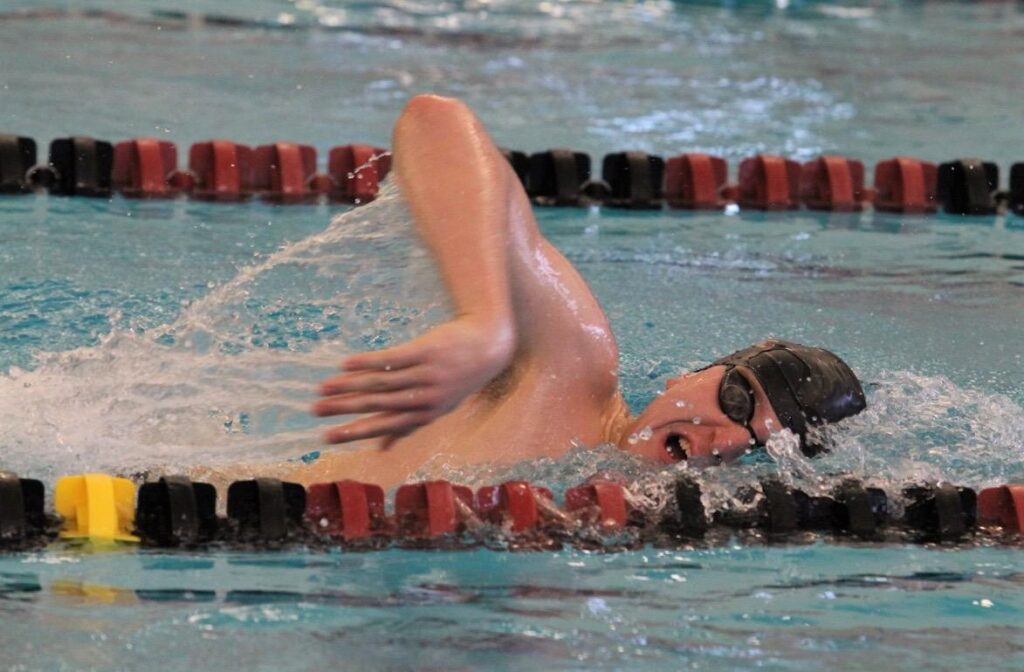 Frandson won the 200 freestyle in a time of 1:43.59. He later took the 500 freestyle in 4:44.46.
Stukerjurgen captured the 200 individual medley in 2:00.84. He also won the 100 backstroke in 53.06 seconds.
Will Bennett won the 50 freestyle in 22.22. He was the runner-up in the 100 freestyle in 49.25.
Nathan Neppl was Ankeny's other individual winner. He took the 100 breaststroke in 1:04.72.
The Hawks opened the meet by winning the 200 medley relay in a time of 1:42.17. That team consisted of Stukerjurgen, Josh Deaton, Weston Miner and Owen Schwebach.
Schwebach later teamed up with Bennett, Lance Swanepoel and Frandson to win the 200 freestyle relay. Ankeny was clocked in 1:28.12.
The Hawks ended the meet by winning the 400 freestyle relay in 3:16.52. That unit was comprised of Frandson, Bennett, Stukerjurgen and Swanepoel.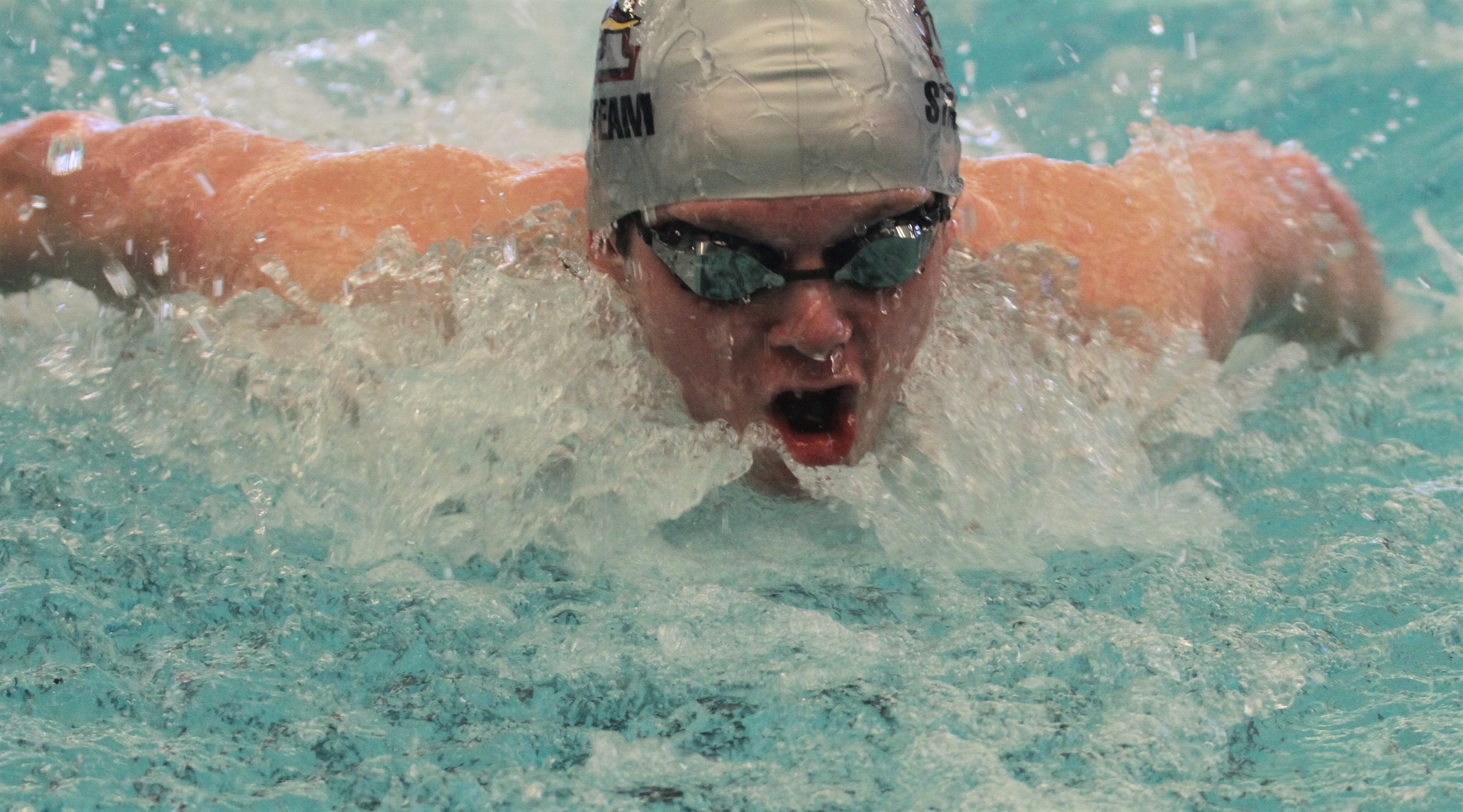 Swanepoel placed second in the 200 freestyle behind Frandson in 1:44.11. He also was the runner-up in the 100 butterfly in 51.41, losing to Linn-Mar's Aiden Carstensen by just .06 seconds.
Miner took second in the 200 IM behind Stukerjurgen. He was clocked in 2:08.84.
Schwebach was second in the 50 freestyle in 23.17 and third in the butterfly in 53.93. Also placing third were Karsten Peters in the 50 freestyle (23.39) and the 100 freestyle (50.98), Zane Holmen in the 500 freestyle (5:13.89) and Deaton in the breaststroke (1:05.59).
The Hawks will host a CIML Iowa Conference dual meet against Mason City on Thursday, giving Crouch another opportunity to assess his team before putting together his district lineup.
"The goal now is to make the best decision possible, go forward and continue to work," he said. "The district taper will start in a week. State taper will begin in two. Hard to believe we are at this point in the season. A lot of hard work has taken place to get to this point. Now we have to shift our focus to getting ready for the end of the year."