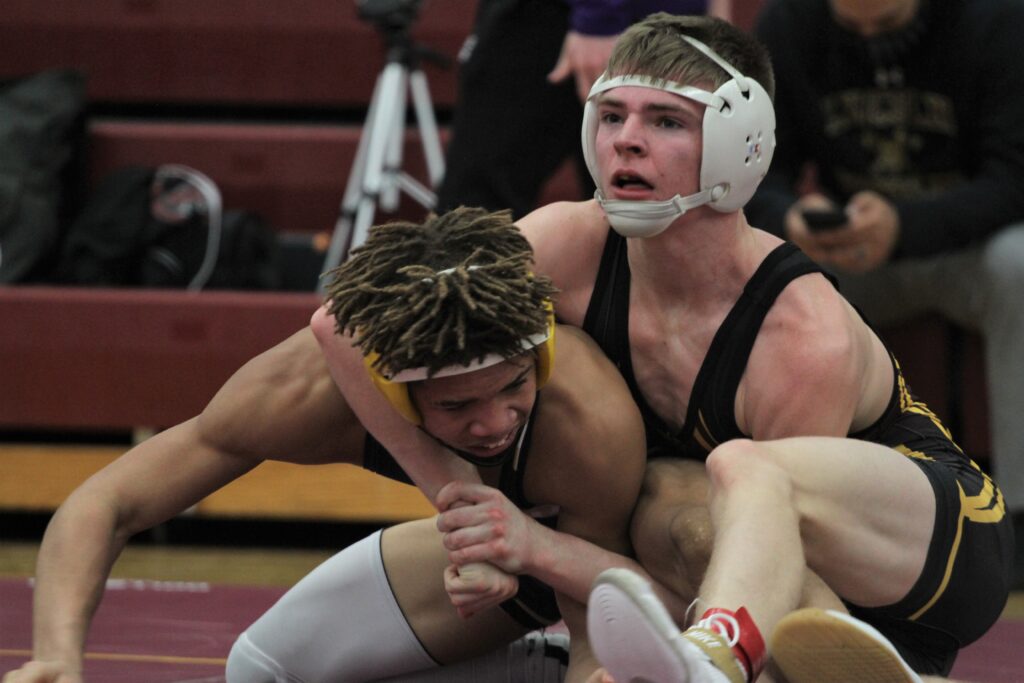 Saturday's Bob Sharp Invitational provided the Ankeny wrestlers with an opportunity to build some momentum heading into the final month of the season.
Several of the Hawks took advantage of it.
Fnu Maihan, Cael Cox and Caleb Rathjen each won an individual title as seventh-ranked Ankeny placed fourth in its own 13-team tournament. The Hawks finished with 157 points.
"I thought we wrestled hard," said Ankeny coach Jack Wignall. "We won some good matches."
Norwalk won the tournament for the second straight year, racking up 225 points. No. 10 Linn-Mar (Marion) was second with 184.5, followed by Johnston with 171.5.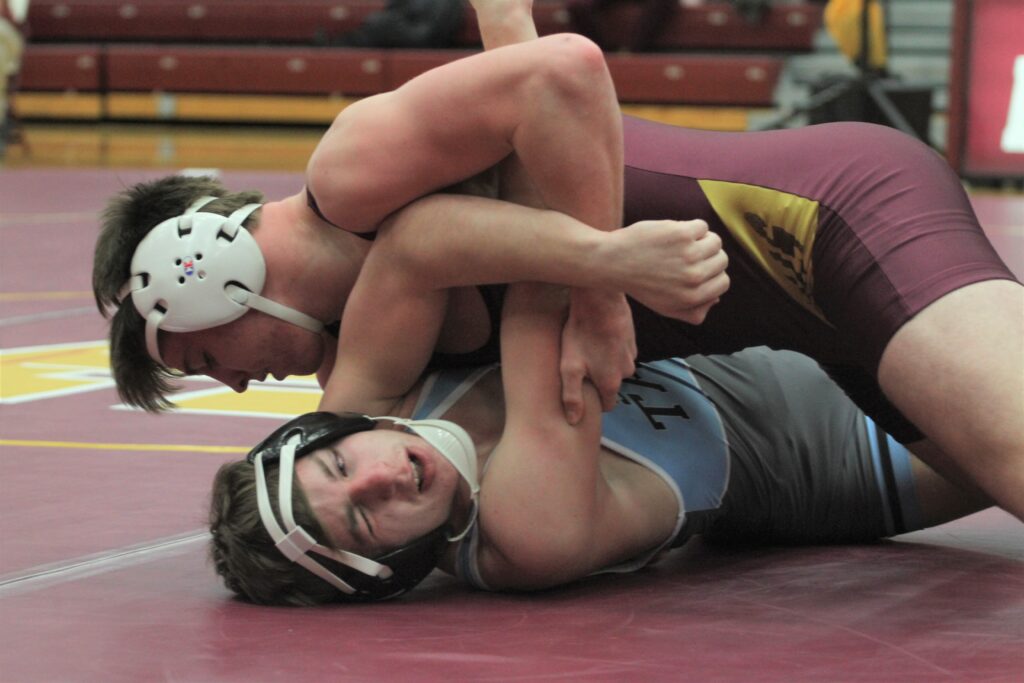 The top-ranked Rathjen won his third consecutive Bob Sharp title. After missing the tournament in his freshman year due to an injury, he won at 126 pounds as a sophomore and at 138 last year before winning at 152 on Saturday.
Rathjen pinned all three of his opponents in a combined 3 minutes 39 seconds. In the finals, he pinned No. 8 Abass Kemokai of Linn-Mar in 1:13.
"That is what I am looking to do all the time," Rathjen said of his dominant performance. "Today those pins just presented themselves early."
Rathjen raised his record to 15-1 on the season. He bounced back from a loss to No. 3 Aiden Riggins of Waverly-Shell Rock at the Dubuque Hempstead Duals a week ago.
That was only the fifth loss of Rathjen's career and his first since December of 2019, when he lost to Cael Happel of Lisbon in the Cliff Keen Invitational at Independence.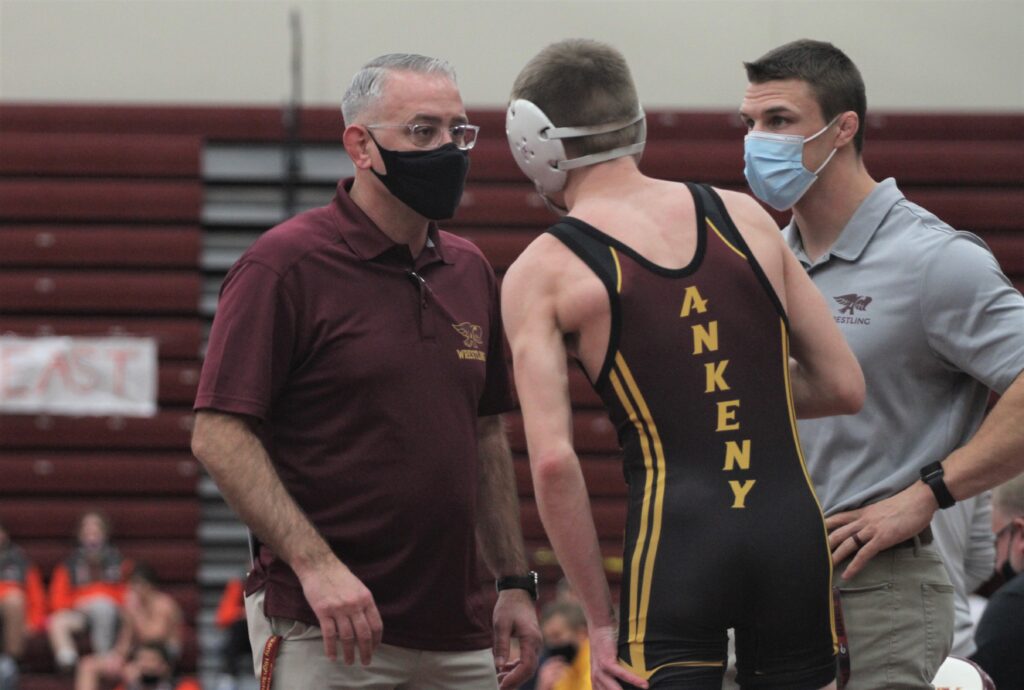 "We had a good talk at the beginning of the week," Wignall said. "I hate to use the cliché that it was an eye opener for him, but it was. I think it made him recalibrate a little bit."
The No. 3 Cox posted a 5-4 decision over No. 9 Brayden Parke of Linn-Mar to win his first Bob Sharp crown at 126.
"I was confident that I could win my bracket," Cox said. "I knew that if I could get to my offense and get rolling that I would dominate. The first period of the finals match is more proof that I need to get to my offense in order to win those bigger matches."
Cox won his first match Saturday by injury default. He then pinned Sir Brando Watts of Sioux City Heelan in 4:33 in the semifinals.
"Cael looked good today," Wignall said. "I don't know if there's a kid out there that can get to the legs better than he can. His finishing is not as consistent as we'd like it to be, but he can get to the leg. I was happy for him."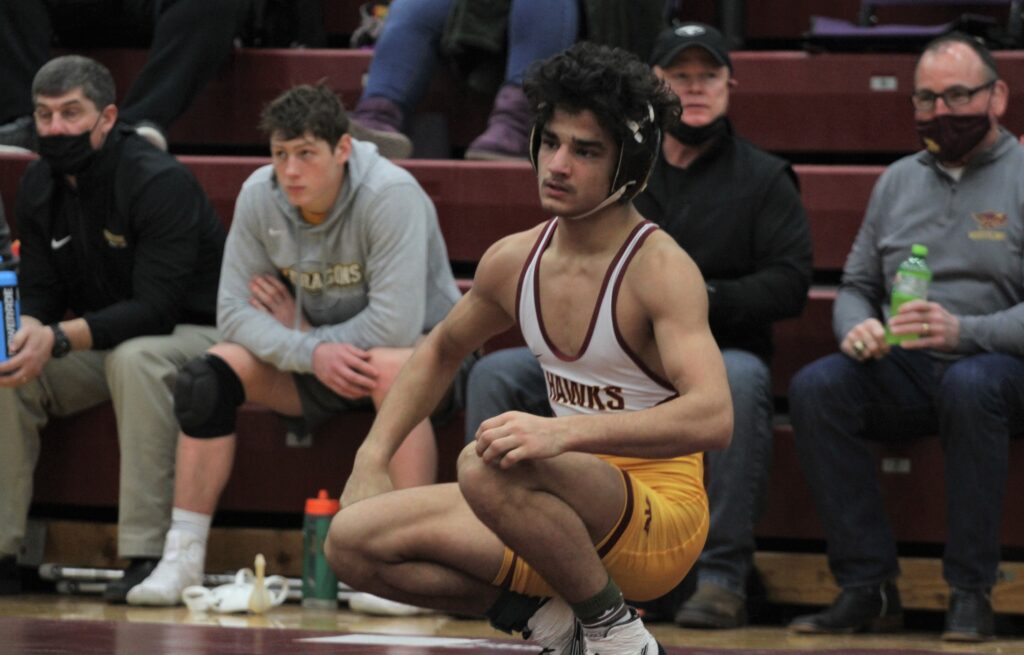 Maihan claimed the title at 113 in impressive fashion. Competing in a round-robin bracket because there were only five wrestlers, he pinned all four of his opponents, including a fall over Jacob McKenzie of Norwalk in 5:00 in the de facto championship match.
Maihan is now 9-7 on the season.
"Last weekend he just didn't have it, but we found out later that he wasn't eating right," Wignall said of Maihan. "So we got that rectified, and I think it really showed."
Ankeny's other finalist was No. 8 Ben Hansen at 106. He dropped a 12-0 major decision to No. 9 Bowen Downey of Indianola in the title match.
Hansen is now 10-6.
"Ben gave up the first takedown and a couple of back points and just let the match get away from him," Wignall said. "But he wrestled well up until that last match."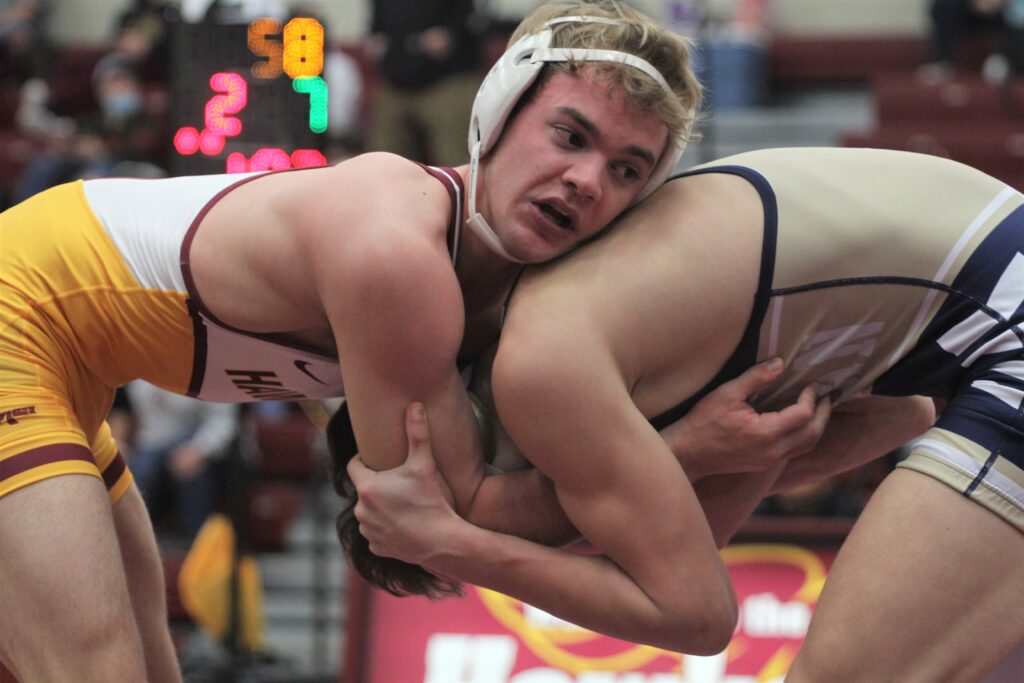 The Hawks got third-place finishes from Cade Bennethum at 182 and Will Hinrichs at 195. Bennethum (9-8) pinned Cole Moss of Johnston in 3:26 in the third-place match, while Hinrichs (4-4) pinned Linn-Mar's Dylan Page in 2:41.
Ankeny was not at full strength. The Hawks competed without No. 3 Trever Anderson, whose replacement–Isaac O'Toole–contributed a seventh-place finish at 120.
Anderson injured his shoulder during a loss to No. 1 Nate Jesuroga of Southeast Polk at the Hempstead Duals.
"He's going to be out for awhile," Wignall said. "We're just going to give him some time."
Ankeny will travel to Marshalltown on Thursday for a CIML Iowa Conference dual meet against the Bobcats.