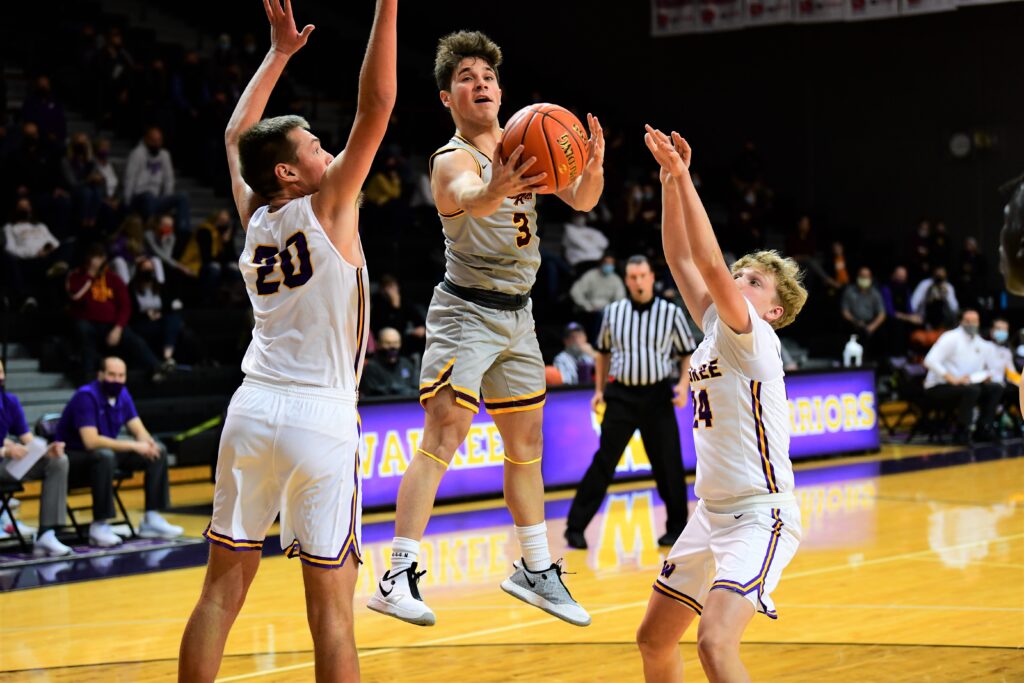 Senior guard Matt Stueckradt has helped the Ankeny boys' basketball team to a 4-3 record. He has started four of the seven games.
Stueckradt is averaging 3.0 points and 1.3 assists per game. He scored five points in the Hawks' 71-61 victory over visiting Mason City on Tuesday.
Here is some inside info on Stueckradt:
How is the season going thus far?
It's been going pretty well.
Have you been happy with your play?
Yes, especially on the defensive side.
Your team has a young roster with three sophomores and a freshman playing key roles. Have you tried to be a leader and help out the younger guys?
Yes, I always like helping out and teaching our younger guys.
One of those younger teammates, sophomore JJ Kohl, erupted for 20 points and 19 rebounds in the win over Mason City. Did you know he was capable of putting up those kind of numbers?
Yes, I knew he was capable of that. JJ has a lot of skill and will continue to put up more numbers like (he did in) that game.
After Friday's game at Ames was postponed due to bad weather, your team will now play three games in a span of five days this week, beginning with Tuesday's rematch against Waukee. How big of a challenge will this week be for your team?
I don't think playing three games in that short of a time period will be a struggle for our team. It will be fun being able to compete with some of the top teams in the state.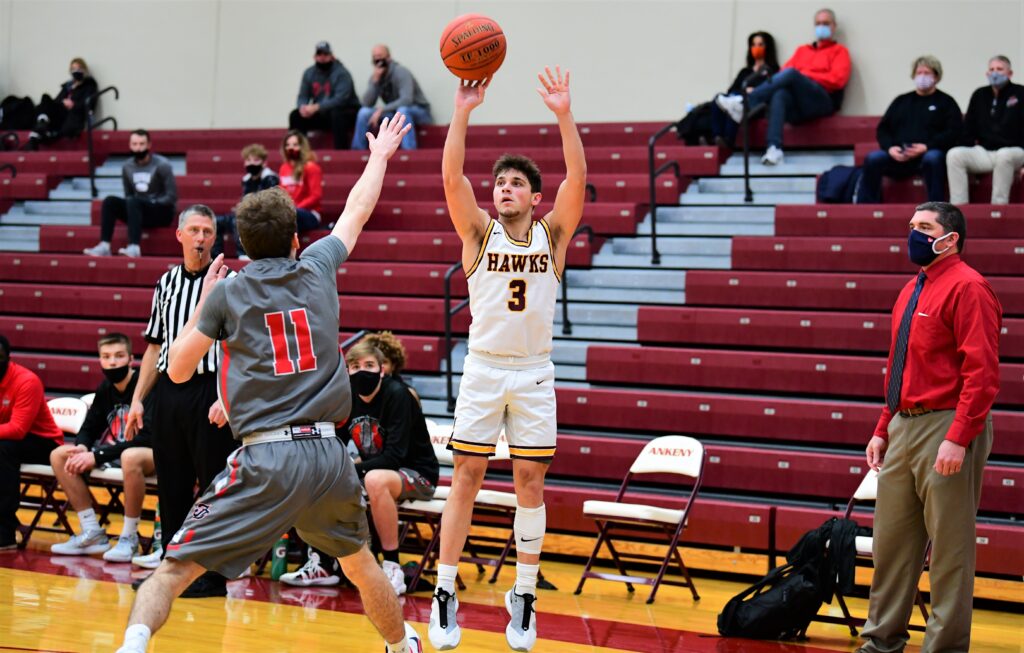 Your team dropped a 65-28 decision at Waukee on Dec. 21, when the Warriors held Ankeny to its lowest point total ever under coach Brandt Carlson. What will your team have to do differently this time in order to have more offensive success against them?
We will just have to play a lot more aggressively on offense than we did last time.
The Ames game has now been rescheduled for Saturday afternoon, and I'm guessing that you'll have a chance to defend the Little Cyclones' star guard–Tamin Lipsey–after you held Marshalltown's Armonniey Thomas scoreless during the first half of the Hawks' win on Jan. 8. Since you had already prepared for Ames, what do you think will be the key to slowing Lipsey down?
The biggest thing will be trying to limit his shots as much as possible.
You've made 3-of-12 attempts from 3-point range this season, and you seem to get a lot of your shots from the corners. Is that your favorite spot to shoot from?
Yes, the corners have always been one of my favorite spots to shoot from.
Do you think this team can draw some inspiration from last year's run to the Class 4A state title when you begin postseason play next month?
Yes, I think when postseason comes we will have a lot of fun just competing and showing everyone we belong back there.
Would you like to play basketball in college?
I won't be playing basketball in college.
What do you think of the James Harden trade to the Nets? Will there be enough balls to go around in Brooklyn?
They could be very good with having three All-Stars, and if they share the ball between (Harden, Kevin Durant and Kyrie Irving) they could be a dangerous team.