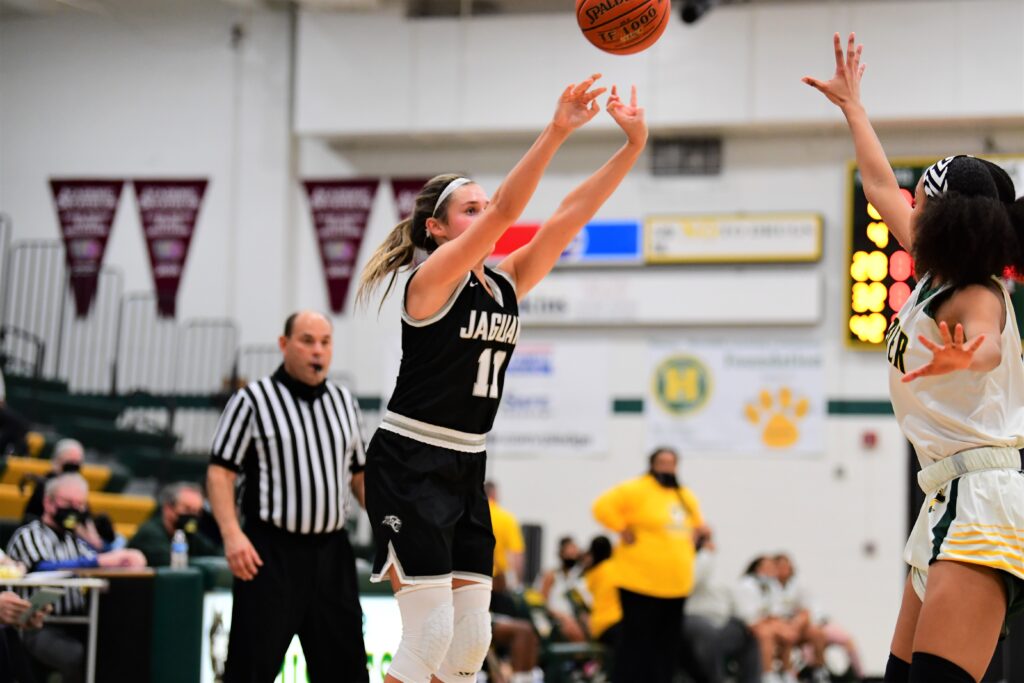 Last month, the Ankeny Centennial girls' basketball team rolled to a 98-13 victory at Marshalltown for the most lopsided win in school history.
On Tuesday, the sixth-ranked Jaguars nearly matched that 85-point winning margin.
Centennial jumped out to a 23-0 lead in the first quarter, built a 58-3 halftime lead and cruised to a 94-10 win at Des Moines Hoover in a non-conference game.
"We had three people in double figures off the bench, so that was a good sign," said Centennial coach Scott DeJong.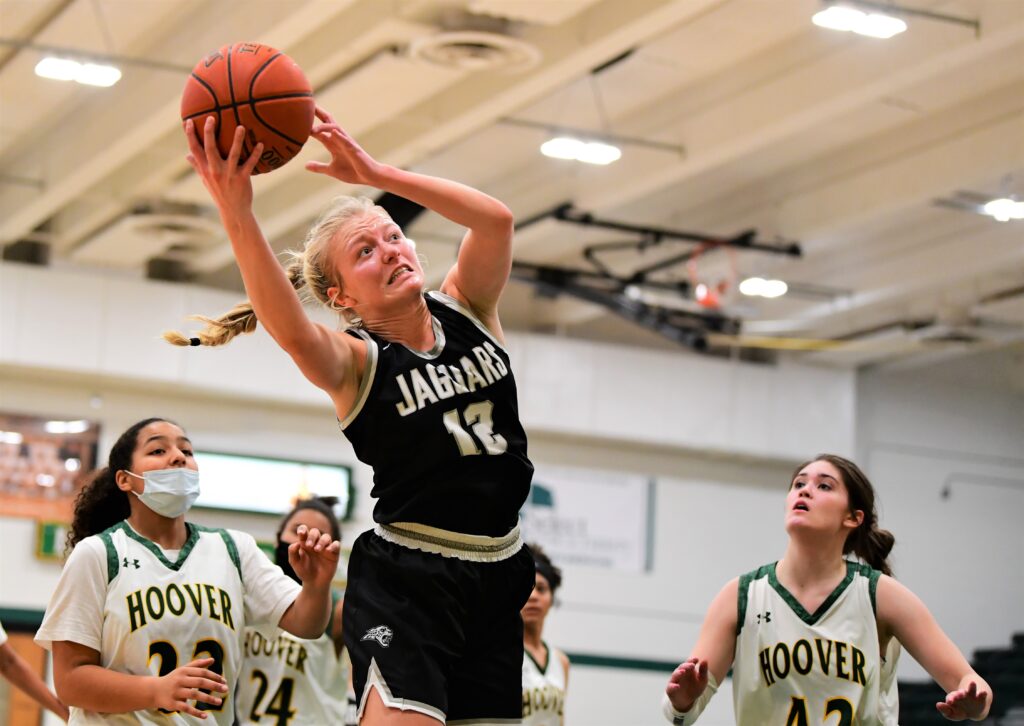 Lizzie Strom scored a career-high 15 points and had nine rebounds as the Jaguars improved to 8-1 on the season. Fellow reserves Makenna Clark and Olivia Anderson each added 12 points.
Maggie Phipps led Centennial with 20 points. She has scored 20 or more points in six of the nine games.
Phipps and Clark each had four of the Jaguars' 11 3-point goals. Nyla Seay added six assists and six steals.
"We shot the ball really well from the 3, which we haven't been doing," said DeJong, whose team went 11-of-23 from behind the arc. "So that was a positive, too."
Hoover dropped to 1-3 with its third straight loss. The Huskies' only victory came in their season opener at Des Moines East.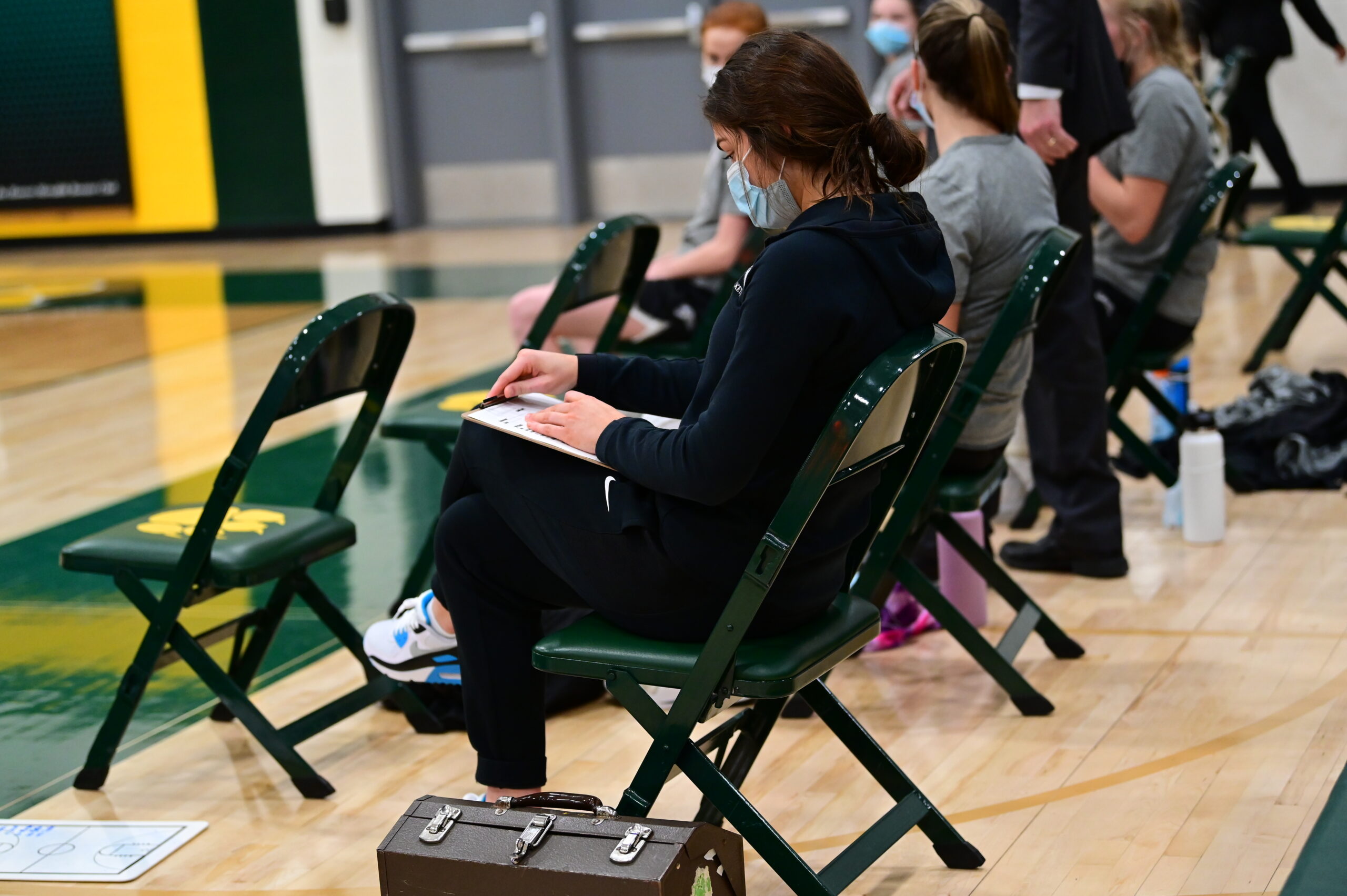 Hoover was coming off a 42-41 loss on Saturday to Marshalltown (1-11), which will visit Centennial on Friday for a CIML Iowa Conference game.
"I think it's important that we up our game in practice because after this week we've got the meat of our schedule coming," DeJong said. "There are only three weeks left (in the season). It's getting down toward the end. Our kids have done a great job of staying healthy and following the protocols. That's important, too, at this stage."
DeJong said he's still hopeful that junior guard Cleao Murray will be able to return to the court this season. She underwent knee surgery last summer after tearing her left ACL and part of her meniscus.
"She's been practicing," DeJong said. "Every week is a little better. We hope it keeps going in that direction."