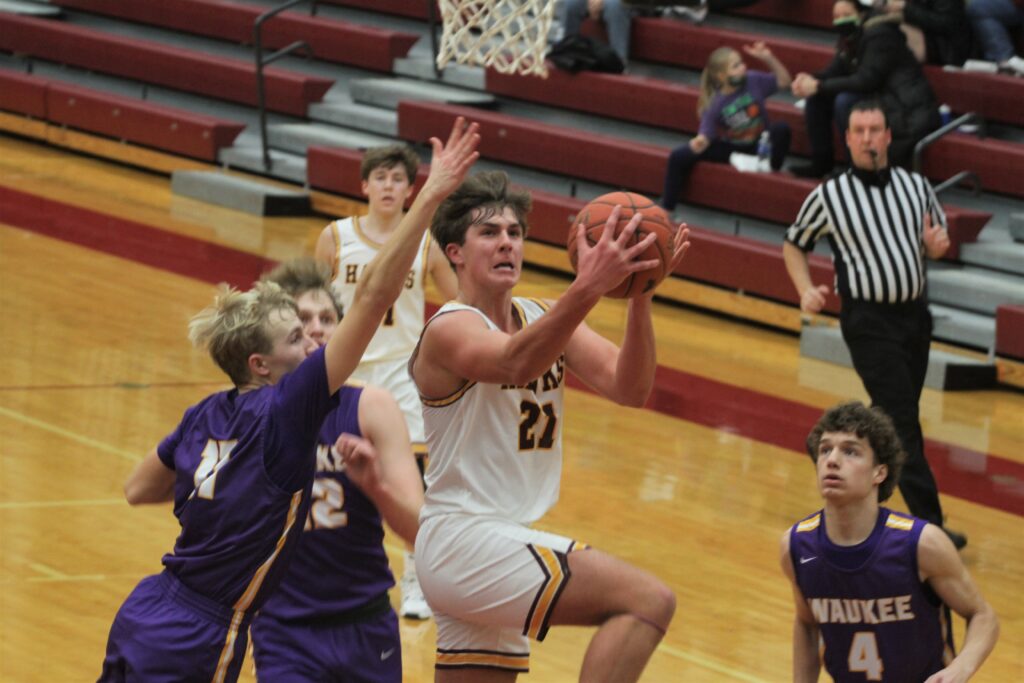 The Ankeny boys' basketball team proved on Tuesday night that it can play on the same court with second-ranked Waukee.
For awhile, anyway.
The Hawks outscored Waukee in the second quarter, 13-5, to pull within 28-20 at halftime. The visiting Warriors then used a 19-0 run in the third quarter to pull away for a 65-37 victory in a non-conference game.
"We had a very good second quarter," said Ankeny coach Brandt Carlson, whose team dropped to 4-4 on the season. "I don't know if a lot of teams can claim that they held Waukee to single digits for a whole quarter offensively. Our guys worked really hard, and it was fun to see that. I just think the third and fourth quarter it came down to a little bit of a talent gap, and we just need to be more consistent."
Waukee (5-1) defeated Ankeny for the second time this season. In the first meeting on Dec. 21, the Warriors built a 39-10 halftime lead and cruised to a 65-28 win.
On Tuesday, Waukee again jumped out to a big lead. Tucker DeVries scored nine points in the first quarter as the Warriors raced out to a 23-7 advantage.
However, Ankeny then dominated the second quarter. Brayden Drea opened the period with a 3-point goal, then Karson Wehde later hit another 3-pointer to cut Waukee's lead to 28-18 with 1 minute 39 seconds left until halftime.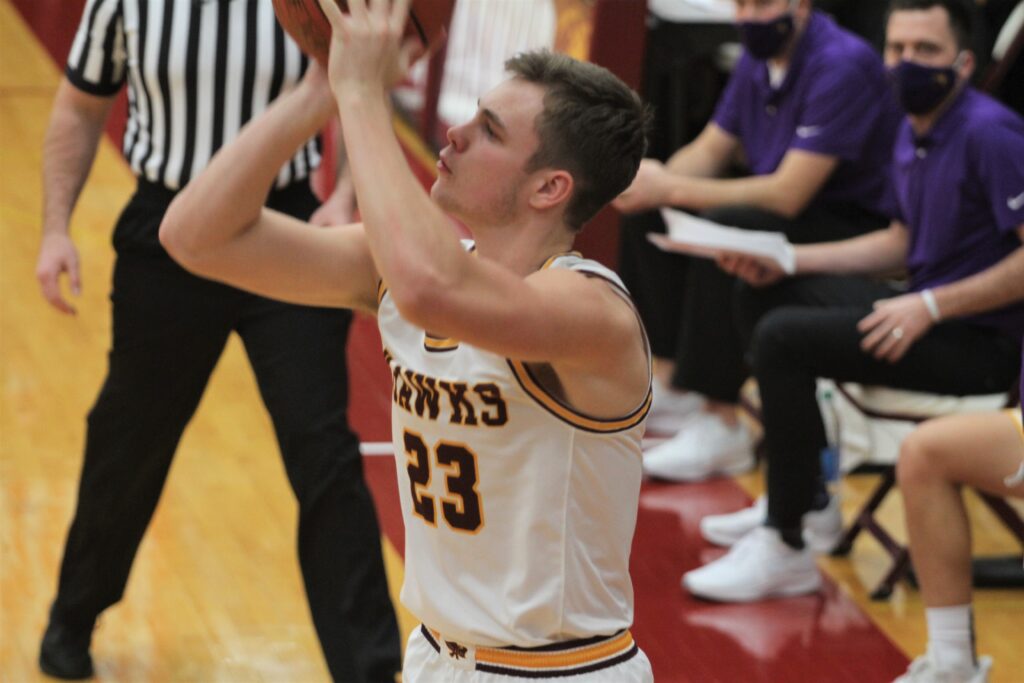 A layup by JJ Kohl with 13 seconds remaining closed the gap to 28-20 at the break.
"We battled really well for two quarters," Carlson said. "We just need to figure out how to do that for four quarters as we get closer to tournament time."
Waukee's Payton Sandfort opened the third quarter with a 3-pointer, but Ankeny then answered as Drea converted a 3-point play to pull the Hawks within 31-23.
That's when the Warriors took control of the game.
Sandfort drove to the basket for a layup, igniting Waukee's 19-0 run that extended the lead to 50-23. Omaha Biliew had six points in the run, while DeVries and Sandfort each added five.
Wyatt Heston capped the run with a 3-pointer from the top of the key with 2:42 left in the quarter. The run finally ended when Wehde banked in a 3-pointer from the left corner 17 seconds later.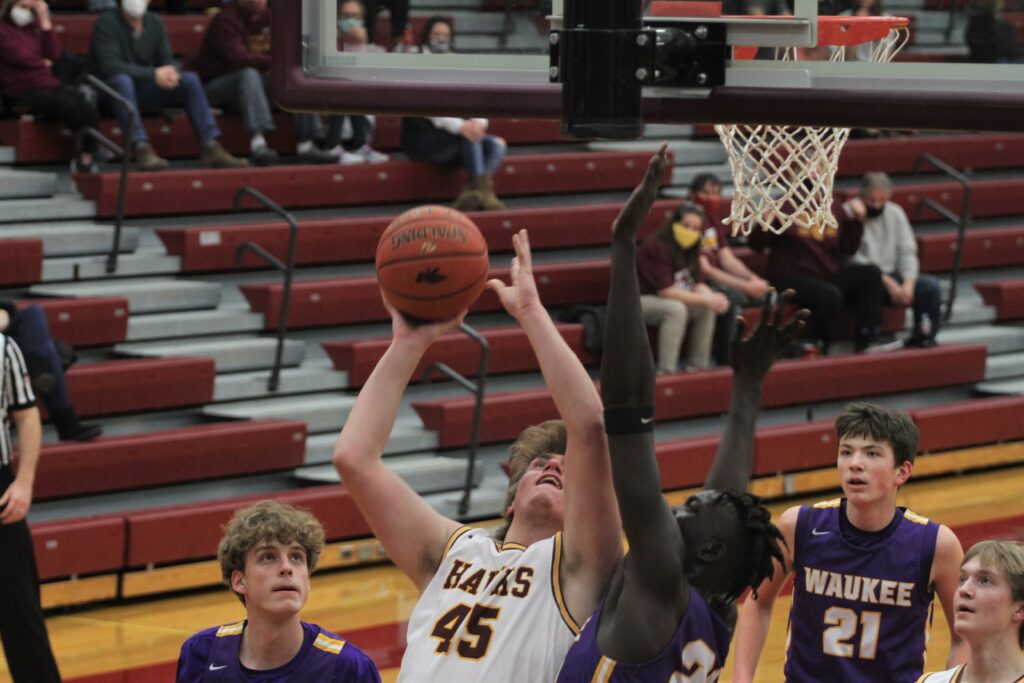 "You have to eliminate all second shots with them, but it's really hard," Carlson said. "When Tucker and Sandfort decide to go do something, it makes it pretty hard (to defend) for anybody."
DeVries finished with 23 points and 10 rebounds, five of them on the offensive end. The Drake recruit also had six steals.
Sandfort, an Iowa recruit, had 18 points and six assists. Biliew, one of the nation's top prospects in the Class of 2023, added 12 points, eight rebounds and three blocks.
DeVries and Sandfort each had two of Waukee's seven 3-pointers.
"I love our defense and how hard we're playing," Carlson said. "I would have loved to have seen a few more defensive rebounds. But overall, I think our guys are doing what we're asking them to do. It was a good learning experience again. Overall, I think we're pleased with where we're moving."
Kohl and Bentor Neyail each had seven points to lead Ankeny. Drea and Wehde each added six.
The Hawks will play at Fort Dodge (1-8) on Friday before traveling to Ames (6-3) on Saturday for another CIML Iowa Conference game.