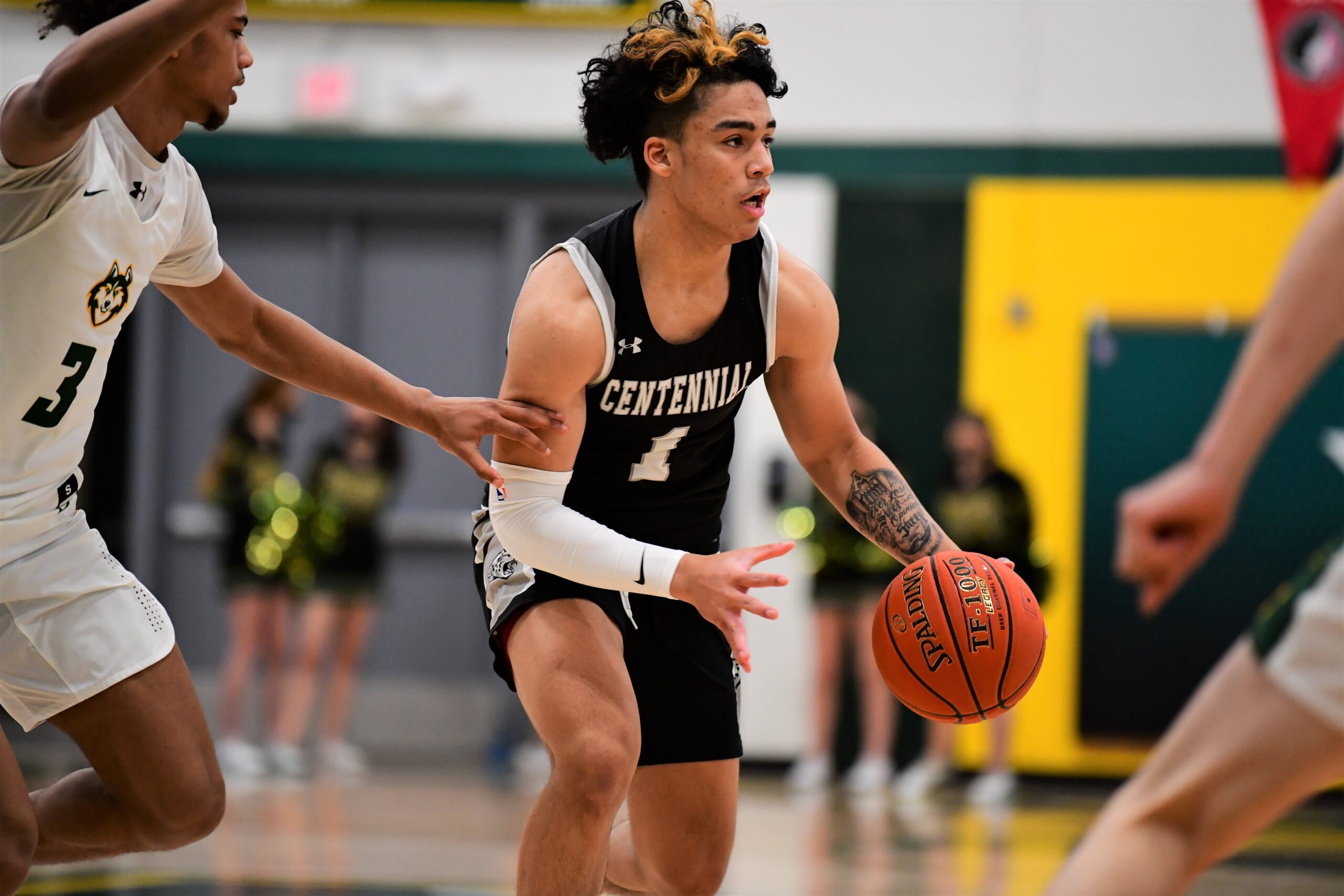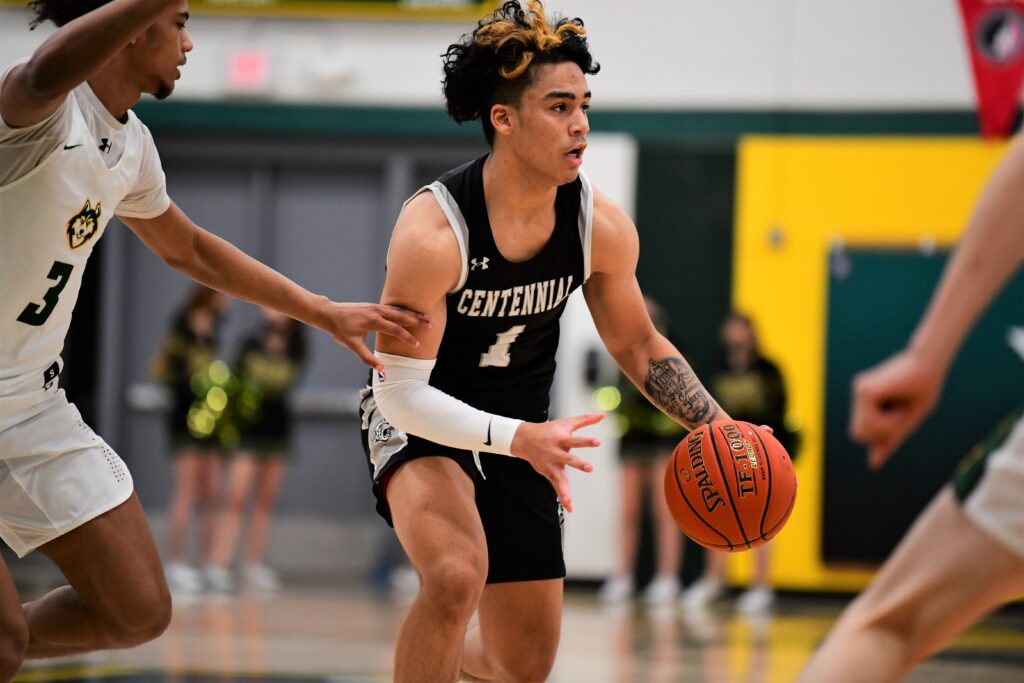 For the second time this season, the Ankeny Centennial boys' basketball team went on the road Tuesday night and handed another ranked opponent its first loss.
The fourth-ranked Jaguars raced out to an early 17-5 lead and went on to defeat No. 9 Des Moines Hoover, 57-49, in a non-conference game.
"Hoover's a very solid team," said Centennial coach Bob Fontana, whose squad improved its record to 7-1. "Their top three scorers are averaging (a combined 60 points), so to hold those three guys down to 39 total was really big and shutting out one of them in the second half was huge. I thought our team defense was really good, especially in the second half."
Chase Henderson led Hoover (3-1) with 17 points, while Manny Austin and Elijah Vos each added 11. Austin had been averaging 26 points per game, and Henderson was averaging 20.
"We tried to force them into making tough shots, which I thought we did for the most part," Fontana said. "And it helps when you have guys step up and take four charges like we did tonight."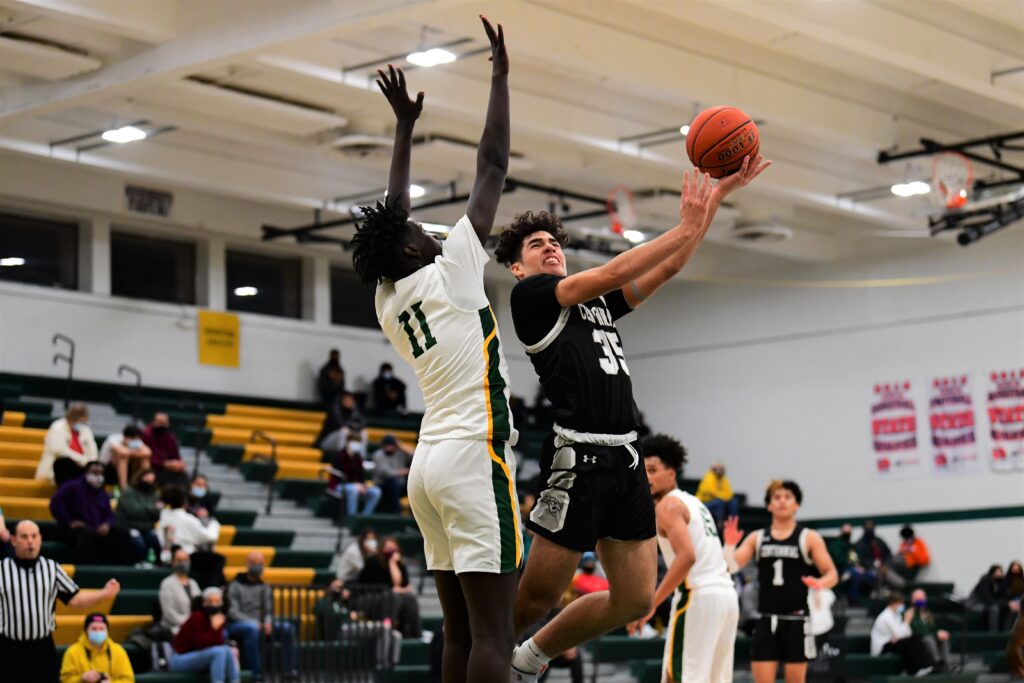 Jaron Crews matched his career-high with 26 points to lead Centennial. He also had five rebounds and five assists.
"Jaron had a solid game," Fontana said.
Centennial held a 28-21 lead at halftime. The Jaguars increased their advantage to 37-27 after three quarters.
Hoover closed the gap to five points in the fourth quarter before Jackson Snyder took a pass from Crews and drilled a 3-pointer with 2 minutes 30 seconds left. The Huskies could get no closer than six points the rest of the way.
"That was huge," Fontana said. "We didn't make a lot of 3s (the Jaguars were just 4-of-16 from behind the arc), but our defense and our ability to get to the free-throw line is what won us the game tonight, because we didn't shoot it real well."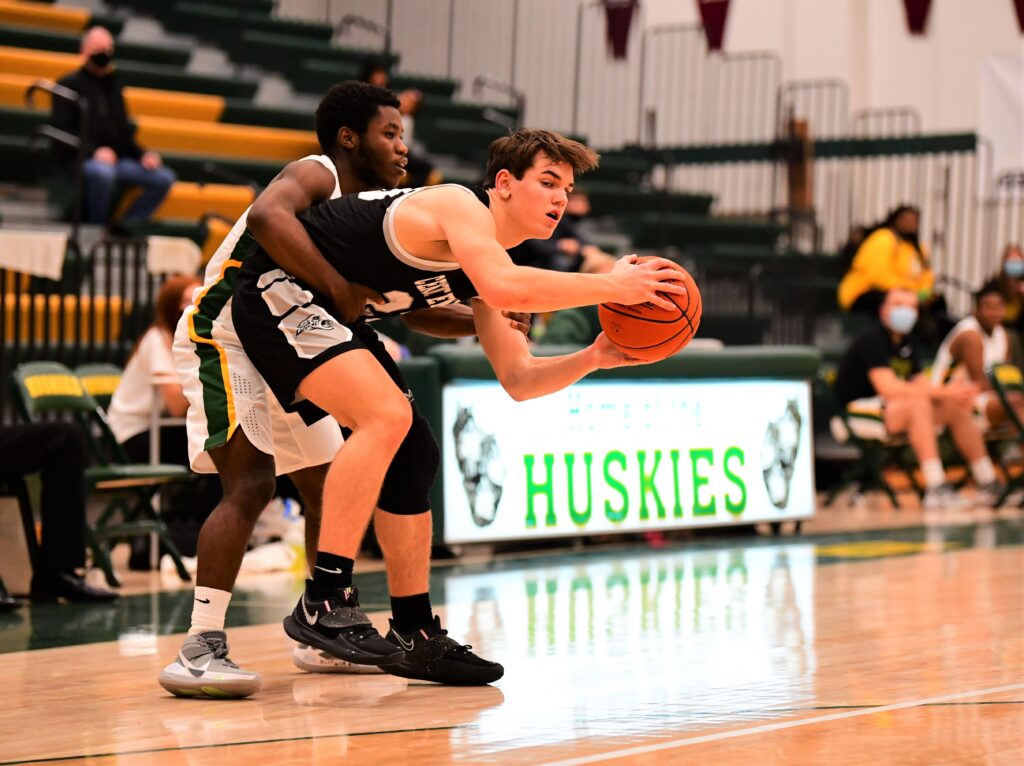 Centennial made 26-of-33 free-throw attempts. The Huskies, meanwhile, went just 3-of-5 at the line.
Another key for the Jaguars was limiting their mistakes.
"We only had eight turnovers for the game," Fontana said. "And they're a good team defensively, so we really took care of the ball."
Centennial will host Marshalltown (2-8) on Friday before hosting another CIML Iowa Conference game on Saturday against Mason City (5-9).