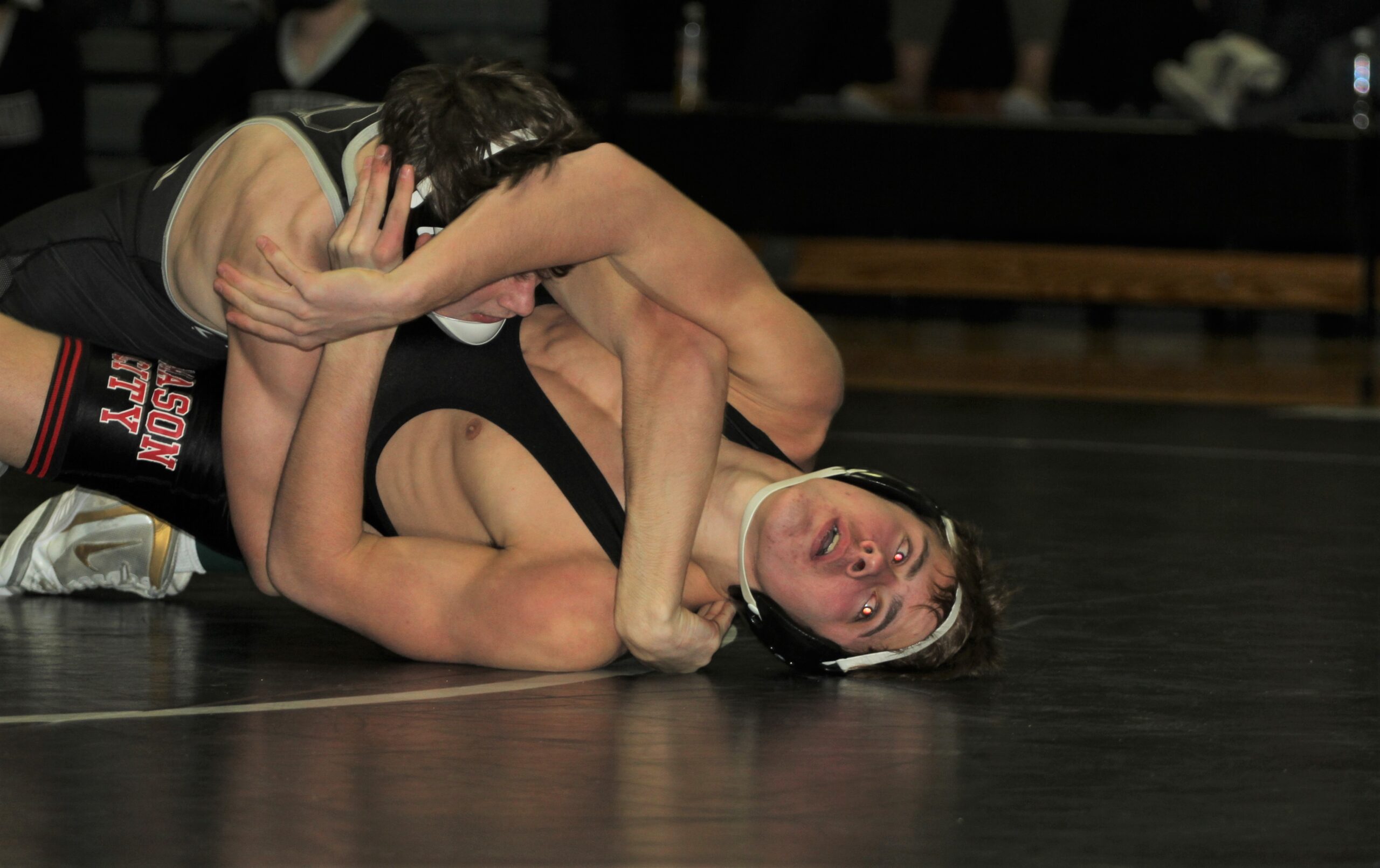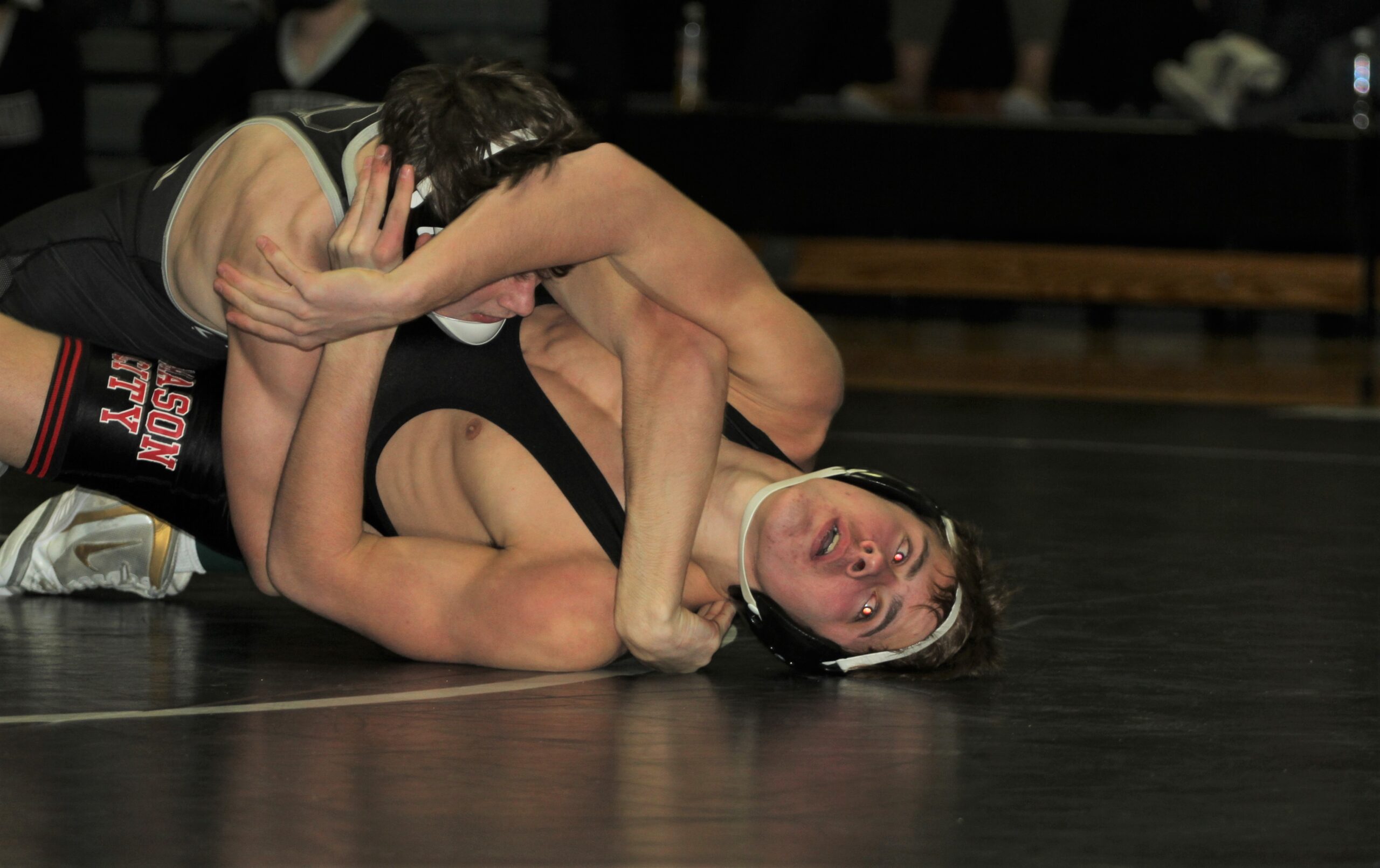 Thursday's dual meet got off to an exciting start for the Ankeny Centennial wrestling team.
The rest of the night went pretty well for the Jaguars, too.
Heavyweight Logan Boyle provided an early spark with a fall in overtime and Centennial went on to defeat visiting Mason City, 66-11, in a CIML Iowa Conference matchup. The Jaguars improved their dual records to 3-1 in the league and 15-6 overall.
"The boys wrestled well," said Centennial coach Jay Groth. "I thought they scrambled well."
Boyle and Mason City's Ben Pederson were tied at the end of regulation. They then battled for another 1 minute and 59 seconds before Boyle got the pin.
Centennial had five more falls in the meet. Payton Bright at 113, Drew Dunn at 132, sixth-ranked Carter Cahill at 160, Griffen Wisehart at 170 and Zach English at 182 also had pins for the Jaguars.
"We continue to stress getting the fall, and we got a lot of falls," Groth said. "We were better on top and we had better position, so I was pleased with the way we wrestled."
Carter Bennett had a technical fall at 145. No. 5 Jackson Helmkamp recorded a major decision at 138, and Owen Vernon posted a 10-6 decision over Seth Ihlenfeldt at 152.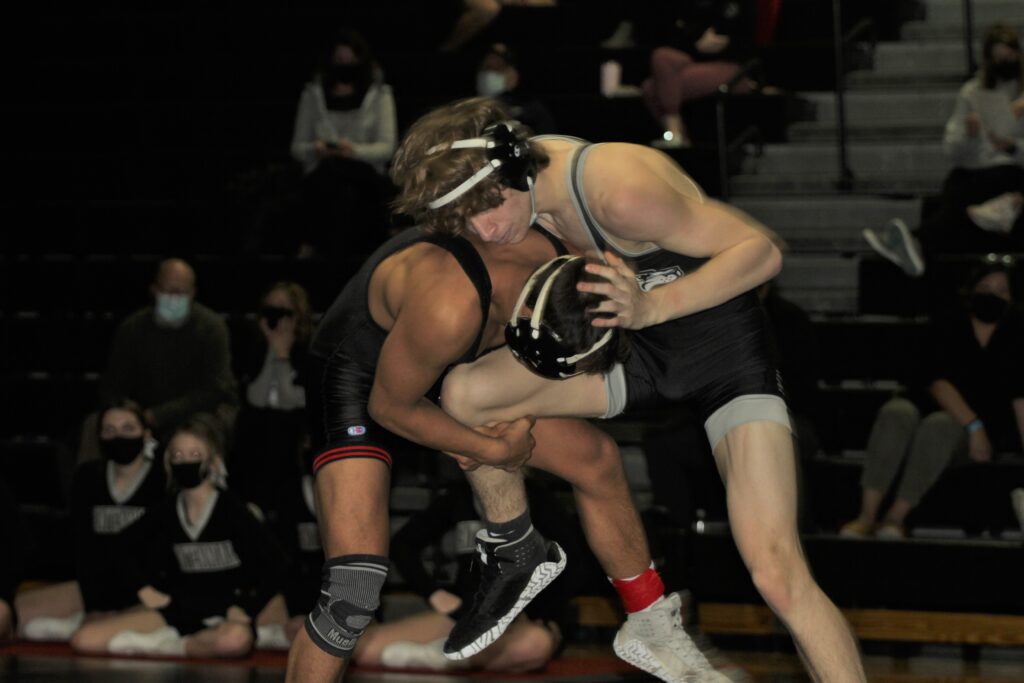 Centennial's Cael Wiener at 120, Kaden Kaiser at 195 and Jackie Wells at 220 each won by forfeit.
Both teams were missing arguably their best wrestler. The Jaguars were without No. 2 Lucas Bruhl at 113, while Mason City was without No. 5 Jace Rhodes at 132.
"He's just battling some health issues," Groth said of Bruhl. "We want to get him healthy for the postseason."
Centennial will compete in the Ed Winger Invitational on Saturday at Urbandale. The tournament will feature some of the state's top teams.
"It'll be a different atmosphere with no fans in the stands, but it'll be good to get some quality matches," Groth said. "We'll see some guys that will be at our district that we don't see any other time, so hopefully we'll get some head-to-head (matches) or at least common opponents with those kids. It should be a great one. I'm excited about it."
Here are the match-by-match results from Thursday's meet:
Centennial 66, Mason City 11
285: Boyle pinned Pederson, 7:59; 106: DiMarco (MC) won by technical fall over Vandermark, 18-3; 113: Bright pinned Sandoval, 3:26; 120: Wiener won by forfeit; 126: Rolon (MC) pinned Hron, 3:05; 132: Dunn pinned Carney, 1:23; 138: Helmkamp beat Wiemann, 10-1; 145: Bennett won by technical fall over Siglin, 17-2: 152: Vernon beat Ihlenfeldt, 10-6; 160: Cahill pinned Olsen, 1:39; 170: Wisehart pinned Monahan, :45; 182: English pinned Peters, 2:10; 195: Kaiser won by forfeit; 220: Wells won by forfeit.