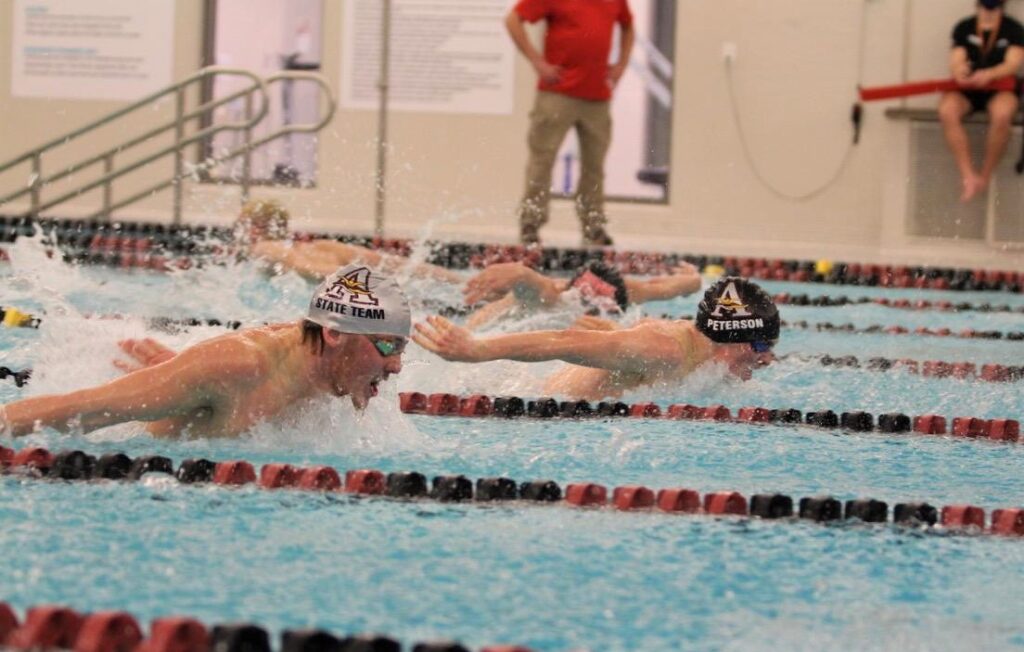 The Ankeny boys' swimming team tuned up for Saturday's CIML Iowa Conference meet with a 132-38 victory over visiting Mason City on Thursday at Trail Point Aquatics Center.
The second-ranked Hawks won 10 of the 11 events in their final dual meet. They improved their records to 2-0-1 in the league and 5-1-1 overall.
"It was great to see this group of swimmers end the regular season with a win," said Ankeny coach Justin Crouch. "We have much higher goals and the end of the season is near. It will be a lot of fun to watch the conference meet and see how the (junior varsity) performs in their last meet of the year."
Trent Frandson and Zane Holmen each won two individual events for Ankeny. Frandson won the 50 freestyle in 21.63 seconds, then later took the 100 backstroke in 51.37.
Holmen won the two events that Frandson normally swims–the 200 and 500 freestyle. He posted times of 1:54.02 and 5:12.81.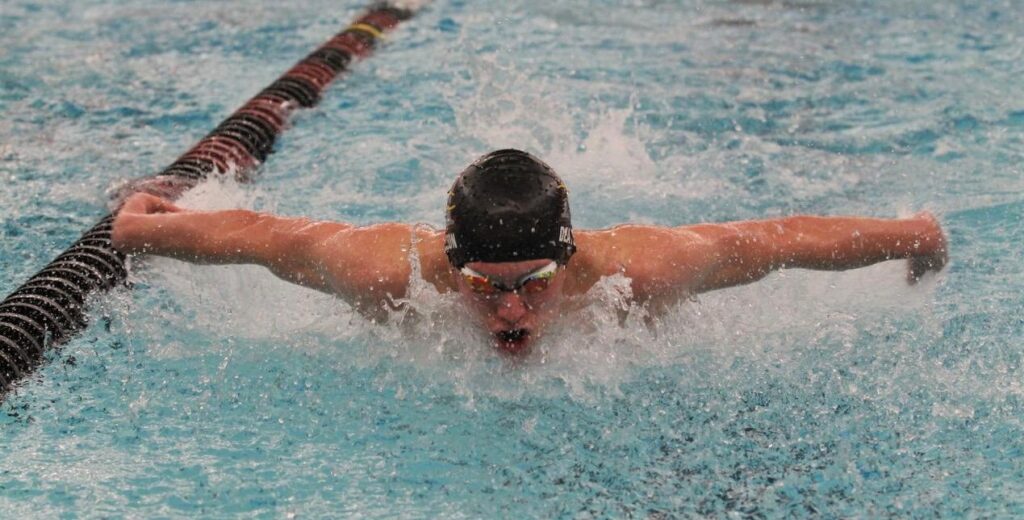 Ankeny's Josh Deaton captured the 200 individual medley in 2:08.12, edging teammate Grant Miller by .57 seconds. Weston Miner won the closest race of the night, taking the 100 freestyle in 50.51 to finish .11 seconds ahead of Mason City's Trevor Torkelson.
Anders Peterson took the 100 butterfly for the Hawks. He was clocked in 55.44.
Ankeny dominated the relay events, sweeping the top three places in both the 200 medley and 200 freestyle relays–even though only the top two teams are scored. The Hawks also took the top two places in the 400 freestyle relay.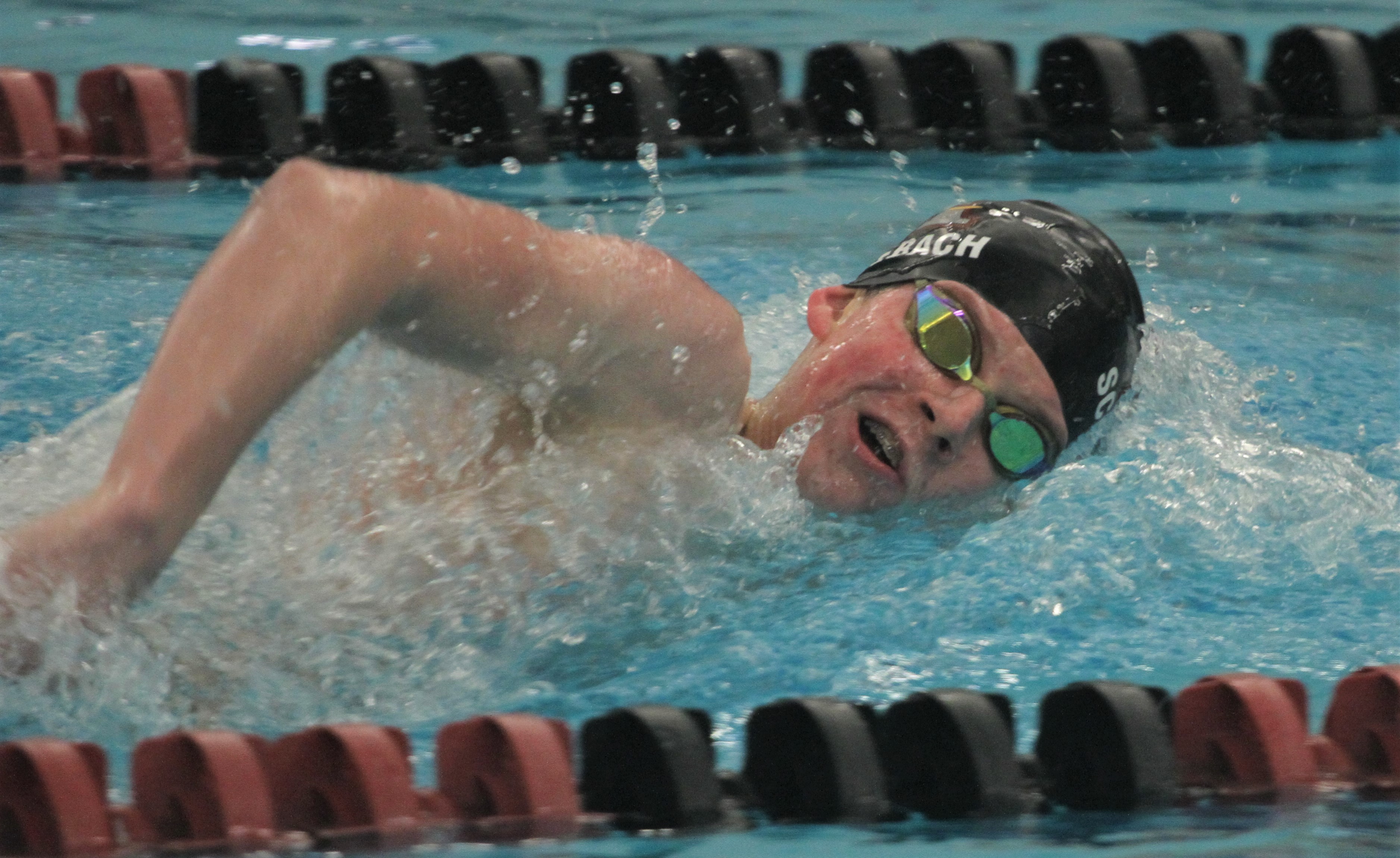 Frandson teamed up with Deaton, Owen Schwebach and Miner to win the medley relay. The Hawks posted a time of 1:40.75.
Frandson and Deaton also swam on the winning 200 freestyle relay. They combined with Keegan Smith and Peterson to post a time of 1:31.29.
Ankeny won the 400 freestyle relay in 3:27.14. That team consisted of Karsten Peters, Schwebach, Will Bennett and Lance Swanepoel.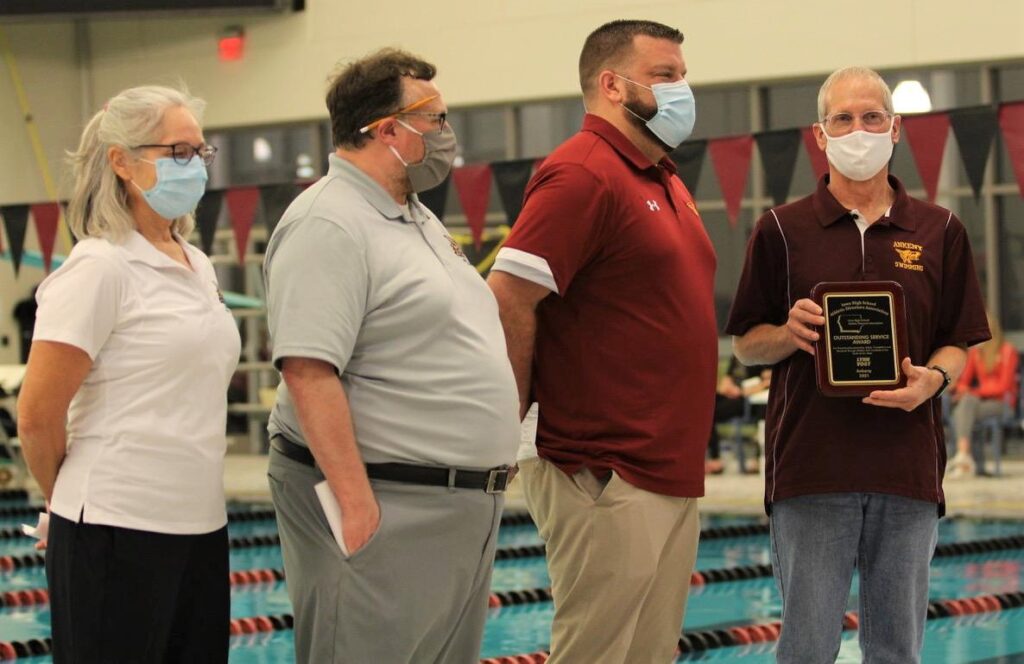 Mason City's lone victory came in the 100 breaststroke. Ryan Korthals won that event in 1:04.06.
Saturday's conference meet will be held at Marshalltown, beginning at noon. Ankeny and No. 5 Ames, who swam to an 85-85 tie on Dec. 14, are expected to battle for the crown.
No. 19 Marshalltown is the only other team in the field ranked in the top 20.
"I think the varsity is primed for two great meets to end the year," Crouch said. "They have been working extremely hard. We have to continue to be diligent about taking care of ourselves. The thing I am most concerned about at this point is staying healthy and being able to continue to the end of the championship season."