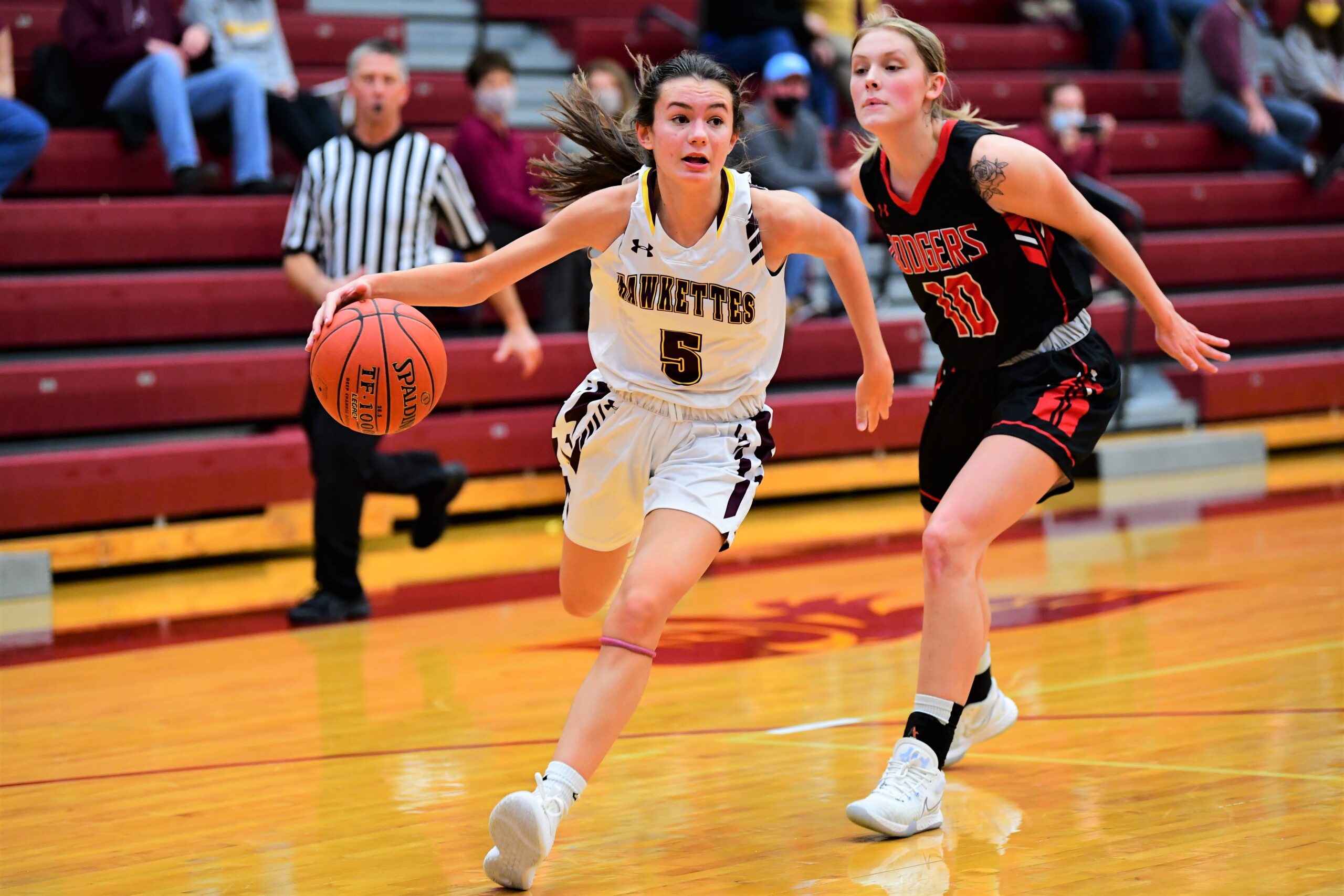 The Ankeny girls' basketball team moved into sole possession of second place in the CIML Iowa Conference on Friday.
The 13th-ranked Hawkettes posted a 66-40 victory at Fort Dodge. That win, coupled with Ames' 71-53 loss to Mason City, allowed Ankeny to break a second-place tie with the Little Cyclones.
However, Ames will host the Hawkettes on Saturday. The Little Cyclones can move back into a second-place tie with a win.
Jenna Pitz scored 14 points to lead Ankeny's balanced attack on Friday. Abby Johnson had 13 points, Calyssa Wright chipped in 11, and Ellie Maschoff added 10.
"We had four girls in double figures," said Ankeny coach Dru McAnelly. "Maschoff got us going with two 3-pointers in the first quarter."
Ankeny overcame some foul trouble to build a 34-17 halftime lead. The Hawkettes held a 49-34 advantage after three quarters.
Ankeny improved to 5-1 in the conference and 6-2 overall. The Dodgers' records dropped to 1-6 and 3-8.
Aleaha Pommer had 13 points to lead Fort Dodge, which dropped a 74-44 decision at Ankeny on Dec. 18.
"We had a solid effort on (defense)," McAnelly said. "And Jenna was really good running the show."