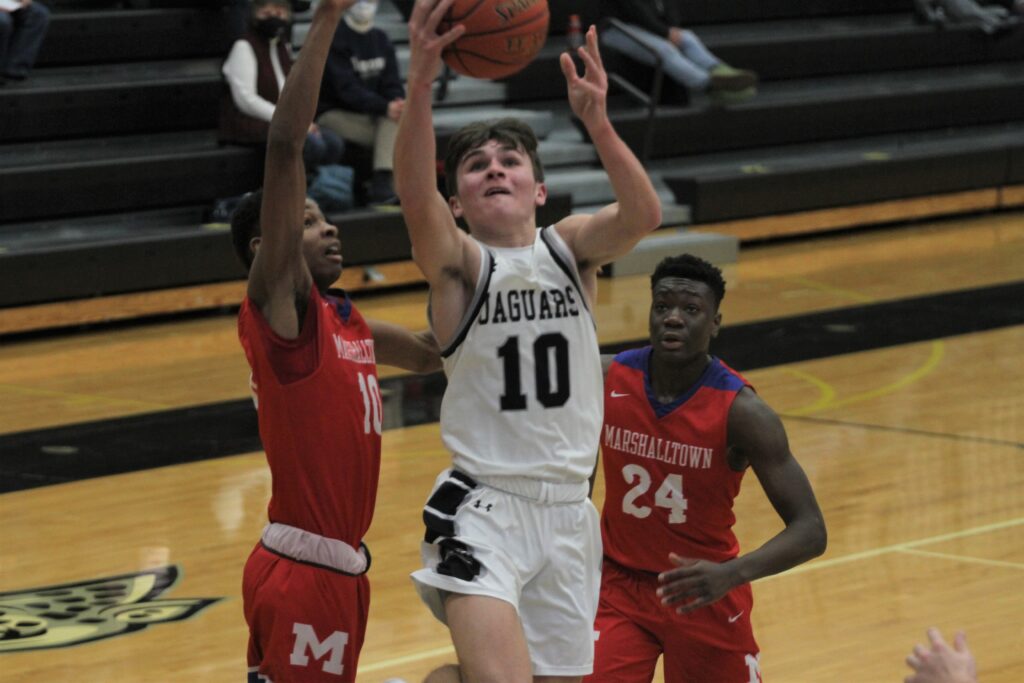 A huge second quarter from junior guard Caden Kelling helped the Ankeny Centennial boys' basketball team to a 75-38 victory over visiting Marshalltown on Friday.
Kelling scored 16 of his career-high 18 points in the second quarter as the fourth-ranked Jaguars built a commanding 39-13 halftime lead. His previous career-high of 15 points came in a win over Fort Dodge on Jan. 12.
"My confidence is getting better each game, but I feel like there is a lot more to improve on," said Kelling.
Lio Aguirre had 15 points in the win, and Jaron Crews added 14. Colin McAleer and Brock Jensen each grabbed six rebounds.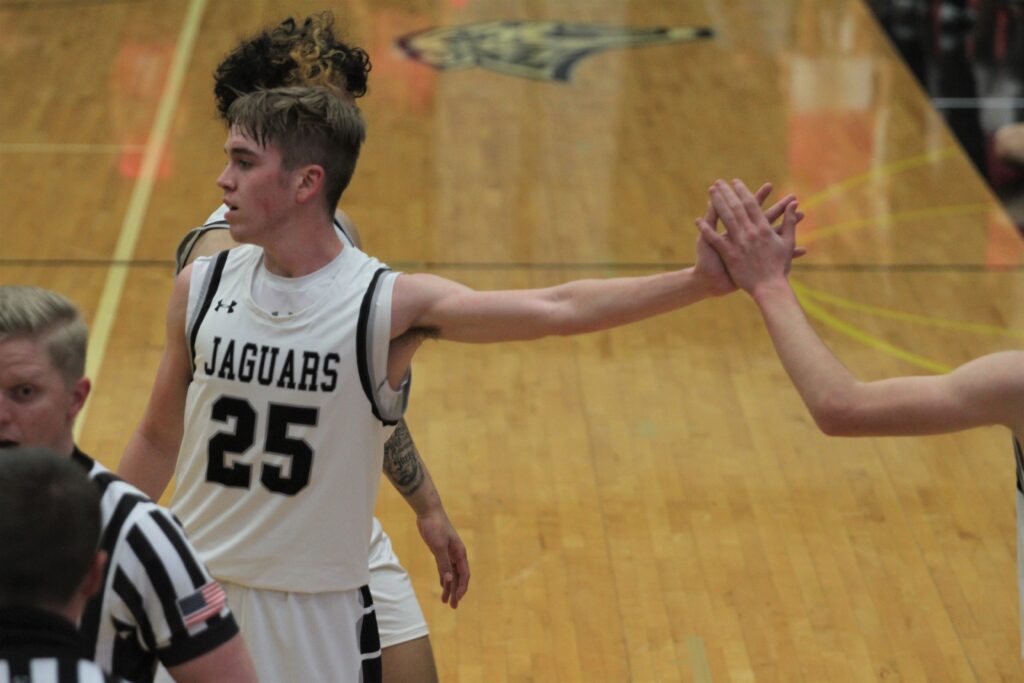 It was Centennial's second victory over the Bobcats this season. The Jaguars improved to 6-0 in the CIML Iowa Conference and 8-1 overall, while Marshalltown's records dropped to 2-4 and 2-9.
"I thought we played really good defense the first half," said Centennial coach Bob Fontana. "I thought our offense really picked up the second quarter. It's encouraging to see two games in a row where we've played defense the way that we have. We took care of the other team's leading scorer."
Marshalltown's Armonniey Thomas had been averaging 17.5 points per game. He scored just four points until late in the game, when he added six more to reach double figures.
By then, Centennial's starters were already on the bench getting some rest for Saturday's make-up game against visiting Mason City (2-5, 5-10).
"The starters played just half the third quarter," Fontana said. "It was also good to get our second five some more reps."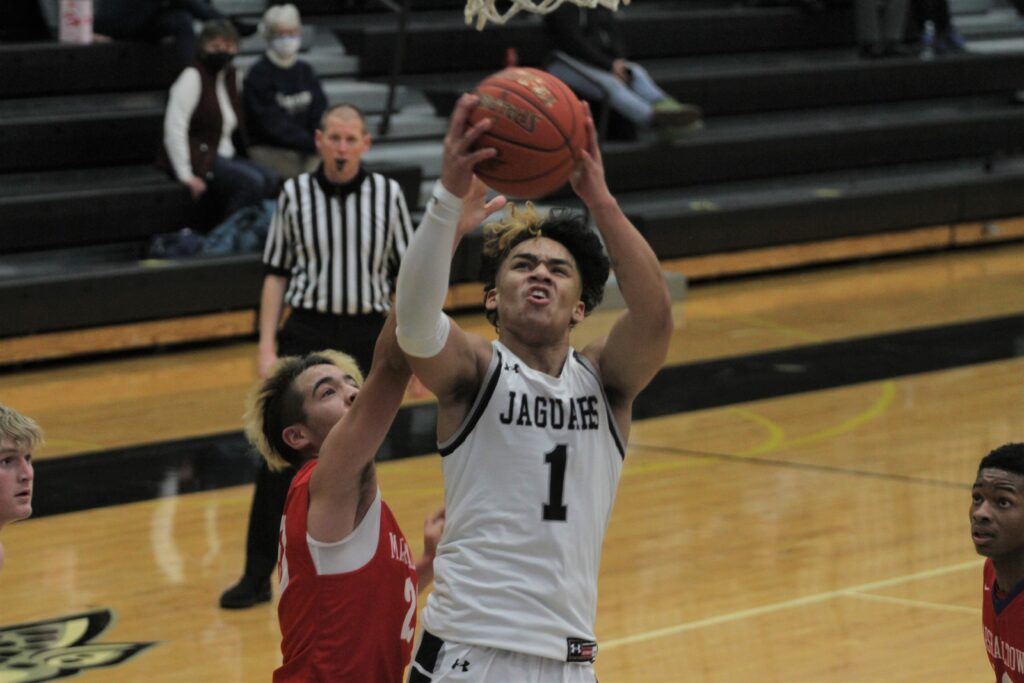 Marshalltown played without junior guard Grant Greazel. The Bobcats got off to a slow start, falling behind 10-2 in the first quarter.
Jensen made a 3-point goal at the end of the period, then Kelling took over in the second quarter. He drilled a pair of 3-pointers and also converted a traditional 3-point play in the first 2 minutes of the period.
Kelling added a couple of layups, then hit another 3-pointer right before halftime.
"I feel like we are getting more comfortable around each other and playing together better as a team," Kelling said. "Our teammates do a really good job of setting each other up for success."