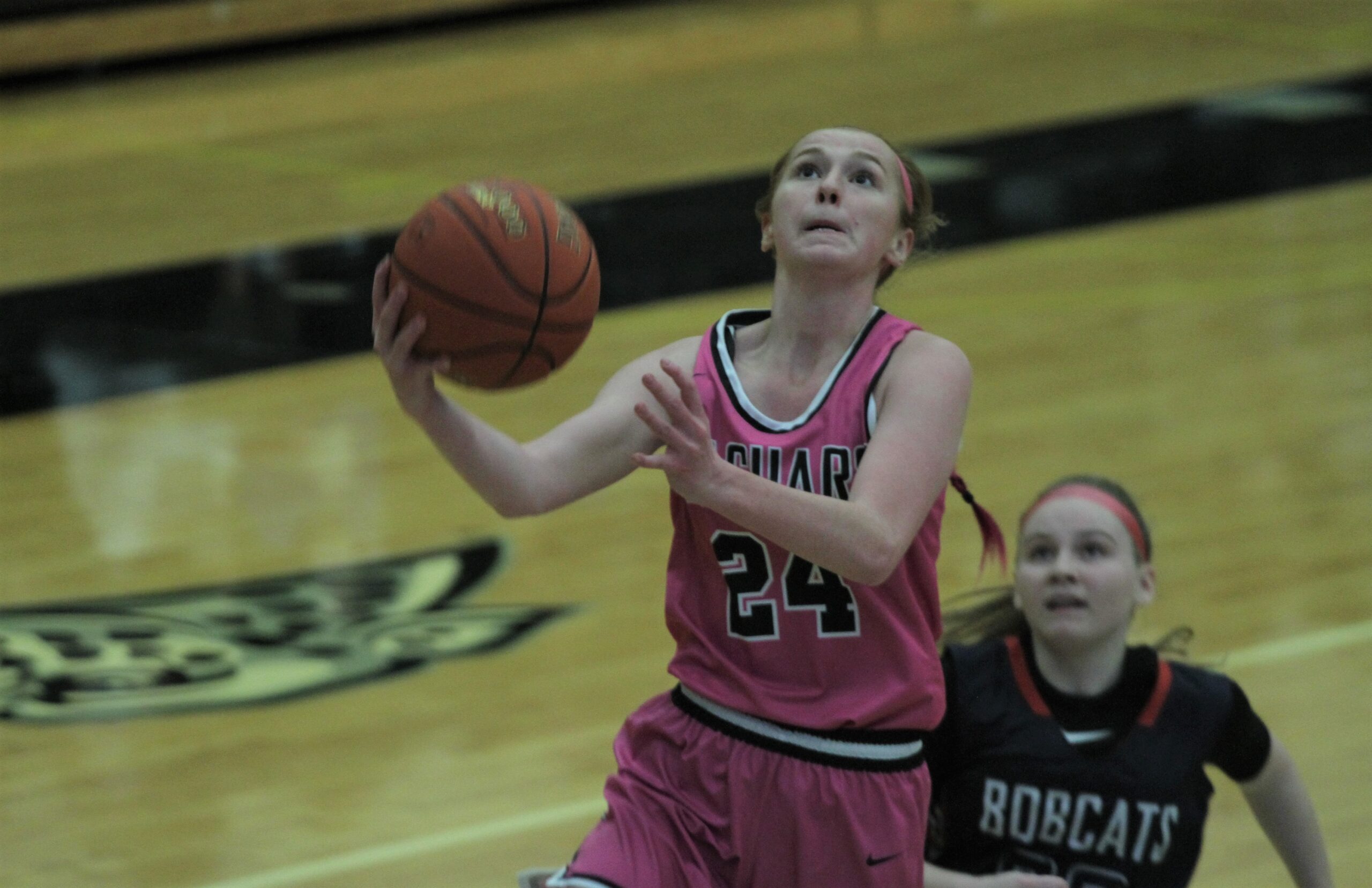 Lizzie Strom and the Ankeny Centennial girls' basketball team are on a roll.
Strom scored 14 points and had two blocks off the bench to help the fifth-ranked Jaguars to a 71-8 victory over visiting Marshalltown on Friday. The senior forward has averaged 14 points in her last three games.
"She knows where the rim is," Centennial coach Scott DeJong said of Strom. "The kids had some nice passes to her, and she was able to finish. It was nice to get that lift off the bench."
Centennial routed the Bobcats for the second time this season. Last month, the Jaguars romped to a 98-13 triumph at Marshalltown for the most lopsided win in school history.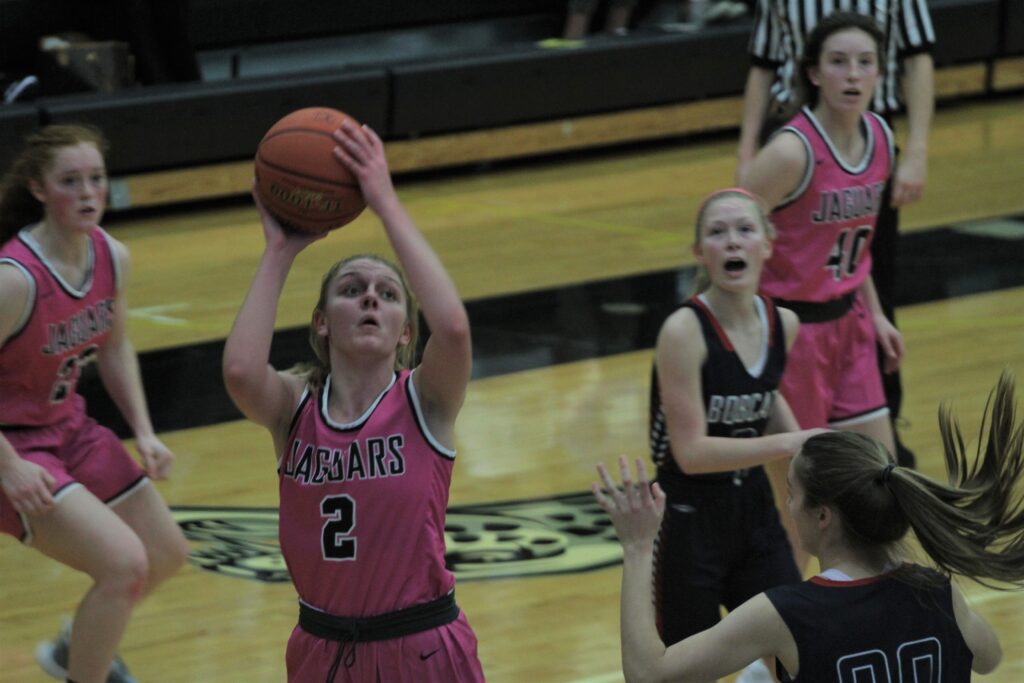 On Friday, the Bobcats managed to keep the game a little closer–despite making just three baskets.
"Give Marshalltown some credit," DeJong said. "They didn't turn the ball over near as much as they did the last time. Their coach is real positive and upbeat. I thought for the first quarter and a half their kids played pretty well, so my hat's off to them."
Centennial held a 20-3 lead after the opening period. Marshalltown scored a basket to open the second quarter, then the Jaguars reeled off 31 consecutive points before Sophie Younkin made a free throw for the Bobcats with 3 minutes 42 seconds left in the third period.
Maggie Phipps scored 13 of her 22 points during the run. She made 10-of-13 shots, including a pair of 3-pointers, and also had four steals.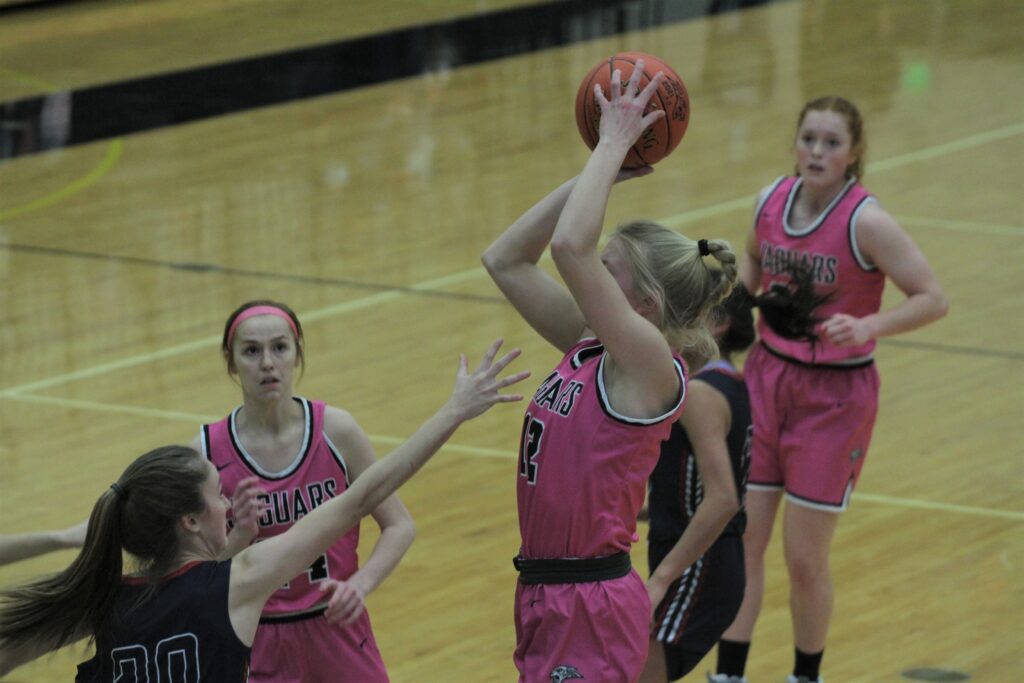 It marked the fourth time in 10 games that Phipps has outscored an opponent all by herself.
Jackie Pippett had 11 points and five rebounds. Olivia Anderson grabbed seven boards, and Averi Porter dished out six assists.
The Jaguars shot 56.6 percent from the field (30-of-53). They improved to 7-0 in the CIML Iowa Conference and 9-1 overall, while Marshalltown's records dropped to 0-6 and 1-12.
"They've improved," DeJong said of the Bobcats, "and that's what everybody wants as the season moves forward. That's what they've done. And we don't know what we have, to be honest. We're going to find out in the next three weeks."