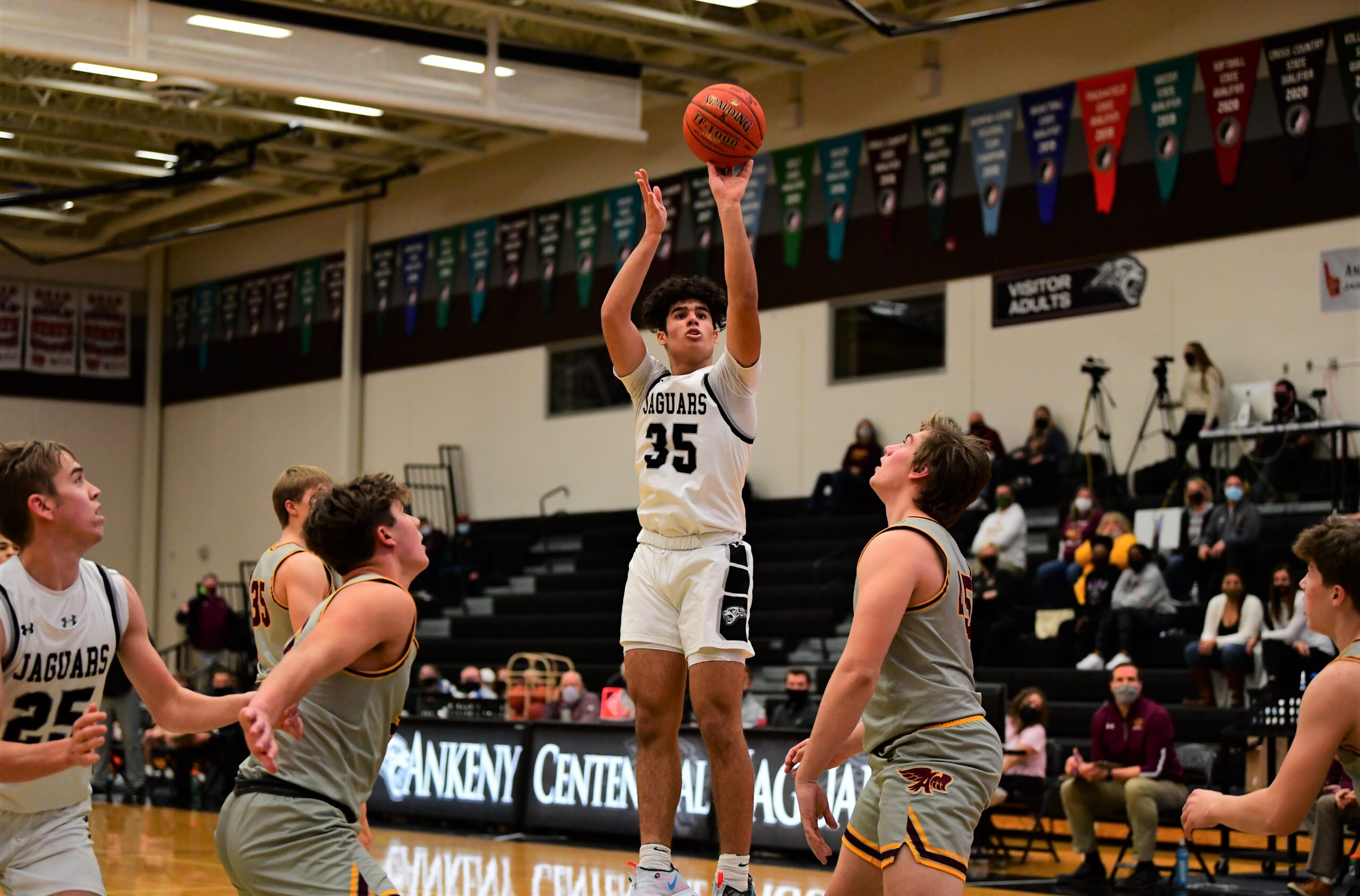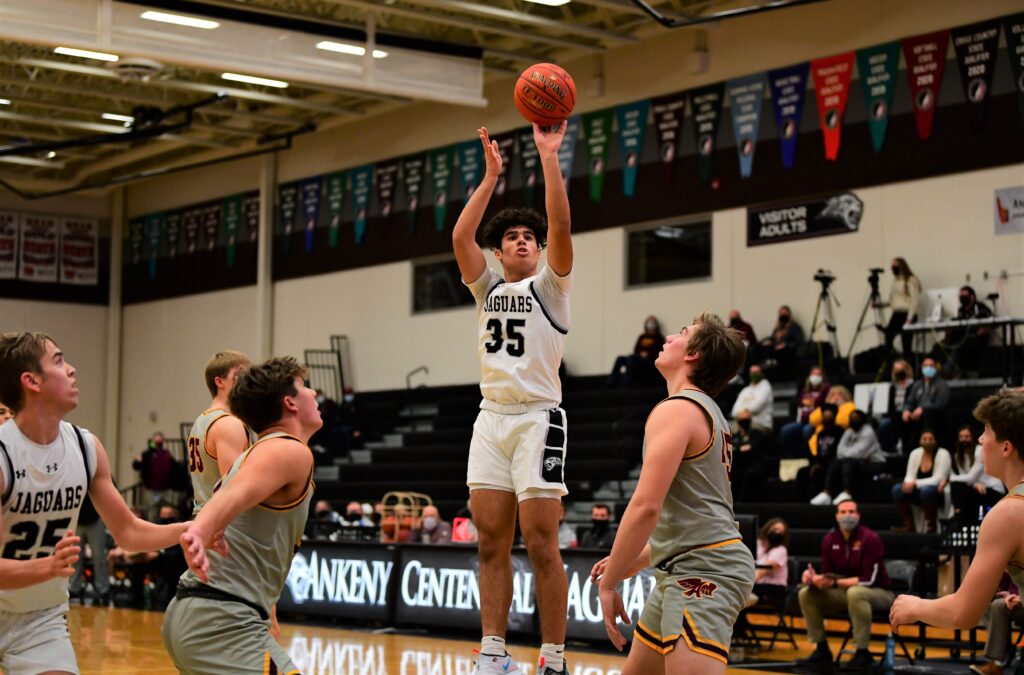 The Ankeny Centennial boys' basketball team moved another step closer to the CIML Iowa Conference title with a 76-48 victory over visiting Mason City on Saturday.
The win, coupled with Ames' triumph over Ankeny, gives the Jaguars a two-game lead in league play with only three contests remaining. They are now 7-0 in the conference and 9-1 overall.
Ames and Ankeny are both 5-2 in the league. The fourth-ranked Jaguars will visit Ankeny on Friday and host the Little Cyclones on Feb. 5.
"We just talk about taking one step forward each day and trying to get a little better," said Centennial coach Bob Fontana, whose team has won 20 straight home games dating back to the 2018-19 season. "We know in our league anybody can beat anybody on a given night."
On Saturday, Centennial jumped out to a 12-0 lead in the first quarter. The Jaguars didn't break the game open, though, until the final period, when they outscored Mason City by a 24-12 margin.
"It was a game of inconsistencies," Fontana said. "After that 12-0 start, we kind of got in coast mode. Offensively we were all right, but defensively we had too many breakdowns. We just played in spurts."
Lio Aguirre came off the bench and scored 18 points to lead five Centennial players in double figures. Jaron Crews had 11 points and four assists, while Brock Jensen added 11 points and six rebounds.
"Brock played hard the entire game, so that was encouraging to see," Fontana said.
Caden Kelling and Colin McAleer each had 10 points for the Jaguars, who dished out 20 assists as a team.
"It was definitely nice to have that balance on offense," Fontana said.
Carter Thomas had 14 points to lead Mason City, which fell to 2-6 in the conference and 5-11 overall. The Mohawks played their third straight game without leading scorer Corey Miner, who averages 23.5 points.
Aguirre, Jensen and McAleer each had three of Centennial's 18 steals.
The Jaguars will host a non-conference game against Des Moines Roosevelt (1-4) on Tuesday.