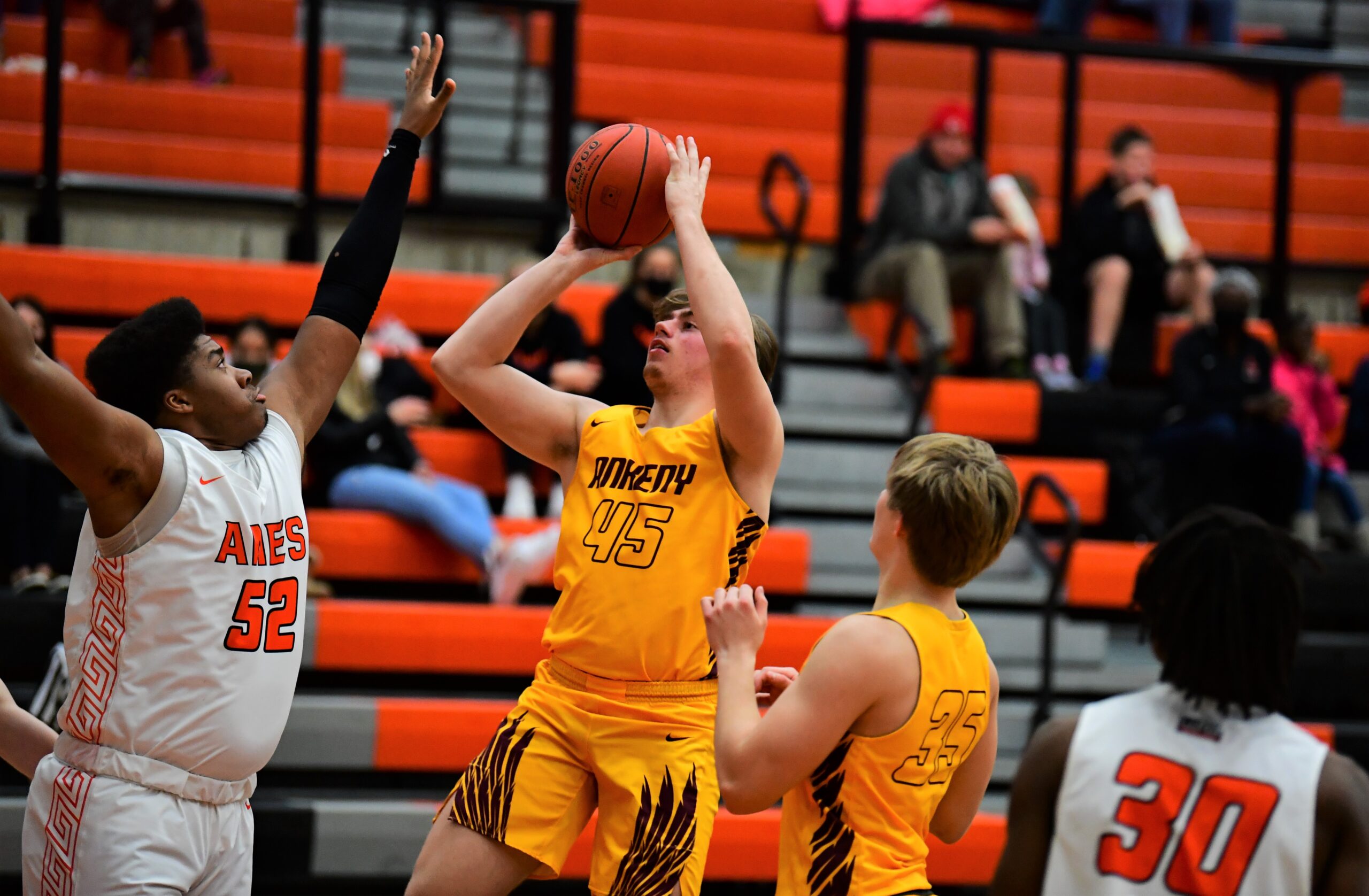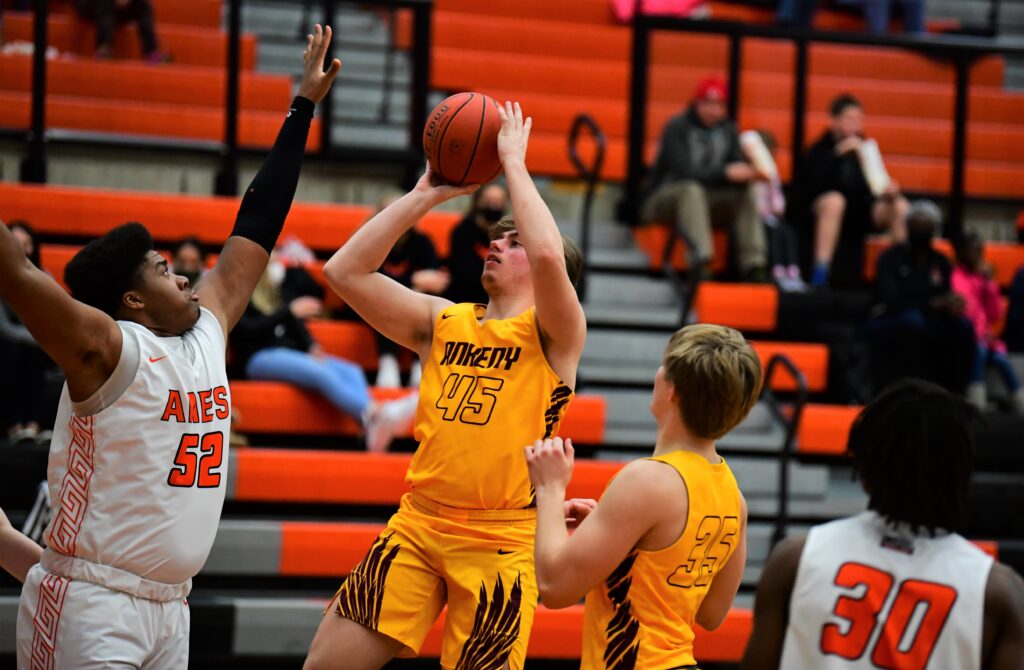 Ames guard Tamin Lipsey showed on Saturday why he's considered one of the nation's top boys' basketball players in the Class of 2022.
The junior poured in a game-high 23 points to lead the host Little Cyclones past Ankeny, 55-34, in a CIML Iowa Conference game. He also had four rebounds, four assists and two steals.
"He's never (out of control), and he's very strong," Ankeny coach Brandt Carlson said of Lipsey. "The sad part is we have to face him for another year after this. He's really good, and (Ames coach) Vance (Downs) does a great job up here."
Lipsey had 15 of his points in the first half as Ames built a 26-17 lead. He scored his team's last three baskets of the half.
"We were trying to take away their shooters just to take away some aspects of their offense, but then Lipsey hits every shot going to the rim," Carlson said. "It was a tough one. They're really difficult to play, and that's why they're going to be one of the best teams at the end of the year."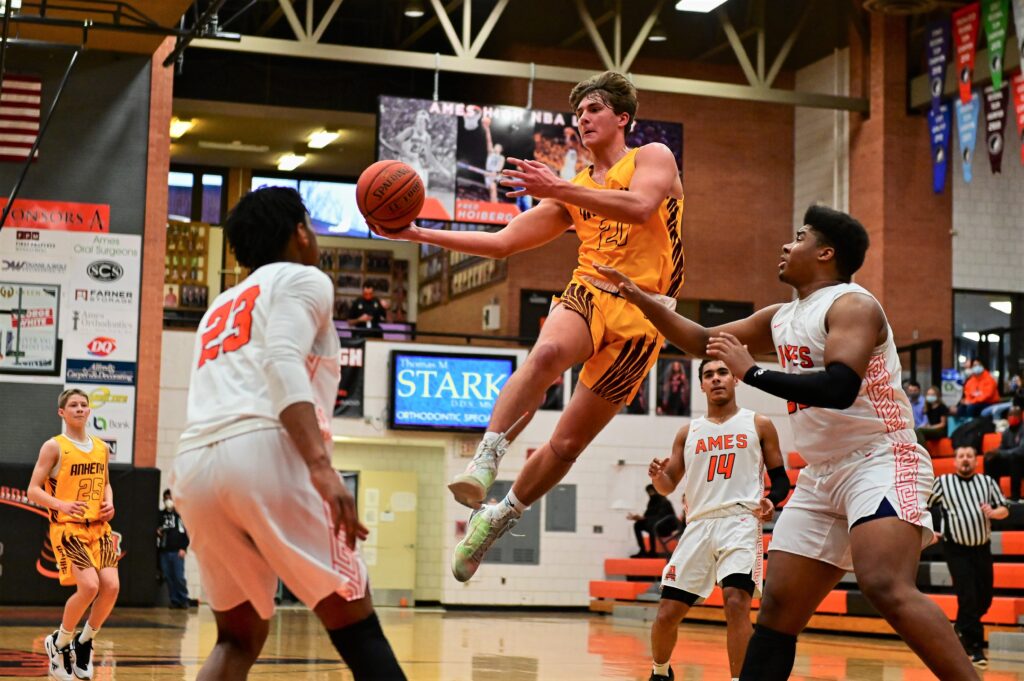 Ankeny closed the gap to 31-24 early in the second half before Ames pulled away. The Little Cyclones closed out the third quarter with a 13-3 run, capped off by a Lipsey jumper at the buzzer that increased the lead to 44-27.
Corey Phillips had 11 points and six rebounds for Ames. He made 3-of-6 attempts from 3-point range.
The Little Cyclones have added junior forward Trevion LaBeaux to their rotation. He recently became eligible after transferring to Ames from Waterloo.
"They're very balanced overall," Carlson said. "You add that extra player and now all five spots are pretty tough to guard. They put you in some (tough) situations."
Still, Ankeny held the Little Cyclones to just 55 points on 45.2 percent shooting. Defense was not the Hawks' problem.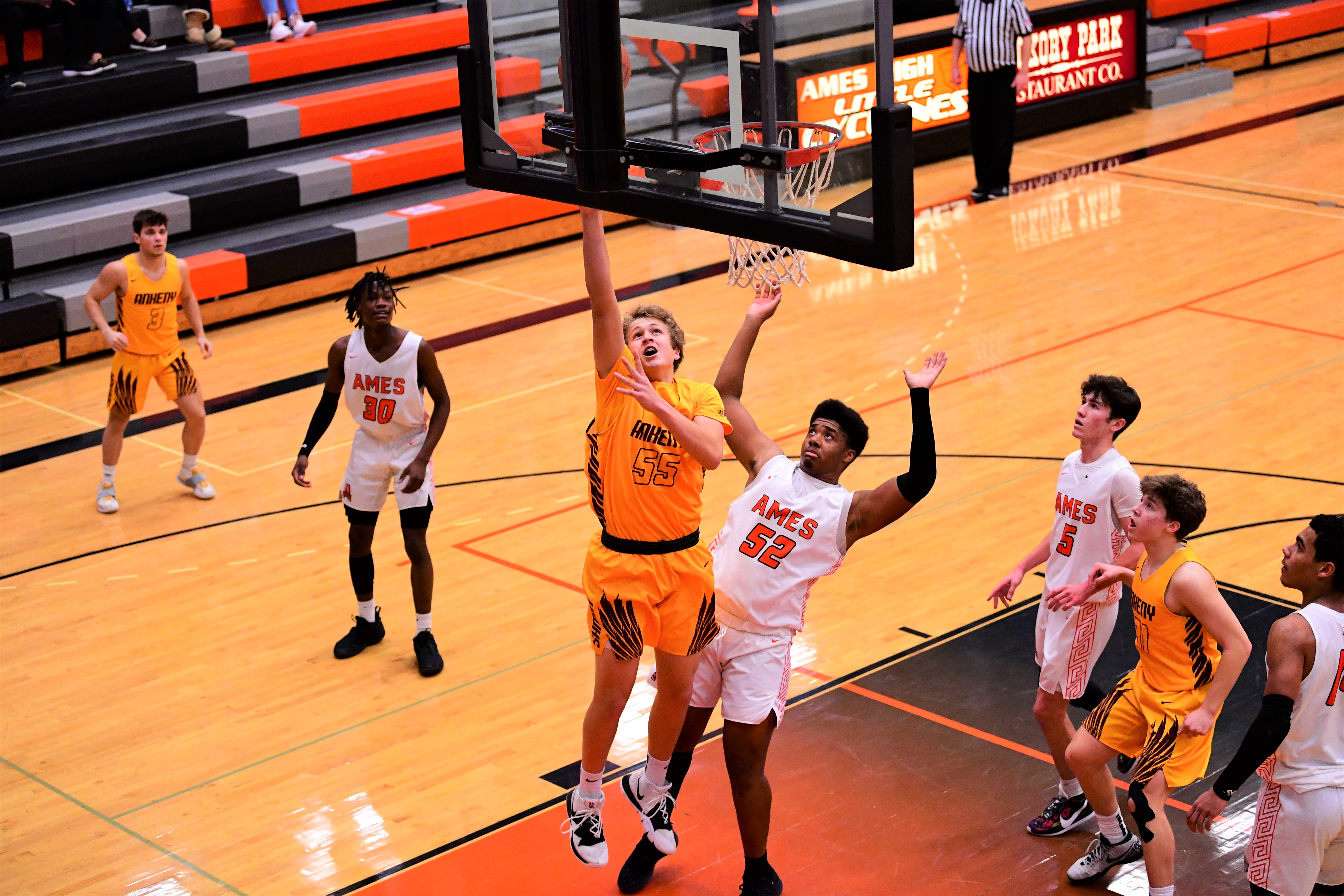 Ryan Crandall and Braden Simonsen each had nine points to lead Ankeny. JJ Kohl added eight.
"We didn't shoot well, and that hurt us," Carlson said. "We were 1-for-10 on 3-pointers, and that isn't going to get it done against a good team.
"Our defense has been solid all year. If we can find a way to score at the end of the year, I feel really good about our chances. It just kind of depends on how well we can stay together and try to build some momentum," he added.
Ames improved to 5-2 in the conference and 8-3 overall, while Ankeny's records dropped to 5-2 and 5-5. The two teams are tied for second place in the league, two games behind fourth-ranked Ankeny Centennial.
The Hawks will play a non-conference game at Dowling Catholic (5-5) on Tuesday before hosting Centennial (9-1) on Friday.