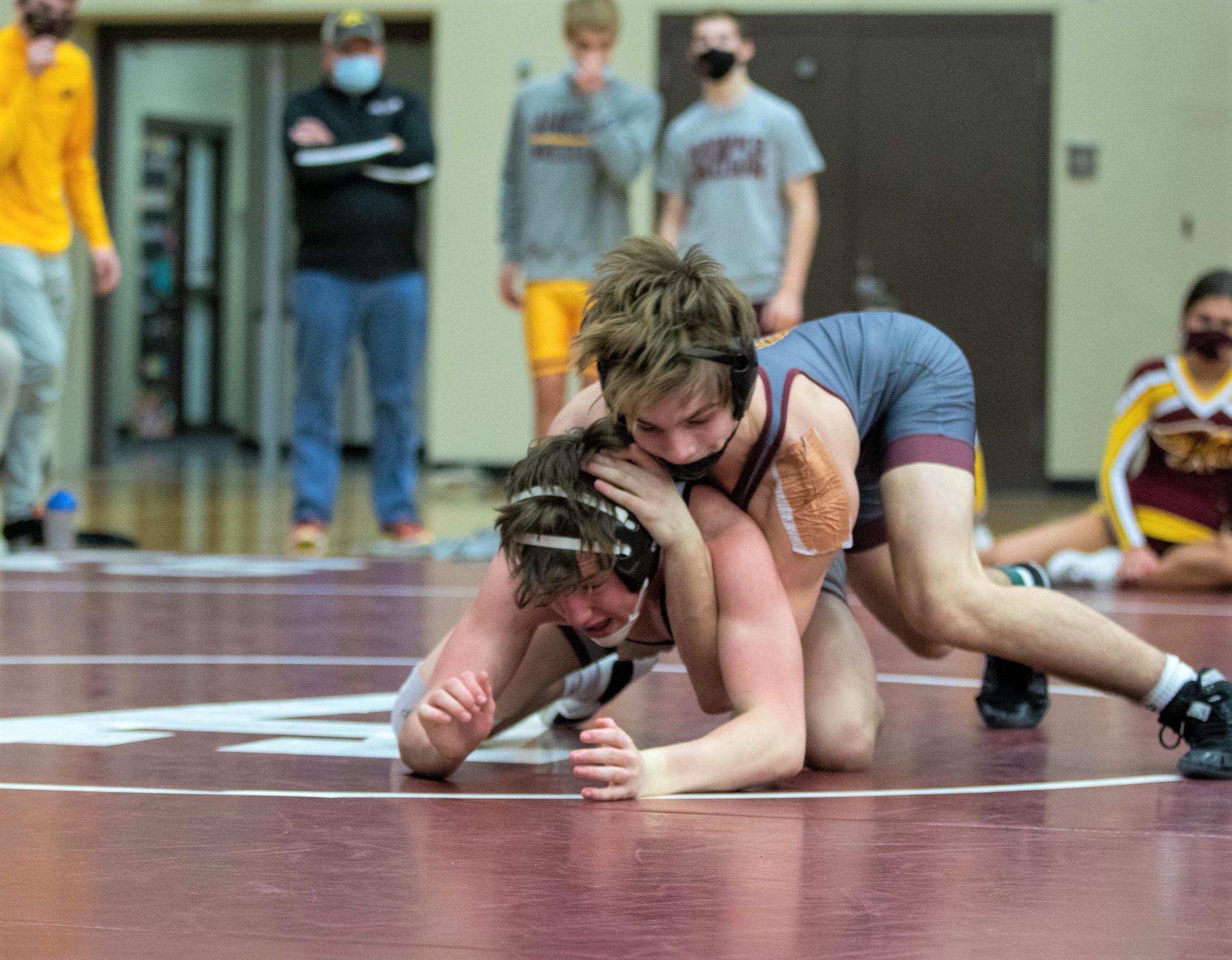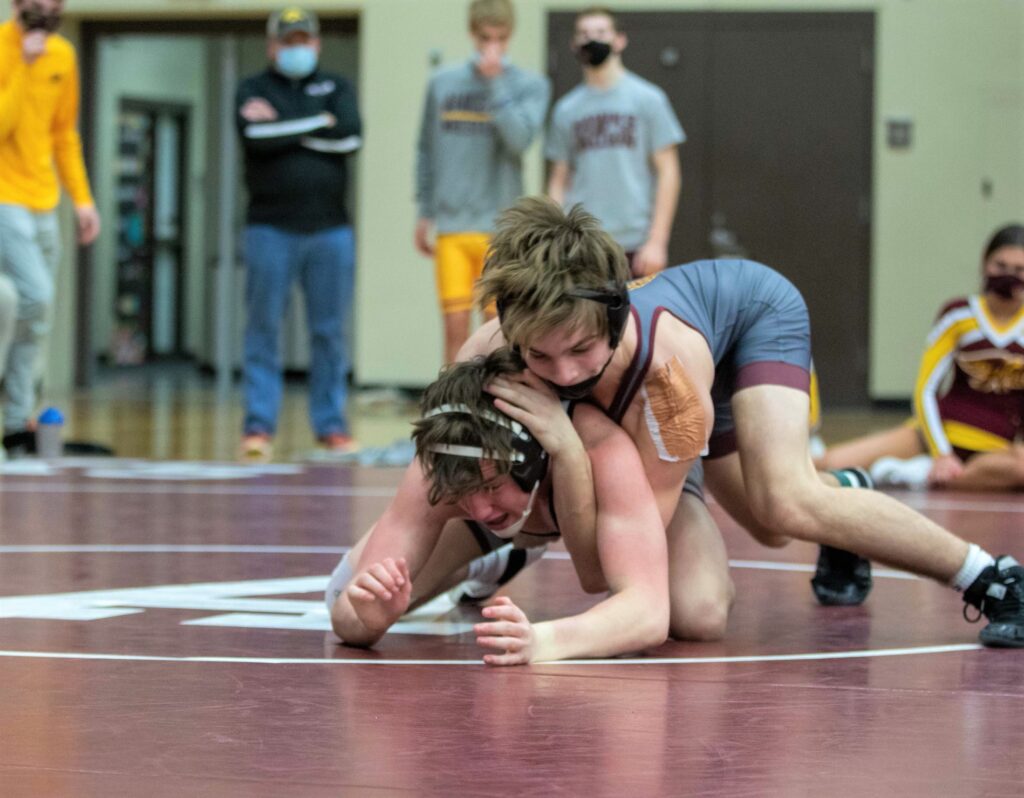 Jace Anderson picked a good time to make his return to the wrestling mat.
The Ankeny sophomore won all three of his matches on Saturday at the Dave Ewing Duals, including a 7-5 overtime victory against Independence's Tyler Trumblee to give the Hawks a 35-32 win in the championship round of the tournament.
"He hasn't been on the mat much (due to a shoulder injury)," Ankeny coach Jack Wignall said of Anderson. "To be honest, I really didn't have any plans to use him. But we talked a couple of times, and he was ready to go."
Anderson recorded a pair of falls in his first two matches at 138 pounds. He then bumped up to 145 to face Trumblee in the deciding match.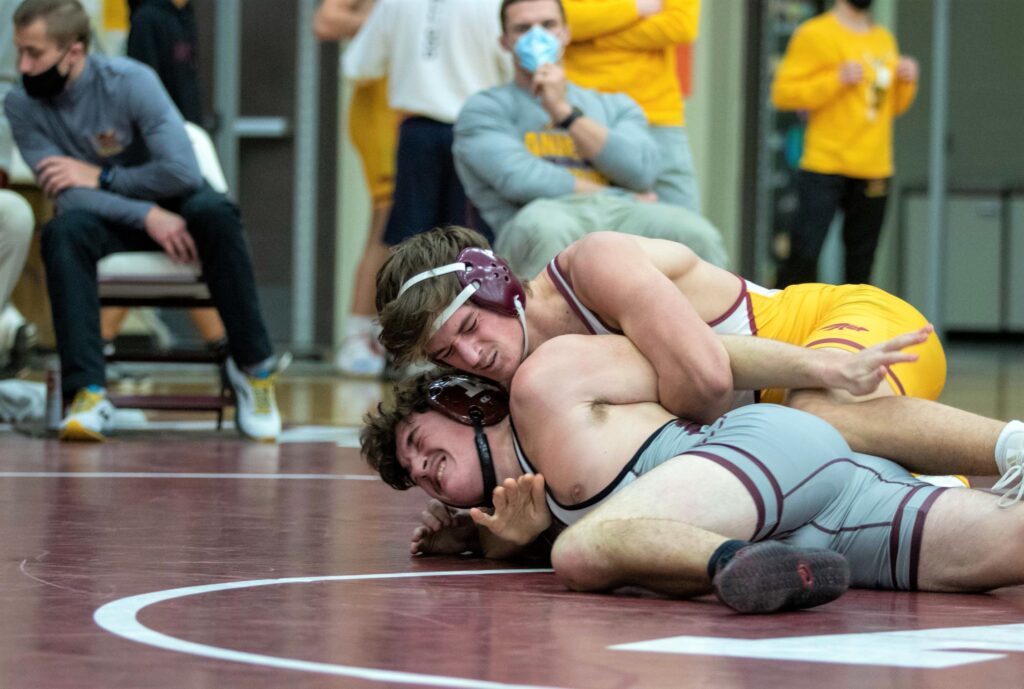 It marked the second straight year that the seventh-ranked Hawks defeated Independence, the No. 7 team in Class 2A, in the final. They posted a 40-34 win a year ago.
"We had a good day, considering we still had some guys out," said Wignall, whose team improved to 10-5 on the season. "We had some kids fill in and really step up and do what we needed to do, which sometimes is to take a hard loss. We were really happy with how our kids wrestled."
Ankeny opened the tournament with a 59-21 victory over Sioux City North. In the first match of the day, fifth-ranked Cael Cox dropped a 7-5 decision to No. 7 Nick Walters at 126.
"(Walters) will be in our district," Wignall said. "Cael didn't wrestle his best match. But other than that, he wrestled really well."
The Hawks followed with wins over Council Bluffs Lincoln (49-21), Bondurant-Farrar (42-39) and Spencer (60-12). Cox bumped up to 132 and pinned Gavin Lyman in 1 minute 37 seconds to clinch the victory over Bondurant-Farrar.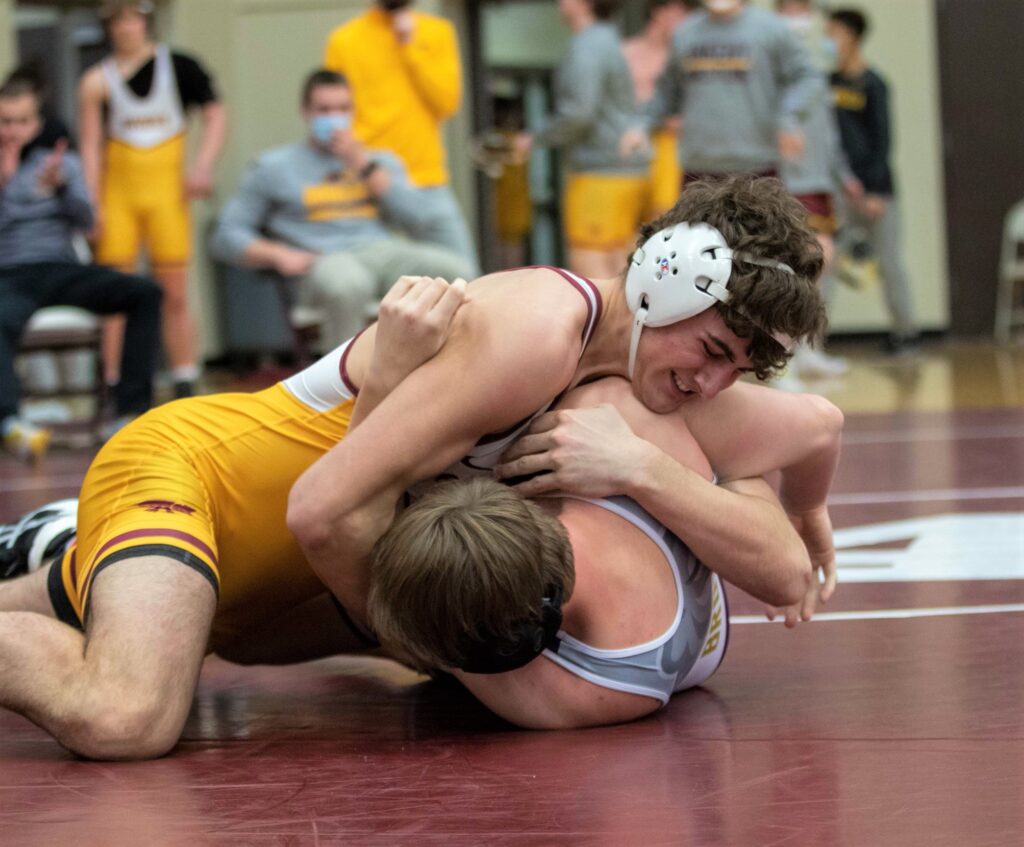 The dual meet against the Bluejays was closer than it should have been. Ankeny's Will Hinrichs got a fall over John Powers at 182, but was then disqualified due to a clerical error by Wignall.
"Hinrichs got a pin, but we ended up forfeiting that match because I didn't click 'yes' on a sheet (to confirm a two-pound weight allowance)," Wignall said. "It was totally my fault, and I'll own (the mistake). Hinrichs would have gone 5-0 otherwise. He had a phenomenal day."
Ankeny's No. 2 Caleb Rathjen at 152 and Cade Bennethum at 182/195 each went 5-0 on the day. Bennethum won all five of his matches by fall, two of them in under 35 seconds.
Nobody, though, had a faster pin than Rathjen. In his second match of the day, he quickly took Council Bluffs Lincoln's Matt Long to the mat and pinned him in just 7 seconds.
"I don't think you can get one much faster than that," Wignall said.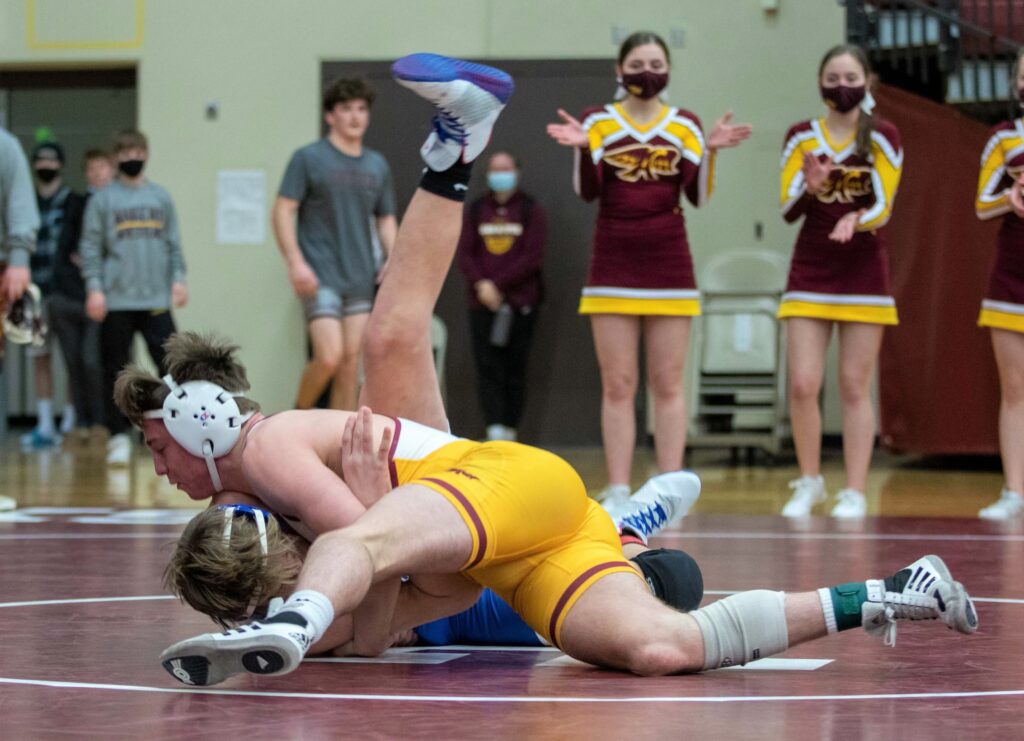 Rathjen had four falls and a technical fall.
"All of our kids–with the exception of (Rathjen)–got a good, quality match at some point during the day," Wignall said. "Caleb is a lot more focused than he was two or three weeks ago, and he's just a lot more skilled than the kids that he saw on Saturday."
Ankeny will compete in the CIML Central Conference Invitational on Friday at Fort Dodge. The six-team tournament replaces the larger CIML event that included all three of the conferences.
"We're looking forward to it," Wignall said. "It'll be a chance to get some good matches in without being the grind that the other tournament was."