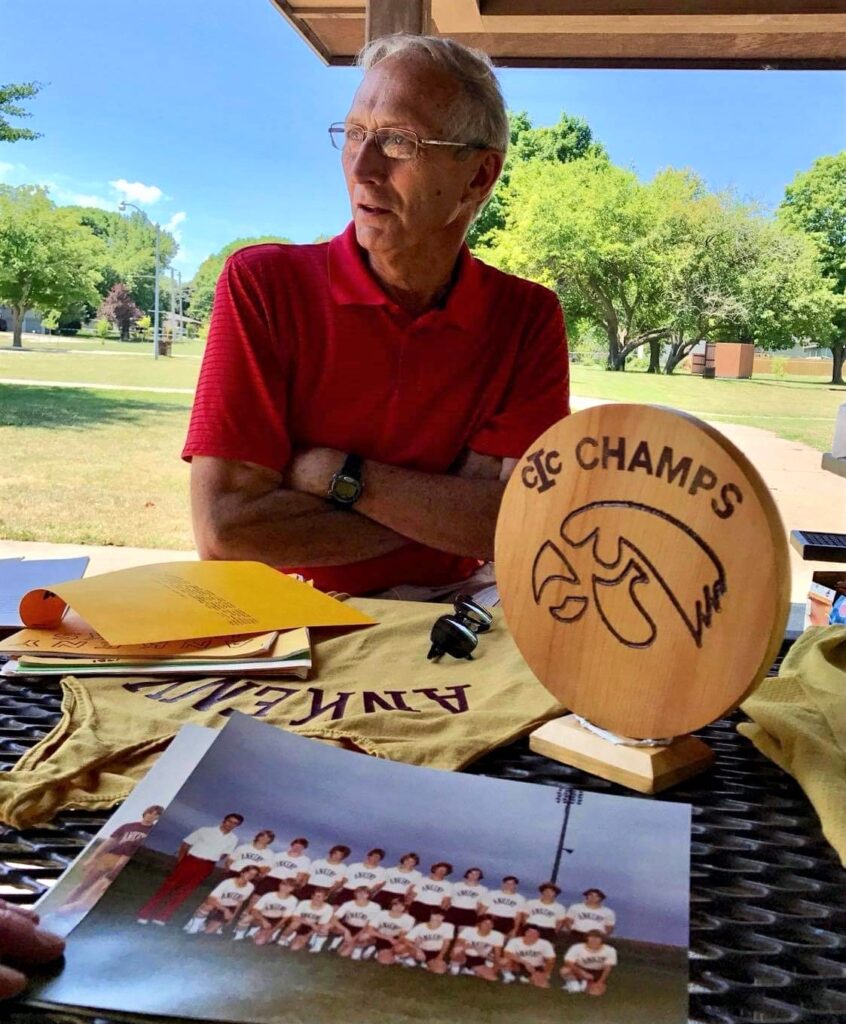 The loss of former Ankeny High School teacher, coach and administrator Scott Osborn has resonated throughout the entire community.
Osborn passed away on Saturday after a three-year battle with ALS. He was 72 years old.
"His passing is a tragic loss to all who knew him," said former Ankeny athletic director Fred Smith.
During a 39-year career in the Ankeny Community School District, Osborn was a math teacher, assistant principal, varsity boys' track and cross country coach, and principal. He retired in 2009 after leading Ankeny through its transition to a middle school system in 1995, earning Middle Level Principal of the Year from the School Administrators of Iowa in 1998.
Osborn simply excelled at whatever position he held.
"He was my favorite teacher," recalled Gail (Smallword) Acord. "But I got to know him very well as I was the boys' cross country and track manager during his time as coach. He was a mentor, father figure and friend. If I recall correctly, he used to wear the same pair of brown khaki pants to cross country meets for good luck. He truly cared about his students and team members."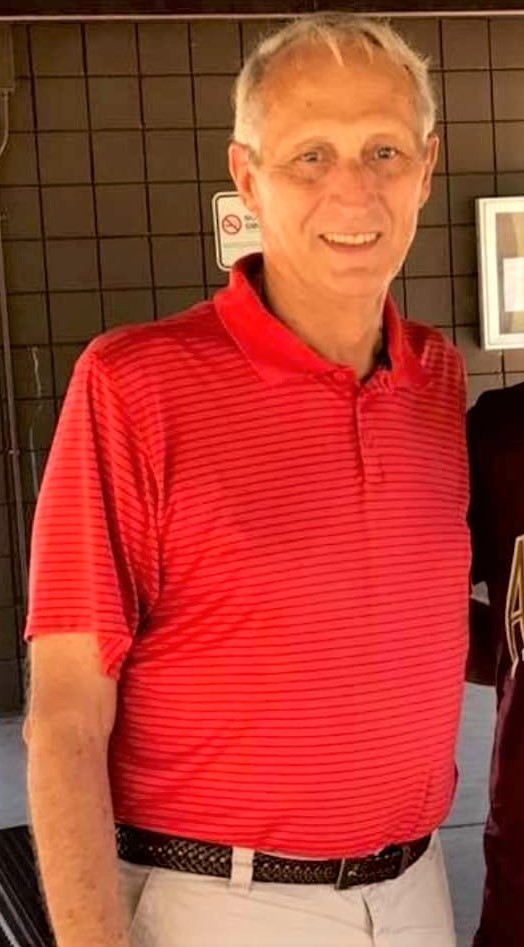 Osborn was a star athlete at Winterset High School who went on to earn a teaching degree from Northern Iowa. He and his wife, Kathy, then moved to Ankeny.
Osborn began his coaching career as an assistant under Smith, who was the boys' track coach at the time.
"One could not have been more fortunate than to have had a person of Scott's dedication and knowledge as an assistant," Smith said. "I will always remember hours spent together hashing over lineups for upcoming meets. He was a great strategist. I give him much credit for the successes we had in winning several championships during those days."
Osborn eventually took over the program, which continued to thrive under his direction. His track and cross country coaching career included 17 conference titles and one state championship.
"You could tell he really liked track from A to Z," said Chris Leonard, a standout distance runner. "He missed one day of practice in the fall of 1978 I think, and he was quite apologetic. He phoned in a workout to do on our own. He was so reliable.
"And the track handbooks that he put together at the time were amazing!" he added.
Osborn motivated and challenged young people to be their best both in and out of the classroom. Oftentimes, he relied on his sense of humor to make a point.
"I remember one cross country meet during our senior year (in 1981) where part of the race was run in a cemetery," said Mike Cleff. "The grass was quite uneven and not easy to run on. I complained about it before the race and–in coach Osborn's opinion–I complained too much, saying 'Mike, You're only dealing with bad grass. At least the people in the tombstones won't boo you.'"
Osborn established a standard of excellence that remains today, even at Ankeny Centennial High School–which opened after his retirement.
"I'm deeply appreciative of his part in building the great tradition of Ankeny track and field," said Andrew Kruzich, the Centennial girls' track coach. "Several of our girls got their starts in track because their dads ran for coach Osborn. We were lucky to have somebody as reliable and knowledgeable as him in the press box all of those years. He was a tireless volunteer, an avid fan, and a respected name for decades in our community and around the Drake Relays. If he saw me after a meet and told me our team competed hard, that was always extra special. I know what a high standard he set for himself and his teams, and I'm honored to try and continue that tradition of excellence."
Osborn volunteered at the Drake Relays for more than 30 years. A longtime referee, he was inducted into the Iowa Girls' High School Basketball Coaching Officials Hall of Fame in 1996.
Osborn later received the Iowa High School Athletic Association Administrators Award in 2006.
"His abilities as a teacher/coach turned out to be a natural as he ascended into administration, where he was also to be admired," Smith said. "Scott and I were always on the same page in regard to administering athletics with the proper perspective for young people in the middle school setting.
"On top of being an outstanding teacher/coach and administrator, Scott will always be remembered as a fun person to be around and a forever friend. Many of us old-timers will never forget the good times we had as teachers on the third floor of the old Neveln building!" Smith added.
The news of Osborn's death quickly spread on social media over the weekend.
"Scott Osborn was a great man," tweeted Matt Smith. "Prayers for the family."
CIML Scores also paid tribute to Osborn on Twitter.
"Sad sad news. Our sympathy to the family. What a great man and advocate for kids and the sport of track and field. Scott was our 'go to' for setting up ACHS and AHS home track meets. He was so respected in the metro area for his knowledge and expertise. RIP Scott!"
A visitation will be held from 4-7 p.m. on Thursday at the Ankeny Methodist Christian Life Center. A Celebration of Life Service will be held at 10:30 a.m. on Friday at the Life Center, with a livestream of the service available on Scott's Obituary/Tribute Wall at www.caldwellparrish.com. Please follow CDC guidelines; masks are required. Scott will be interred in Winterset at a private burial ceremony. In lieu of flowers, the family is accepting memorial contributions, which will be distributed to causes important to Scott.