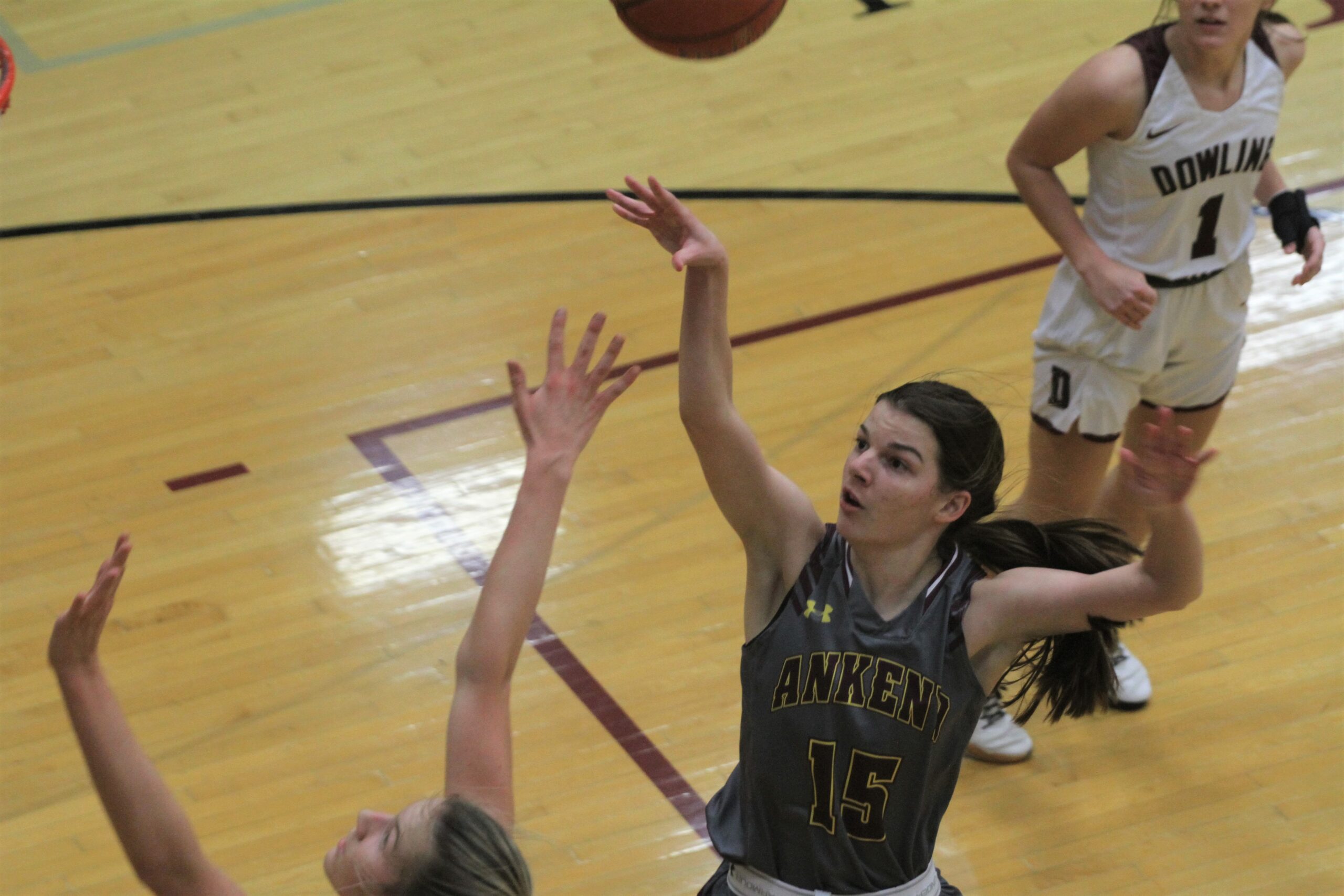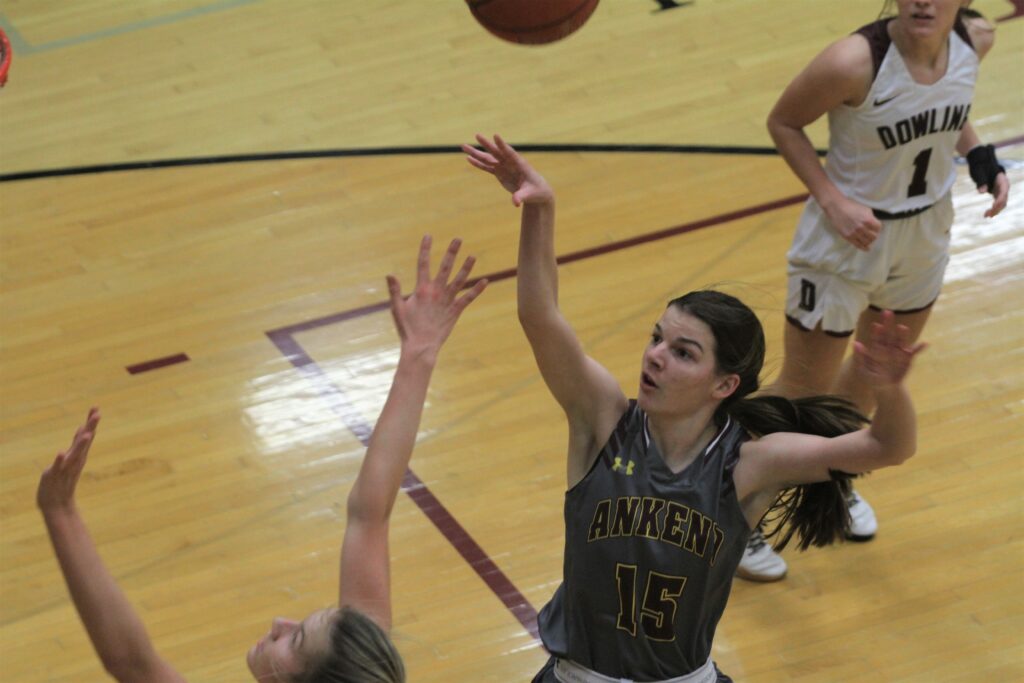 A four-game stretch over the next six days–all of them against ranked opponents–will severely challenge the Ankeny girls' basketball team.
There won't be much time for the 13th-ranked Hawkettes to celebrate a huge win–or to hang their heads following a tough loss.
That's why Ankeny coach Dru McAnelly said his team would quickly move on from Thursday's 69-50 loss at No. 9 Dowling Catholic. The non-conference game was pushed back from Tuesday due to Monday's record snowstorm, creating a logjam in the schedule.
"You want to get these games in, and obviously every day the season is getting shorter," McAnelly said. "It is what it is. Neither team really wanted to play on Saturday again. So hey, we get Ankeny Centennial again in 24 hours. We don't have a choice. We just have to flush this one and bring it (Friday)."
Ankeny (7-3) got off to a decent start in Thursday's game. The Hawkettes took a 10-9 lead when freshman Karsen Jacks converted a steal into a layup midway through the first quarter.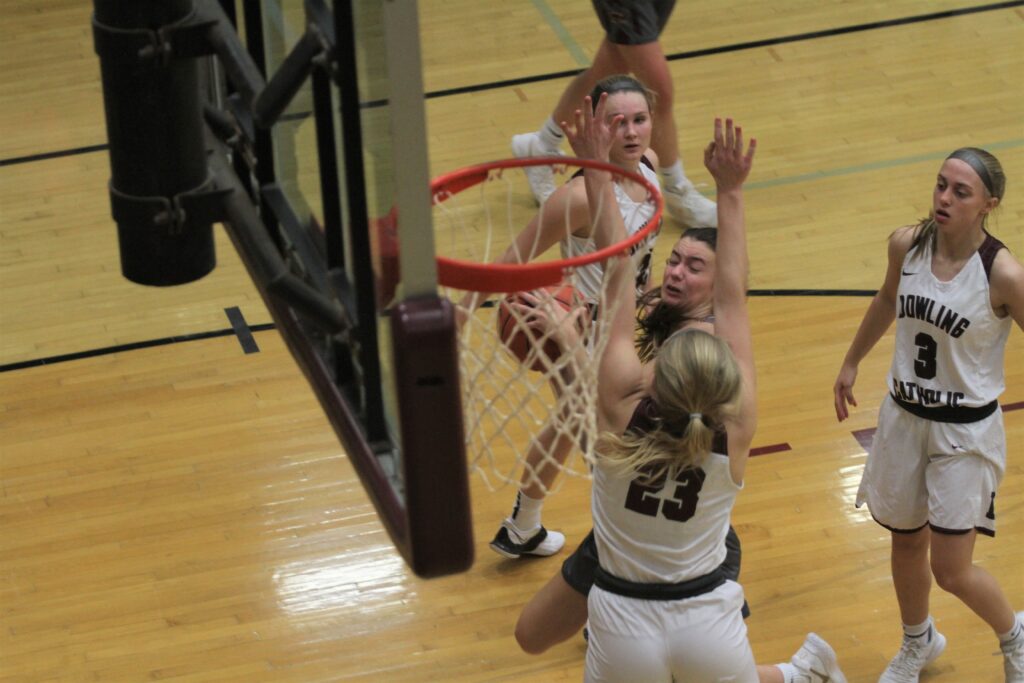 However, Dowling (8-3) answered with an 8-0 run to take the lead for good. Emma Gipple had a pair of rebound baskets for the Maroons, who dominated the boards throughout the game.
Maddie Wishman then followed with back-to-back 3-point goals as Dowling extended its lead to 23-15 after the opening period.
"We just didn't guard the basketball tonight, and we've been a pretty good defensive team this year. Actually, a good defensive team," McAnelly said. "And then not getting rebounds and 50/50 balls. But the credit goes to Dowling–they probably played one of their better games all year. Their girls hit some shots, but part of that was that we didn't bring it defensively tonight. And then that affects your energy on offense, too."
The Maroons had six 3-pointers in the first half while building a 44-32 advantage. They finished with nine for the game, five of them by Wishman.
Dowling's Lexi Boles scored 16 points. She made three consecutive baskets early in the third quarter to increase the Maroons' lead to 52-36.
Reserve guard Rachael Christmann led Ankeny with a career-high 13 points. She had a trio of 3-pointers, two of them in the second quarter.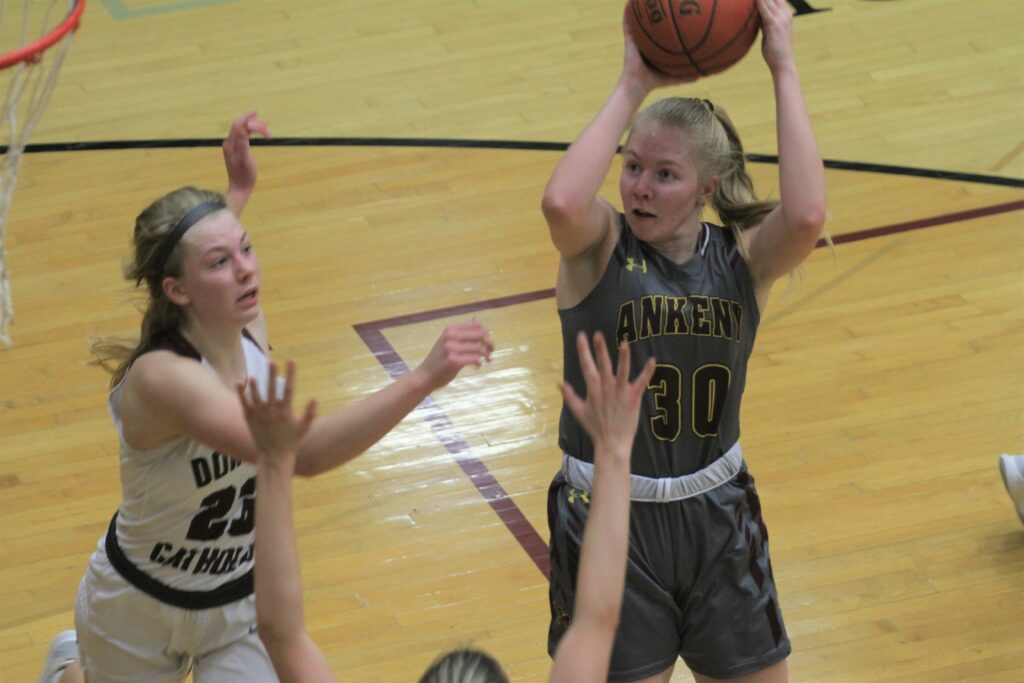 "She played really well," McAnelly said. "Rachael's capable of doing that. We've seen flashes of that, but she was really consistent tonight. Hopefully, she can build on that and we can use that in this tough stretch of games."
Jenna Pitz had 10 points for the Hawkettes, while Ellie Maschoff chipped in eight. Calyssa Wright added seven–all of them in the first quarter.
Ankeny will host No. 5 Centennial (9-1) on Friday in a battle for the CIML Iowa Conference lead. The Hawkettes can move into a tie for first place with a victory.
"I told the girls, 'The only way we can get through this is to stay together,'" said McAnelly, whose team will play at No. 10 Valley on Monday before traveling to No. 11 Des Moines Roosevelt on Tuesday.