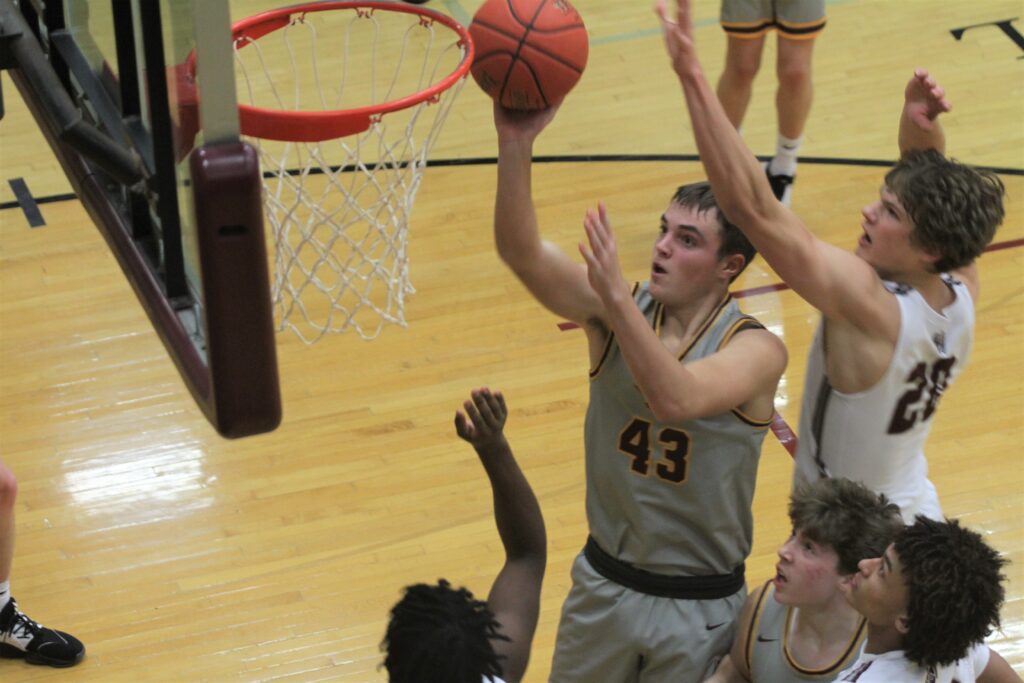 The Ankeny boys' basketball team won't be lacking confidence heading into Friday's showdown against fourth-ranked Ankeny Centennial.
The Hawks are coming off an impressive 61-46 victory at Dowling Catholic in a non-conference game on Thursday. They raised their record to 6-5 on the season, while the Maroons dropped to 5-6.
"When a young team gets confident, they can be kind of scary. That's kind of what happened," said Ankeny coach Brandt Carlson. "We just had great contributions from a lot of guys, and it's fun to win on the road."
Ankeny had not played since losing at Ames, 55-34, on Saturday. The game at Dowling was pushed back from Tuesday due to bad weather.
"We were just focusing on doing our job all week," said freshman guard Carson Johnson. "Just getting ready for Centennial (on Friday)."
Johnson scored seven of his 13 points in the first quarter. His bank shot gave the Hawks an early 12-10 lead.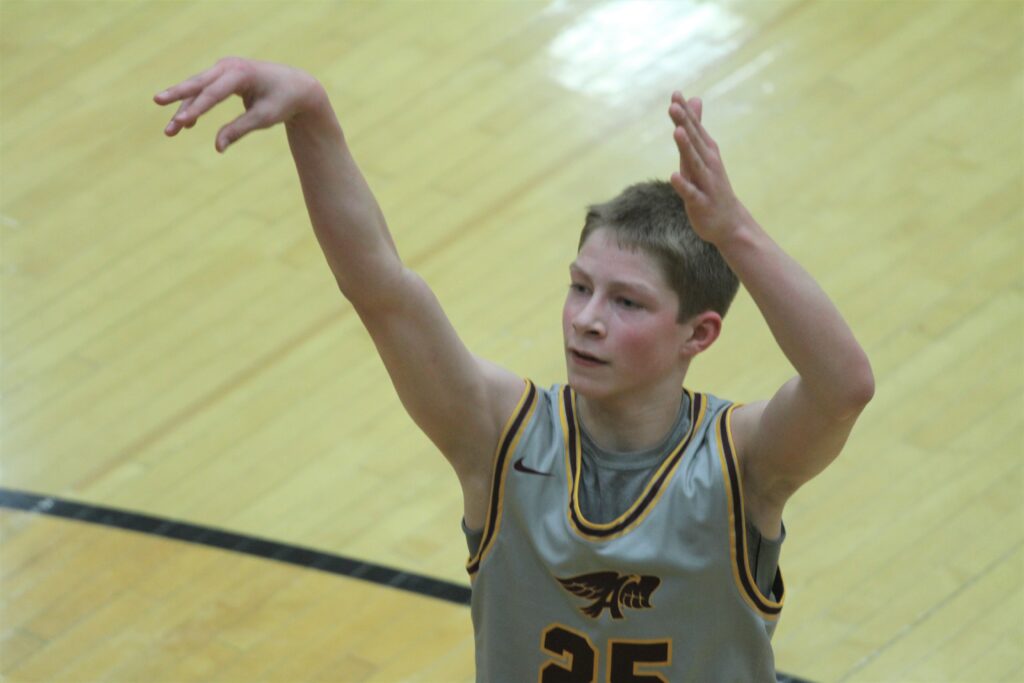 "We were just trying to move the ball and get some open 3-pointers," Johnson said. "And I was trying to be aggressive tonight."
Dowling scored the first five points of the second quarter and took an 18-16 lead on a 3-pointer by Jack Groeteke, but Ankeny then responded with a 15-2 run to take control of the game. Ryan Crandall had a pair of 3-pointers in the run, and Karson Wehde added another trey.
"We just made some adjustments with how we're using our bigs, and it worked," Carlson said. "Our guards took care of the ball and hit some perimeter shots, and that made them extend their defense a little bit."
The Maroons closed the gap to 32-28 early in the third quarter before Ankeny pulled away. Johnson ignited a 15-4 run with a floater in the lane.
Crandall later scored seven of his 15 points in the final period to keep the Hawks comfortably ahead.
"Crandall's getting in shape, and it's been kind of fun (to see his progress)," Carlson said. "And our bigs have played really well all year. They've been consistent, and they're starting to get a rhythm."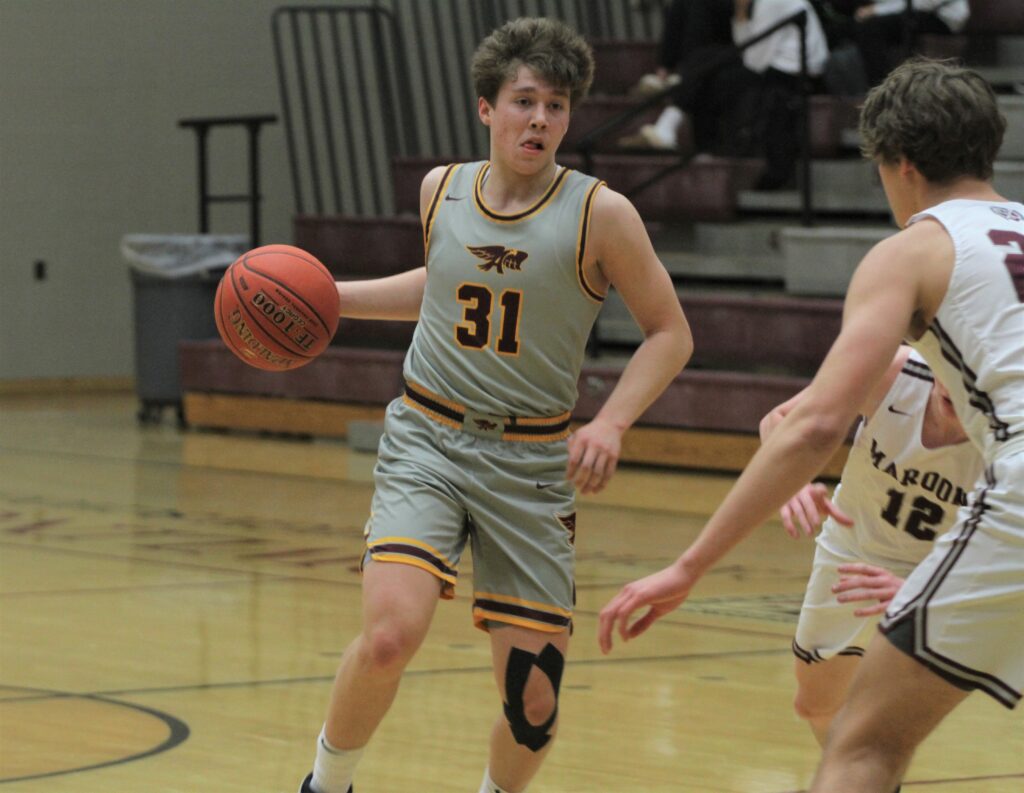 Ryan Riggs led Dowling with 16 points, but the 6-foot-8 senior was held to just three rebounds. As a team, the Maroons grabbed only 14 boards.
Simon Daniel had 12 points in the loss. Mikey Chase added 11, going 3-for-3 from behind the arc.
The Maroons were without leading scorer Matthew Riedl, who was averaging 12.9 points and 5.3 rebounds per game.
"They were missing their best guard, and I think that hurt them," Carlson said. "But it's always nice to win–it makes you feel better. We hit some shots early and I thought that gave us some confidence and some momentum."
The Hawks will try to carry that momentum over to Friday's game, when CIML Iowa Conference leader Centennial (9-1) visits the Ankeny gym. The Jaguars, who posted a 71-56 victory over Ankeny on Jan. 5, can clinch at least a share of the league title with a win.
"We'll be ready," Johnson said.