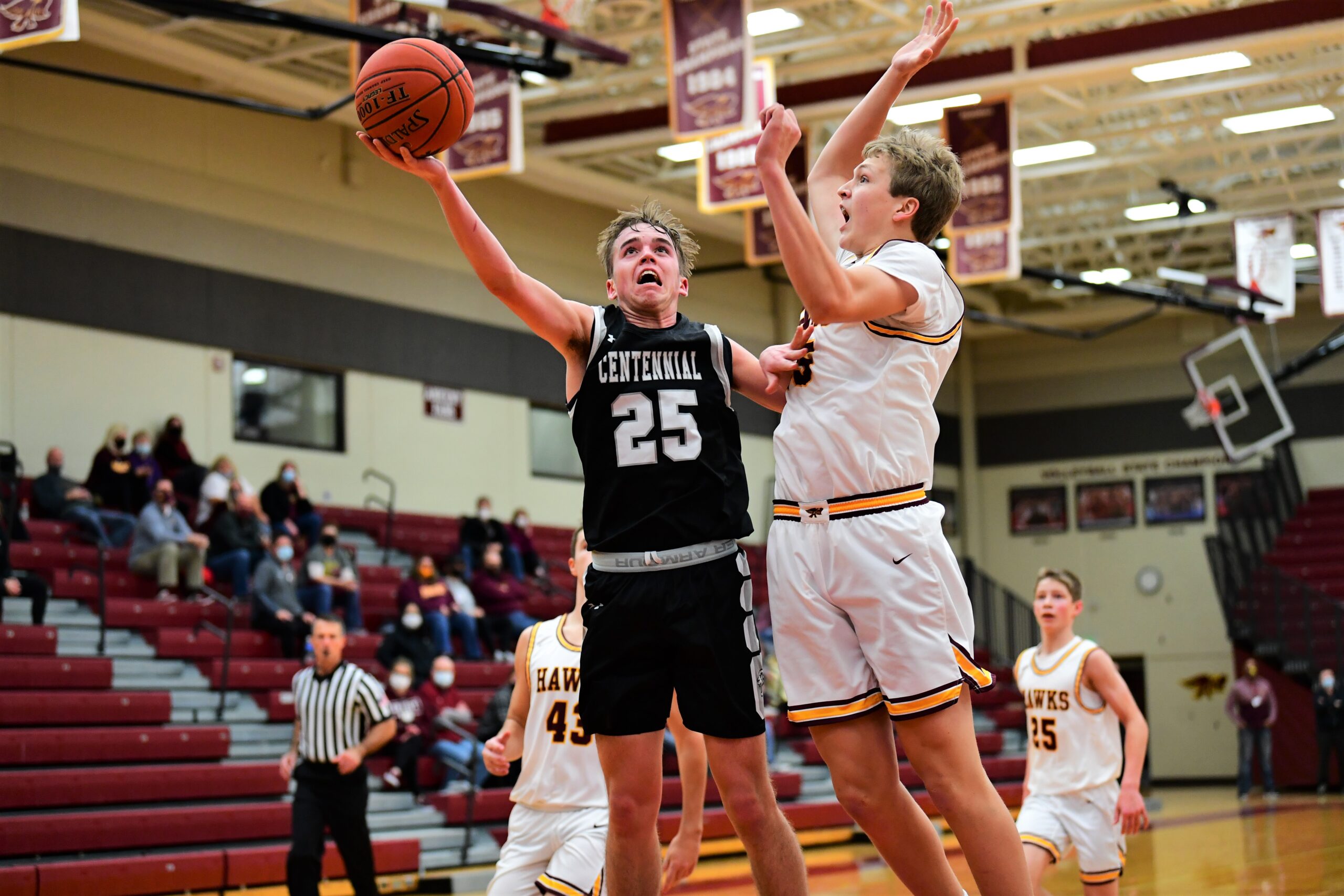 Senior guard Brock Jensen has helped the fourth-ranked Ankeny Centennial boys' basketball team to a 10-1 record. He scored 10 points on Friday as the Jaguars posted a 70-59 victory at Ankeny to clinch at least a share of the CIML Iowa Conference title.
Jensen is averaging 8.5 points and 4.7 rebounds per game. He had a career-high 13 points in the Jaguars' 71-56 win over Ankeny on Jan. 5.
Here is some inside info on Jensen:
Congratulations on Friday's win over Ankeny. What do you think was the key to the victory?
Our execution and defensive identity in the fourth quarter was the key. We came out the second half knowing they would bring a fight, and we executed our game plan down the stretch and played good team defense–especially cleaning up the glass.
Were you surprised by how much Ankeny has improved since your first meeting earlier in January?
I wasn't surprised Ankeny improved. They have good size with very good, young athletes, and they were a much improved team this time around.
What has been the highlight of your season?
Defeating Ames after being down by 15 points really showed us how good our team could be. We played so well together, and that game gave everyone on the team confidence that we can beat anyone on our schedule.
You've played a key role this season after playing in just six games a year ago. Did you ever get frustrated last season, or did you know you'd just have to wait your turn to play?
I was frustrated when I broke my wrist early last year, which made me miss the first 12 games of the season, but I fought through that adversity and kept working hard to put myself in a position to have a successful senior season.
Your team had to replace three starters–including two all-staters–from last year's squad. Did you expect this team to be as successful as it has been?
I always had confidence this team could be really good. We put in a lot of work during the offseason, play well together and we have some different offensive threats that we didn't have a year ago.
Your team's only loss came at No. 5 Valley, 83-76, on Jan. 9. Do you think the loss may have been good for this team–to show you what your weaknesses are?
It was a good learning experience for us. We looked at the game closely to see what we could correct and get better at, and we've been successful ever since.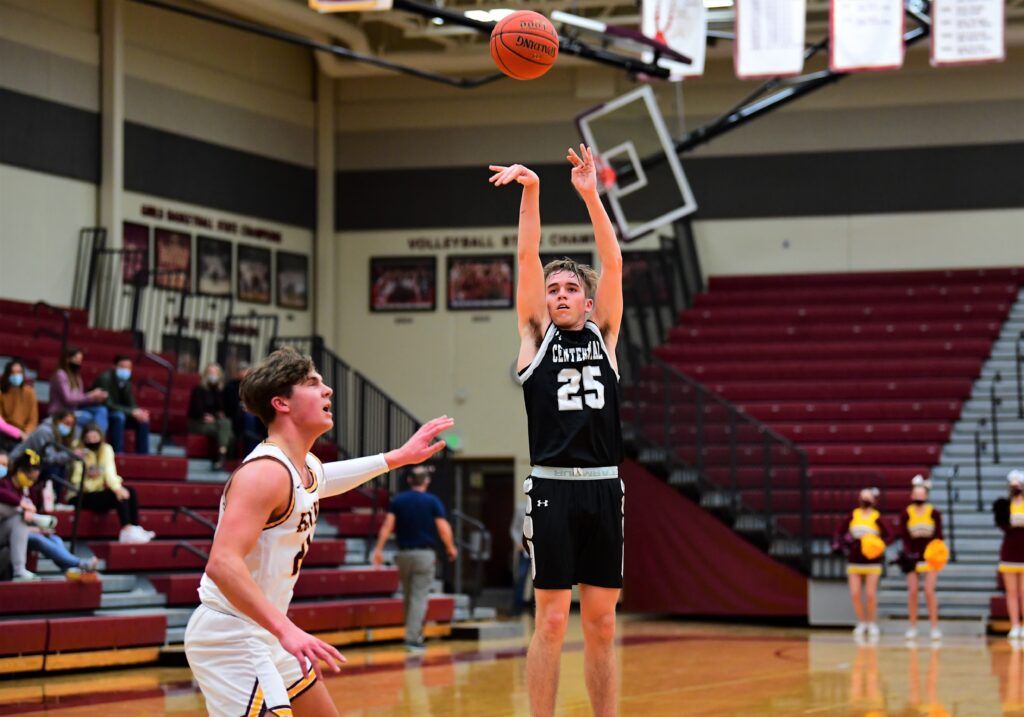 You are shooting over 40 percent from 3-point range (13-of-32). Do you have a favorite spot to shoot from behind the arc?
No favorite spot, but when I get an open look, I always have confidence that every shot is going in.
Your team will host a showdown on Tuesday against No. 2 Waukee, which likely has four Division I players in its lineup. What will your team need to do to have a chance at knocking the Warriors off?
We will have to get it done on the defensive end of the floor. We will need to take it to them from the start, play good team defense, take care of the basketball and most importantly rebound.
The Class 4A postseason assignments were announced on Friday. What do you think of your substate bracket?
It is a very competitive substate. All of the teams in our substate are really good teams so we will just have to take it one game at a time with the ultimate goal of making it to the Well.
Your team will be at home again on Friday against Ames–an opponent that you could see as well in substate play. Do you think it will be important to beat the Little Cyclones again in case you meet them for the third time in the postseason–just to have that mental edge over them?
I think it's important for us to play well to continue to build our confidence in case we have to face them again in the postseason. We just need to focus one game at a time and finish off the year with momentum heading into the postseason.
Plans for next year?
I plan to play college basketball next year. I've talked with my top six schools which are Simpson, Morningside, Midland, Grand View, Coe and Central, and I plan to make a decision by the end of the season.