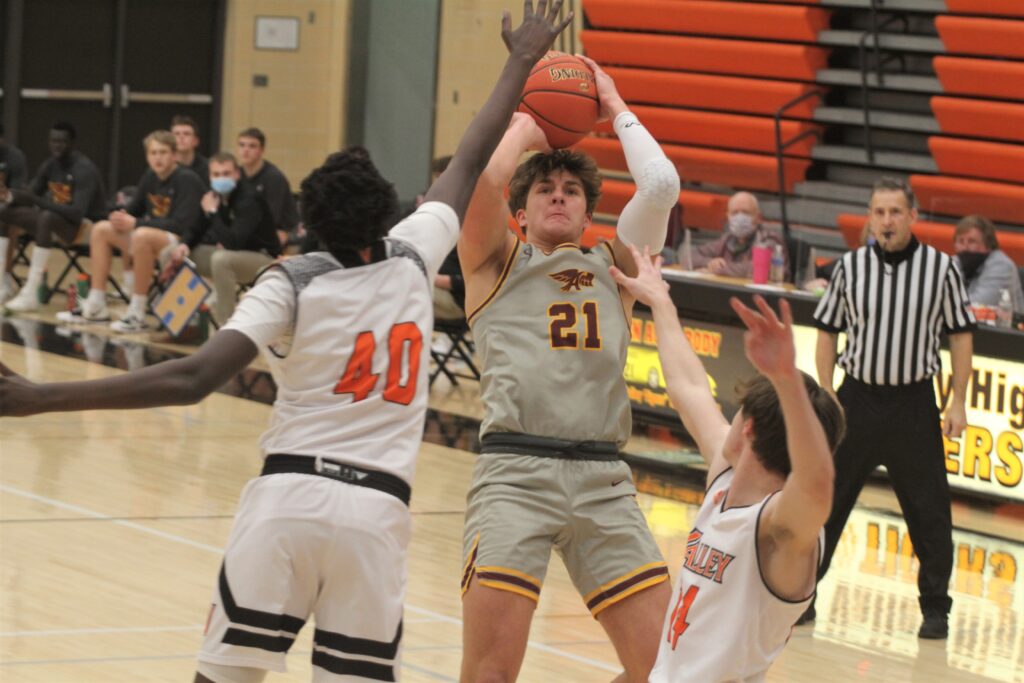 The Ankeny boys' basketball team went on some mini-runs during Monday's game at Valley.
It wasn't enough to offset the fifth-ranked Tigers' longer runs.
Valley used an 11-0 spurt in the first half to take a 17-7 lead, then later went on a 17-2 run in the second half to pull away for a 66-44 victory in a CIML non-conference game.
"We didn't finish very well," said Ankeny coach Brandt Carlson, whose team trailed by just 40-34 late in the third quarter. "It was a combination of their physicality and our lack of consistency on offense to keep us in the game."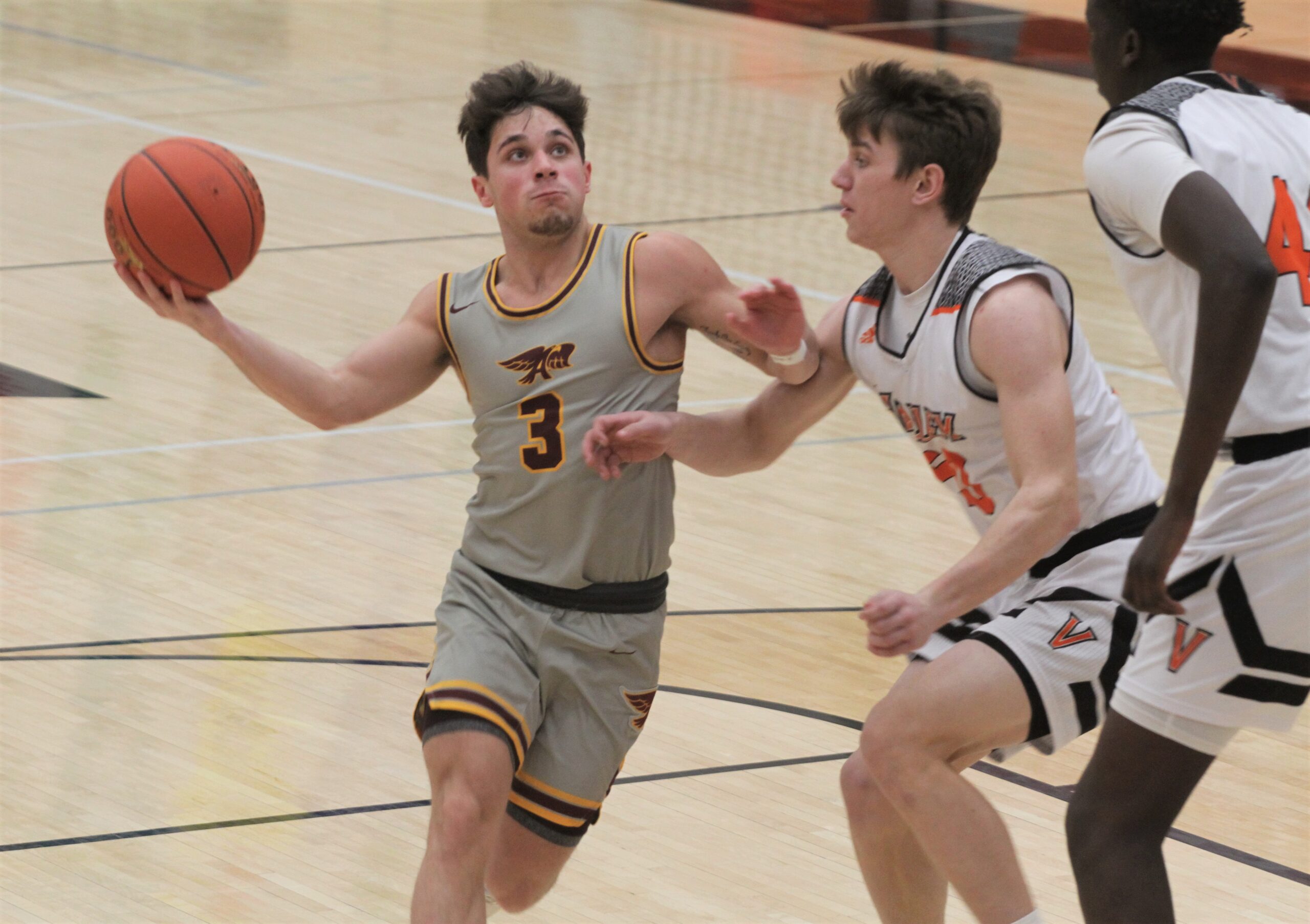 Ty Walker scored 20 points to lead Valley, including a trio of 3-point goals. Truman Morse added 19–well above his average of 7.2 points per game–and also dished out nine assists.
The Tigers (9-3), who bounced back from an 81-53 loss to No. 2 Waukee on Friday, also got 14 points and seven rebounds from Eli Raridon.
"Our guys tried their best, but Valley's a good team," Carlson said. "They've got some studs physically."
Ryan Crandall had a double-double with 17 points and 12 rebounds to lead Ankeny (6-7). Carson Johnson added 14 points.
Johnson, a freshman point guard, had four 3-pointers.
"He's playing with more confidence all the time," Carlson said of Johnson. "As he grows up, he's going to be a really fun guy to watch. So will a lot of our guys."
Johnson had back-to-back 3-pointers in the first quarter to give Ankeny a 7-6 lead. Walker and Morse then combined for the next 11 points as Valley took the lead for good.
The Tigers held a 31-21 advantage at halftime, despite going just 1-for-7 at the free-throw line. Walker and Morse each had 10 points in the first half.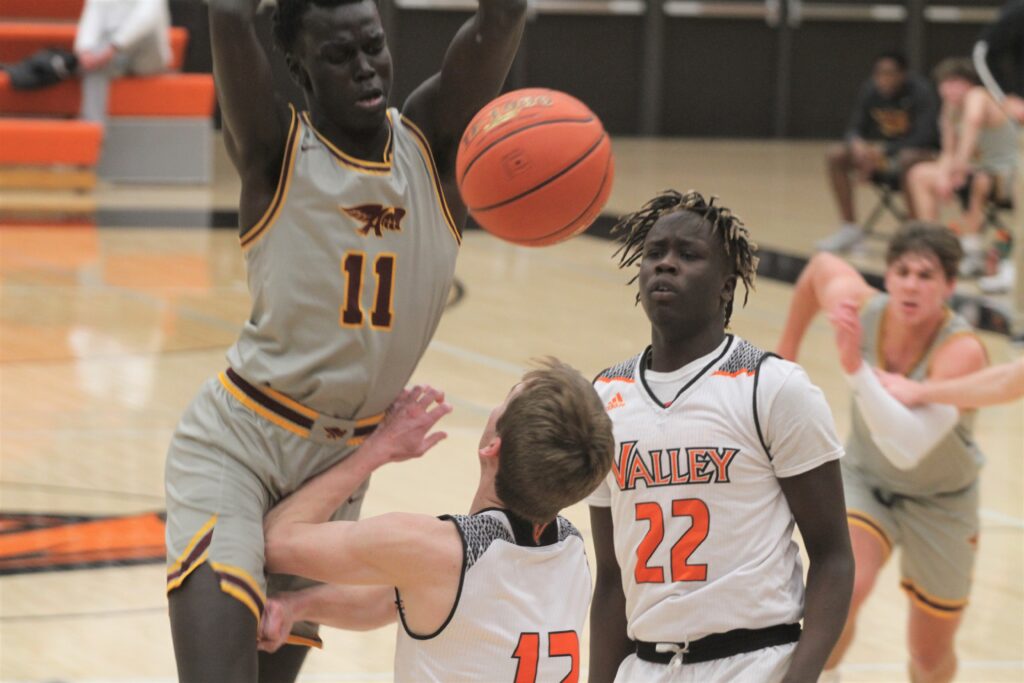 The Hawks started out strong in the second half. Johnson made his fourth 3-pointer, then connected on a lefty runner to pull Ankeny within 34-28.
A basket by Crandall later cut Valley's lead to 37-32, but that was as close as the Hawks could get. The Tigers took advantage of numerous Ankeny turnovers to build a 25-point lead late in the game.
"That's been our thing all year," Carlson said. "If we can get a shot every possession, we feel pretty good. I think our guys battled at times, and we learned a lot. We've just got to put it behind us and keep working."
The Hawks will play another non-conference game at Des Moines Roosevelt (3-6) on Tuesday.