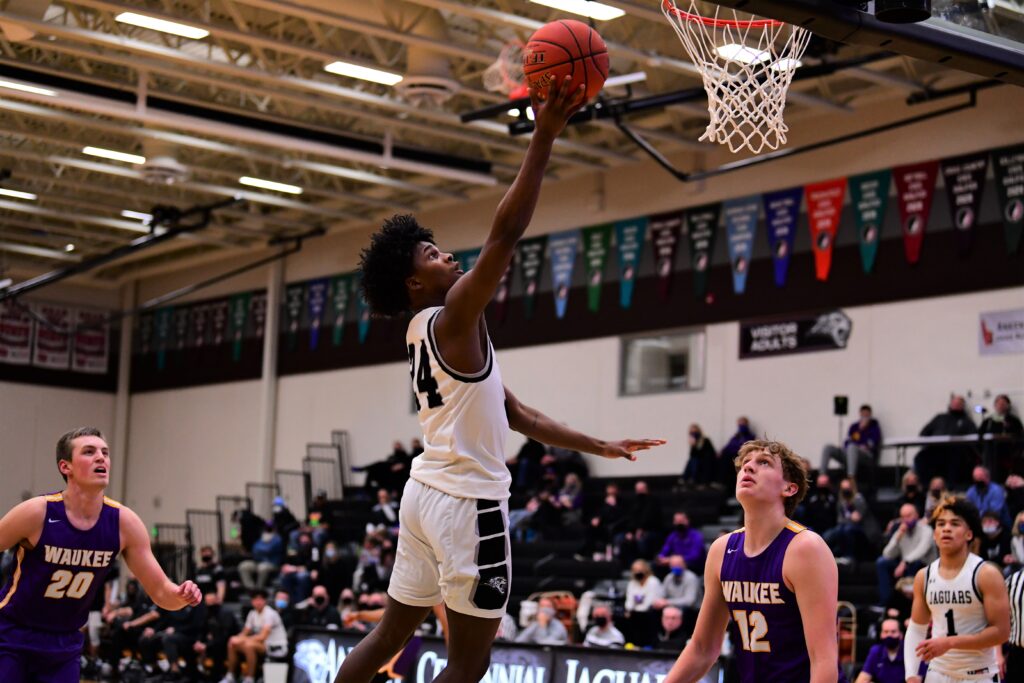 The Ankeny Centennial boys' basketball team isn't accustomed to losing on its home court.
It took a special squad to end the Jaguars' 20-game home winning streak.
Second-ranked Waukee built a 35-24 halftime lead and went on to post a 69-56 victory over No. 4 Centennial in a non-conference game on Tuesday. The Warriors were also the last team to win at Centennial, 59-36, in 2019.
"We were inconsistent," said Centennial coach Bob Fontana. "We had our moments, but when you play a team like that there's not a lot of margin for error. We made too many errors at crucial times."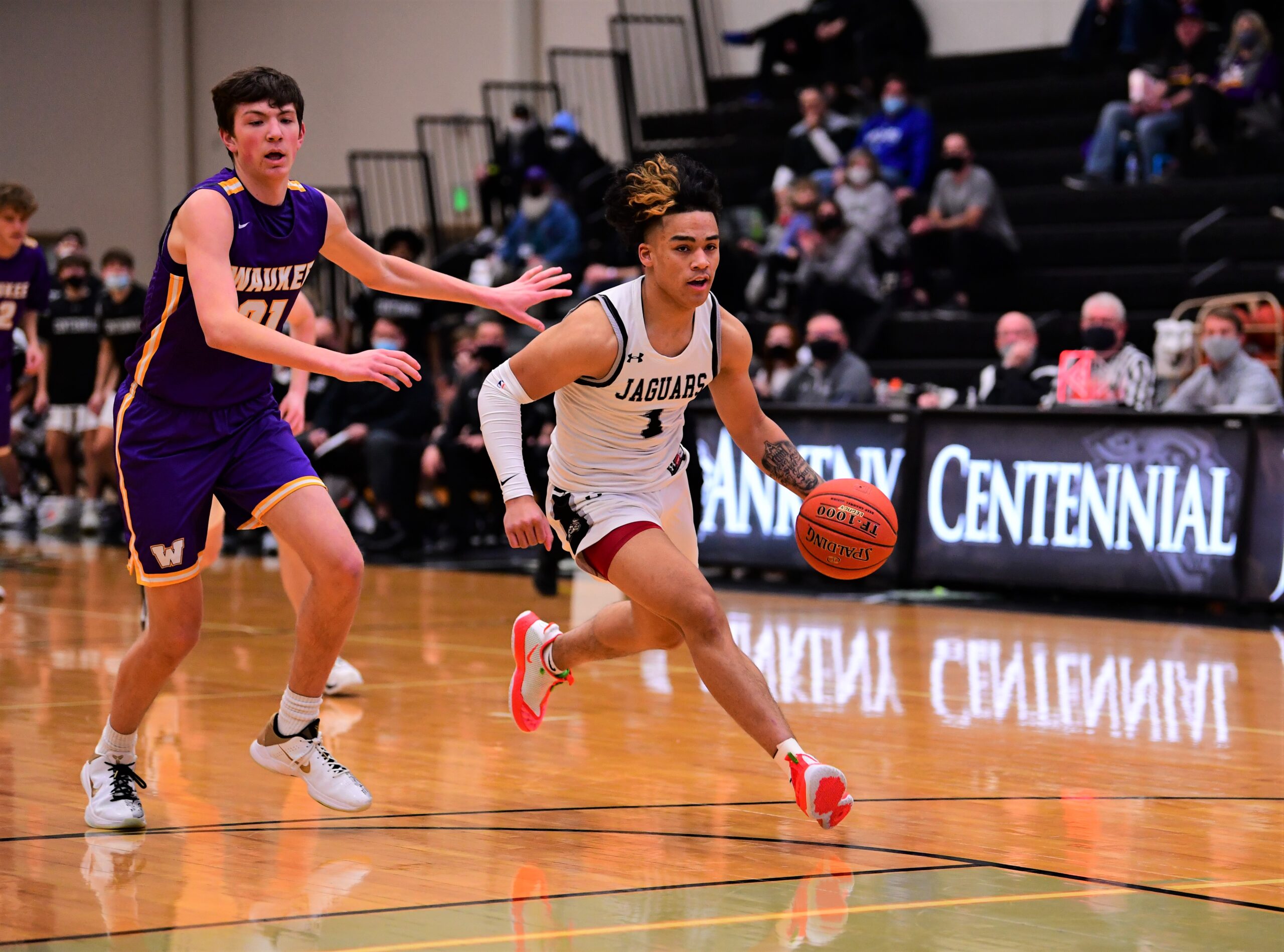 The game was a rematch of last year's Class 4A semifinals, which was won by Waukee, 68-62. The Warriors took control of that game with a 15-0 run in the second quarter.
On Tuesday, Waukee scored the first eight points of the second quarter to extend its margin to 27-14. Payton Sandfort started the run with a 3-point goal, then Omaha Biliew followed with a pair of dunks–one of which resulted in a 3-point play.
"I think we could have performed better," said Centennial guard Chris Louis. "They're a good team, but I think we beat ourselves."
A 3-pointer by Jaron Crews and a basket by Louis pulled Centennial to within 27-19, but that was as close as the Jaguars could get. Waukee later led by as many as 17 points.
"This can be a good measuring stick for us," Fontana said. "It showed us what we can do well against a good team and what we can't do well."
Crews, Louis and Caden Kelling each had 10 points to lead Centennial (10-2). Jackson Snyder chipped in nine points, while Lio Aguirre and Brock Jensen each added seven.
Colin McAleer grabbed seven rebounds, but it wasn't enough to prevent Waukee from dominating the boards by a 41-18 margin.
"We gave them too many second chances on the offensive boards," Fontana said. "I thought that was the whole difference in the first half."
Waukee (9-1) got huge games from its big three of Sandfort, Biliew and Tucker DeVries. The trio combined for 52 points and 29 rebounds.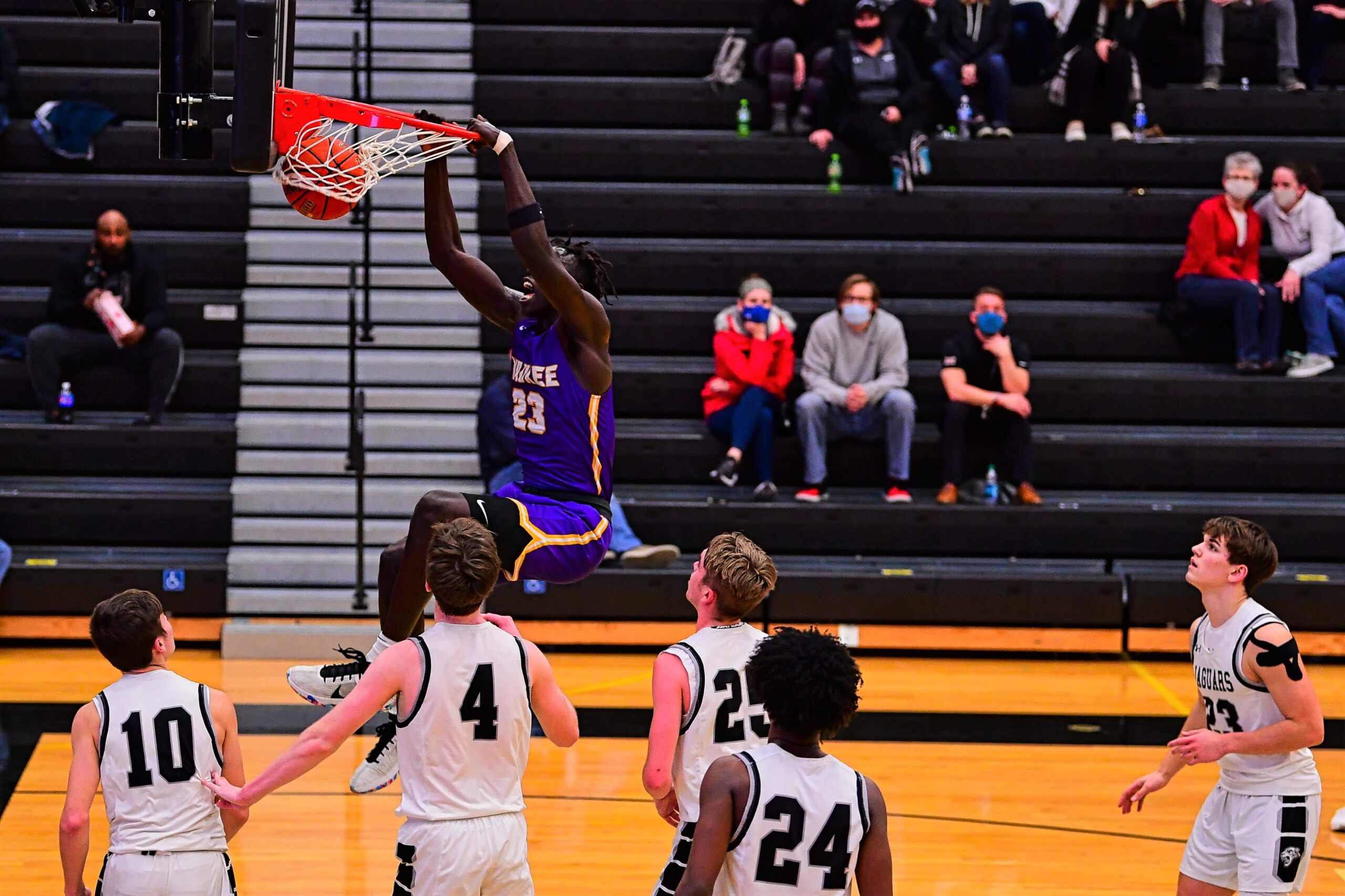 Sandfort turned his ankle while hitting a jumper to open the game, left the court briefly and then returned to action. The Iowa recruit finished with 22 points, 13 boards and six assists.
DeVries, a Drake recruit, had 19 points, eight rebounds and six assists. Biliew added 11 points, eight boards and four blocks.
"There were a handful of times we scored but we couldn't get a stop," Fontana said. "But our guys kept competing, so I was proud of them."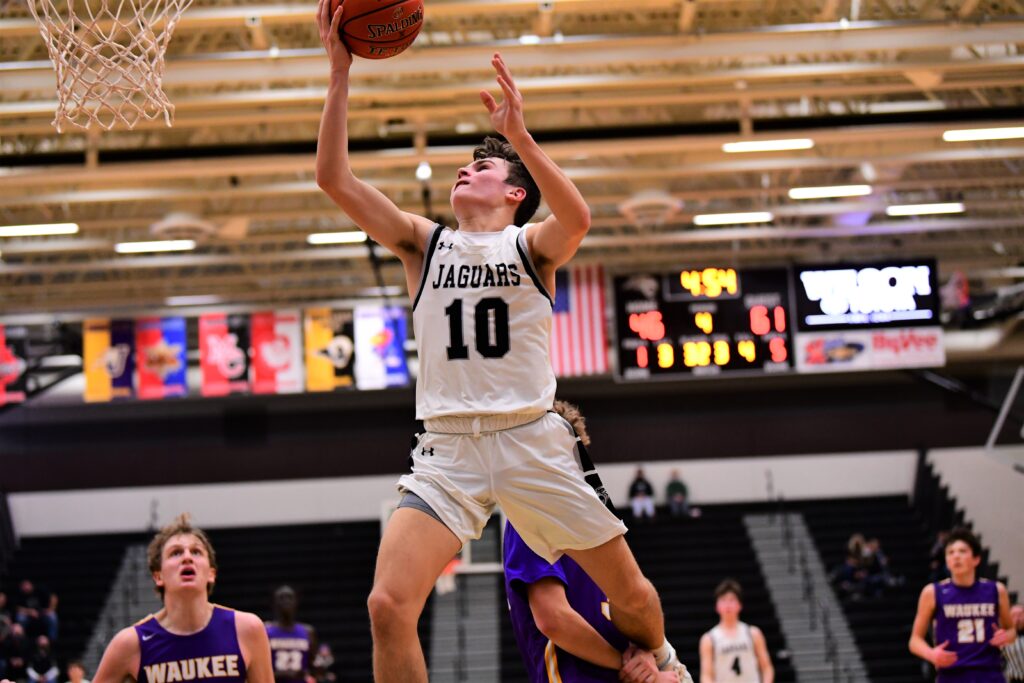 Crews had four assists and Kelling added two steals for Centennial, which made 8-of-25 attempts from 3-point range. The Jaguars shot nearly 50 percent from inside the arc (13-of-28), getting many of their points on drives to the basket against taller Waukee defenders.
"We realized they have slow feet, so we were trying to get a quick step on them," Louis said.
Centennial struggled, however, at the free-throw line. The Jaguars made just 6-of-13 attempts.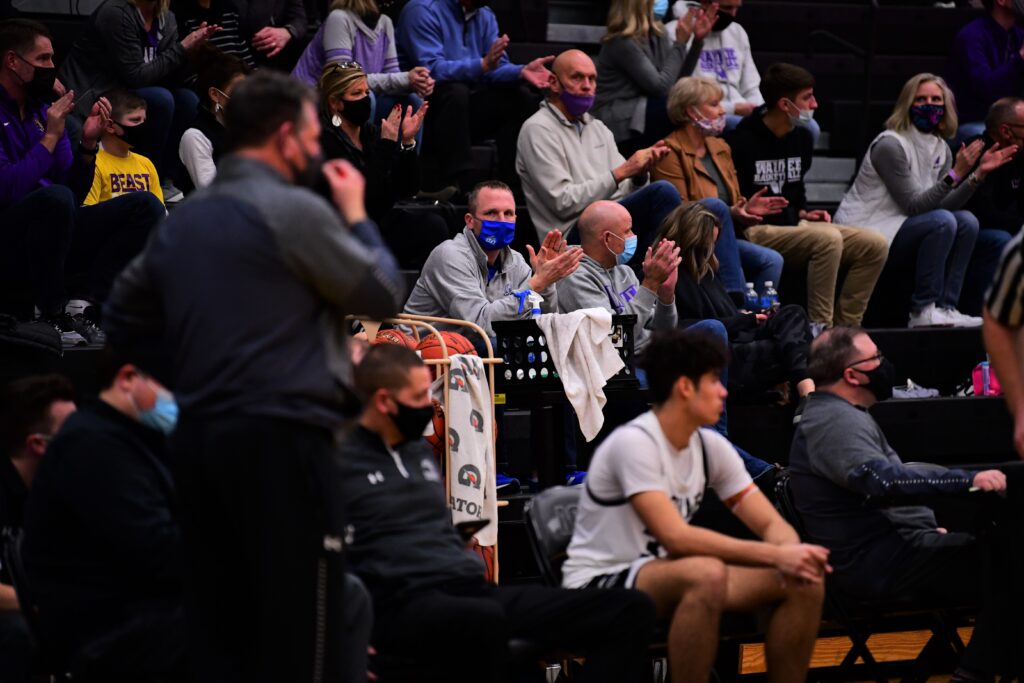 "That's two games in a row where we've missed some big free throws," Fontana said. "And some of those misses were one-and-ones."
Centennial will host a non-conference game against Des Moines Roosevelt (3-7) on Thursday before hosting a CIML Iowa Conference game against No. 10 Ames (10-3) on Friday. The Jaguars can clinch the outright league title with a win over Ames.
"But we can't be looking ahead to Friday," Fontana said. "Thursday's game is just as important in terms of our seeding for the substate tournament. And hopefully Jaron and Caden will be ready to go. Jaron turned his ankle (on Tuesday) and Caden took a hard fall on his tailbone, but hopefully they'll be ok."