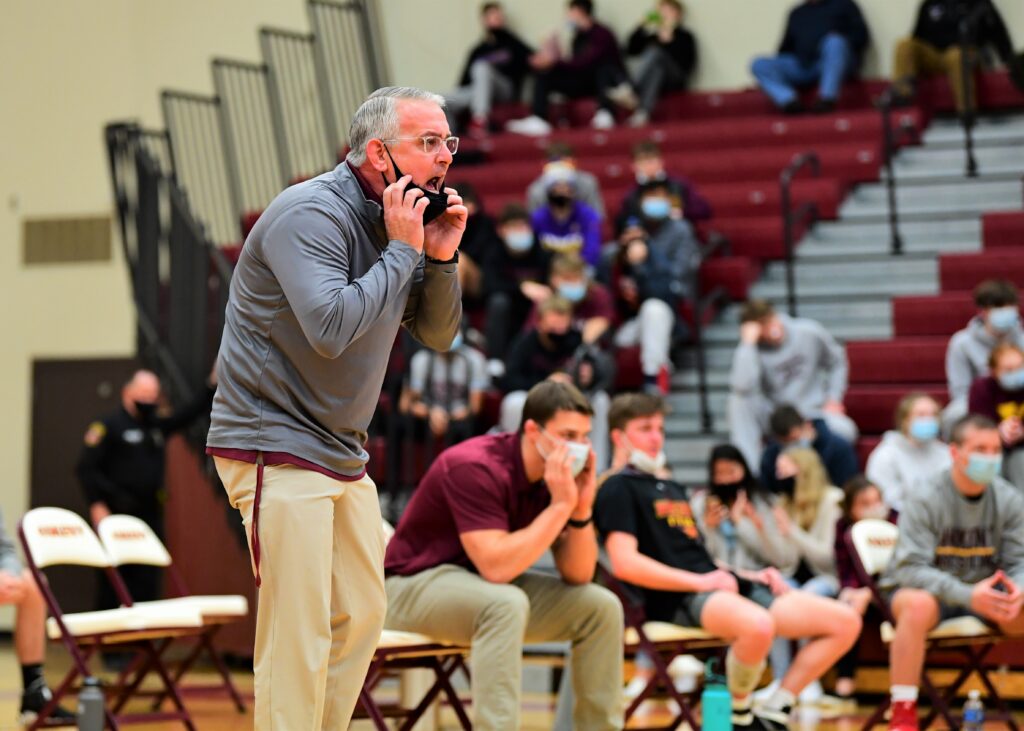 Ankeny wrestling coach Jack Wignall has been named the Class 3A Central District Coach of the Year by the Iowa Wrestling Coaches and Officials Association.
Wignall is a finalist for the state's Class 3A Coach of the Year, which will be awarded at the state tournament later this month.
Wignall has guided Ankeny to a 10-5 dual record this season. The Hawks are ranked seventh by The Predicament in the state tournament rankings and are ninth in the IWCOA dual rankings.
Wignall took over the Ankeny program in 2013 and suffered through three losing seasons before turning the Hawks into a consistent winner. Last year's team went 14-6 and placed seventh in Class 3A, its highest finish under Wignall.
Ankeny has also captured three individual state titles in the last two seasons. Trever Anderson and Caleb Rathjen each won a crown in 2019, then Rathjen claimed another title in 2020.