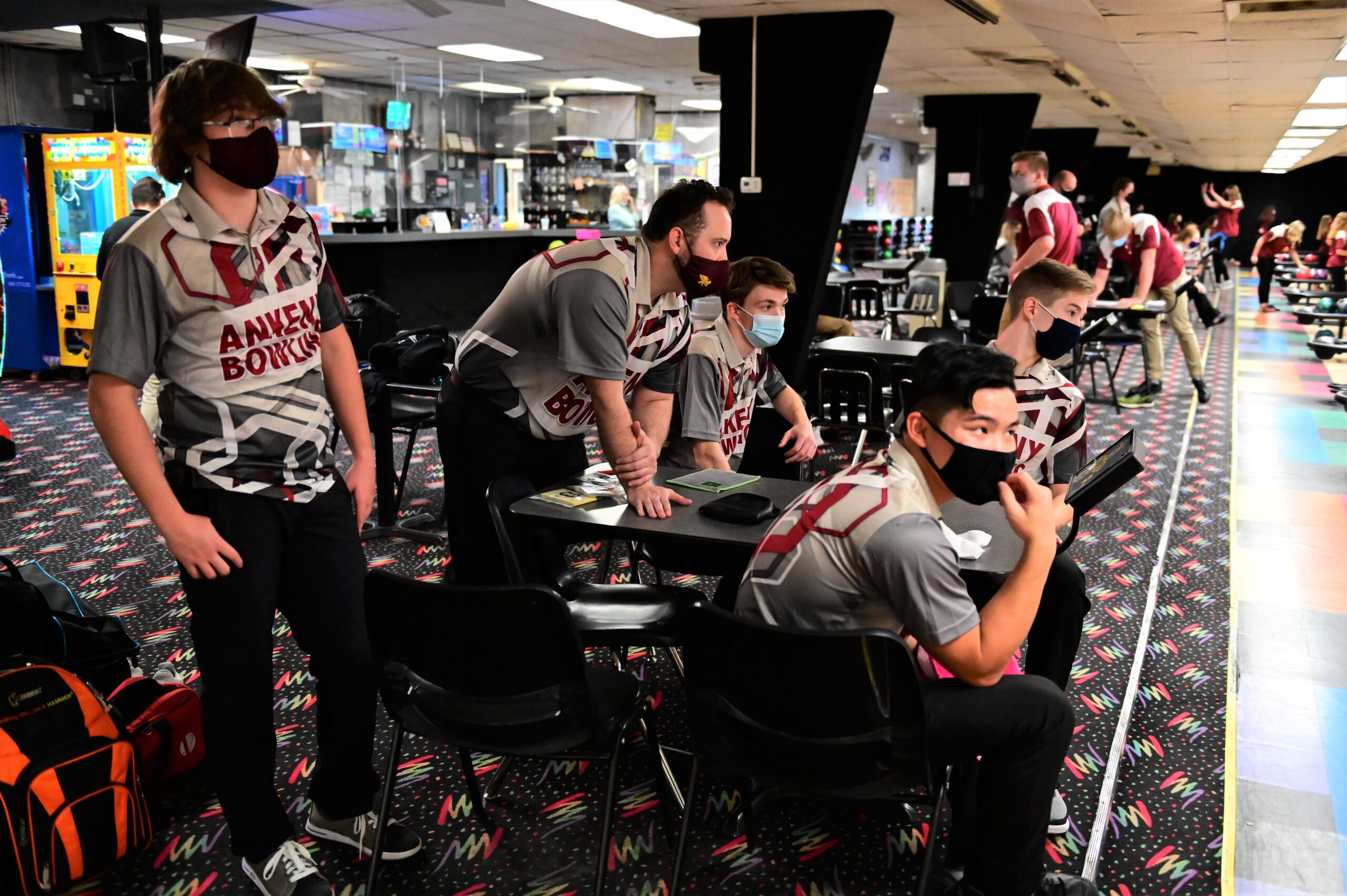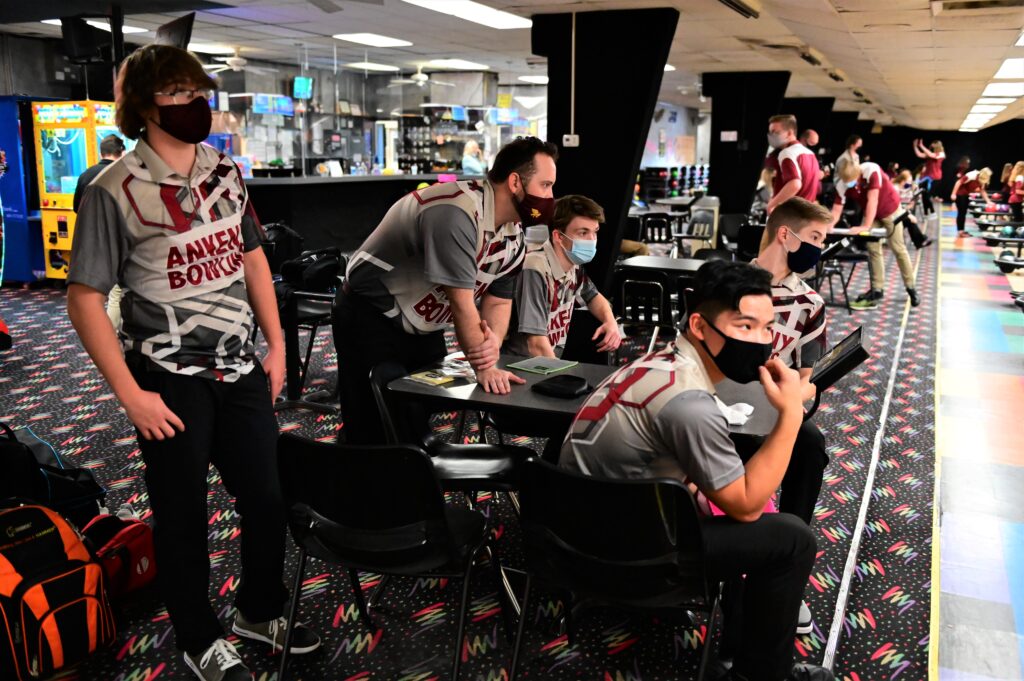 The Ankeny bowling teams completed their dual-meet season on Friday with a road trip to Mason City.
The two squads came away with a split in the CIML Iowa Conference matchup at Mystic Lanes. The Hawks won by a score of 2,731 to 2,516, but the Hawkettes lost by a score of 2,447 to 2,284.
"We had some tough conditions in Mason City, but both teams did a great job of trying their best and making constant adjustments," said Ankeny coach Lane Richtsmeier. "Spares were definitely hard to pick up there, but I was very proud of how both teams did."
Both Ankeny teams finished with a 2-1 record in the league. The Hawks improved to 4-6 overall, while the Hawkettes dropped to 7-3.
The Ankeny boys' squad continues to be a streaky team. The Hawks won their first two meets of the season, then lost six in a row before winning the last two.
Gage Payton bowled a season-high 444 series to lead the Hawks. Blake Schumacher rolled a 368, Michael Winters had a 332, Aidan Doruska bowled a 316, Alex Gates had a 305, and Logan Roberts added a 279.
The Ankeny girls' team posted its second-lowest score of the season. Its lowest total of 2,233 came on Dec. 21 in a victory over Bondurant-Farrar at Great Escape.
Isabel Tetmeyer was Ankeny's top scorer for the seventh time this season, bowling a 389 series. Alexa Bowers had a 324, Emma Harris rolled a 302, Lynn Cronk had a 273, Cynthia Angran bowled a 266, and Marissa Larson-Minar finished with a 210.
The Hawkettes will get a chance to avenge the loss on Thursday when both Ankeny teams travel to Fort Dodge for the Iowa Conference meet. The action gets under way at 11 a.m. at the Family Bowling Center.
"We can't dwell on the past," Richtsmeier said. "We have to keep moving forward and working on our process."