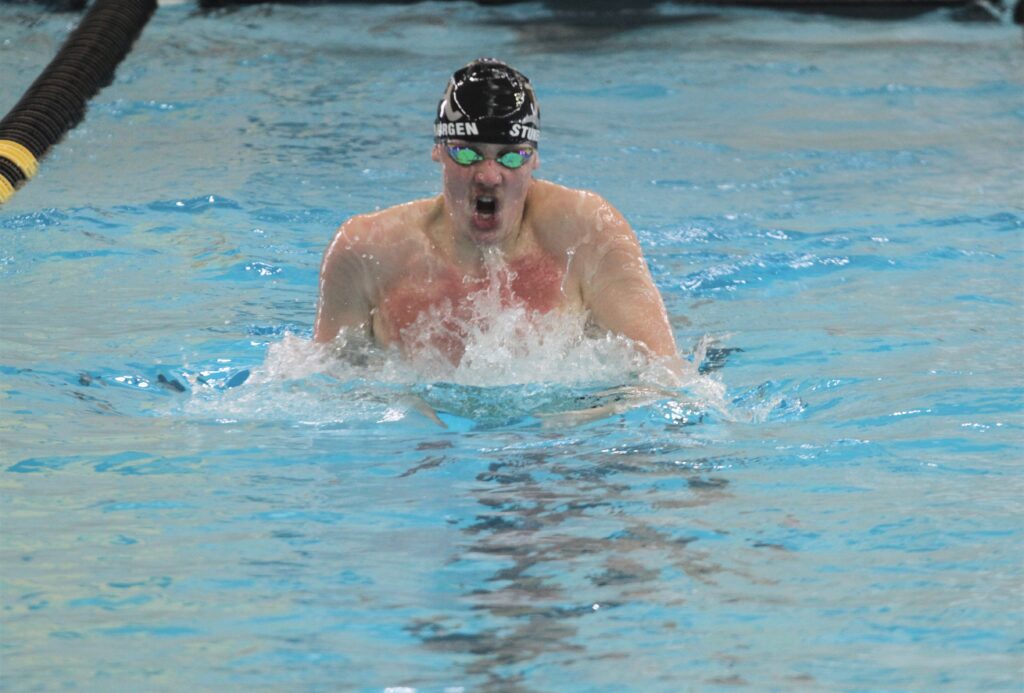 The main objective for the Ankeny boys' swimming team on Saturday was to put itself into position to contend for the state championship next week.
The third-ranked Hawks accomplished that goal while also winning a district title at Southeast Polk. They captured nine of the 11 events and racked up 487 points, 35 more than No. 5 Valley.
"We had a good day," said Ankeny coach Justin Crouch. "Obviously, there is always some excitement going into the meet. I was extremely pleased with the results. Our job is not finished, though. We have one more week to try to get ready to be at our best."
Ankeny qualified for Saturday's state meet at Linn-Mar (Marion) in all three relays. The Hawks also advanced a total of 21 qualifiers in the eight individual events.
"I think we have a great chance, and it really comes down to the depth of this team," said Ankeny sophomore Lance Swanepoel. "This is the biggest state meet team in Ankeny history so we need to take advantage of this if we want to win it all."
Ankeny set five pool records on Saturday, including Swanepoel's victory in the 100 butterfly. He broke the 50-second barrier with a time of 49.93 seconds.
"I have had that time in mind since the start of the season," Swanepoel said. "I've worked for that one every day."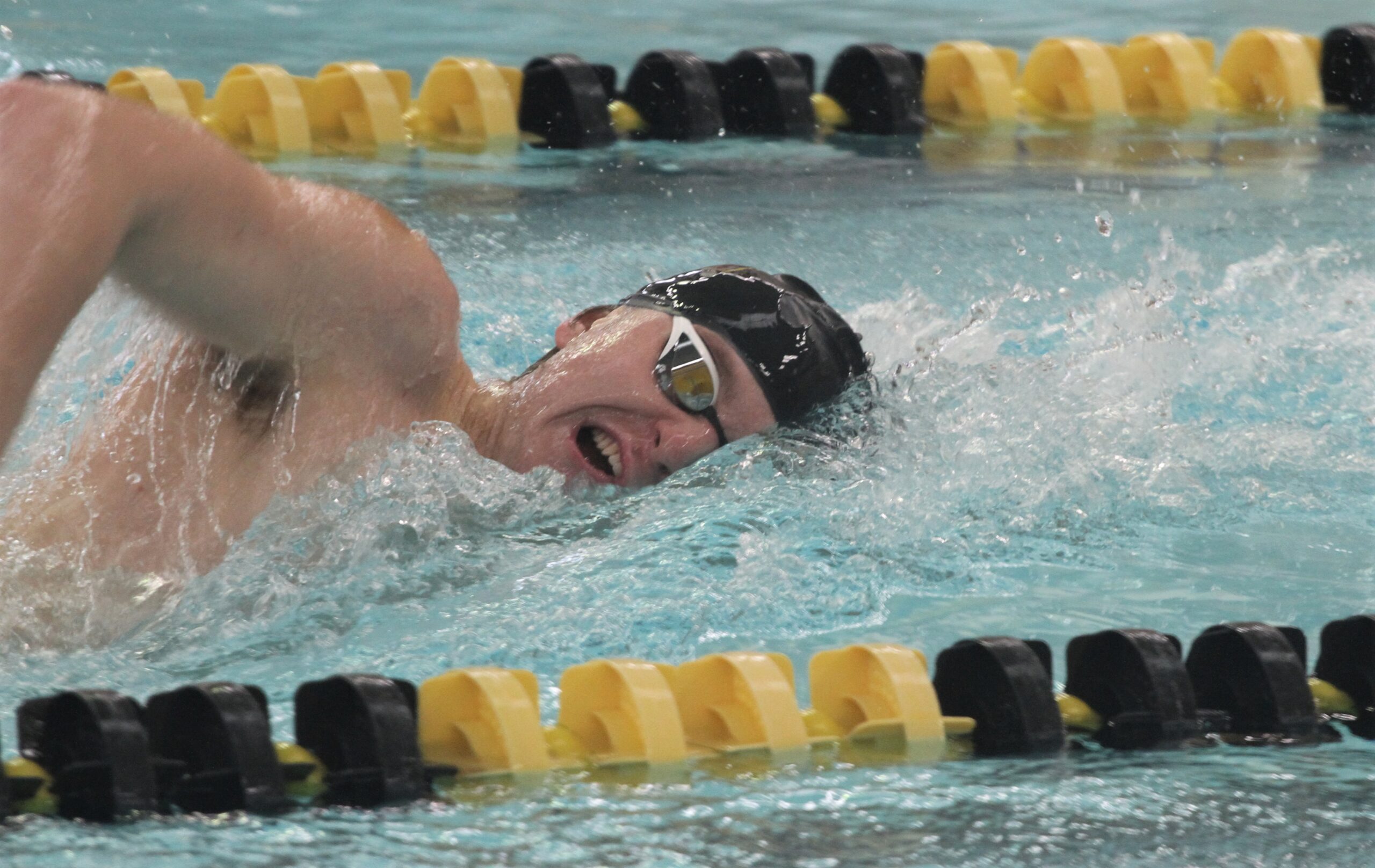 Trent Frandson, Brek Stukerjurgen and Will Bennett each won two individual events for the Hawks. Frandson is looking to add to his collection of four state titles.
"I was decently happy with my times," Frandson said. "There's definitely a lot of room for improvement."
Frandson won the 200 freestyle in a time of 1:40.71, setting a pool record. He later took the 500 freestyle in 4:37.87, winning that event by more than 5 seconds.
Swanepoel was the runner-up in the 200 freestyle in 1:41.36.
"I was very happy with my times, but those were no perfect swims," Swanepoel said. "I made a couple of dumb mistakes that I need to have fixed by Saturday."
Stukerjurgen set a pool record in the 200 individual medley with a time of 1:55.51. He later added another victory in the 100 backstroke, posting a time of 52.10.
"I was happy with my times," Stukerjurgen said. "The goal was to get in that top heat for next week, and I did that."
Bennett won the 50 freestyle in 21.61 seconds. He later took the 100 freestyle in 47.86, edging Valley's Zane Shaner by .13 seconds.
Ankeny also won the 200 and 400 freestyle relays, setting pool records in both events. Frandson, Swanepoel and Owen Schwebach swam on both of those relays.
The Hawks posted a time of 1:26.09 in the 200 freestyle relay, defeating Valley by nearly 4 seconds. Bennett also swam on that relay.
Ankeny later ended the meet by winning the 400 freestyle relay in 3:10.91, edging Valley by .22 seconds. Stukerjurgen was the other member of that unit.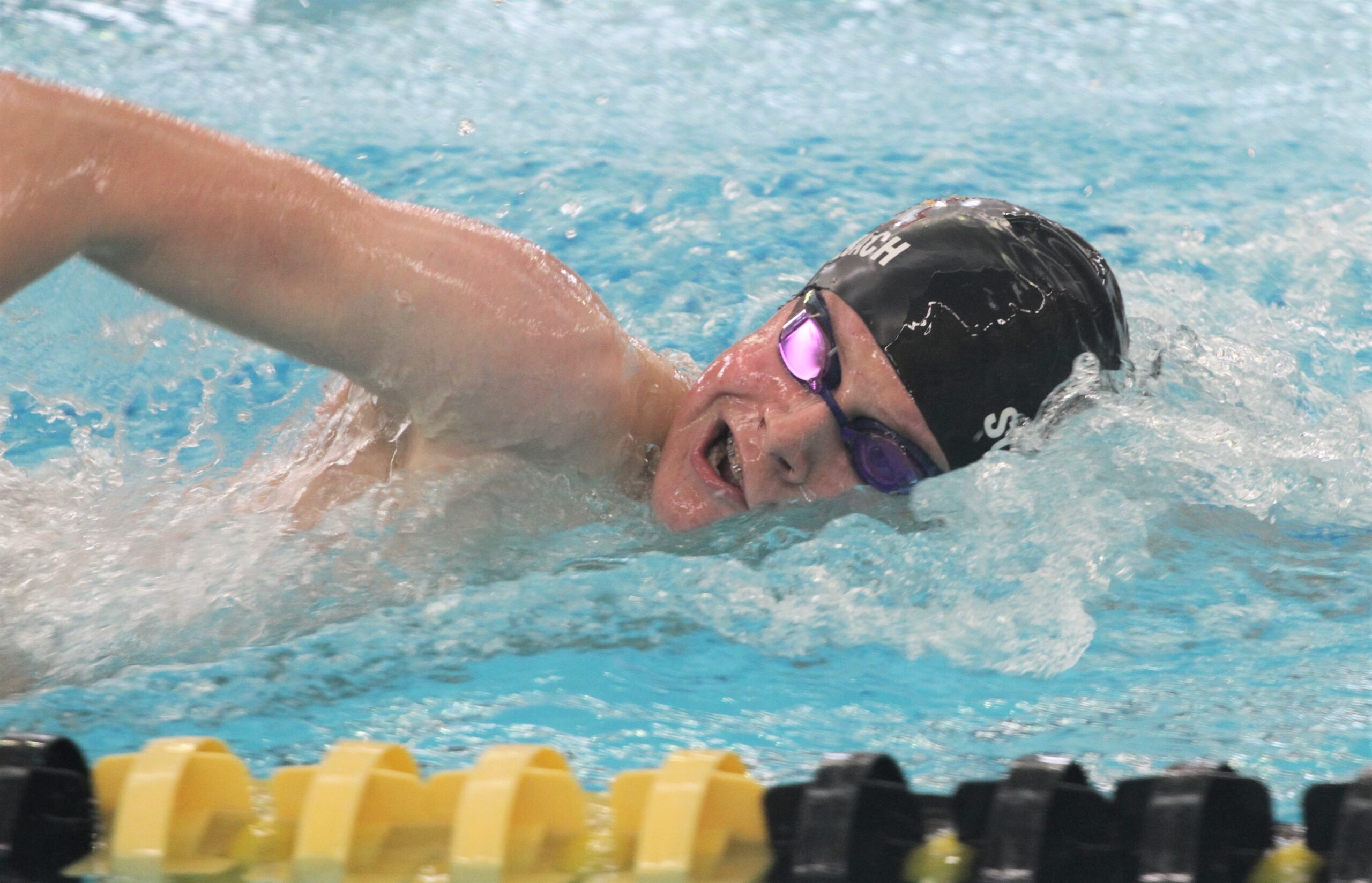 The Hawks placed second in the 200 medley relay in 1:36.83. That team consisted of Stukerjurgen, Josh Deaton, Weston Miner and Bennett.
"The guys swam well, and I am confident that we can come out next week and drop even more time," Stukerjurgen said.
Ankeny qualified the maximum three swimmers in six of the eight individual events. The Hawks advanced two swimmers in the 50 freestyle and one in the 100 freestyle, so they'll be represented in every event.
"It was great to see a lot of guys get in," Crouch said. "I think the expanded format is a good idea giving more kids an opportunity to participate. To see 13 boys qualify is testament to the hard work and effort they have put in all season. It was great to see some guys that were so close in the past get in."
Ankeny is seeking its second state title in three years. The Hawks won the crown in 2019 before finishing second behind Iowa City West last season.
"I think our team is in a great position to win state," Frandson said.
On paper, No. 2 Waukee appears to be the favorite. The Warriors took third a year ago after placing second behind Ankeny in 2019.
Waukee boasts the top qualifier in three individual events, including AJ Abram in the 200 freestyle. Abram will try to prevent Frandson from winning his third straight crown in the event.
Waukee's other top seeds are Andrew Reiter in the 200 IM and Asher Havenhill in the backstroke. The Warriors are also seeded among the top five teams in all three relays.
"Though Waukee has looked great this entire season, I think we can get them on Saturday," Swanepoel said.
Here are the rest of Ankeny's individual state qualifiers and their district results:
200 freestyle: Schwebach, 1:47.34 (5th).
200 IM: Deaton, 2:02.80 (5th); Grant Miller, 2:05.84 (6th).
50 freestyle: Dylan Rauser, 22.51 (5th).
100 butterfly: Anders Peterson, 53.34 (6th); Miner, 53.60 (7th).
500 freestyle: Schwebach, 4:50.42 (4th); Zane Holmen, 4:55.16 (6th).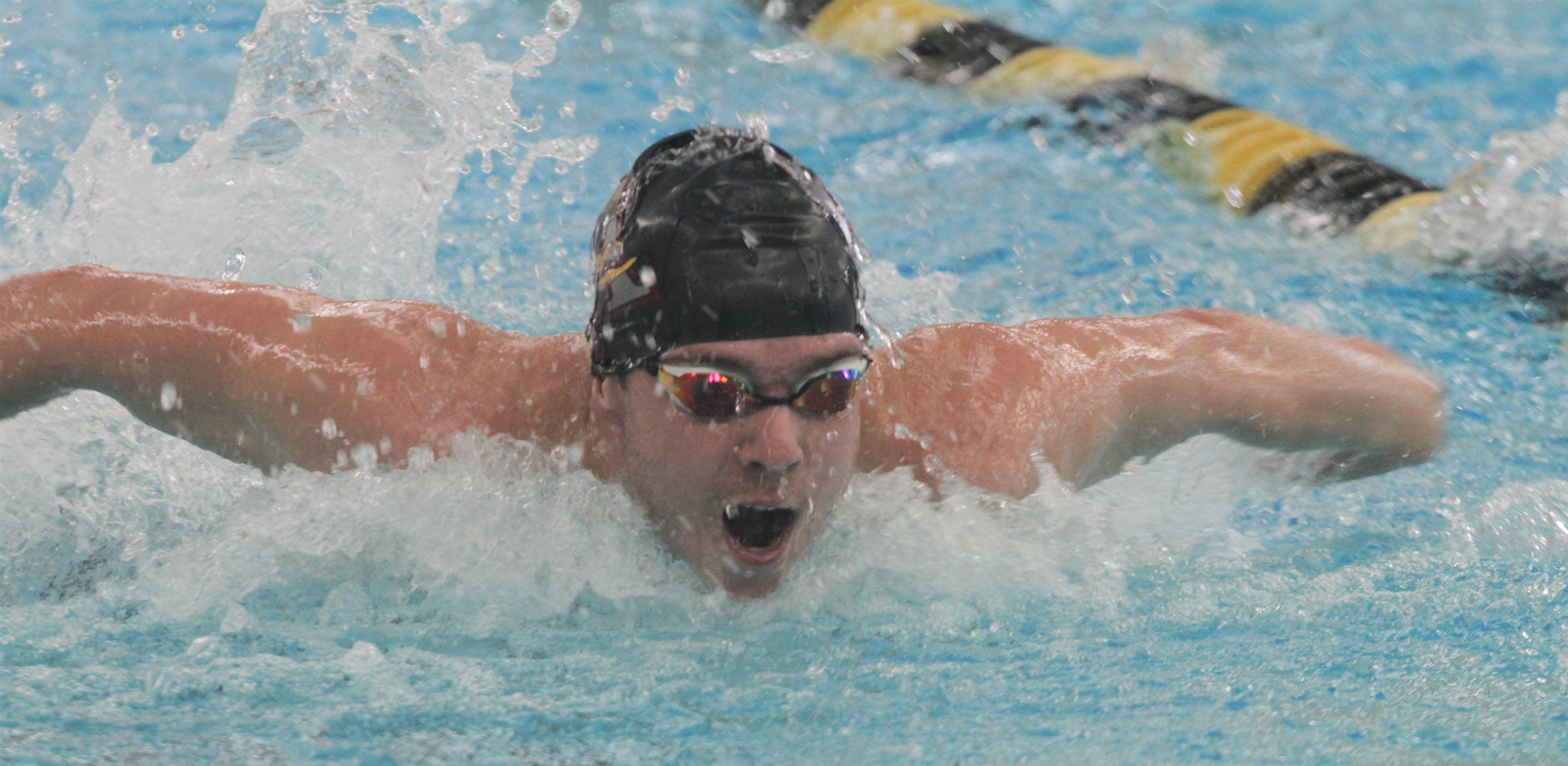 100 backstroke: Miner, 54.49 (4th); Miller, 55.53 (5th).
100 breaststroke: Deaton, 1:02.03 (6th); Nathan Neppl, 1:02.62 (7th); Hudson Griffin, 1:02.67 (8th).