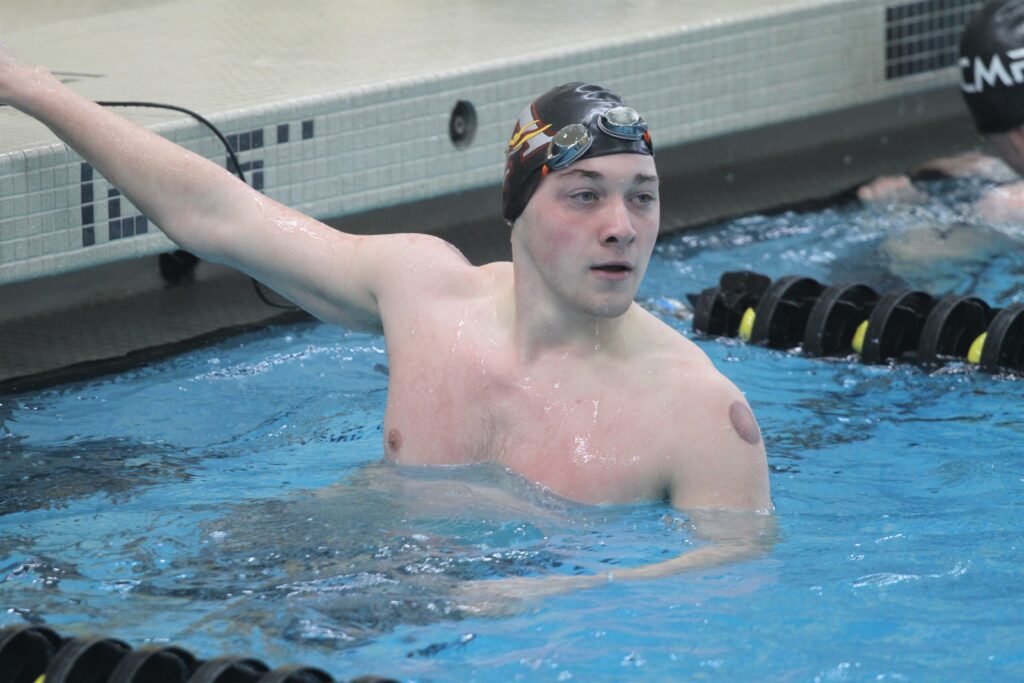 Senior Will Bennett helped the third-ranked Ankeny boys' swimming team to a district title on Saturday at Southeast Polk. He won the 50 freestyle in a time of 21.61 seconds and the 100 freestyle in 47.86.
Bennett also swam on the winning 200 freestyle relay that set a pool record with a time of 1:26.09. He anchored the Hawks to a runner-up finish in the 200 medley relay.
Here is some inside info on Bennett:
Were you happy with your times at the district meet?
Yes, I was happy with my times because I met my district goals and swam personal bests in every event.
What did you think of your team's performance?
The team did great. We won nine of 11 events and the team title. We also qualified swimmers for state in every event. This is the largest state team to qualify from Ankeny.
What was your approach to the meet? Were you trying to be careful on starts and relay exchanges to avoid any disqualifications, or were you trying to swim as fast as possible to get favorable seeds for the state meet?
We were trying to be careful and not have any disqualifications.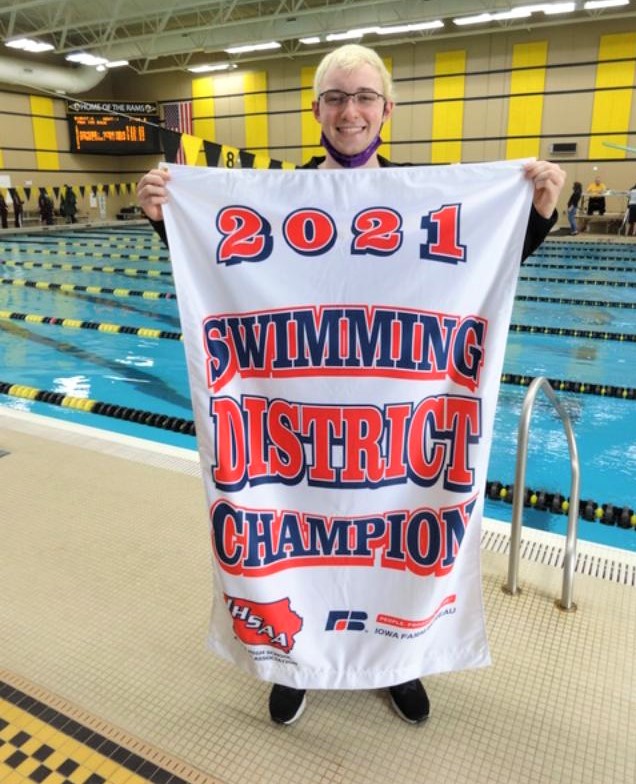 You were a state qualifier last year in four events at Des Moines Lincoln before transferring to Ankeny. Were you excited to join a program that could contend for the state title?
Yes, this is an exciting opportunity and I can't wait to see what happens at state.
I know coach Justin Crouch said that you fit in with Ankeny's group of sprinters right away. Did you have any friends on the team before you came here?
Yes, there are several Ankeny athletes on my club team. We compete against other clubs that have Ankeny swimmers on their roster, so I already knew a lot of the Ankeny swimmers.
Do you feel like the 50 or 100 freestyle is your best event, and why?
I feel like the 50 freestyle is my best event. I like the 50 free because it takes a lot of focus with no room for errors.
Goals for the state meet?
The biggest goal is to win the team championship. My individual goals are to finish in the top eight in the 50 and 100 free, and win two relays. I will be fully tapered for the state meet, so my goals are to drop time and achieve personal bests in every race.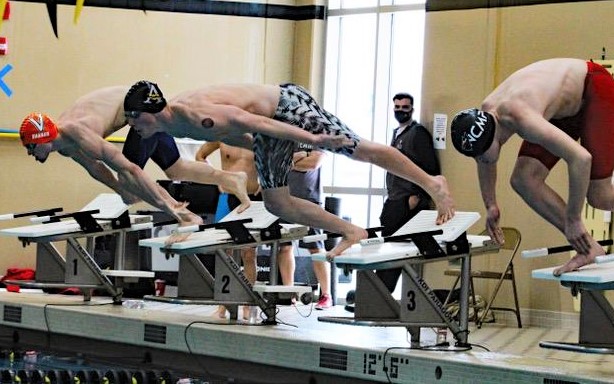 How do you feel about having the state meet at the Linn-Mar pool? Have you ever swam there?
I haven't swam at the Linn-Mar pool. It's going to be a new and different experience.
Who do you think are the teams to beat?
I think our biggest competition will be Waukee and Iowa City West. Waukee beat us in a dual meet and has a lot of talented swimmers, but I think we can pull through and win state.
I know one of the team's goals–in addition to winning the overall crown–is to capture a relay title. What would that mean to you to be part of a winning relay, or to be part of an overall state championship team?
Ankeny has never won a relay at state, so I think it would be great to make that happen. It would be an experience I won't ever forget.
Plans for next year? Will you be swimming somewhere?
I am planning to attend a four-year college majoring in Environmental Science/Natural Resource Management and would like to continue to swim.