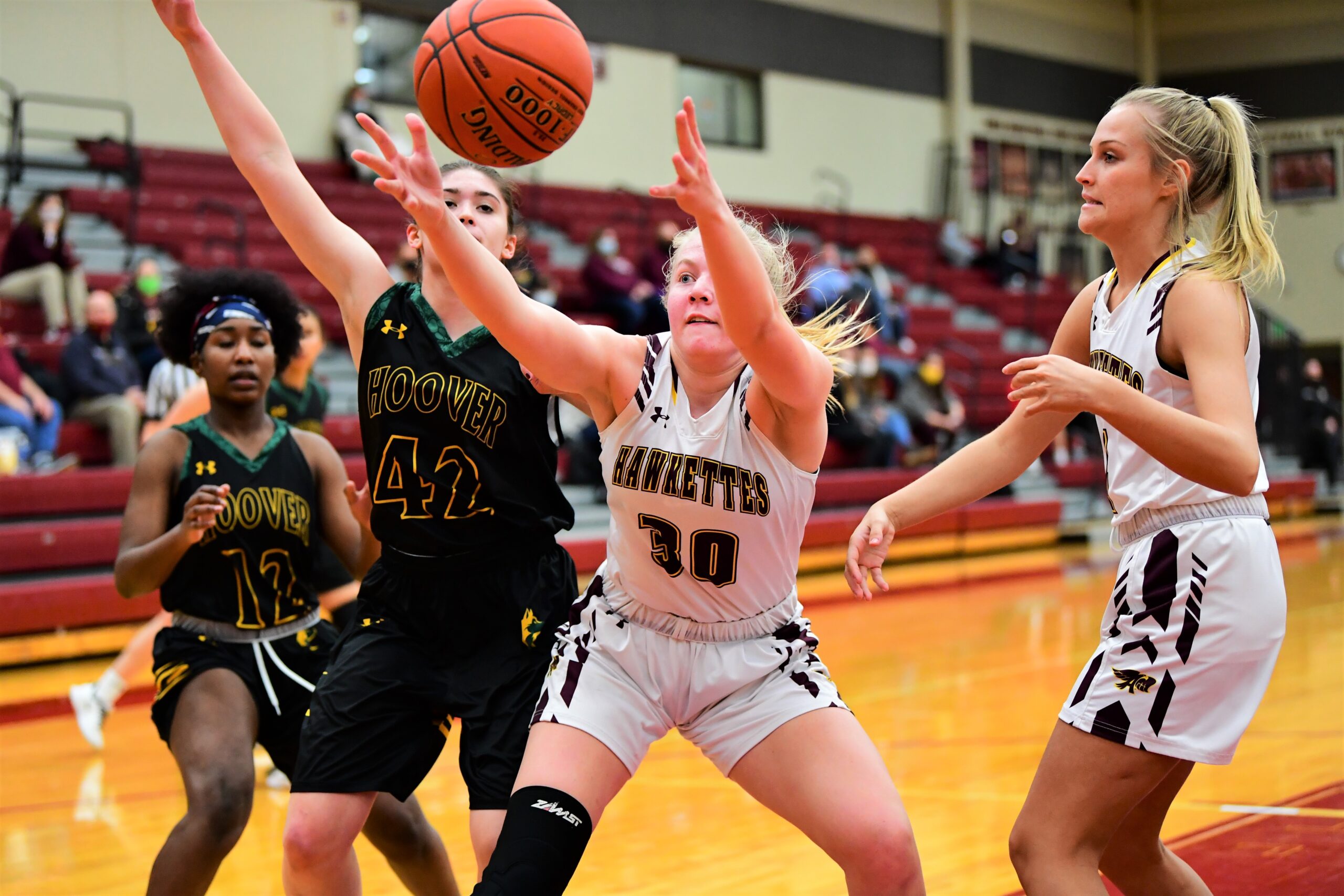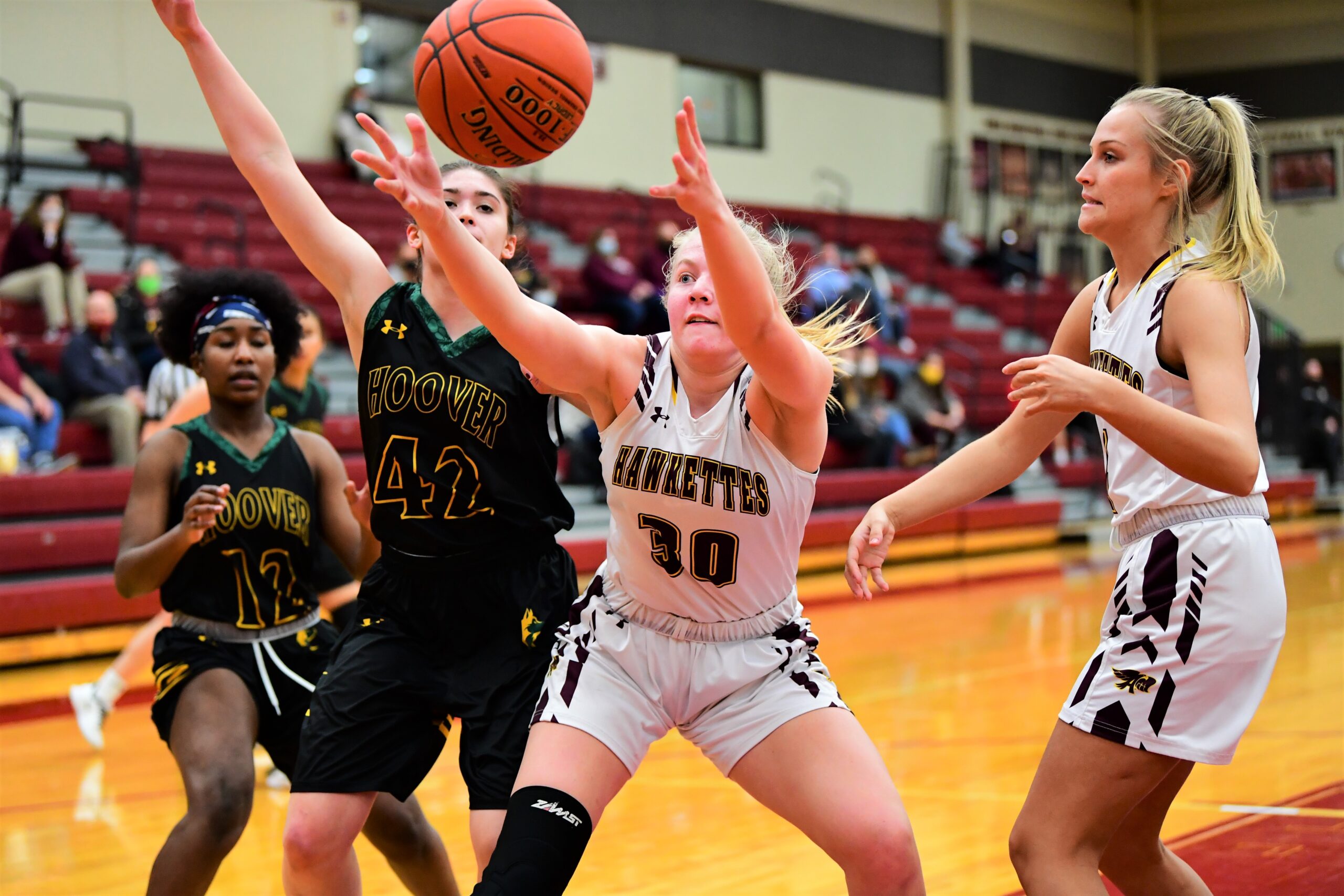 A car accident over the weekend left Ankeny girls' basketball player Calyssa Wright with a concussion.
Fortunately for the Hawkettes, they didn't need her on Tuesday.
Ankeny built a 53-10 halftime lead and cruised to a 79-21 victory over visiting Des Moines Hoover in a non-conference game. The Hawkettes (8-6) played for the first time in a week after losing four games in a span of six days–all of them against ranked opponents.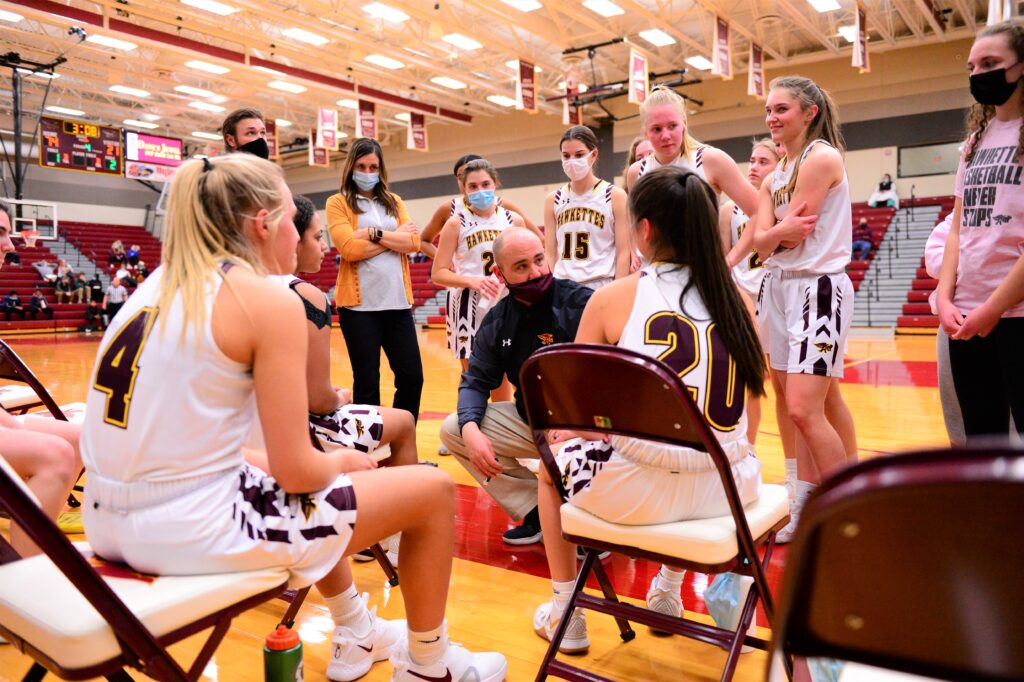 "It didn't matter who the opponent was," said Ankeny coach Dru McAnelly. "We just needed to have a game, and it was important to get a win for seeding purposes for the regional tournament."
The win was Ankeny's largest ever under McAnelly. It was another lopsided loss for the Huskies (2-10), who suffered a 99-6 defeat at the hands of fourth-ranked Southeast Polk a week ago.
Abby Johnson tied her career-high with 20 points to lead the Hawkettes. Rachael Christmann had 17 points, Jenna Pitz chipped in 14, and Ellie Maschoff and Katelyn Anderson each added eight.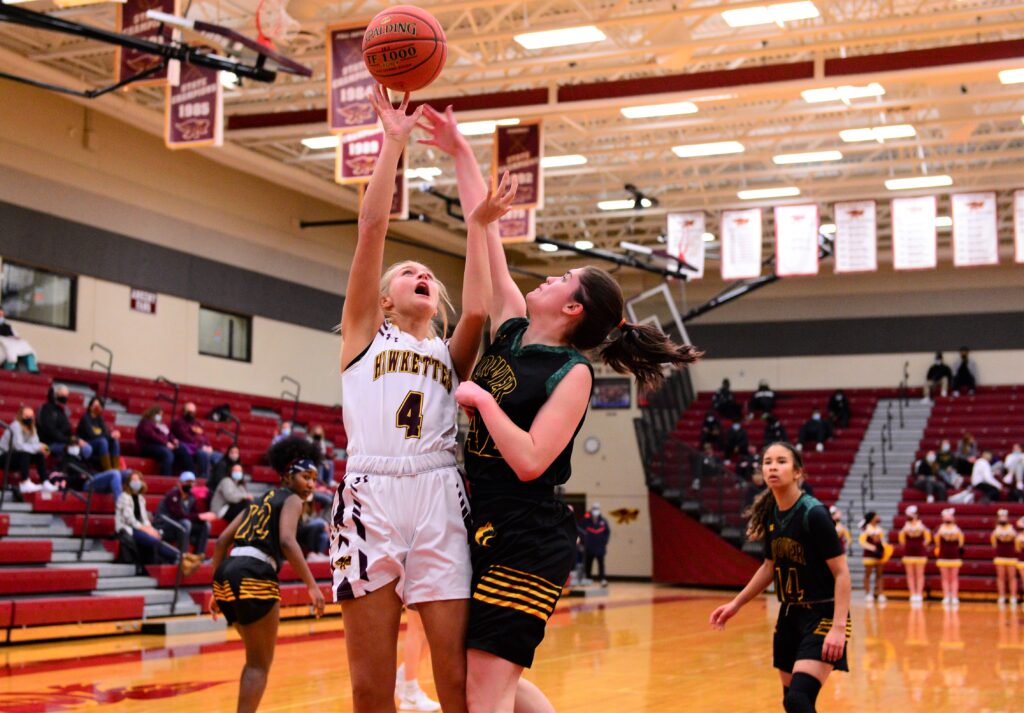 Ankeny overcame the absence of Wright, a senior forward who averages 5.8 points and 4.2 rebounds per game.
"I'd say Calyssa is doubtful for Friday, but hopefully we can get her back next week for the postseason," McAnelly said. "She's kind of our glue girl. She just does a lot of different things for us, and we're really going to need her."
Ankeny will close out the regular season on Friday by hosting Ames (8-9) in a CIML Iowa Conference game. The Hawkettes won the first meeting at Ames, 66-55, on Jan. 23.