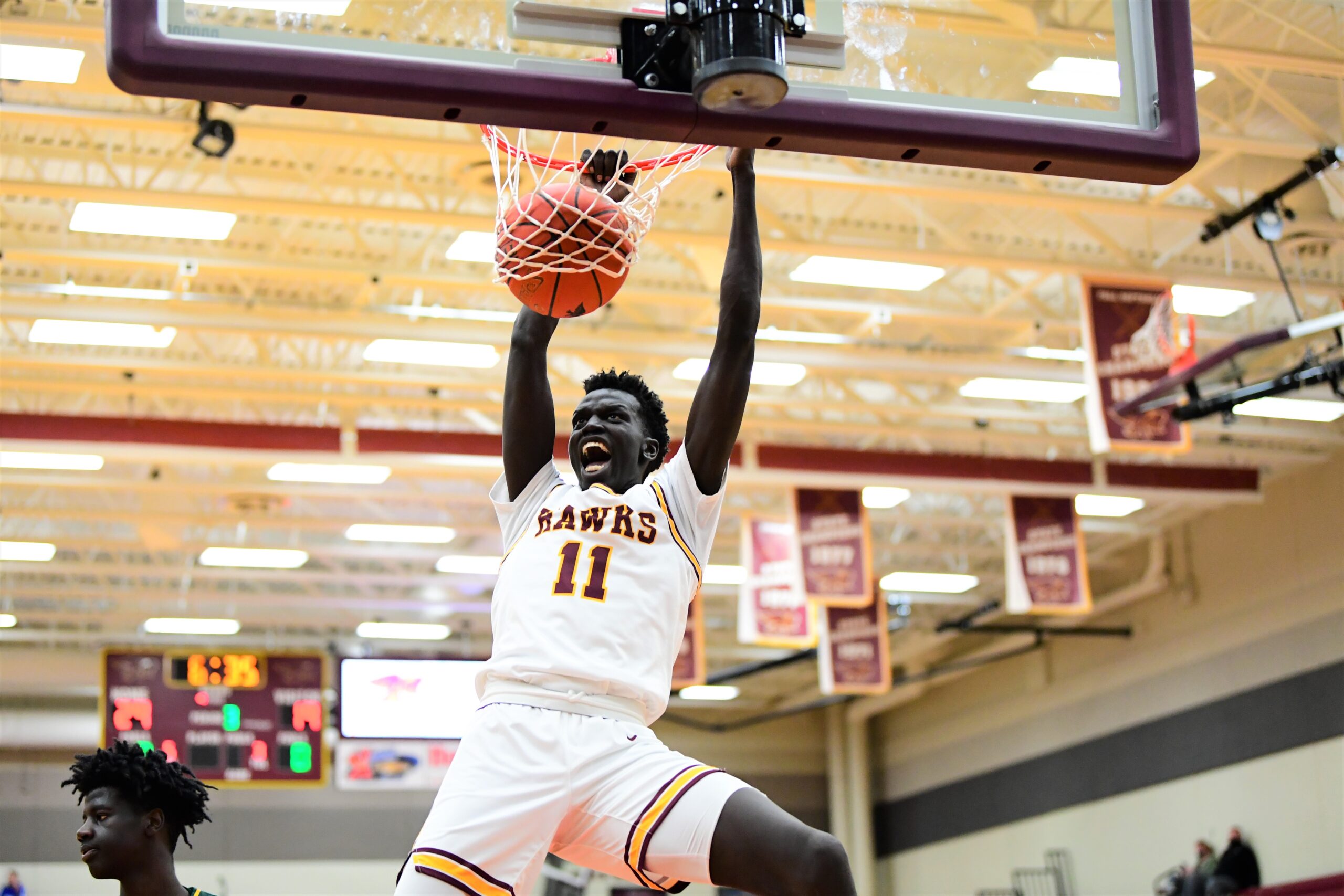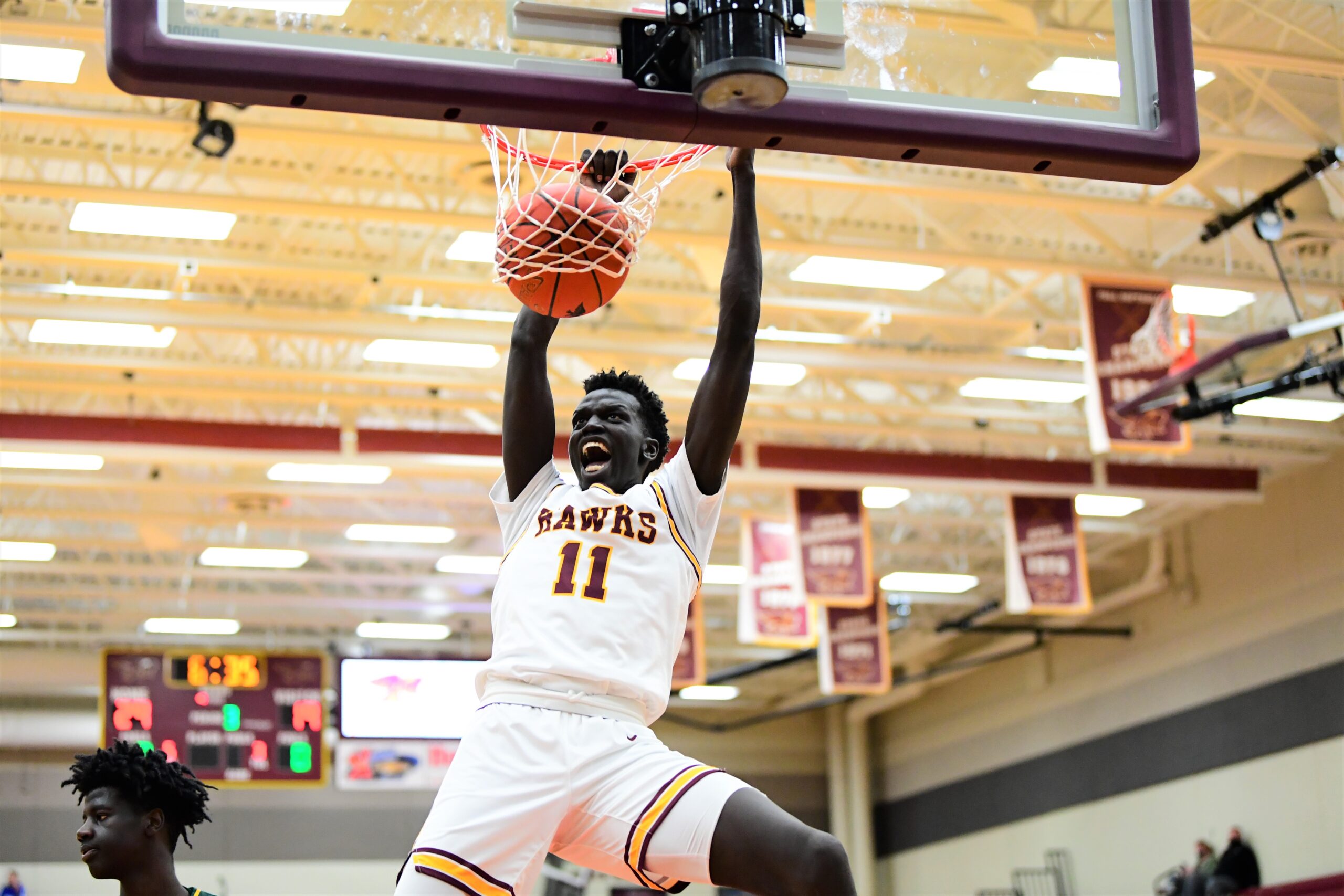 If the Ankeny boys' basketball team hopes to make another deep postseason run, then the Hawks need to start building some momentum in the next two weeks.
Tuesday's non-conference game against visiting Des Moines Hoover was a huge step in the right direction.
Ankeny equaled its best defensive performance of the season in romping to a 66-38 victory over the Huskies. The Hawks also allowed just 38 points in a win at Fort Dodge on Jan. 22.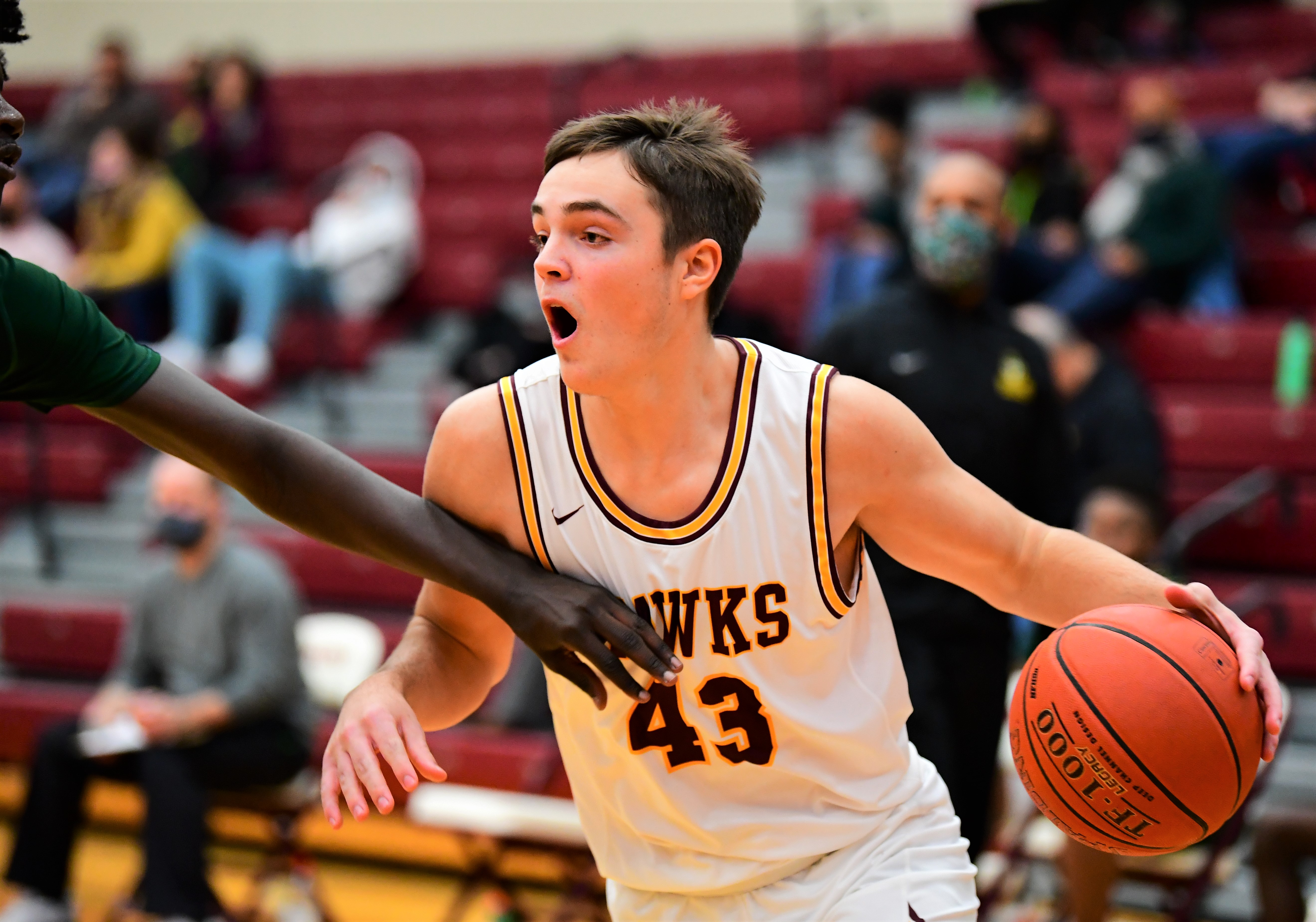 "It was a very nice win. Anytime you can beat Hoover, I always feel good," said Ankeny coach Brandt Carlson. "They're a tough team, and they're well-coached and they're very disciplined, so I was very pleased. Our defensive effort was great."
Ankeny (8-7) outscored Hoover in the second quarter, 14-4, to build a 29-16 halftime lead. The Hawks then dominated the third quarter to extend the margin to 51-29.
Bentor Neyail scored a career-high 13 points to lead Ankeny's balanced attack. Brayden Drea had 12 points, going 4-of-6 from 3-point range.
Ryan Crandall added 10 points and seven rebounds for the Hawks, who went 11-of-20 from behind the arc.
"We made some shots early to give us some momentum, and hopefully we can build on it," Carlson said.
The Huskies (8-4) had their four-game winning streak snapped. They played without leading scorer Manny Austin, who averages 18.9 points per game.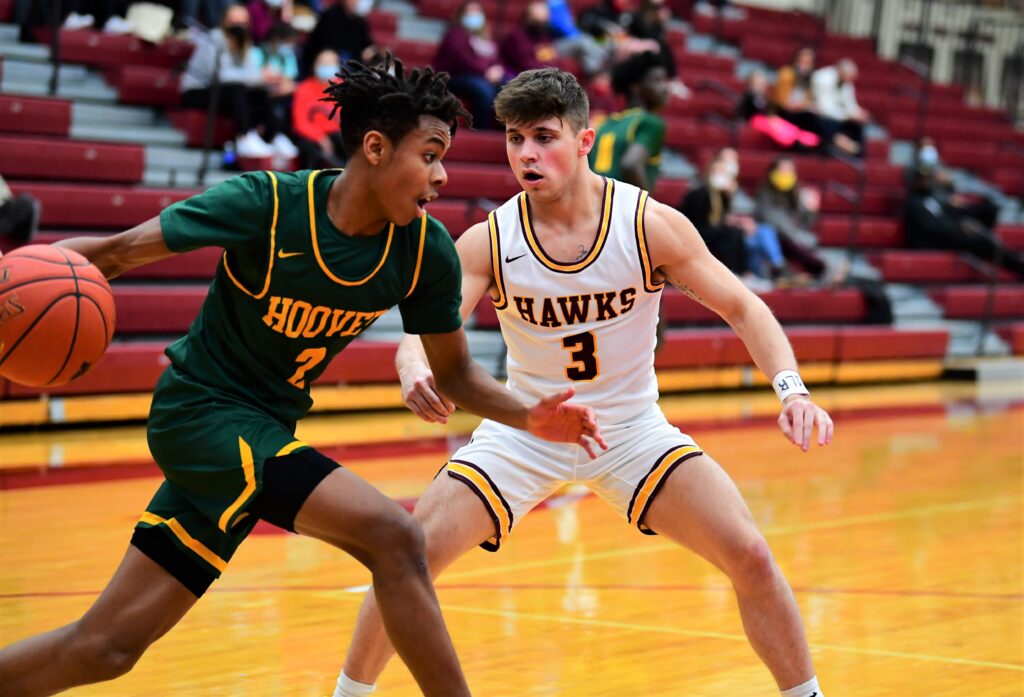 Hoover got a game-high 24 points from guard Chase Henderson. But Elijah Vos, a fellow sophomore and the Huskies' third double-digit scorer, was held to just three.
"I thought that was a huge factor for us," Carlson said. "We really tried to negate (Vos') shot attempts, and we got some control of the flow of the game. Henderson's a great player, too, but he took a ton of shots to get 24 points. We were pleased with our goal of wearing him down and making his shots tough. I thought Bentor and Brady (McCullough) shut Voss down, and Bentor scored the ball, too."
Ankeny will host sixth-ranked Ames (12-3) in its CIML Iowa Conference finale on Friday. The Hawks will be looking to avenge an earlier 55-34 loss.