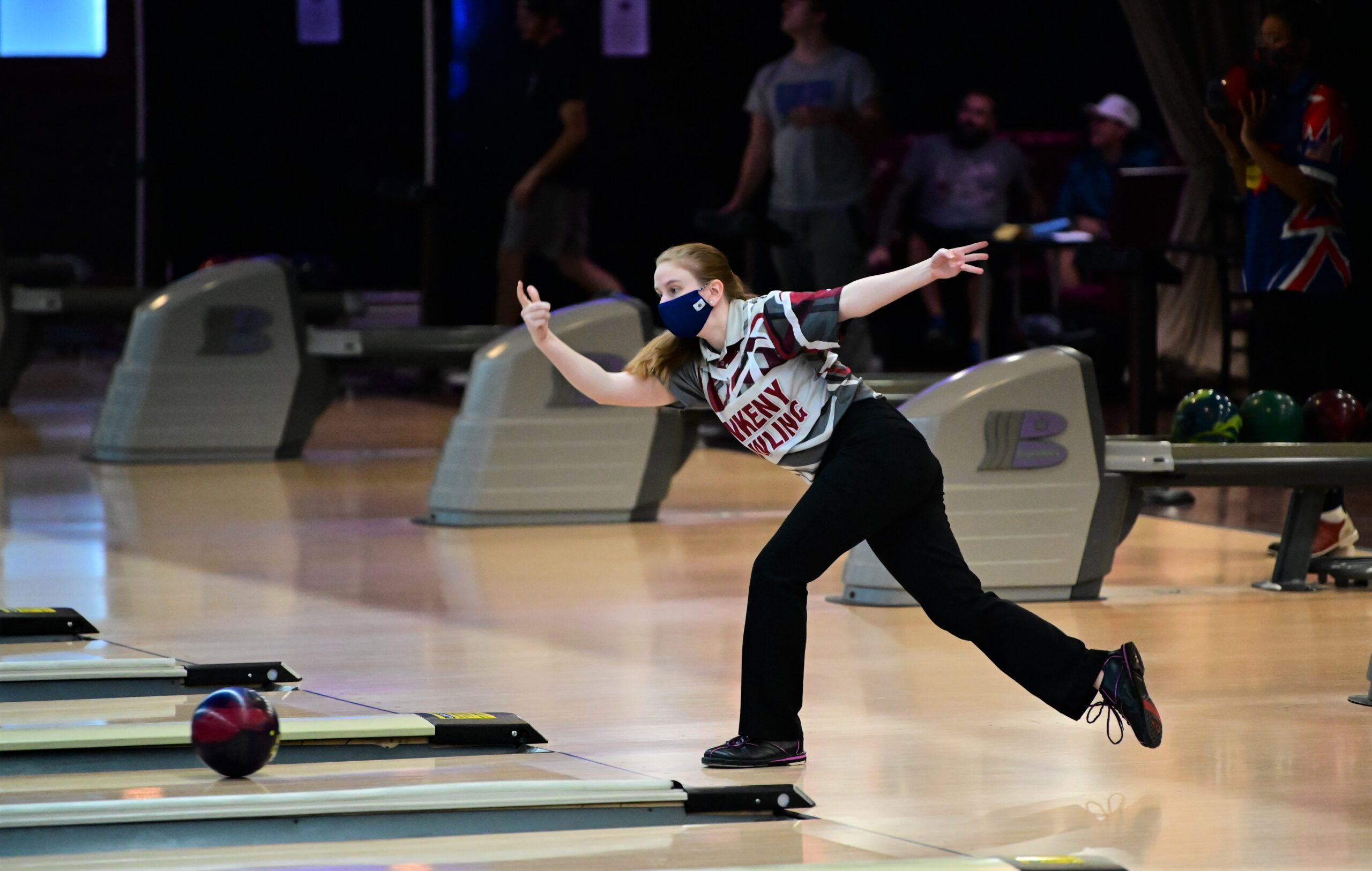 Ankeny senior Isabel Tetmeyer captured the CIML Iowa Conference girls' bowling title on Thursday at the Family Bowling Center in Fort Dodge.
Tetmeyer bowled games of 211 and 191 to finish with a 402 series. She edged runner-up Kylee Witt of Marshalltown by four pins.
It's the second individual conference crown for Tetmeyer in her high school career. She won the CIML Central Conference title as a sophomore in 2019, when she bowled a 452 series.
"I try not to think about winning because I tend to psych myself (out)," said Tetmeyer. "In the moment I just think to bowl the best I can and to focus on my own game. For the most part, I tried to focus on my team and help them if they're struggling."
While Tetmeyer enjoyed a good day, the Ankeny girls' and boys' teams both had subpar performances. The Hawks placed third in the four-team field with a total of 2,580, while the Hawkettes finished fourth with a 2,381.
Both Ankeny squads, who had already defeated two of their three opponents in dual meets earlier this season, bowled well below their averages.
Marshalltown won the boys' crown with a score of 3,246, edging Fort Dodge by 17 pins. The Dodgers, who lost to Ankeny by 252 pins on Dec. 15, are the defending Class 2A state champions.
"We're right about where we expect to be at this point," Dodgers coach Nick Vinson told the Fort Dodge Messenger. "The guys set a goal of 3,200 and they finished at 3,229."
Dylan Cooper of Marshalltown claimed the individual title with a 470 series. He won by two pins over Kaleb Anderson of Fort Dodge, the defending Class 2A champion.
Alex Gates led the Hawks with a 386 series. Blake Schumacher bowled a 344, Michael Winters had a 342, Logan Roberts rolled a 329, Gage Payton had a 297, and Aidan Doruska added a 295.
Marshalltown also won the girls' crown, posting a score of 2,652. Fort Dodge was second with a 2,530, followed by Mason City with a 2,415.
Alexa Bowers bowled a 321 series for the Hawkettes, who had defeated both Marshalltown and Fort Dodge in dual meets. Cynthia Angran rolled a 304, Emma Harris had a 288, Madie Parker bowled a 222, and Lynn Cronk added a 204.
Both Ankeny teams will compete in a state qualifying meet next week at Plaza Bowl in Sioux City. The Hawks will compete on Monday, and the Hawkettes will bowl on Tuesday.
"I do think we can bounce back because I think Thursday we just had a bad day," Tetmeyer said. "If we focus on our spare game, I think our game will improve immensely."