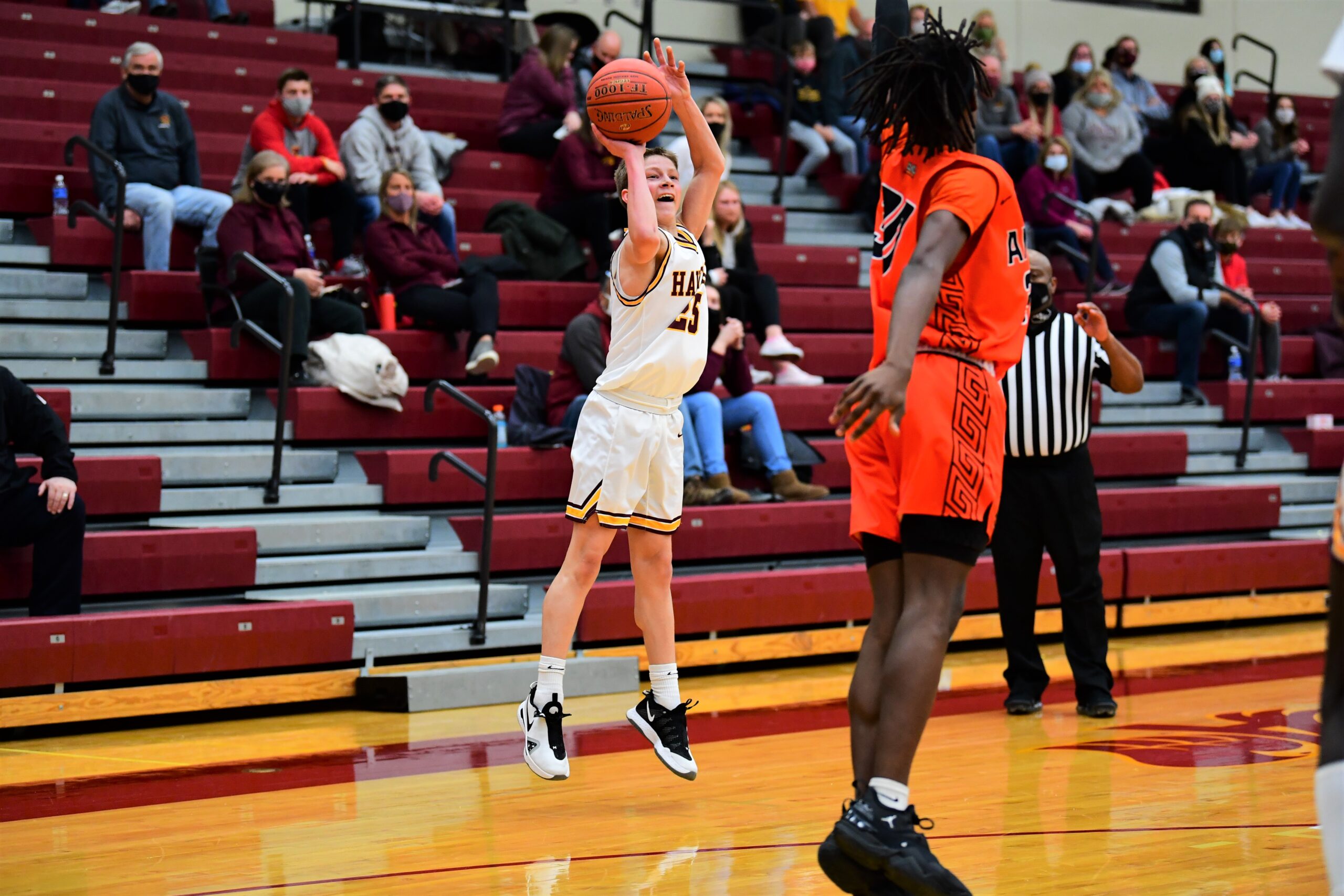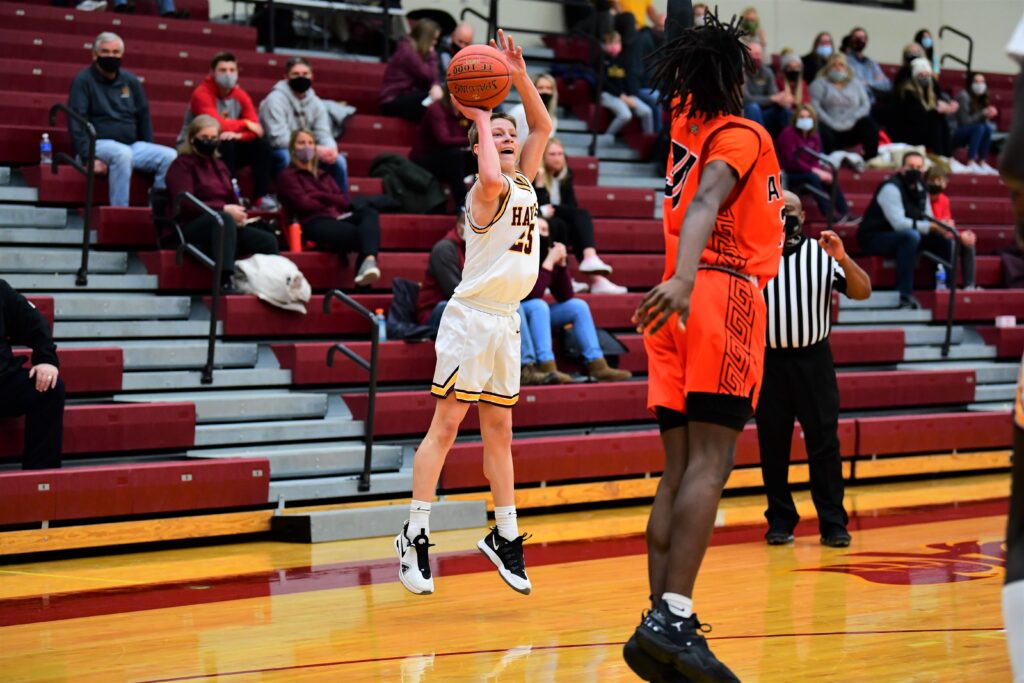 The Ames boys' basketball team is one of the hottest squads in the state.
The sixth-ranked Little Cyclones extended their winning streak to eight games on Friday with a 56-37 victory at Ankeny. They won the first matchup against the Hawks last month by a similar score, 55-34.
"We just couldn't get any shots to fall," said Ankeny coach Brandt Carlson. "They're a good defensive team, and they really made things hard. We tried to make some adjustments in the second half and we hit some shots, but it's tough when you're playing a very good team that is playing at a very high level and getting better every week. You really can't turn the ball over ever, and you've really got to execute at both ends. We didn't do it enough tonight."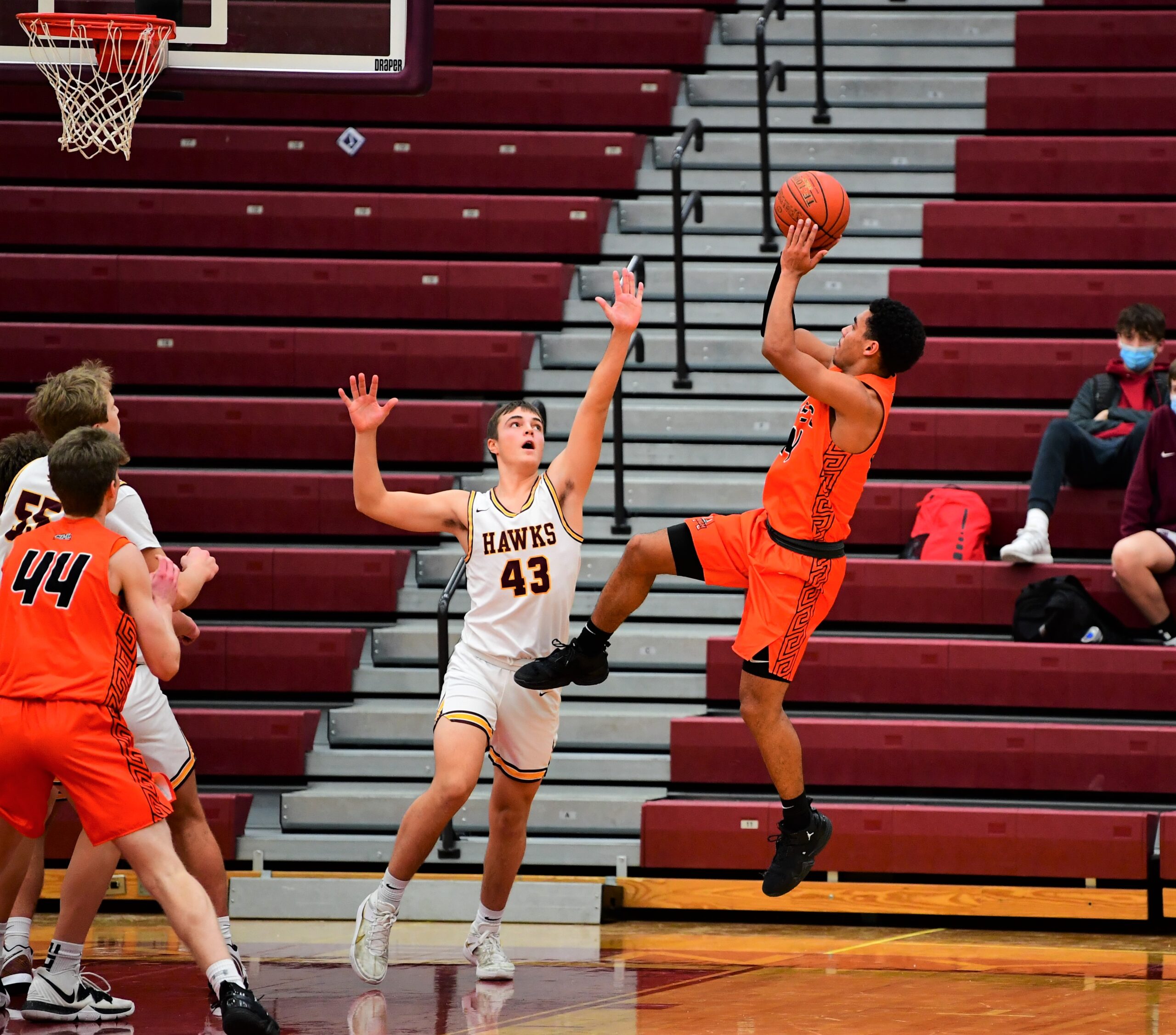 Ames finished second in the CIML Iowa Conference with an 8-2 mark and improved to 13-3 overall. The Hawks' records dropped to 5-4 and 8-8.
The Little Cyclones outscored Ankeny in the second quarter, 21-5, to build a 31-15 lead. Corey Phillips had eight of his 13 points in the period.
"You can't guard everything," Carlson said. "We held (Tamin) Lipsey to nine (points) and we held them to 56, which is not bad. Offensively, we just couldn't put enough pressure on them to make their possessions stressed at all."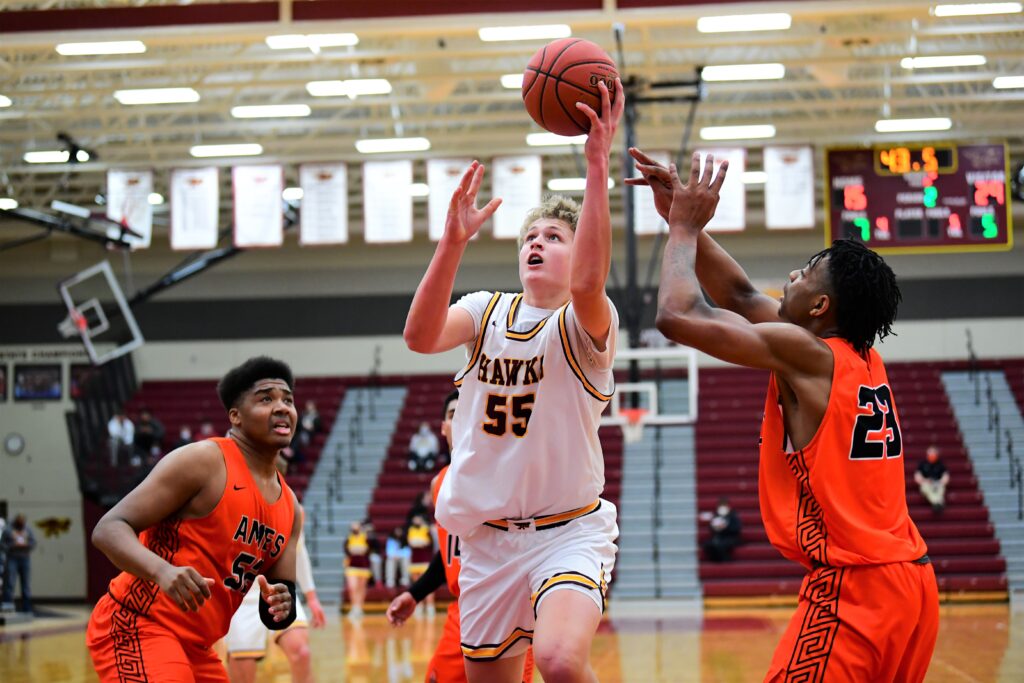 Phillips hit another 3-pointer during a 10-0 run in the third quarter that extended the margin to 41-17. Ankeny later closed the gap to 47-32, but the Little Cyclones then answered with a 3-point play by Trevion LaBeaux that ignited a 9-0 run.
LaBeaux led Ames with 15 points.
"Phillips obviously stepped out and hit a couple (3-pointers), one of their wings hit one or two, and (LaBeaux) just really played mature and really physical," Carlson said. "He made some plays when we were trying to stop some other things."
Carson Johnson paced the Hawks with 14 points–all of them in the second half. He had all four of his team's 3-point goals.
Braden Simonsen scored 10 points, eight of them in the first quarter. Ryan Crandall chipped in seven.
Ankeny will play at Southeast Polk (9-6) on Tuesday before traveling to Des Moines North (8-3) on Friday for its regular-season finale.