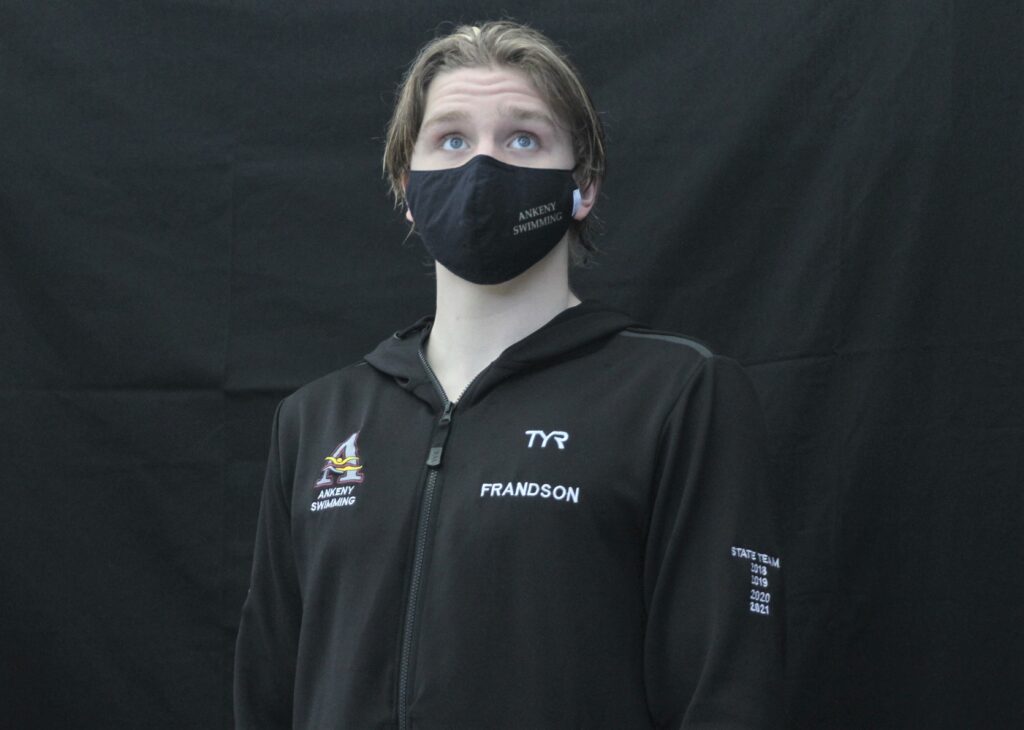 It was a near-perfect ending to Trent Frandson's magnificent high school swimming career.
The Ankeny senior won two more individual state titles on Saturday at the Linn-Mar Aquatic Center, where he also claimed two relay crowns while leading the Hawks to a runner-up finish overall. He was named the co-athlete of the year along with Waukee's Andrew Reiter, who led the Warriors to the state title.
"I felt pretty good (about our team's chances) up until the 100 backstroke, and then we saw the score," Frandson said. "We knew (Waukee) would be up a ton on us in the 100 breaststroke. If the breaststroke wasn't an event, I think we might have had them, but it is so we've got to take our cards that we're dealt with. We had a great time, and second place is good enough for me this year."
Waukee won the crown with 268.5 points. Ankeny finished with 238.5, a higher total than what the Hawks had in each of the last two years.
Ankeny won the title in 2019 before taking second last season.
"We couldn't have scored any more (points)," said Ankeny coach Justin Crouch. "We had a lot of guys qualify this year, and the more guys you qualify the better chance you have at scoring. I'm really proud of the effort, and the passion and pride that they swam with all season long. Waukee's just a phenomenal team and we came up a little short, but we have nothing to be ashamed of."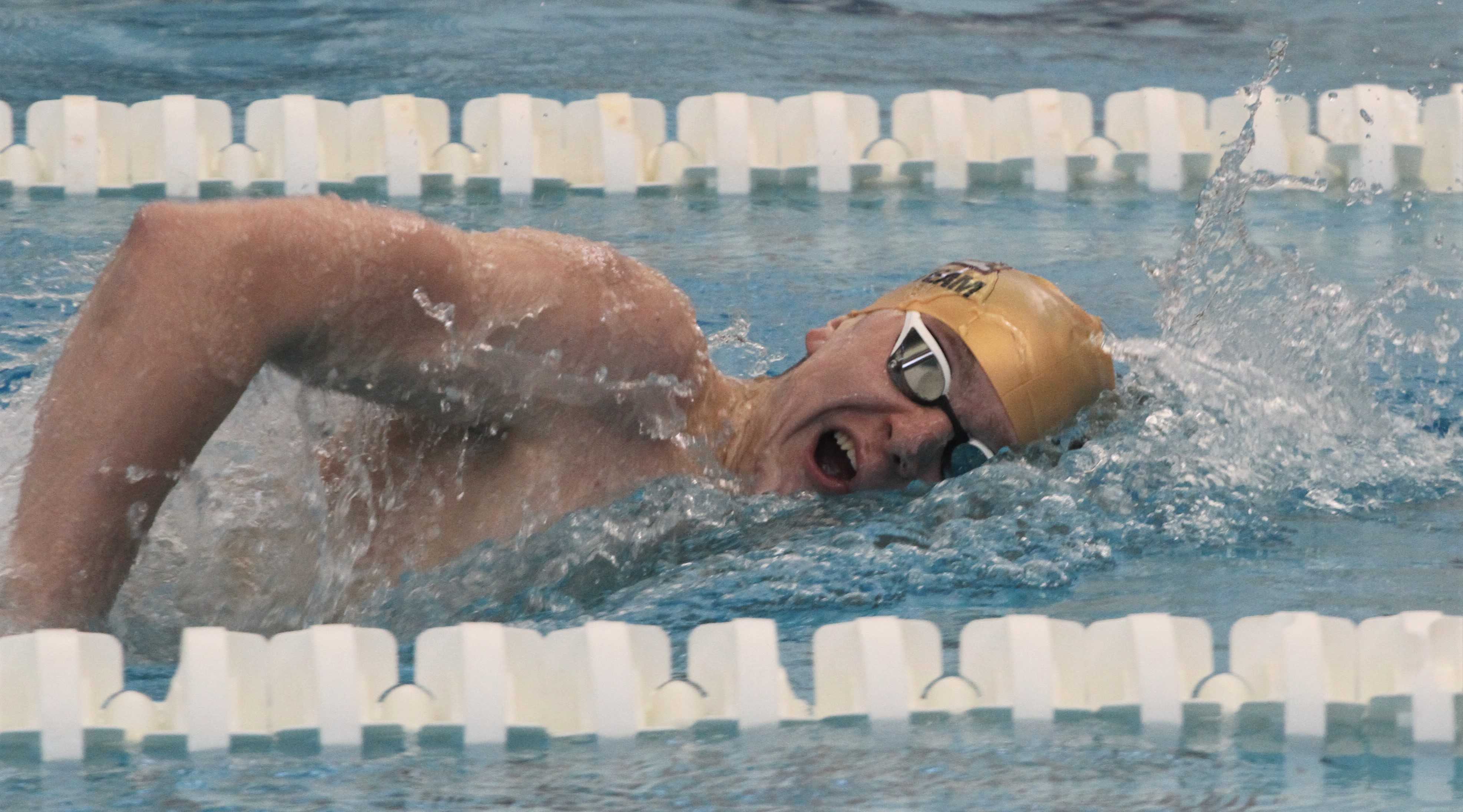 Frandson easily captured his third consecutive titles in both the 200 and 500 freestyle events. He won the 200 in a time of 1:36.46, then came back later to win the 500 in 4:25.71.
Both times set pool records and earned automatic all-American honors.
"He's a once-in-a-coaching career kind of talent," Crouch said. "He's going to be extremely missed next year."
Frandson won the 200 freestyle by more than 3 seconds. His margin in the 500 freestyle was nearly 5 seconds.
"I did pretty well," said Frandson, a California recruit. "I didn't have any best times, but I'm very happy with my results today. My biggest goal today was to win a relay title with the guys, and I got two of them. So I'm ecstatic."
Frandson then teamed up with Will Bennett, Owen Schwebach and Lance Swanepoel to win the 200 freestyle relay in a time of 1:24.11, which set another pool record. Frandson swam the opening leg in 20.57 seconds, giving the Hawks the lead for good.
It was the first relay title in school history.
"We would always get second and third place for three years," Frandson said. "It felt very good to get those first places in my last year."
Swanepoel swam the anchor leg in 20.65 to hold off three other teams. Iowa City West (1:24.50), Waukee (1:24.51) and Bettendorf (1:24.68) earned automatic all-American honors along with Ankeny.
"I've been wanting this hat for awhile," said Swanepoel. "I've been wanting a state championship for so long. I'm so proud of the guys for getting us there."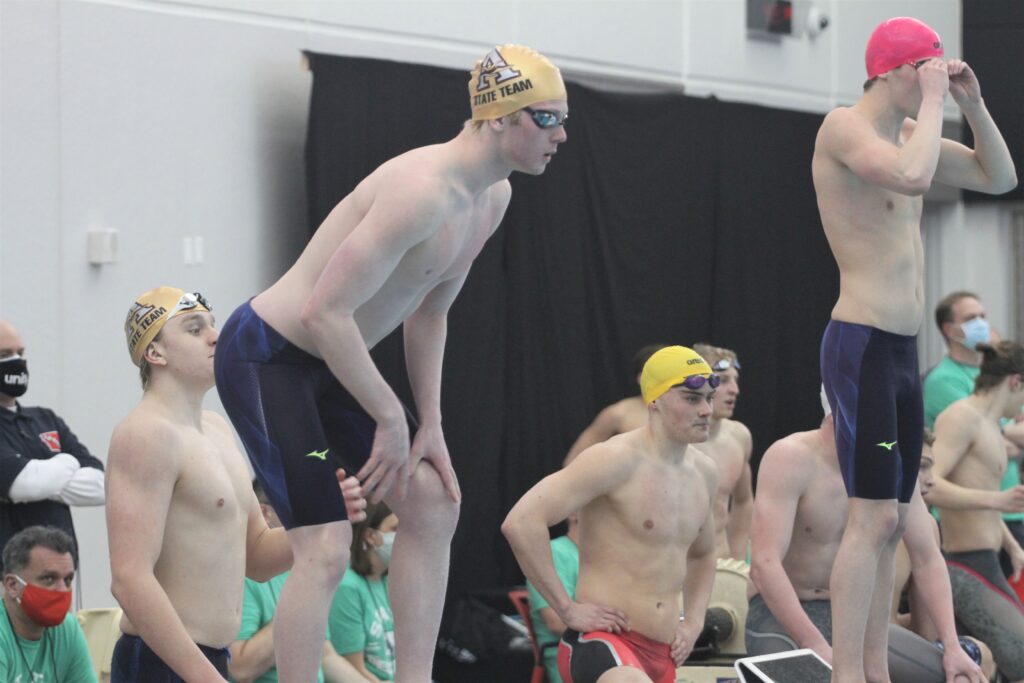 Ankeny later ended the meet by winning the 400 freestyle relay in a time of 3:04.22, which set another pool record and earned automatic all-American honors. That team consisted of Frandson, Bennett, Brek Stukerjurgen and Swanepoel.
"Trent led us off real strong, and we just had to hang on," Stukerjurgen said. "We were confident going in. It felt good to do that."
Frandson swam the opening leg in 44.07, giving Ankeny a lead of 1.59 seconds. The Hawks eventually won by 2.58 seconds over Bettendorf.
"I was very confident I could hold on," Swanepoel said. "They gave me such a lead that I didn't have to worry at all. I put my all out, but I didn't need to."
Waukee only needed to finish the race without being disqualified to wrap up the overall crown. Reiter anchored the Warriors to a third-place finish.
"We had a good day," Crouch said. "Even though Waukee is a great team, we fought them hard through 10 events and kept it pretty close. In the end, seeing that 400 free relay made it all worthwhile."
The relay victories allowed Frandson to complete his high school career with eight state titles. He spent some time earlier this season training at a facility in Chicago and could have elected to stay there, but he wanted to close out his career in style.
"Where I kind of failed was I didn't continue to push like at the halfway mark (in my individual events), so that's something I can work on for the future," he said. "I'll get my times down, but today was awesome with the team. That's why I'm here for high school swimming with the team."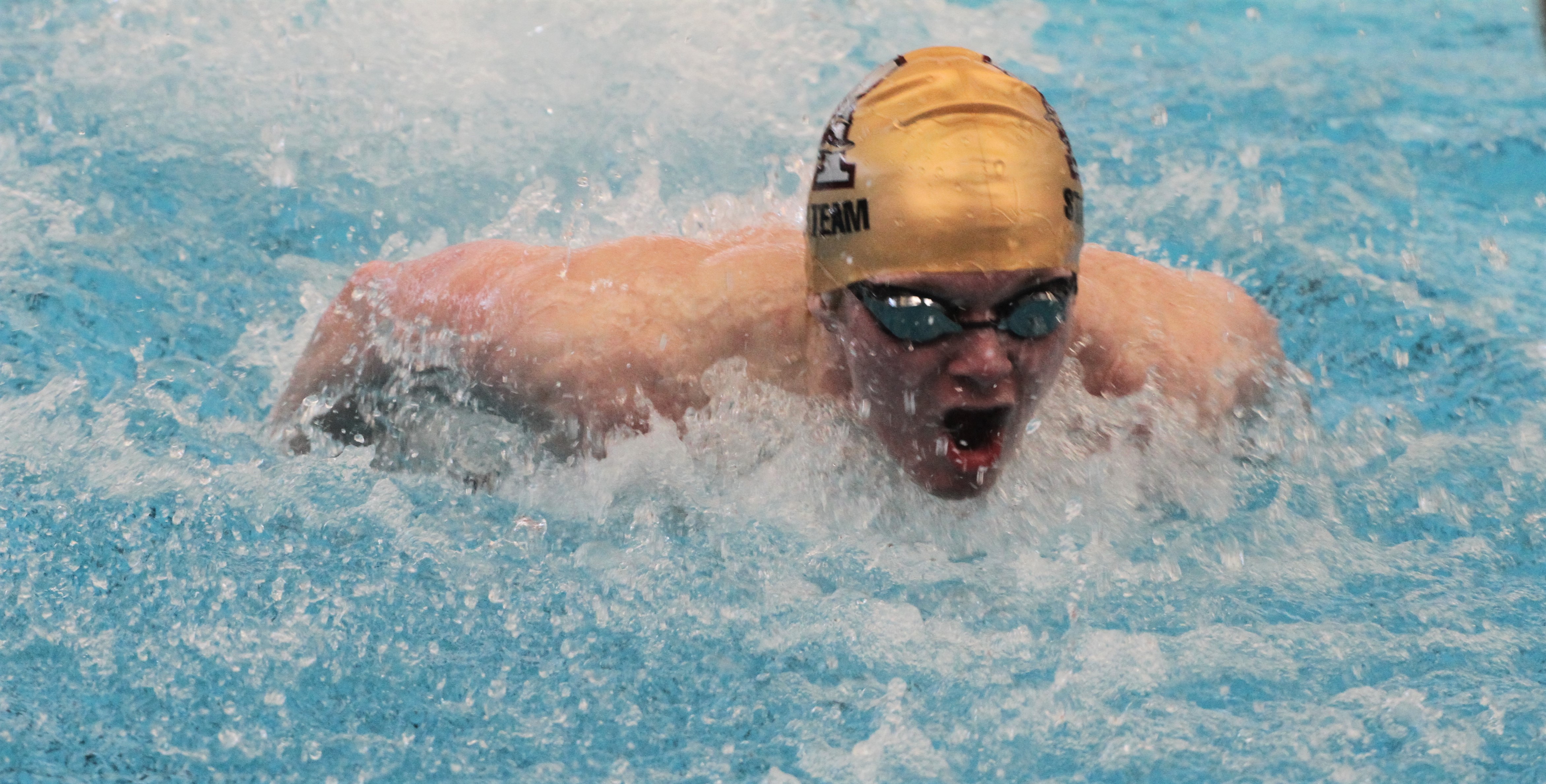 Crouch said he also loves the relay events.
"Relays are the reason I coach the sport," he said. "I like the individual events, but I'm not an individual type of person. I'm more of a team-oriented guy–I always have been. And I just love to see guys work together and come out on top. They'll remember that the rest of their lives."
Swanepoel placed fourth in the 200 freestyle in 1:40.95. He took second in the 100 butterfly for the second straight year, breaking his own school record with a time of 49.34 seconds that also earned automatic all-American honors.
Reiter defended his title in 48.68 after earlier winning the 200 individual medley by more than 3 seconds.
"I wish I would have gone faster, but it was a PR and a new school record. So overall, it was all right," Swanepoel said. "I love all those (Waukee) guys. I've been racing them my whole life, and I know so many of them. I'm proud of all of them. They did great."
Stukerjurgen took third in the 200 IM in 1:53.21. He placed fourth in the 100 backstroke in 51.01.
"My IM was really good, considering I haven't really swam it until this season. I fell a little short in the 100 back, but I still moved up from my seed so I felt good," Stukerjurgen said. "We had lots of good swims. I think the deficit (against Waukee) was a little bit less than projected. We had good swims all the way around, so we felt good."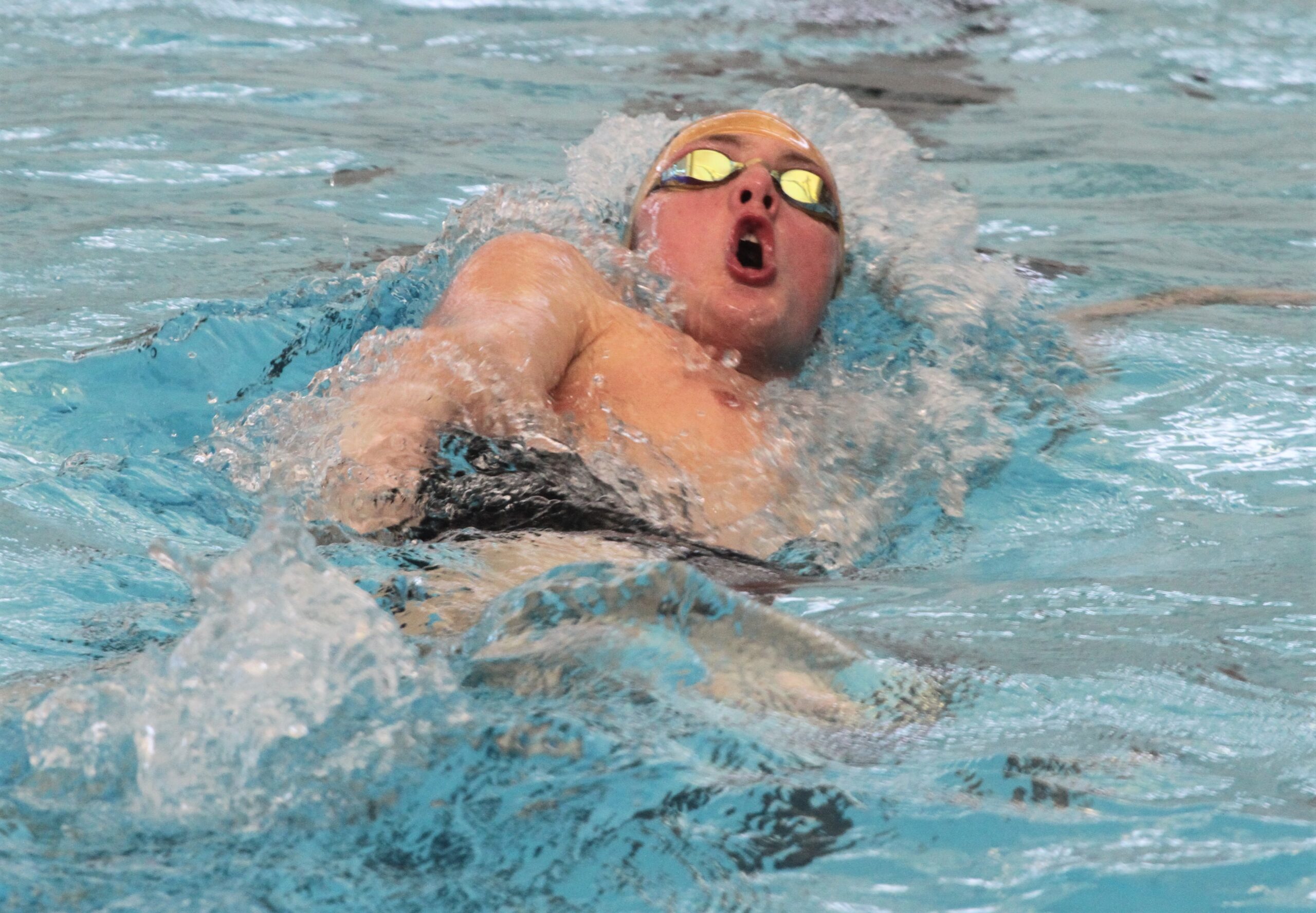 Bennett tied for seventh in the 50 freestyle in 21.45. He finished 11th in the 100 freestyle in 47.18.
Weston Miner took 10th in the butterfly in 51.71 and eighth in the backstroke in 52.14. He also teamed up with Stukerjurgen, Josh Deaton and Schwebach for a ninth-place finish in the 200 medley relay, where the Hawks posted a time of 1:37.22.
Schwebach added a 15th-place finish in the 500 freestyle. He was clocked in 4:49.21.
"I'm really proud," Swanepoel said. "It wasn't the overall outcome we really wanted, but I'll take it. It feels good. It's better than last year."
Here are the rest of Ankeny's individual results:
200 freestyle: Schwebach, 1:48.10 (20th).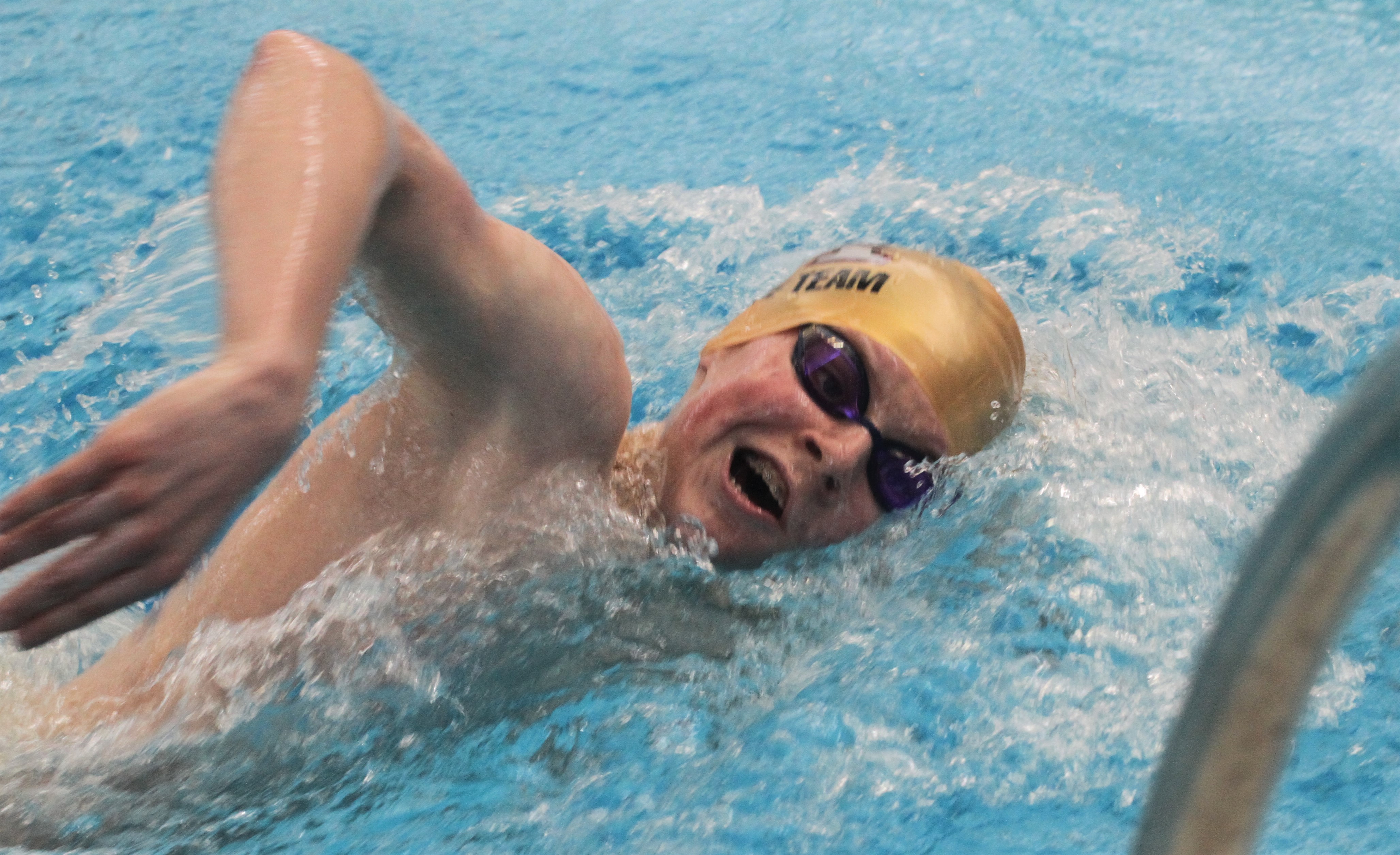 200 IM: Deaton, 2:03.90 (23rd); Grant Miller, 2:04.49 (27th).
50 freestyle: Dylan Rauser, 22.33 (25th).
100 butterfly: Anders Peterson, 52.66 (18th).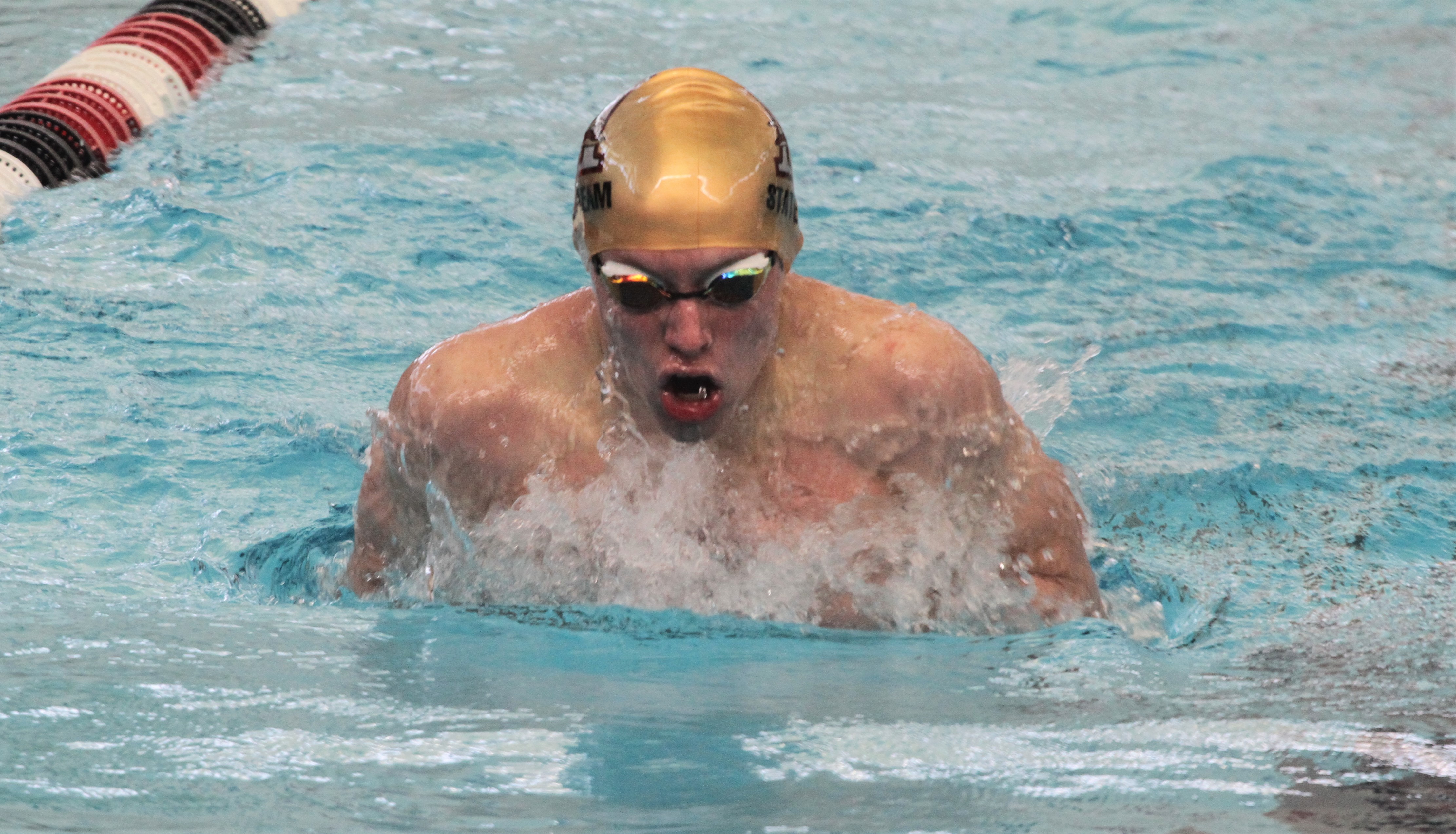 500 freestyle: Zane Holmen, 4:56.35 (24th).
100 backstroke: Miller, 55.73 (26th).
100 breaststroke: Deaton, 1:01.93 (17th); Hudson Griffin, 1:02.39 (19th); Nathan Neppl, 1:02.73 (21st).