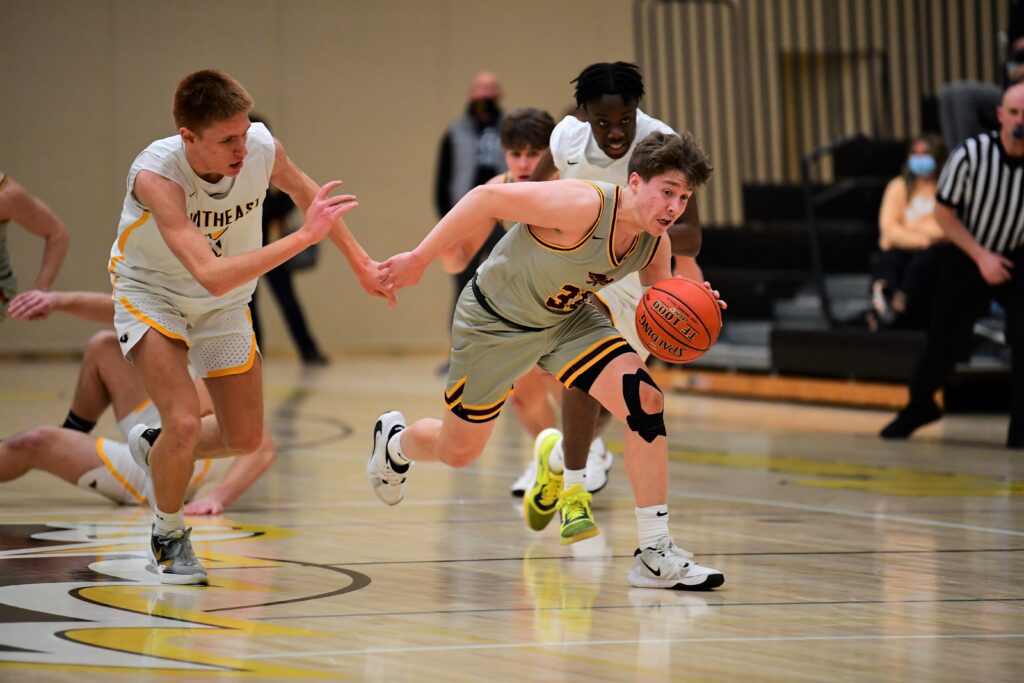 The Ankeny boys' basketball team has posted some impressive victories this season.
The Hawks have also suffered some disappointing losses.
Tuesday's non-conference game at Southeast Polk would fall into the latter category.
After jumping out to a 21-14 lead, Ankeny went cold midway through the second quarter and never recovered. The Rams went on a 36-2 run that stretched into the third quarter and rolled to a 67-45 victory.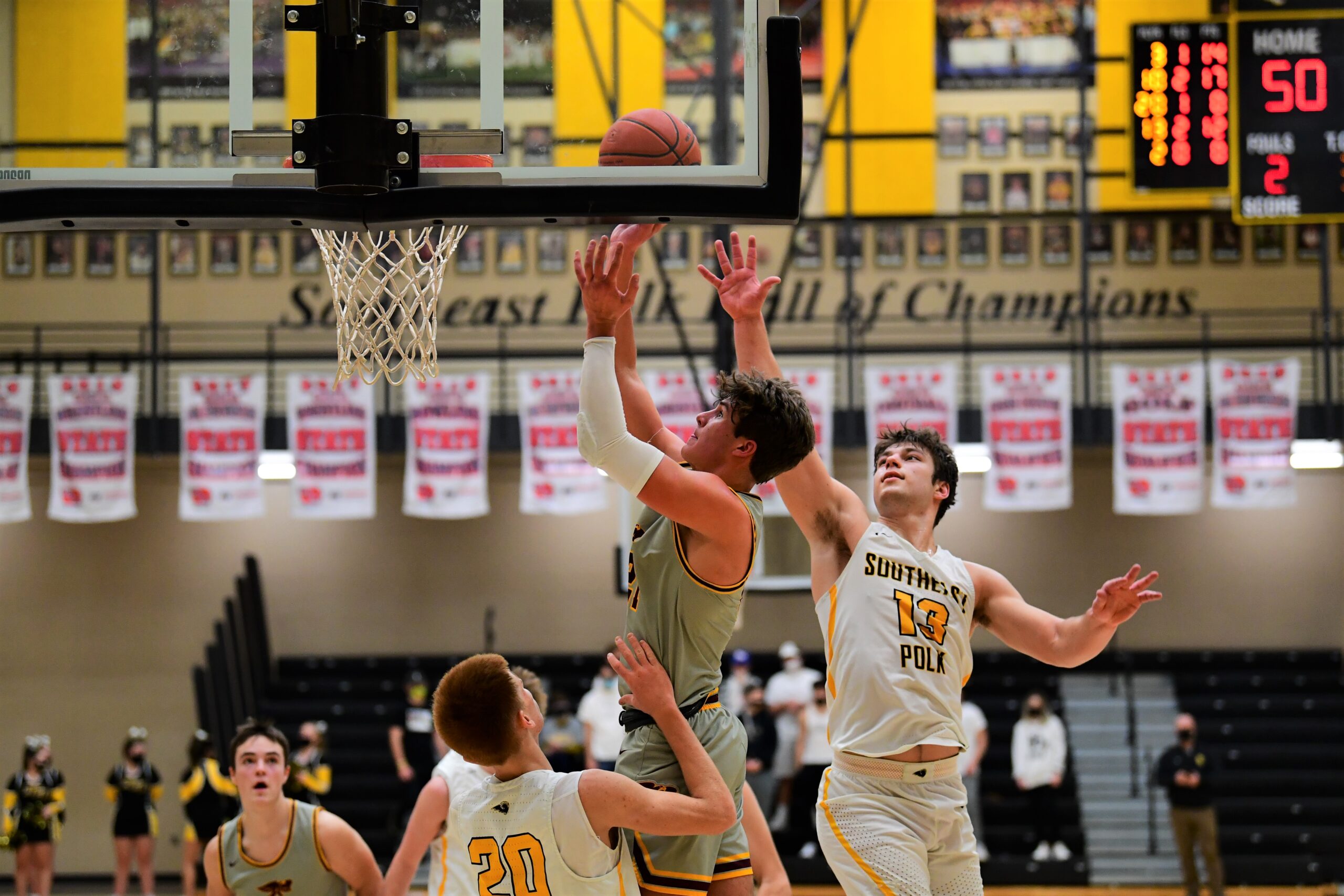 "For the first quarter and a half, I was feeling really good," said Ankeny coach Brandt Carlson. "Our offense looked good, and our defense was competing hard. But then they got the lead, and it was kind of like we forgot how to play basketball. They hit a lot of shots, and we couldn't hit anything for awhile. We were calling timeouts to try to stop the bleeding, and it just didn't work.
"We've just got to try to learn from it ultimately," he added.
Southeast Polk started its huge run with back-to-back 3-point goals. The Rams later took a 26-21 lead before Ankeny's Bentor Neyail dunked the ball off a rebound with 1 minute 33 seconds left in the half, but the Hawks didn't score again until late in the third quarter.
Southeast Polk extended its margin to 31-23 at halftime, then scored 19 straight points to open the second half. The Rams had a trio of 3-pointers during that stretch.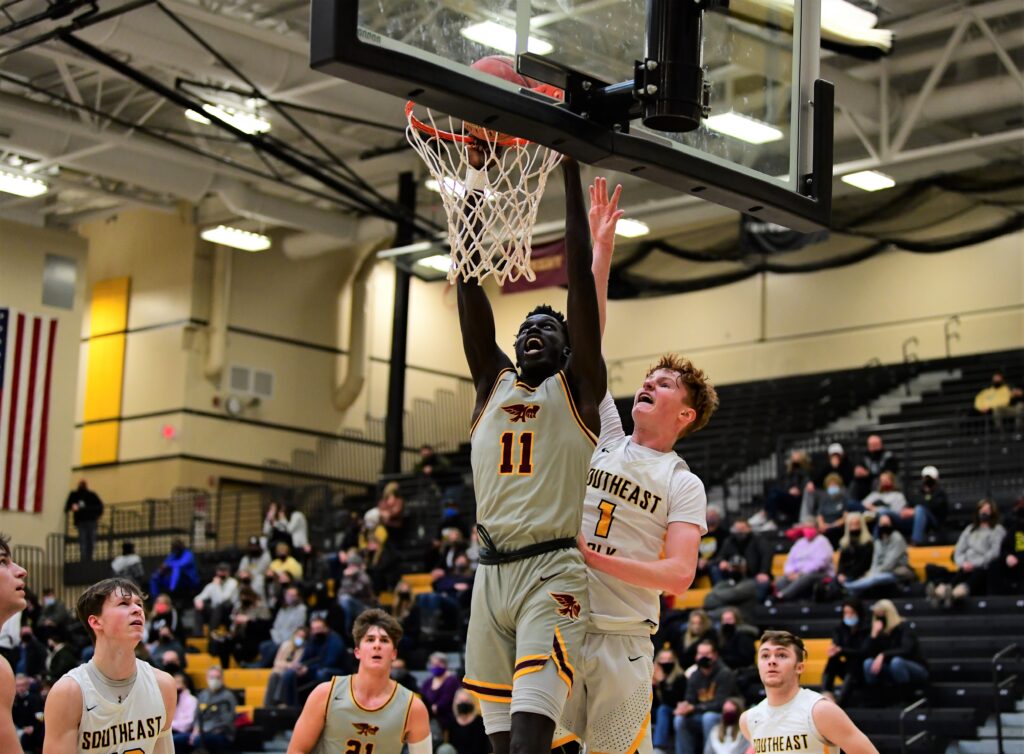 "They're a tough team to play because they have four shooters on the floor, so you can't sag off of and help on people," Carlson said. "Then we started giving up some easy drives and their (post player) got some easy layups because we weren't rotating and helping. It was just not a good effort overall."
The Southeast Polk run finally ended when Ryan Crandall made a pair of free throws with 2:10 left in the third quarter. The Hawks went on a 9-2 run to close the gap to 52-32, but they could get no closer the rest of the way.
Crandall and Brayden Drea each had 11 points to lead Ankeny, which dropped to 8-9 on the season. Crandall also had three steals.
Drea scored all of his points in the first quarter, including three 3-pointers.
"He played with a lot of confidence," Carlson said of Drea. "But we got in some foul trouble early on, and just didn't really recover. We didn't handle some situations very well."
Matt Stueckradt had a season-high seven points for Ankeny, which shot just 30.2 percent from the field (16-of-53). Neyail grabbed nine rebounds.
Southeast Polk (10-6) got 22 points from Boone Bain and 19 more from Riley Edwards. They each had three 3-pointers.
Dominic Caggiano went 5-of-6 from the field and had 12 points for the Rams. James Glenn dished out 10 assists, while Malichai Williams grabbed eight rebounds.
"I thought we were ready to go, but I've just got to do a better job," Carlson said. "Hopefully, we can pick ourselves back up on Friday."
The Hawks will close out the regular season on Friday with a non-conference game at Des Moines North (10-3).