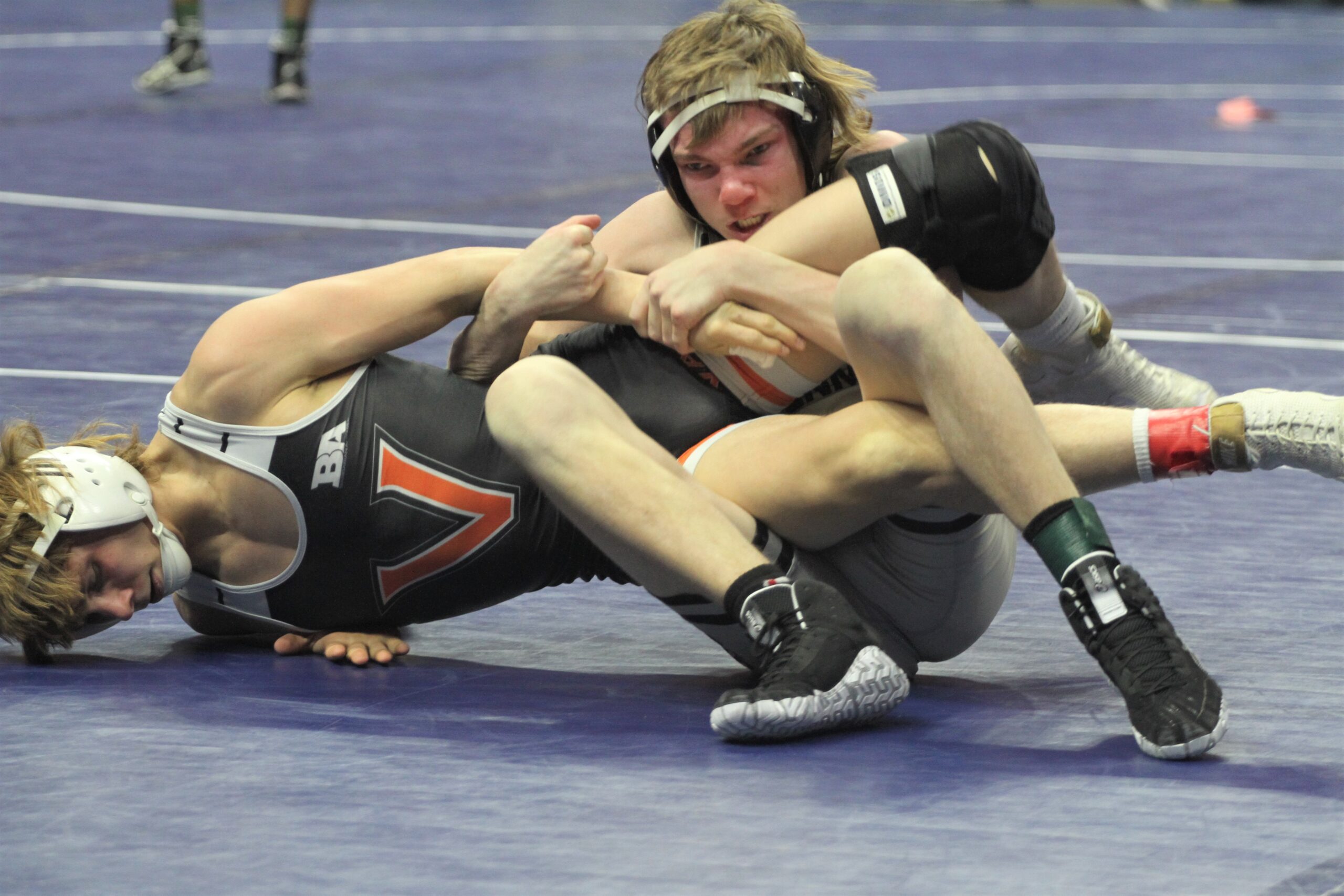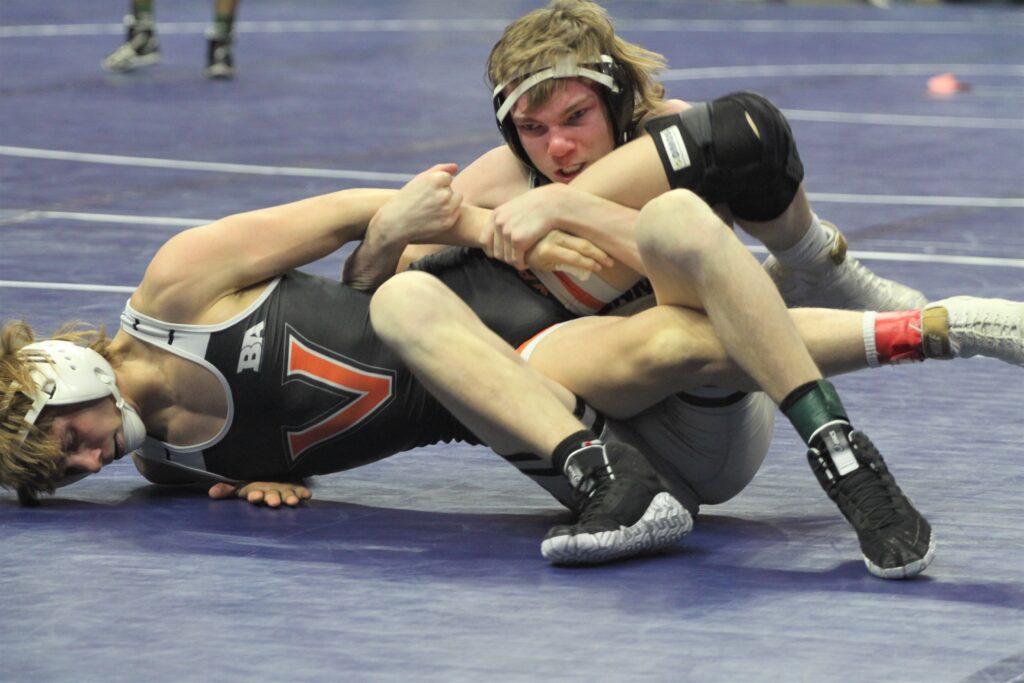 Ankeny Centennial's Cael Wiener was a lot more relaxed heading into this year's Class 3A state wrestling tournament.
He felt even better after advancing to Friday's quarterfinals.
The eighth-ranked Wiener posted a 12-6 decision over No. 7 Nate Bierma of Valley in a first-round match at 113 pounds on Thursday at Wells Fargo Arena. He Improved his record to 17-10.
"I kind of just knew what he had a tendency to do," Wiener said.
Wiener qualified for state a year ago as a freshman, but he lost both of his matches at 106. The experience, though, paid off for him on Thursday.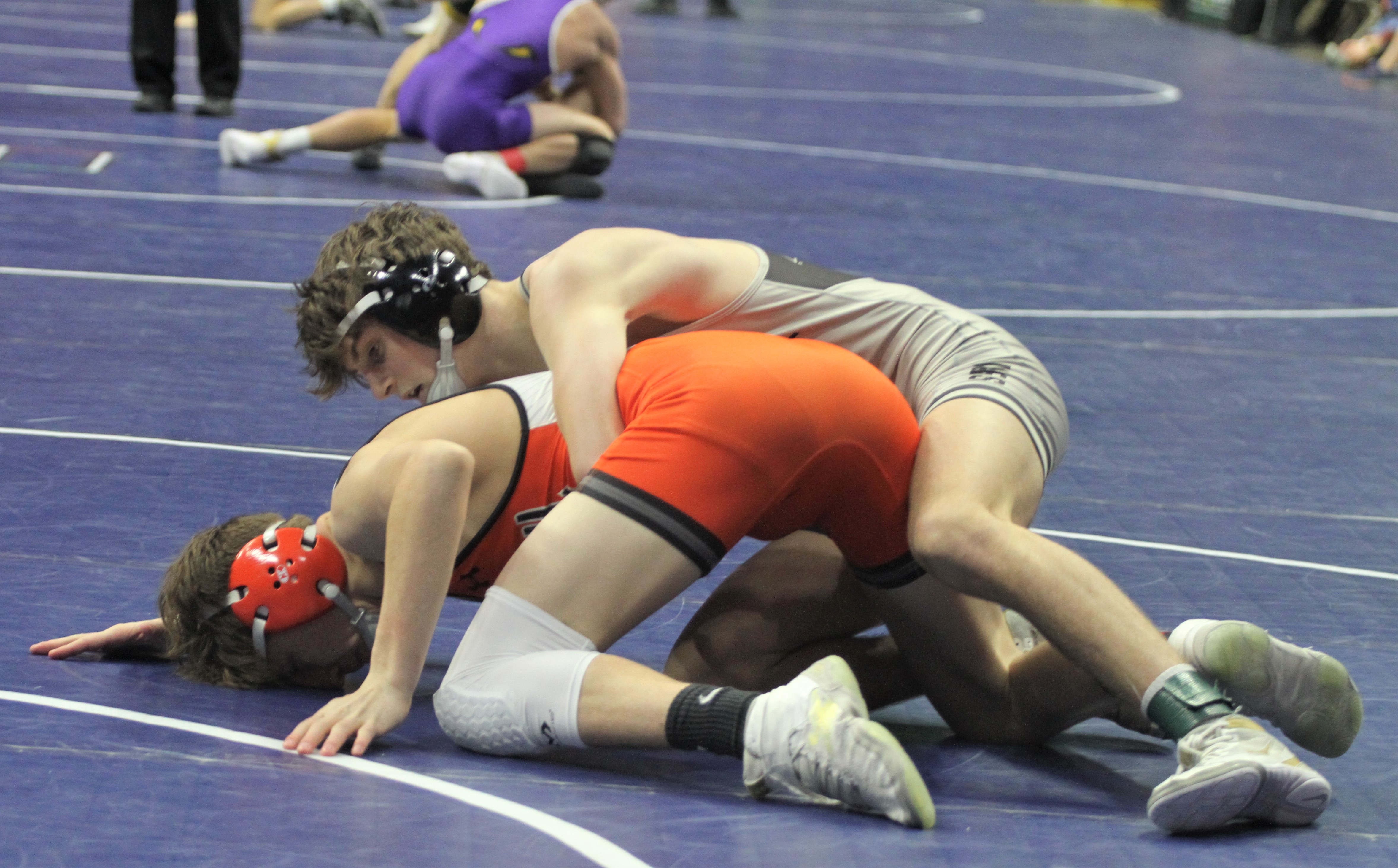 "Last year I had a lot of anxiety coming into this," Wiener said. "Today, it really helped me to relax and just wrestle my match."
Wiener was the only one of Centennial's six qualifiers to reach the quarterfinals. He will meet No. 4 Koufax Christensen of Waukee (23-2) on Friday morning.
"I want to make it as far as I can," Wiener said. "Obviously, I've got a tough kid in the quarterfinals, but I've wrestled him before and I think I can beat him."
Centennial coach Jay Groth provided some extra motivation for Wiener to win his opening match. Bierma is the son of Jesse Bierma, who was Groth's first state qualifier when he coached at Des Moines Roosevelt.
"I told Cael, 'You can't lose to this kid because I've got a history with the family and I don't want to answer to that any other way,'" Groth said. "He went out and wrestled great and beat a good kid."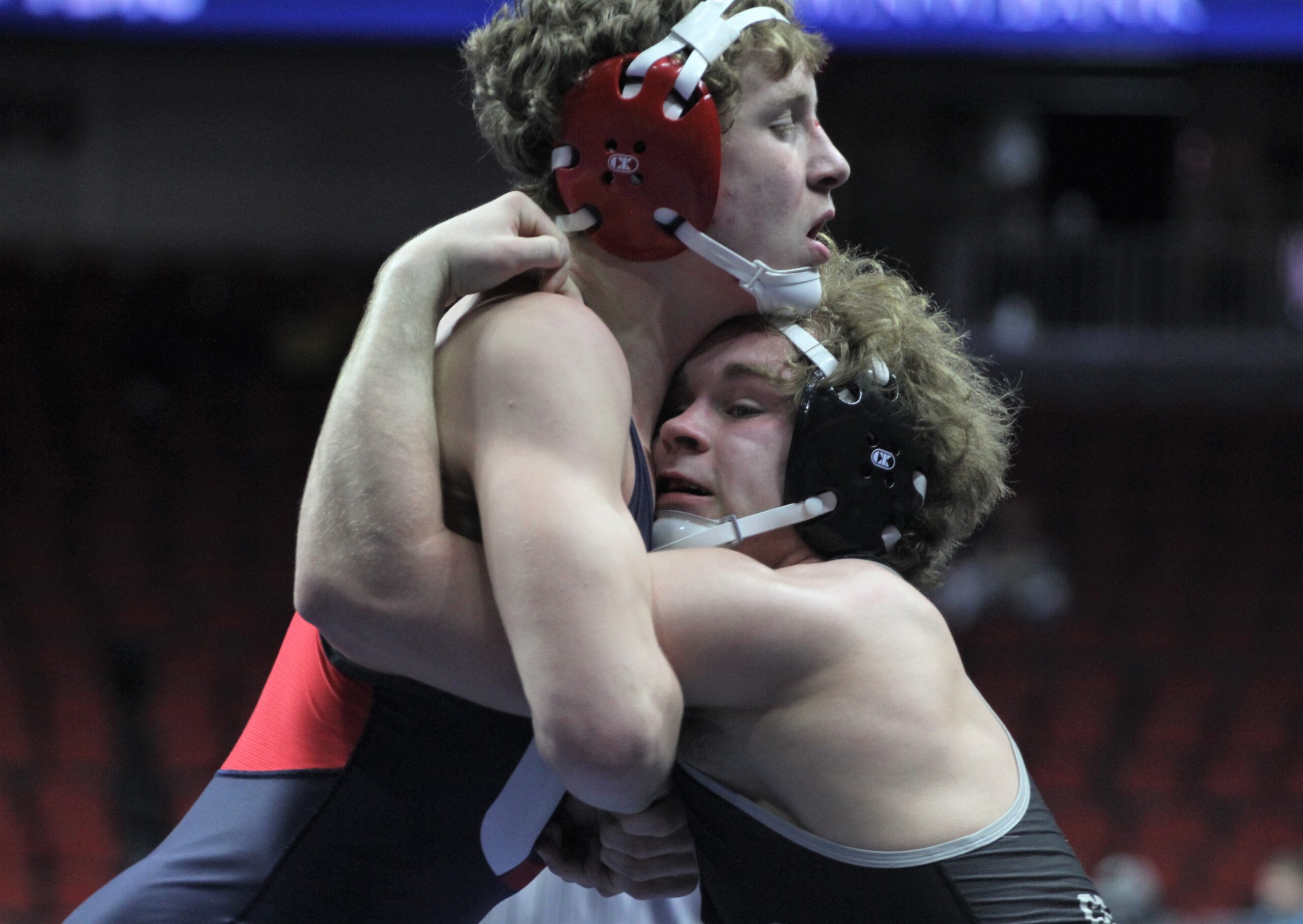 Centennial is currently tied for 18th place in Class 3A with nine points. The Jaguars also have three wrestlers alive in the consolation bracket.
Drew Dunn at 132, No. 4 Jackson Helmkamp at 138 and No. 6 Carter Cahill at 160 each won a consolation match on Thursday to remain in contention for a spot on the awards podium. They will each need to win one more match to become a placewinner.
Helmkamp suffered an 8-6 loss in overtime to Carter Drake of Carroll in his opening match. Drake got a takedown in the final seconds of the third period to tie the match, then got the winning takedown shortly thereafter.
"(Assistant) coach (Brad) Bruhl didn't think the takedown at the end of regulation was in time," Groth said. "Honestly, I was more upset with us getting called for stalling twice than I was about the takedown (that forced overtime). We were up 5-1 and lost the match in the third period. We can't leave it in the ref's hands, and that's what we did."
Cahill also lost in overtime, dropping a 3-1 decision to Urbandale's Kasey Ross in a rematch from the district final. Ross also won that match in overtime.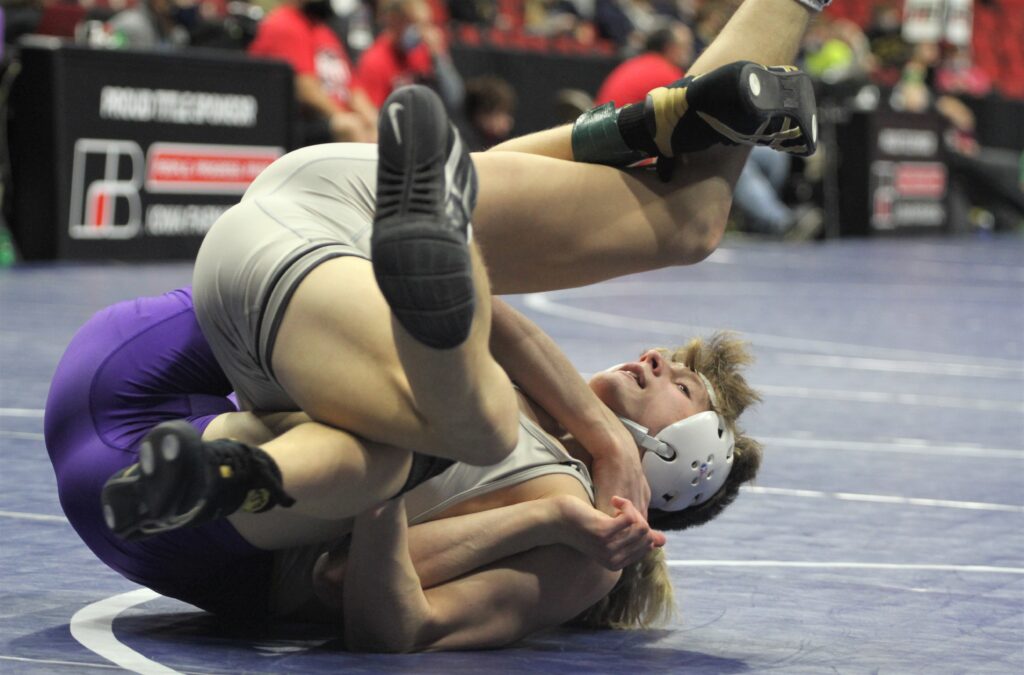 "I thought we were the aggressive wrestler the whole match, but we just didn't get the points," Groth said. "It was rough."
Dunn lost by a technical fall, 17-2, to No. 1 Ryder Block of Waverly-Shell Rock. He then fought his way off his back and pinned Braden Blackorby of Johnston in 3 minutes 17 seconds in a consolation match.
Dunn (20-16) will await the loser of a quarterfinal match on Friday morning, as will Helmkamp (23-4) and Cahill (27-9). Helmkamp pinned Gavin Wiseman of Fort Madison in 1:38 in his consolation match, while Cahill posted a 12-5 decision over Calvin Tighe of Spencer.
"We came back and won some matches," Groth said. "Double D (Dunn) got the fall, and that was awesome. He gets to wrestle (Friday) and if he wins one more match, he places.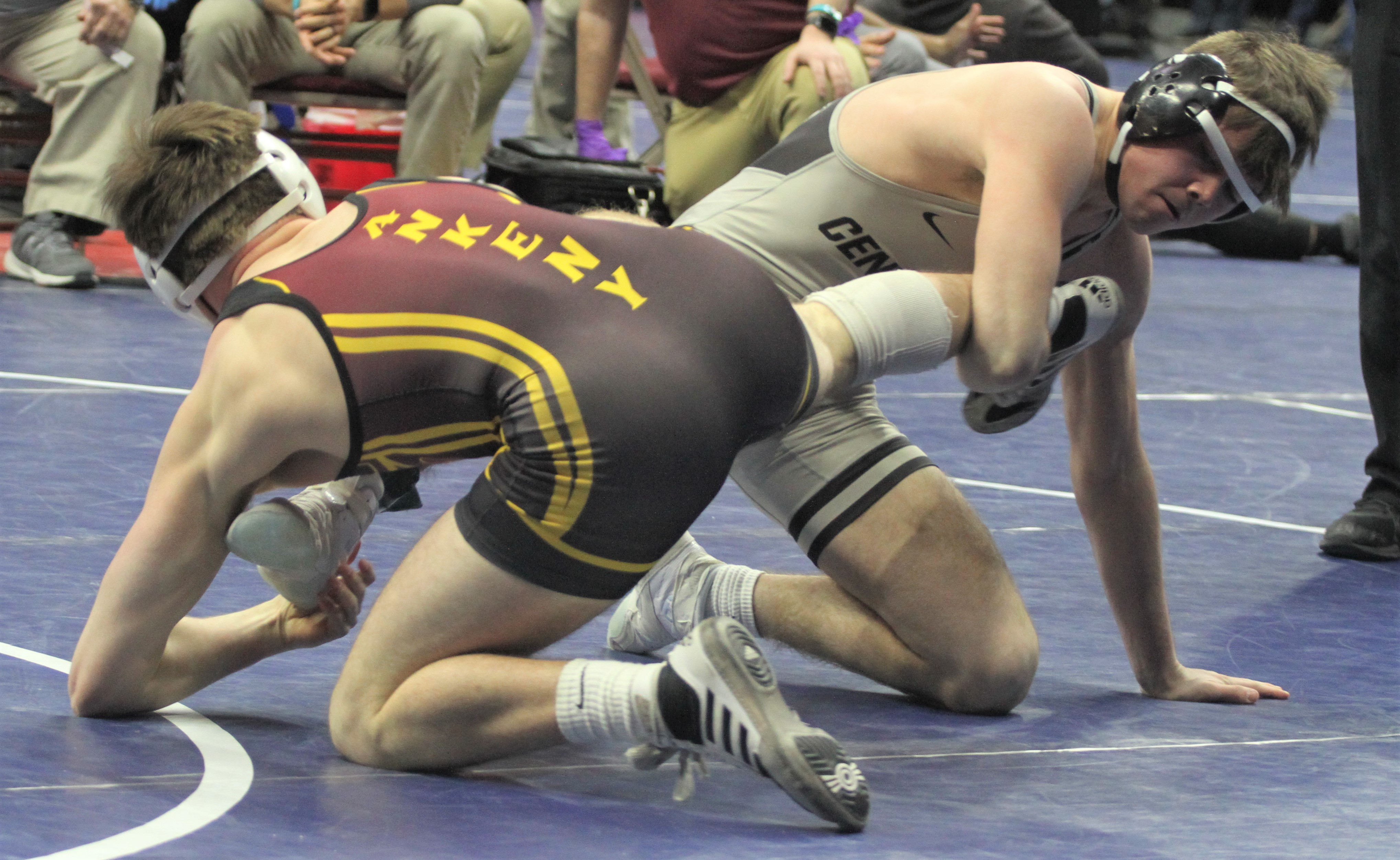 "These guys are all coming back next year, but we don't want to wait until next year. We want to get stuff done right now," he added.
Centennial's Payton Bright at 106 and Carter Bennett at 152 were both eliminated from the tournament after losing their first two matches. Bennett ends the season at 22-15, while Bright finishes at 16-18.
Bennett was pinned by No. 2 Caleb Rathjen of Ankeny in 2:14 in the first round. He was then pinned by No. 10 Divion Ocheltree of Cedar Rapids Kennedy in 4:37.
Bright was pinned by No. 1 Carter Freeman of Waukee in 58 seconds in his opening match. He then dropped a 5-0 decision to No. 9 Cael Long of Cedar Rapids Kennedy.