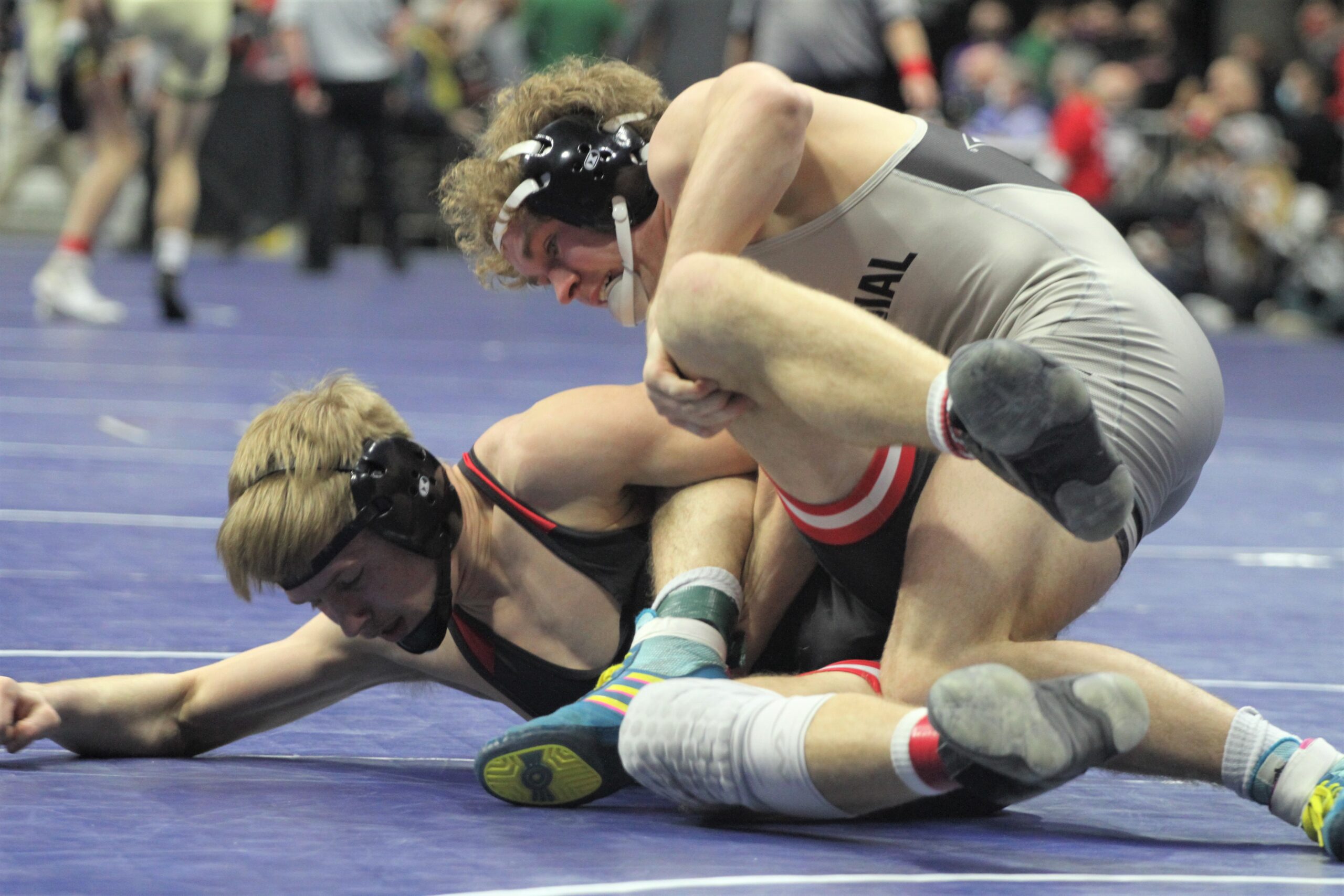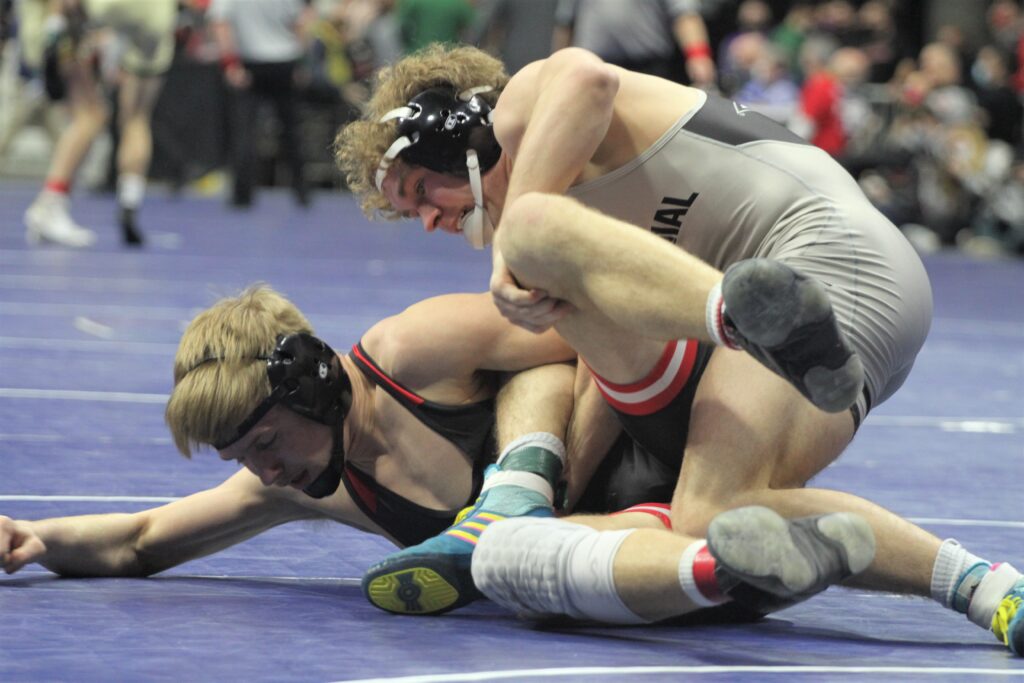 Ankeny Centennial's Carter Cahill didn't get down on himself after a first-round loss in the Class 3A state wrestling tournament on Thursday.
The sixth-ranked Cahill has responded with three consecutive consolation victories at 160 pounds. He posted a 3-2 decision over No. 5 Kody Cook of Fort Dodge on Friday night at Wells Fargo Arena, assuring himself of a top-six finish.
"It feels amazing to say the least," Cahill said. "I'm glad all my hard work is finally paying off."
Cahill scored the only takedown of the match in the first period. He avenged a 5-2 loss to Cook in the finals of the CIML Iowa Conference tournament last month.
"I didn't wrestle my best match at conference. I knew this was a winnable one, and I took the opportunity," Cahill said. "The key to beating Cook was getting just one open look and finishing hard. He's a great defensive wrestler, and I knew that coming into the match."
Cahill, a junior, improved his record to 29-9. He also posted a 3-2 decision over Waukee's Jermaine Sammler earlier on Friday.
"Carter was obviously the bright spot of the day," said Centennial coach Jay Groth. "He beat the Waukee kid in a good match. The kid is really athletic and quick. It was a tough match, but he wrestled smart."
Cahill will meet No. 3 Logan Adamson of Bettendorf (25-2) in a consolation semifinal on Saturday morning. He will then face either No. 10 Ryan Van Donselaar of Pella (34-8) or No. 4 Deven Strief of North Scott (23-5) for third or fifth place.
"Carter's really explosive when he wants to be," Groth said. "It was good to see him get that early takedown against Cook and wrestle a smart match. He was obviously pretty jacked to get the win."
Cahill has been more aggressive since dropping a 3-1 overtime decision to Urbandale's Kasey Ross in Thursday's opening round. Ross lost his next two matches on Friday and was eliminated from the tournament.
"Carter has been motivated to get here (to state)," Groth said. "In the past he wrestled not to lose and that got him in trouble, and that's what happened in the match against (Ross). But he's opened up some since then, and he's having more success."
The Jaguars are tied for 26th place in Class 3A with 14 points heading into Saturday's action.