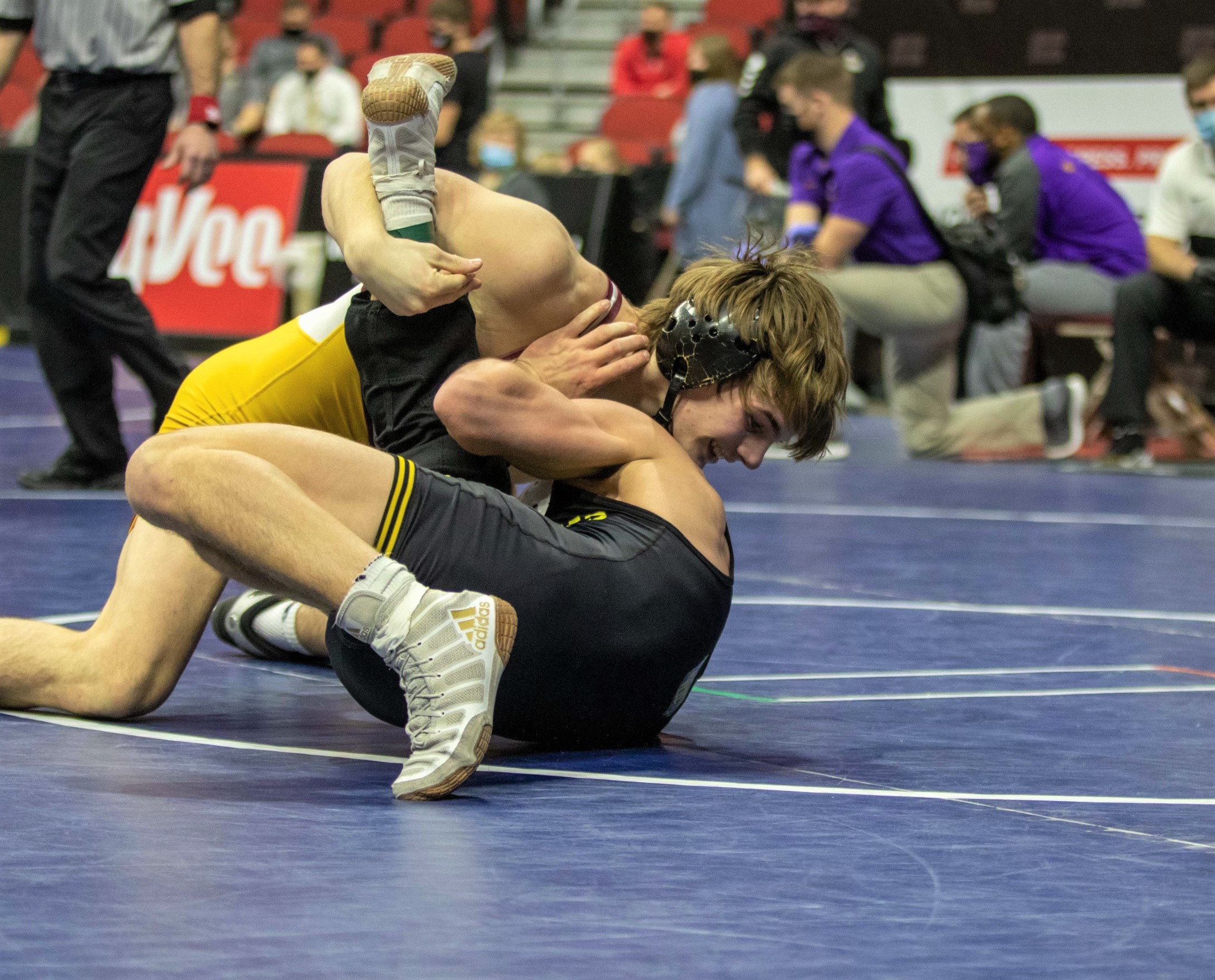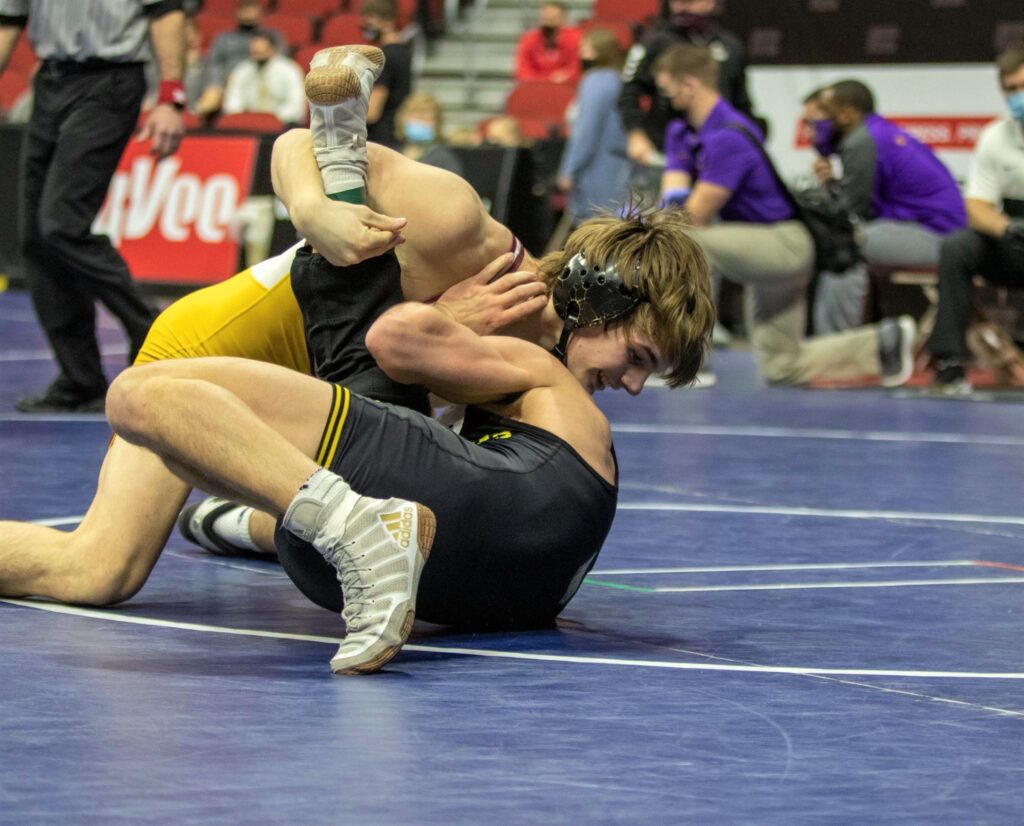 The Ankeny wrestling team has moved into fourth place in the Class 3A state tournament heading into Saturday night's finals.
The eighth-ranked Hawks got fourth-place finishes from Cael Cox and Cade Bennethum during the consolation finals on Saturday. Jace Anderson added a seventh-place finish, while Ben Hansen took eighth.
Ankeny now has 92.5 points, five more than No. 5 Bettendorf, in the battle for fourth place. Bettendorf has three finalists, while the Hawks have two–top-ranked Trever Anderson at 120 pounds and No. 2 Caleb Rathjen at 152.
"Everyone on our team knew we were capable of this," said Jace Anderson. "We've been wrestling the best competition we could find all year, and it definitely is paying off at the right time. We are returning four placewinners and eight qualifiers. These next couple years are going to be a lot of fun."
The No. 7 Cox closed out his career as a two-time placewinner. He took sixth at 120 a year ago before finishing fourth at 126 on Saturday.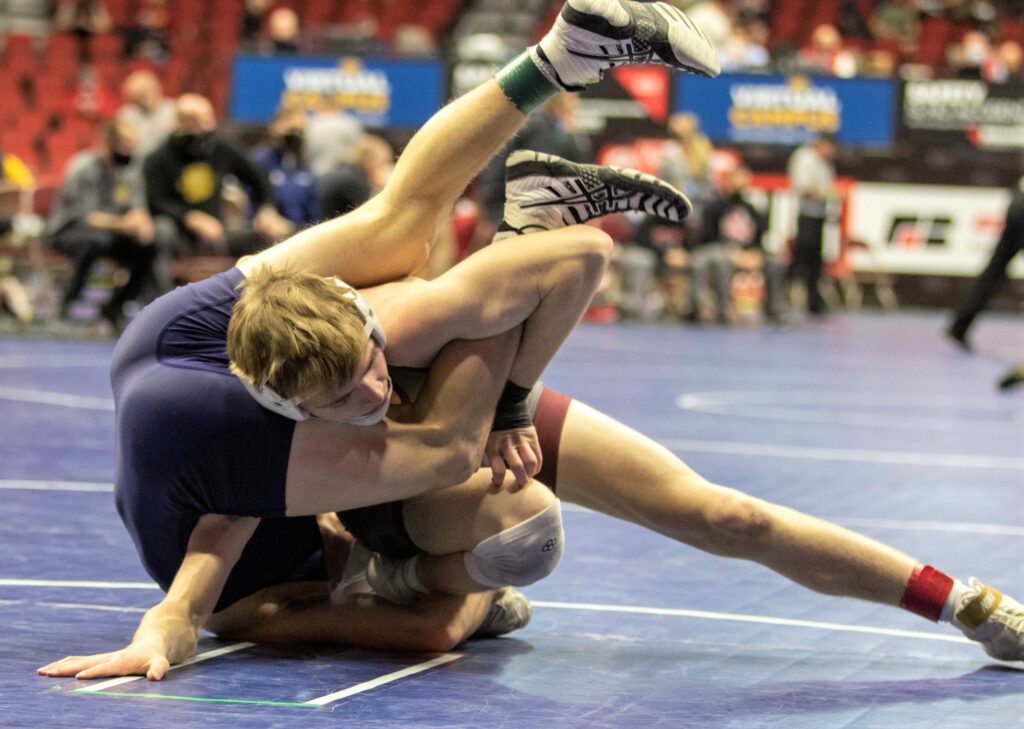 Cox won by injury default over No. 3 Grant O'Dell of Iowa City West in a consolation semifinal.
"He hurt his ankle (Friday) night and injury defaulted down to sixth place," Cox said of O'Dell.
In the third-place match, Cox dropped a 3-2 decision to No. 6 Nick Walters of Sioux City North. He lost to Walters for the third time this season.
"Walters is an odd matchup for me due to the fact that not many kids wrestle like him," said Cox, who finished with a 27-7 record. "He's good with tying up wrists and stays in pretty good position throughout a match. It's not how I wanted my career at Ankeny to end, but I can look back and be proud of how far I've come. I can not thank my coaches enough for all they have done for me."
The unranked Bennethum used a headlock to pin No. 5 AJ Petersen of North Scott in 1 minute 52 seconds in a consolation semifinal at 182. It was the sophomore's third victory over a ranked opponent in the tournament and his second straight fall after pinning No. 4 Evan Surface of Western Dubuque (Epworth) in a third-round consolation match on Friday night.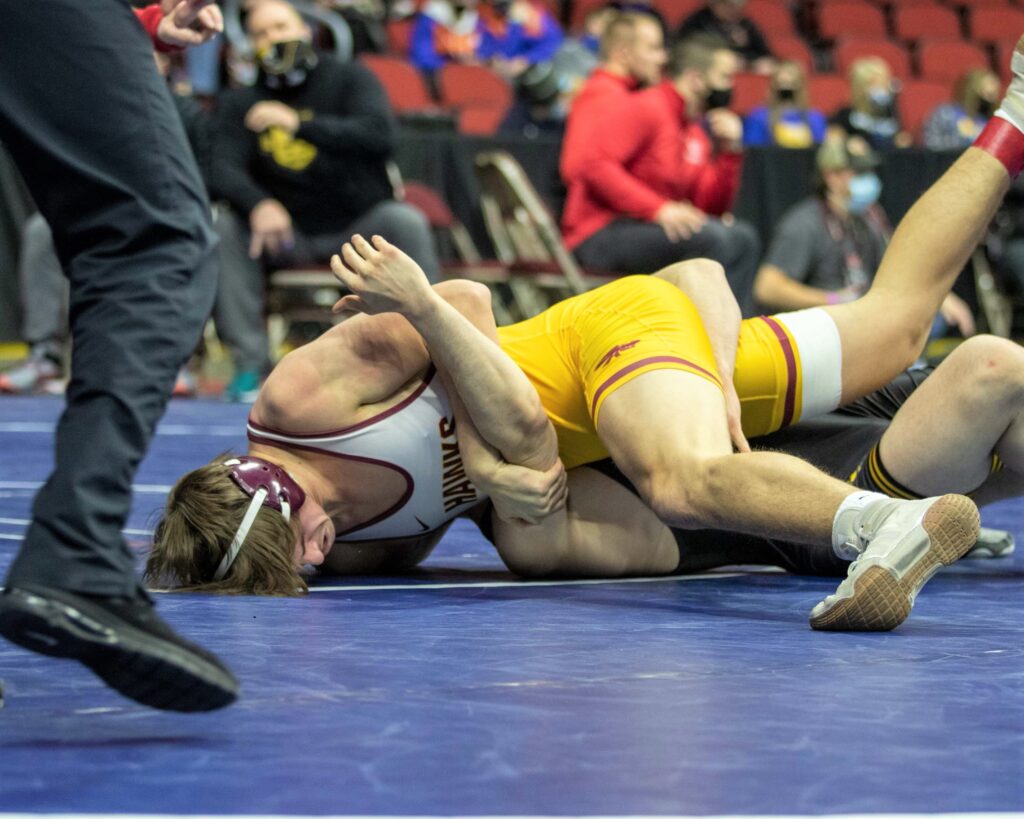 In the third-place match, Bennethum was pinned by No. 7 Aiden Grimes of Southeast Polk in 1:48. Bennethum, who finished with a 24-11 record, was also pinned by Grimes in the quarterfinals on Friday.
Like Bennethum, the unranked Anderson defeated three ranked foes in the tournament. The sophomore posted a 4-2 decision over No. 9 Cayden Langreck of Waverly-Shell Rock in the seventh-place match at 138.
"I would say that I'm happy with my performance, but definitely not satisfied at all," said Anderson, who finished with an 11-4 mark. "I know I was in a loaded bracket, and I was right there with the best guys. This is just a stepping stone for next season. I got one season left to finish on top of that stand with my brother (Trever)."
The No. 6 Hansen dropped a 9-1 major decision to No. 5 Kael Kurtz of Iowa City High in the seventh-place match at 106. The freshman finished the season at 21-11.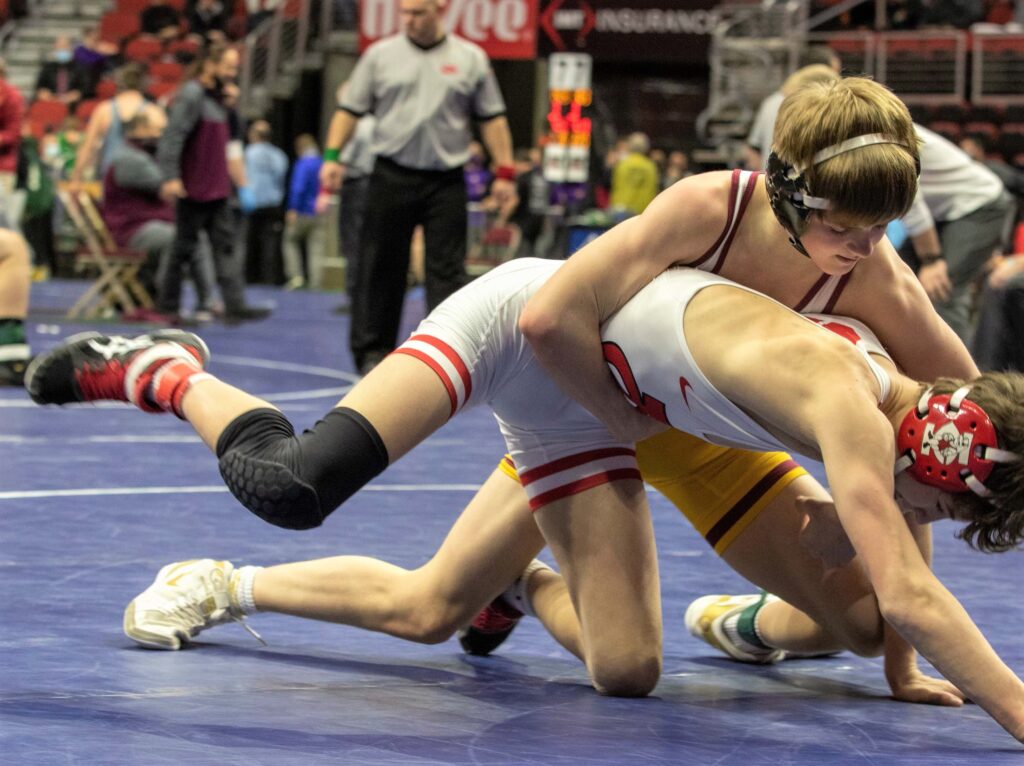 No. 1 Waverly-Shell Rock leads the Class 3A field with 146.5 points. The Go-Hawks are seeking their third straight crown.
No. 3 Waukee is in second place with 141 points. No. 2 Southeast Polk is third with 135.
Waverly-Shell Rock has five finalists, including No. 1 Aiden Riggins at 152. Riggins will try to prevent Rathjen from becoming Ankeny's first three-time state champion.
Waukee has four finalists. Southeast Polk has two.