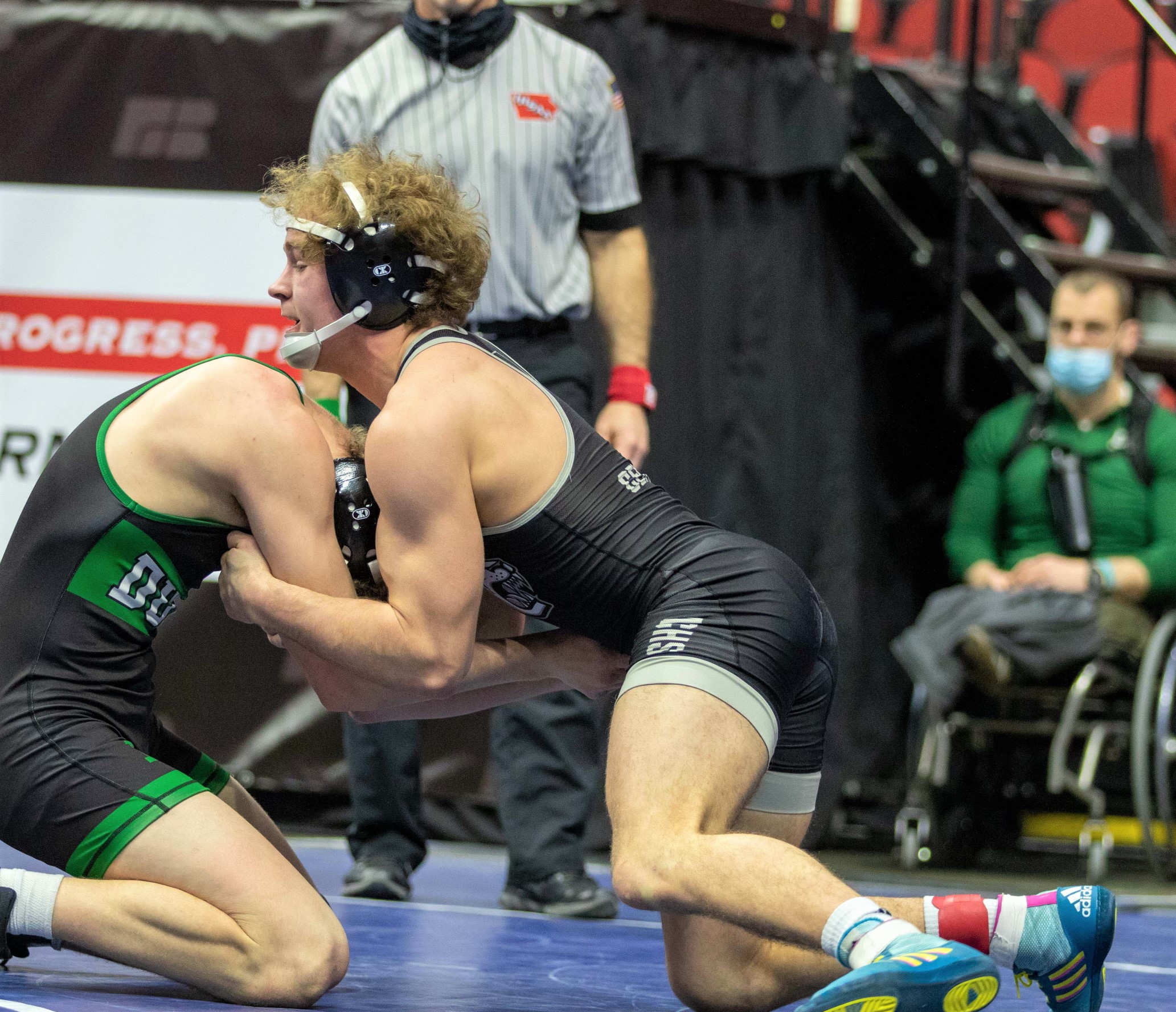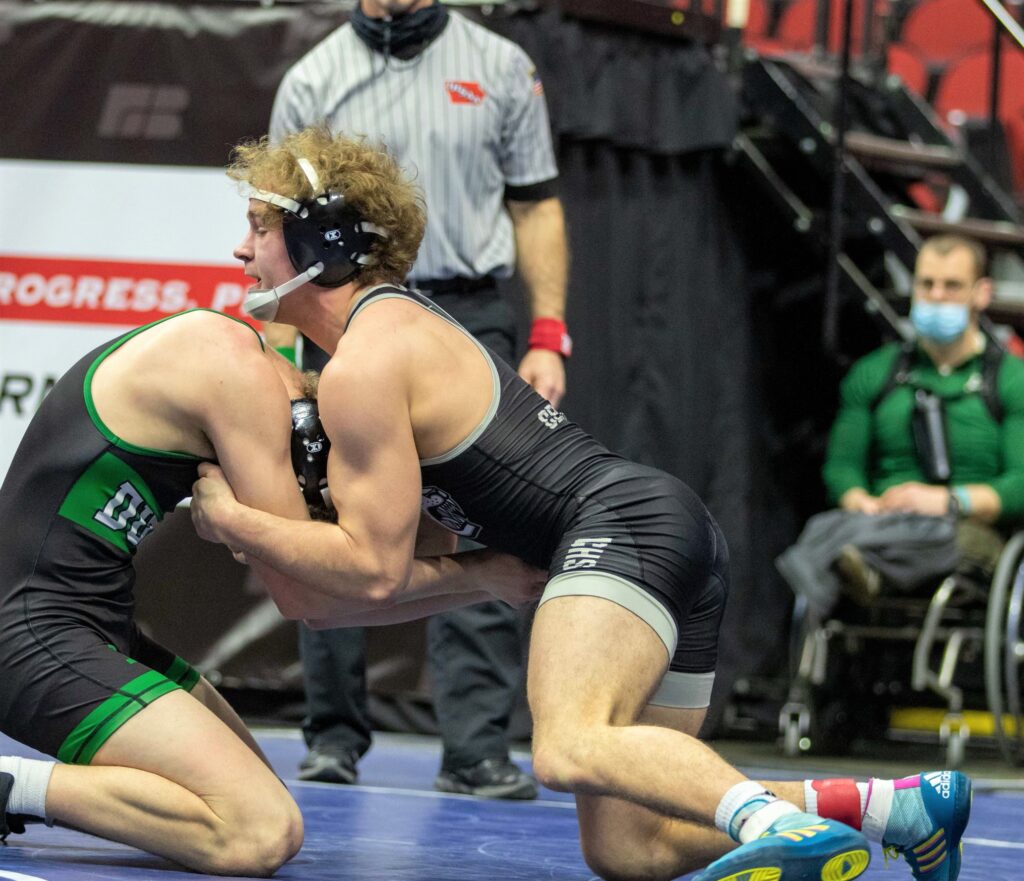 After earning a fifth-place finish in the Class 3A state wrestling tournament on Saturday, Ankeny Centennial junior Carter Cahill is still hungry.
"It feels amazing, but I want more," said Cahill. "Next year I'm certainly shooting for that state championship."
The sixth-ranked Cahill posted a 7-2 decision over No. 10 Ryan Van Donselaar of Pella in the fifth-place match at 160 pounds. He finishes with a 30-10 record, reaching the 30-win mark for the second straight season.
Cahill won four of his five matches after losing in overtime to Urbandale's Kasey Ross in Thursday's opening round.
"Carter showed a lot of toughness in fighting back from a first-round loss," said Centennial coach Jay Groth.
Earlier on Saturday, Cahill dropped an 11-4 decision to No. 3 Logan Adamson of Bettendorf in a consolation semifinal.
"Adamson was up there with the best, and he certainly could be in the finals," Cahill said. "He's explosive on his feet and just a great wrestler."
The Jaguars are in 29th place with 16 points heading into Saturday night's championship round.
"(Cahill's) performance was even more impressive at the individual level because he saw his teammates struggle, and he continued to do very well," Groth said. "We are all really proud of how Carter finished."