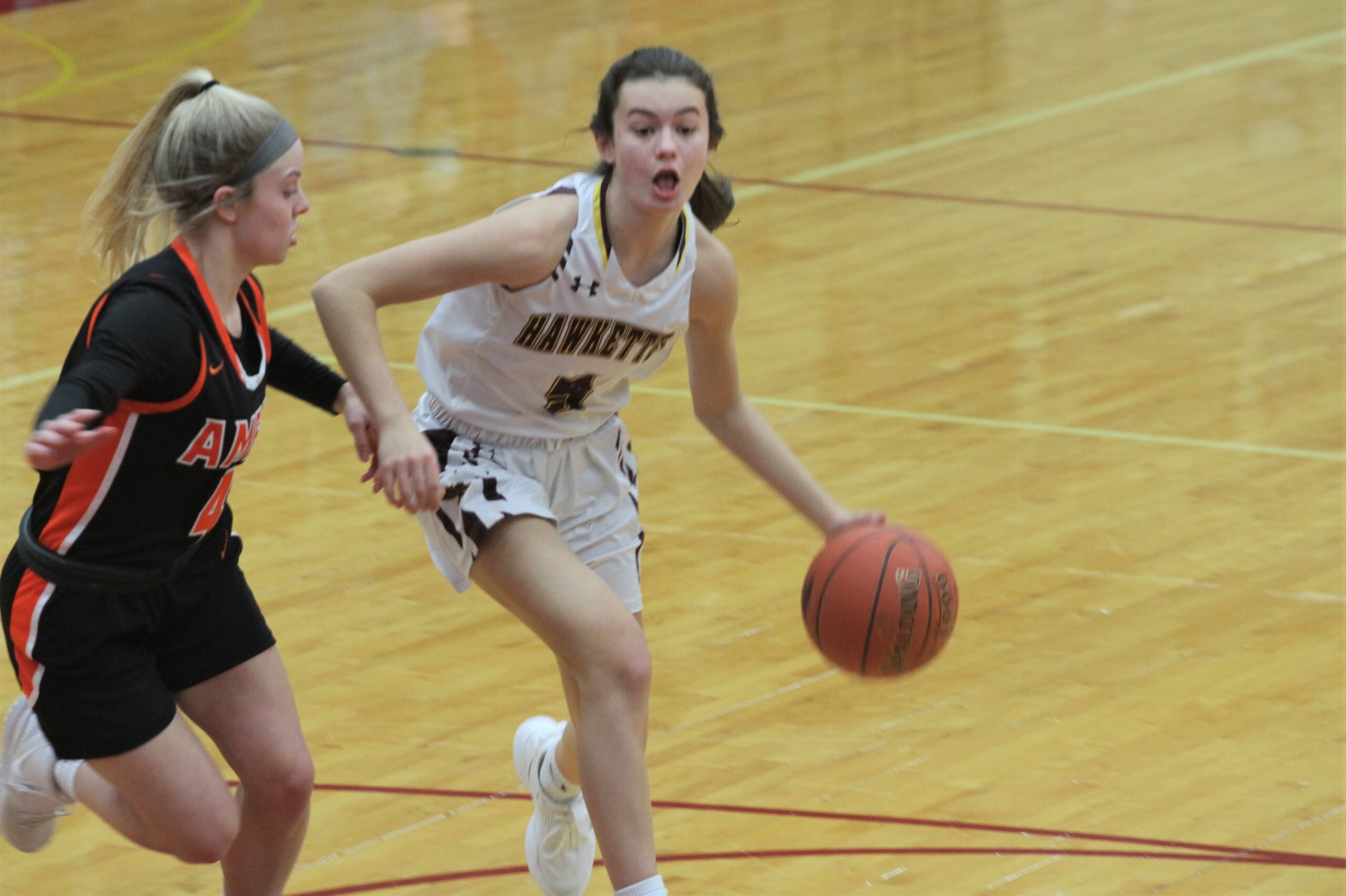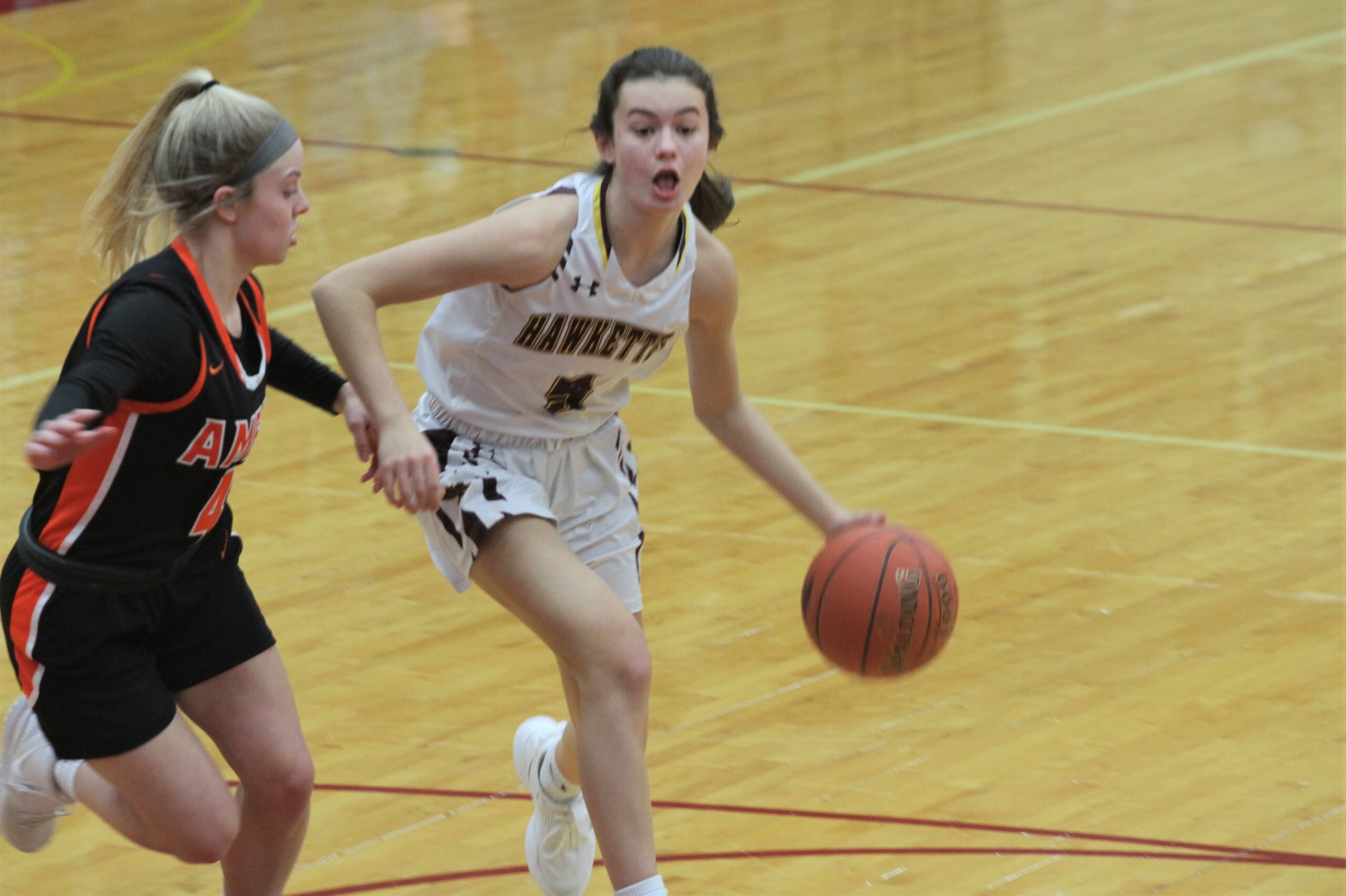 A regional final matchup against top-ranked Waukee isn't going to intimidate the Ankeny girls' basketball team.
If the Hawkettes play like they did on Saturday night, they might even pull off a huge upset.
"Coming off this game, I think we played really well," Ankeny guard Jenna Pitz said after the Hawkettes' 73-37 victory over visiting Ames in a Class 5A regional semifinal. "If we can transfer that over to Waukee, I think we've got a really good shot."
Ankeny defeated the Little Cyclones for the third time this season to advance to Tuesday's 7 p.m. game at Waukee. The Hawkettes (10-6) are riding a three-game winning streak.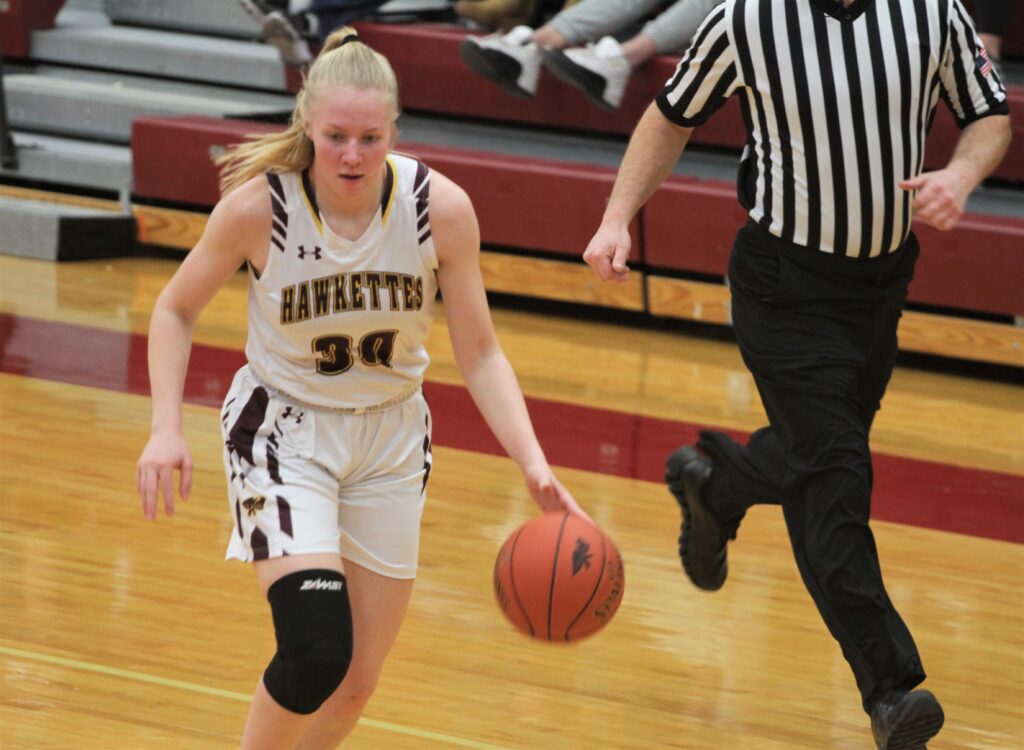 "It feels good to win this one," said Ankeny's Abby Johnson. "Especially with how strong we came off and winning by 36, it's a big win going into our next game."
Johnson scored a career-high 22 points in the victory, including five 3-point goals. Reserve Rachael Christmann also had five treys and finished with 19 points.
The Hawkettes shot 50 percent from the field (26-of-52), including 46.7 percent from 3-point range (14-of-30).
"It's just having confidence, and I think that's what's making the shots go in," Christmann said.
Ankeny led by just 13-9 before Christmann hit back-to-back 3-pointers to extend the margin to 19-11 at the end of the first quarter. Johnson then scored eight points in the second quarter as the Hawkettes built a 39-16 halftime advantage.
Johnson followed with eight more points in the first 2 minutes of the second half, increasing the lead to 47-16.
"The biggest thing was we tweaked a few things offensively in practice. We weren't settling," said Ankeny coach Dru McAnelly. "We took a lot of 3s and made a lot of 3s, but it was because of the way we were cutting and the way we were running in transition and the way we were playing downhill off the dribble. We played our drive-and-kick game instead of pass and shoot. It's amazing how much higher our shooting percentage is when we do that."
Freshman Karsen Jacks had a career-high 10 points for the Hawkettes, eight of them in the first half. She also had two steals.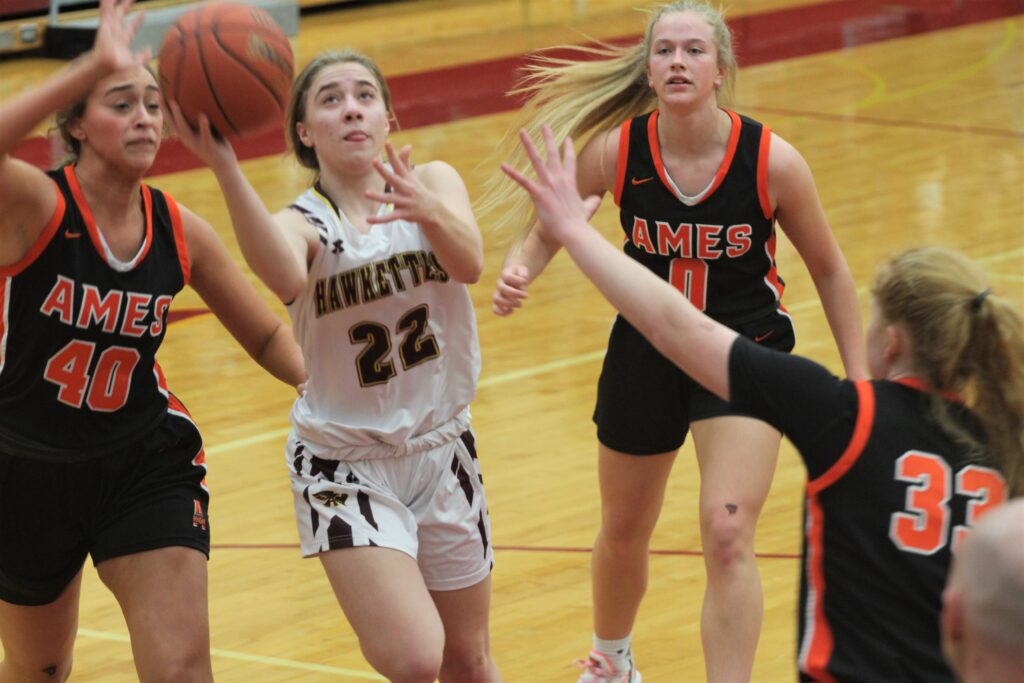 Pitz scored nine points and dished out five assists. Ellie Maschoff added eight points and seven rebounds.
Pitz also helped hold Ames star Caroline Waite to just 15 points on 6-of-20 shooting. Waite had scored a school-record 42 points in a quarterfinal win over Sioux City West on Wednesday.
In three games against Ankeny, Waite went just 16-of-62 from the field.
"We had a good game plan coming in, and we knew we just had to have the same mentality that we had in the other two games," Pitz said. "(The defensive strategy) was just the same as we had before. We knew we had to shut everyone else down, and I think we did a really good job."
Kennedy White had 11 points for Ames, which ends the season at 9-11. The Little Cyclones shot just 27.7 percent (13-of-47).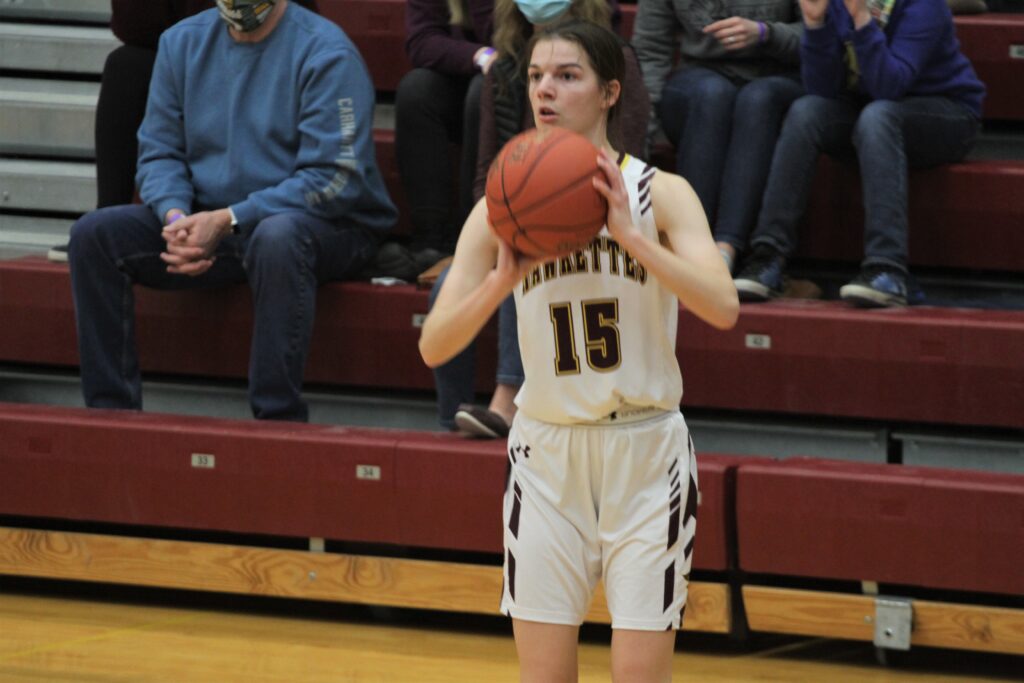 Ankeny forward Calyssa Wright was back in the lineup after missing two games due to a concussion. She made two free throws early in the fourth quarter to give the Hawkettes their biggest lead at 61-21.
"It was really a special night to send the seniors out on their home court like that," McAnelly said. "It was nice to have Calyssa back, Jenna had a great game, and I thought Karsen really looked to attack. It's going to take everybody Tuesday night. It's like I told them in the locker room, 'What has happened before now means nothing because it comes down to 32 minutes.' We knew we'd have to play someone tough to get (to state), so why not us? Let's go play the game and capture a dream and get there."
Waukee advanced to the regional final with a 101-22 win over Des Moines East. The Warriors (9-1) opened their season on Dec. 21 with an 81-38 victory over Ankeny.
Waukee made 12-of-30 3-pointers in the earlier win against the Hawkettes.
"We're going to have to shoot it well, and obviously we're going to have to defend and win the 50/50 balls," McAnelly said. "We have to do all the little things that we can control and shoot the ball pretty well. If we go in there and believe and have confidence, anything can happen."
Christmann and her teammates are ready for the challenge.
"We're just going to play our game," she said. "We're going to go out there with the mindset that we're going to be the best that we can be."