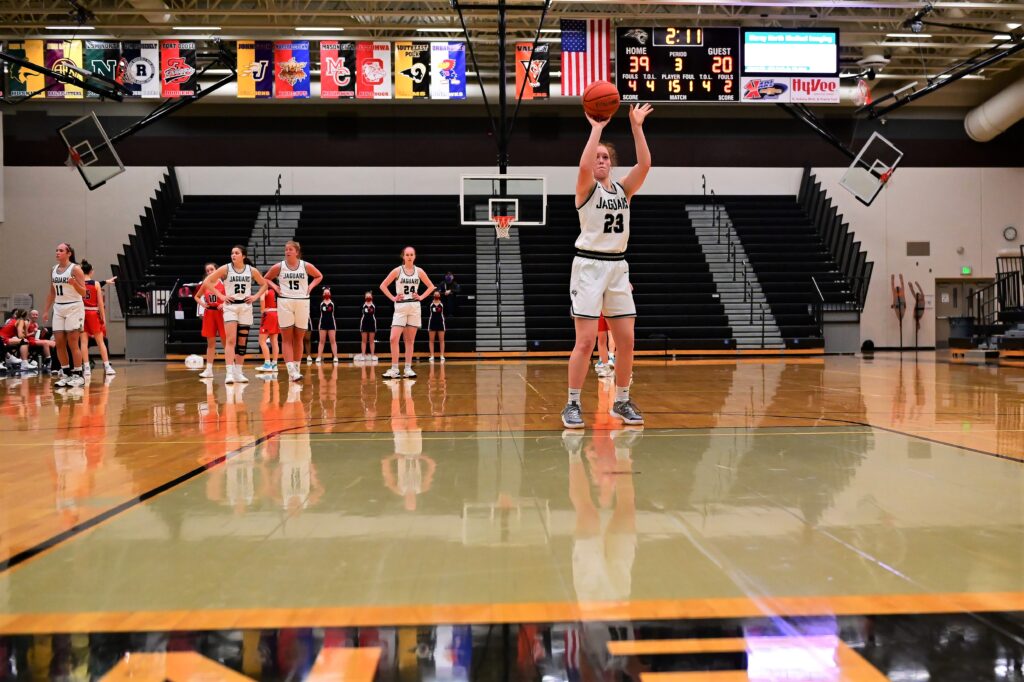 Scott DeJong knows that his Ankeny Centennial girls' basketball team isn't always going to shoot the lights out.
But when the fifth-ranked Jaguars defend like they did on Saturday night, it really doesn't matter.
Centennial allowed just two points in the first 13 minutes of the game, built a 36-9 halftime lead and then cruised to a 52-32 victory over visiting Urbandale in a Class 5A regional semifinal.
"You should always have a chance to win (if you defend)," said DeJong, whose team overcame 32.7 percent shooting from the field (17-of-52). "The other part of that is turnovers, and we only had six. So if the defense is good and then you get a shot up every time, even if you don't shoot great, you've got a chance. That's what happened tonight."
Maggie Phipps scored 15 points and had three assists as Centennial improved its record to 14-2. She went 8-of-8 from the free-throw line.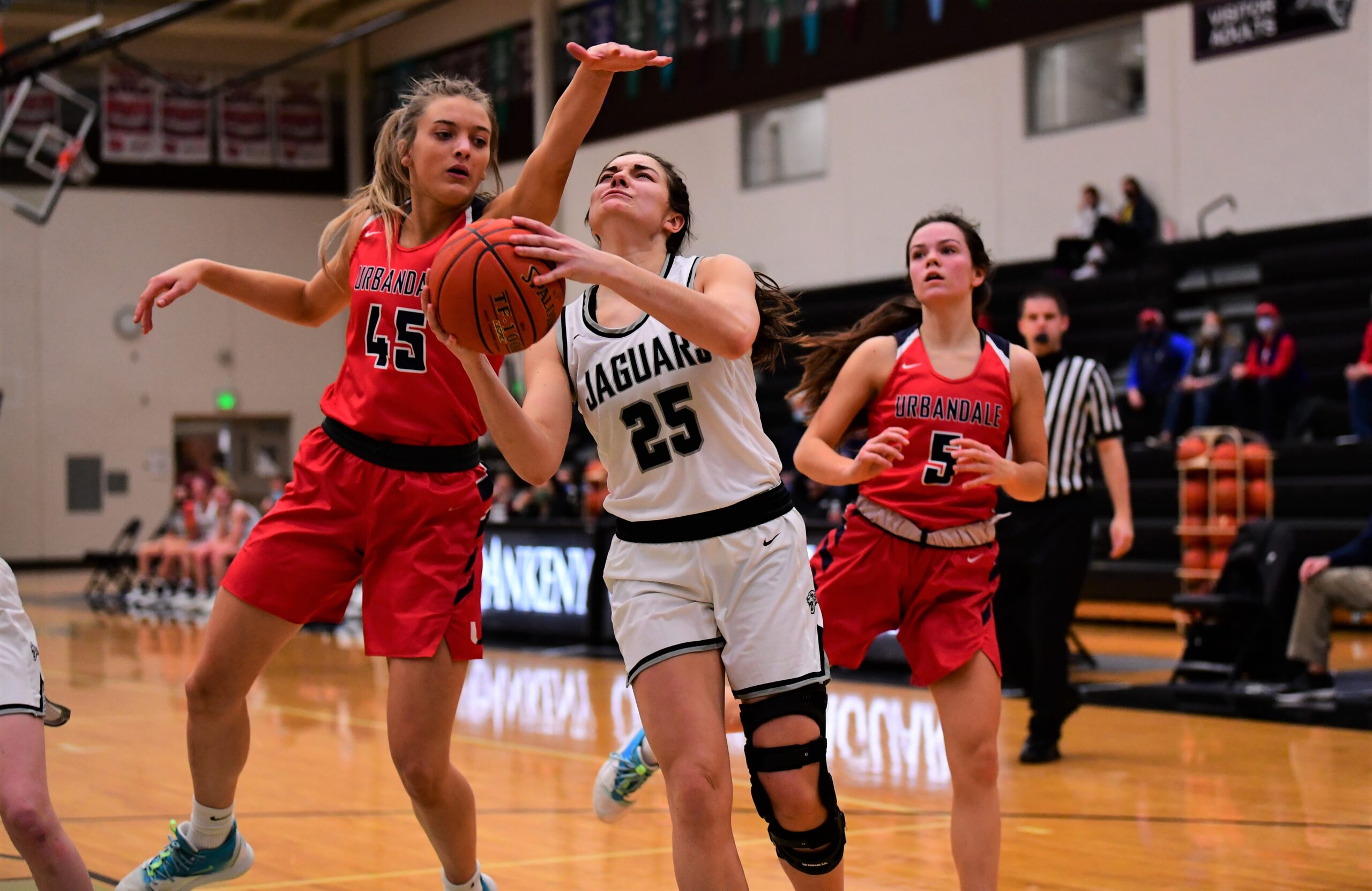 Cleao Murray and Jackie Pippett each added 12 points. Pippett also grabbed 11 rebounds.
"I think the key to our start was really trusting each other's ability and buckling down on defense," Phipps said. "I believe that right now we are better than a couple of weeks ago firstly because of our focus at practice this past week when we did not have a game. Along with that, Cleao has made a huge impact coming in and making big plays and simply just having another threat on our team that can make a positive effect on the game whenever she is in."
Murray has played in four games since recovering from knee surgery last year. She scored 10 points in the first half, matching her total from the previous three games combined.
"She has been out for almost a year. It just takes a bit," DeJong said. "She's getting more confidence playing in games like this, and she gave us a really big lift. The consistency is improving, and we need that moving down the stretch here."
Urbandale ends the season at 5-9. The J-Hawks had won four of their last seven games after getting off to a 1-5 start.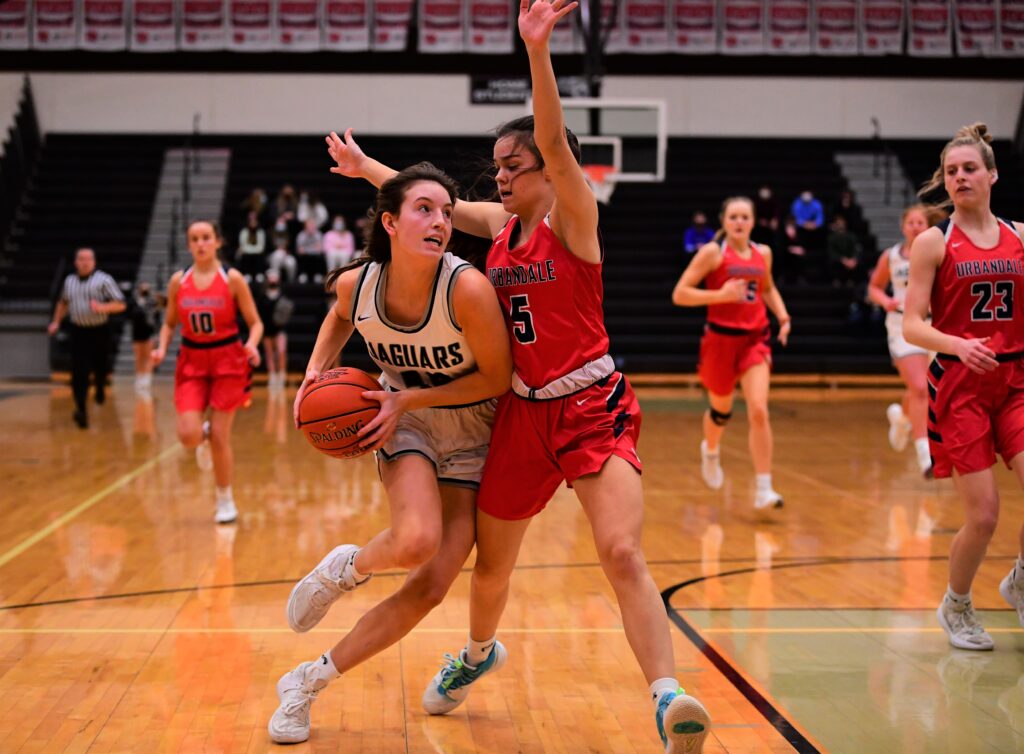 The Jaguars' defensive pressure quickly turned the game into a rout.
"We had a little bit of a slow start shooting-wise, but defensively we really shut them down," DeJong said. "We were really good on that end of the floor most of the night."
Centennial will host No. 11 Des Moines Roosevelt (10-1) in the regional final on Tuesday at 7 p.m. The depleted Roughriders advanced with a 55-46 win over Des Moines North.
Roosevelt played on Saturday without three starters, who have been in quarantine due to COVID-19 but are expected to return to practice on Monday.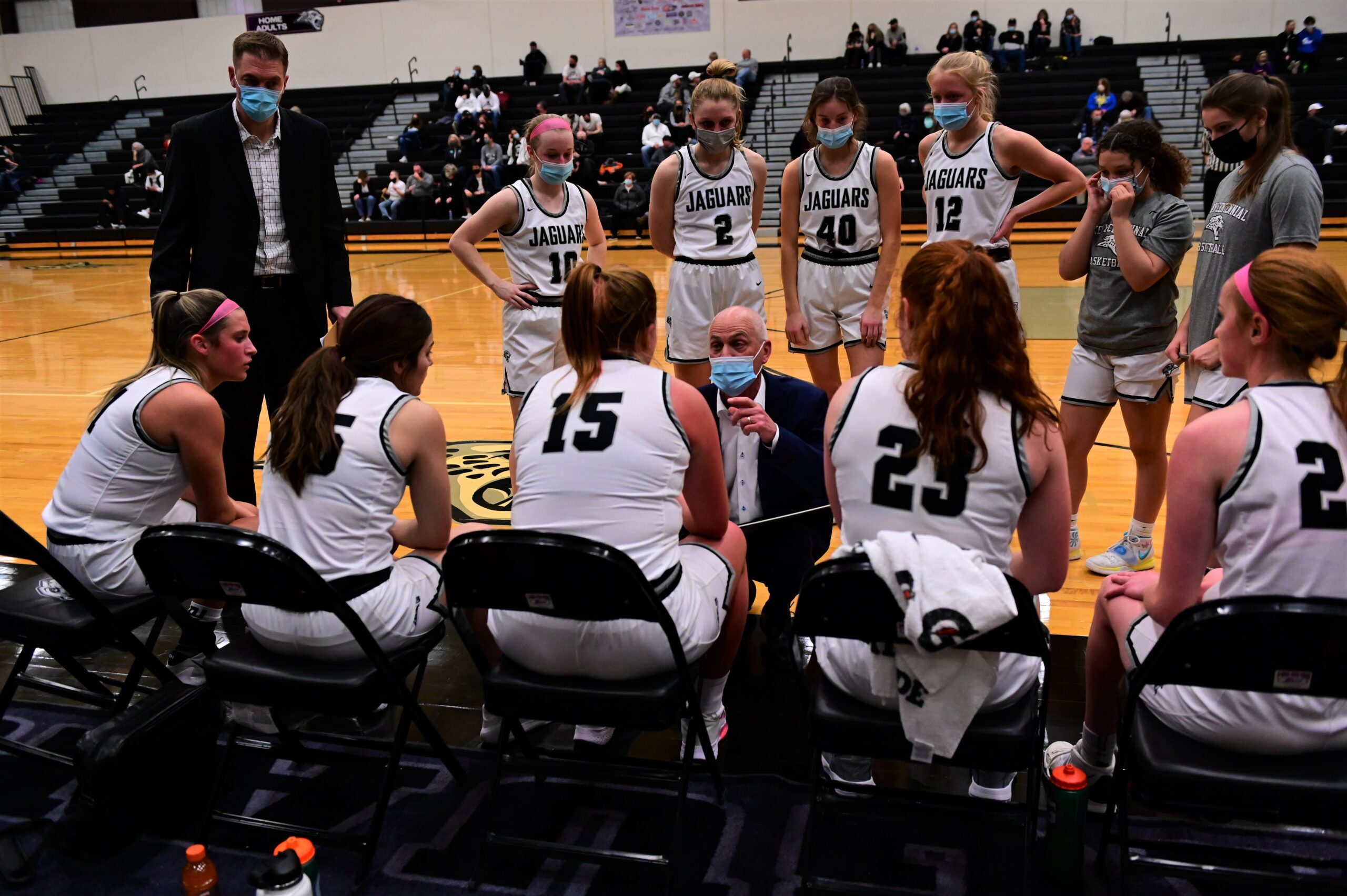 "We're planning to see them at full strength," DeJong said.
Sophomore Arianna Jackson, an Iowa State recruit, averages 16.6 points to lead the Roughriders. Juniors Trinity Cheatom and Amaya Davison are averaging 14.6 and 14.0 points, respectively.
"They're a good team," DeJong said. "Their athleticism is something we'll need to counter, that's for sure."
The Jaguars are seeking their third trip to the state tournament. They won the Class 5A title in 2016.