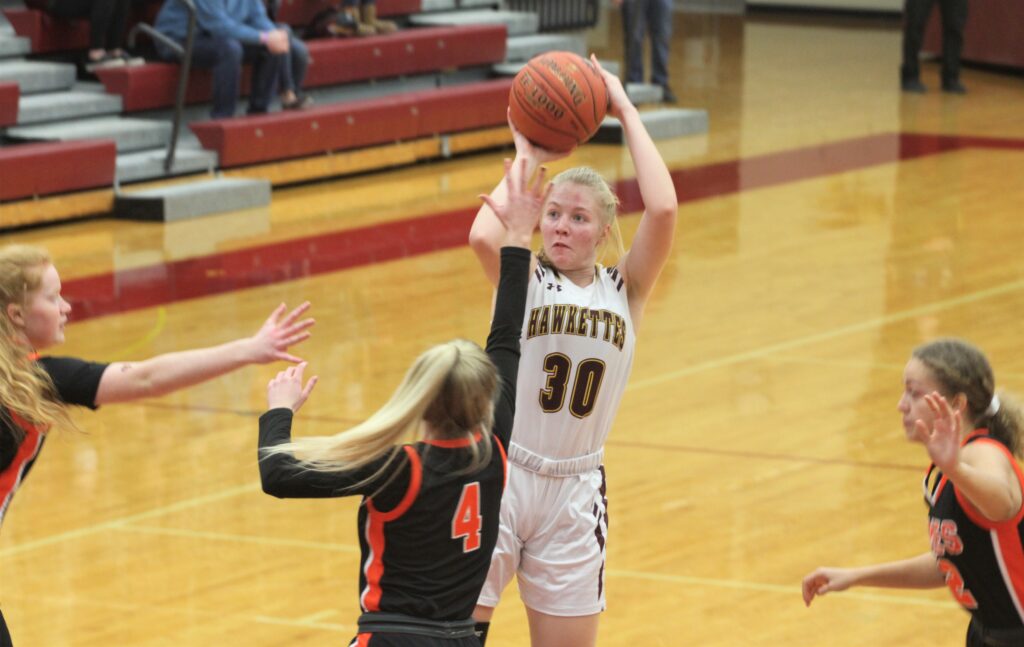 Senior forward Abby Johnson scored a career-high 22 points to lead the Ankeny girls' basketball team to a 73-37 victory over visiting Ames in a Class 5A regional semifinal on Saturday. She has averaged 18.4 points over the last five games.
The Hawkettes (10-6) will play at top-ranked Waukee (9-1) in the regional final on Tuesday at 7 p.m.
Here is some inside info on Johnson:
Were you confident that your team could defeat Ames for the third time this season?
Yes, we came in with a winning mindset and were confident.
What did you think when Ames guard Caroline Waite scored a school-record 42 points in a quarterfinal win over Sioux City West on Wednesday? Did you think she would be difficult to stop?
I watched the game on Wednesday. I knew she could score, but we have two great defenders in Jenna (Pitz) and Ellie (Maschoff). I was 100 percent confident that they would be able to stop her.
You've been shooting the ball really well lately, and so has fellow senior Rachael Christmann–who scored 19 points off the bench on Saturday. How much does that help your team to have a reserve like Rachael who can provide some instant offense?
Having Rachael definitely helps spread the defense and allows us to attack from different directions.
Your team also had senior Calyssa Wright back in the lineup after she missed two games due to a concussion. Was it nice to get a little more rest with her back in the rotation?
It was great to have Calyssa back and add some height on both ends of the floor. I was excited that we were able to play our last home game as Hawkettes together.
You had five 3-pointers on Saturday. Did it seem to you like every shot you took was going in the basket?
I always shoot with a mindset that every shot is going in. We got in a groove as a team which made it easier to shoot.
Do you have a favorite spot on the floor to shoot from?
My favorite spot varies from night to night. It just depends where on the court I'm shooting best.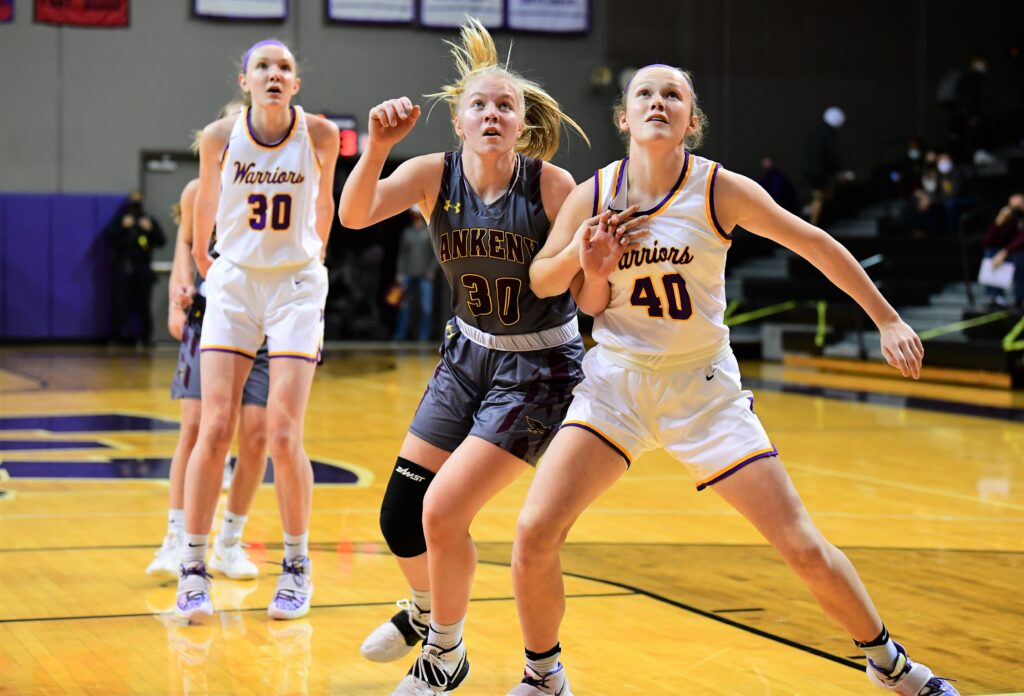 Your team will now play Waukee for a berth to the state tournament. Do you think your team can shock the world and avenge your 81-38 loss at Waukee on Dec. 21?
I definitely believe we can win and go to state. We are a different team now than we were in December.
Do you remember much about that first game?
The big thing that I remember from that game was that our defense wasn't as strong as we wanted it to be.
What will be the keys to keeping the game close and giving your team a chance to pull it out in the second half?
The keys to winning Tuesday's game will be playing good defense, having good ball movement, and taking advantage of offensive possessions.
You have committed to play for Northern State next year. Have you been able to catch any of their games this season?
I was able to go up to Aberdeen (S.D.) a couple of weeks ago to catch a game. Otherwise, I've watched most games via live feed if I haven't been playing at the same time as them. As I've watched them play this season, my excitement for the next four years continues to grow.
I know you told me previously that you were planning to study biology. What would you like to do with a biology degree?
I plan to become a physical therapist. I have worked with so many amazing physical therapists over the years, and they have inspired me to follow in their footsteps.