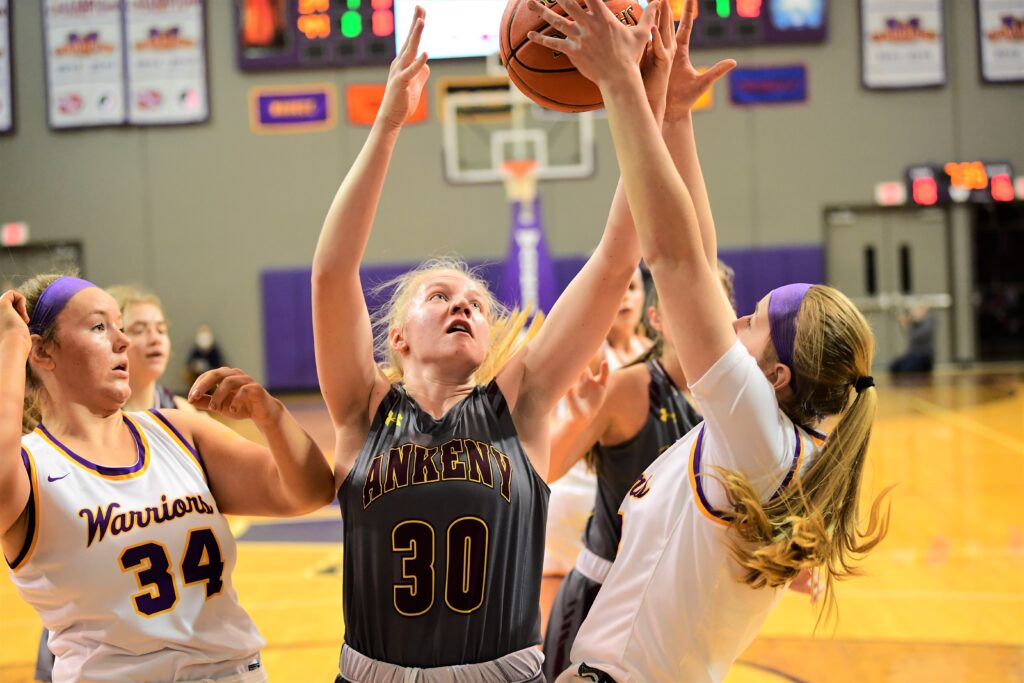 It's going to take a girls' basketball team with a lot of firepower to knock off top-ranked Waukee.
Ankeny took its best shot on Tuesday in a Class 5A regional final. The Hawkettes just didn't have enough weapons to pull off the upset.
Abby Johnson scored a career-high 23 points, but she was the only Ankeny player in double figures as the host Warriors pulled away in the second half for a 78-57 victory.
"We had a drought in the third quarter, and that proved to be the difference," said Ankeny coach Dru McAnelly. "But our girls battled all the way."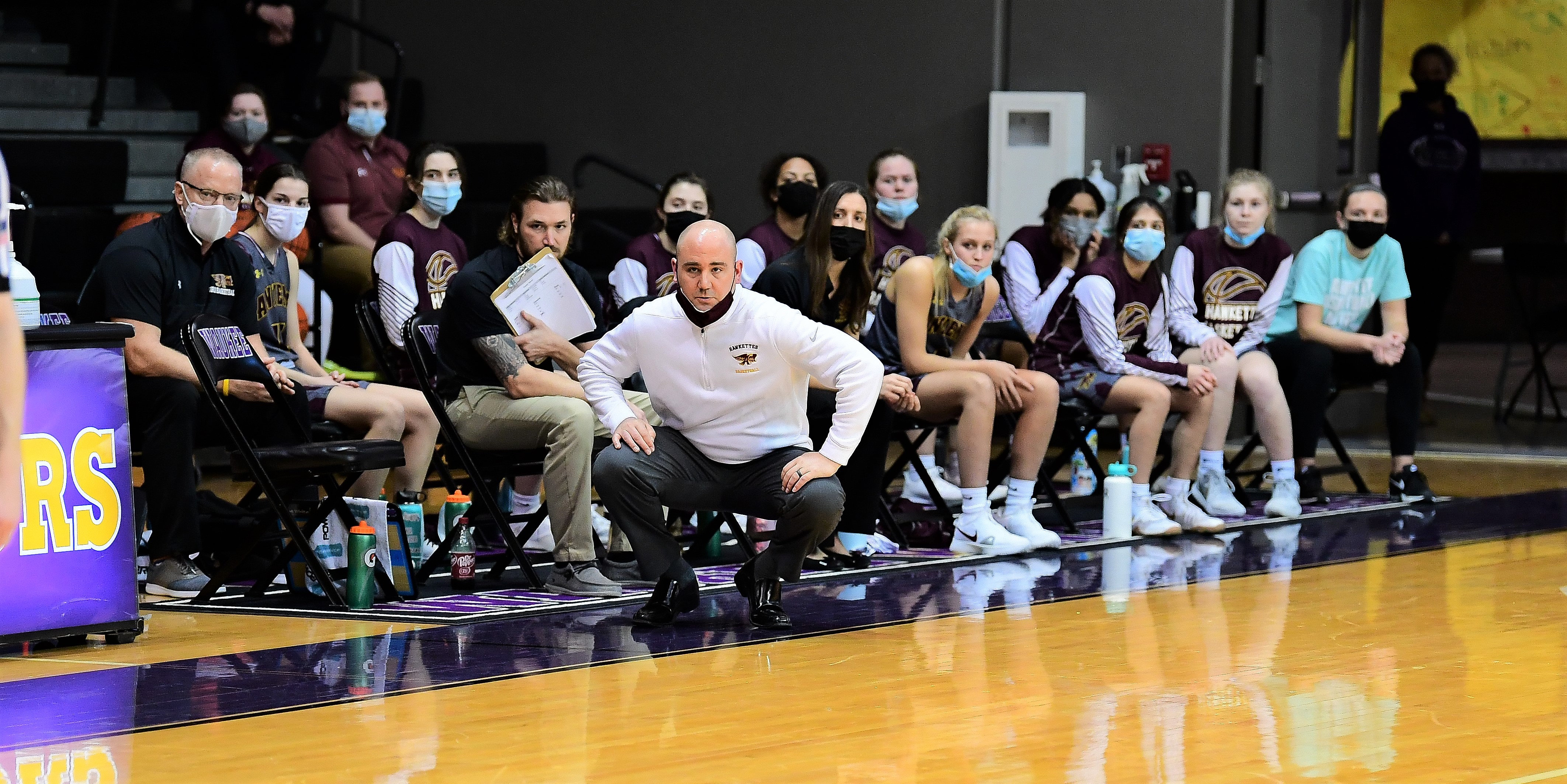 Waukee (10-1) advanced to next week's state tournament at Wells Fargo Arena. The Warriors will meet No. 9 Dowling Catholic (11-6) in a Class 5A quarterfinal on Monday at 9 a.m.
Ankeny finished with a 10-7 record, its first winning season under McAnelly.
"I am so proud of this team!" Johnson said. "We managed to have a record-breaking season even with everything going on. This has been one of my favorite group of girls to play with, and I will miss them!"
Johnson had four of her five 3-point goals in the first half, when Ankeny rallied from an early 9-0 deficit to take the lead. The game was tied at 30-30 before Waukee closed the first half with a 7-2 run to move ahead, 37-32.
"We could have easily folded early on, but we battled back," said McAnelly, whose team lost an earlier meeting at Waukee, 81-38. "We played about as well as we could in the first half. Abby was on fire to start the game, and I thought the girls were really locked in on the scouting report and the game plan."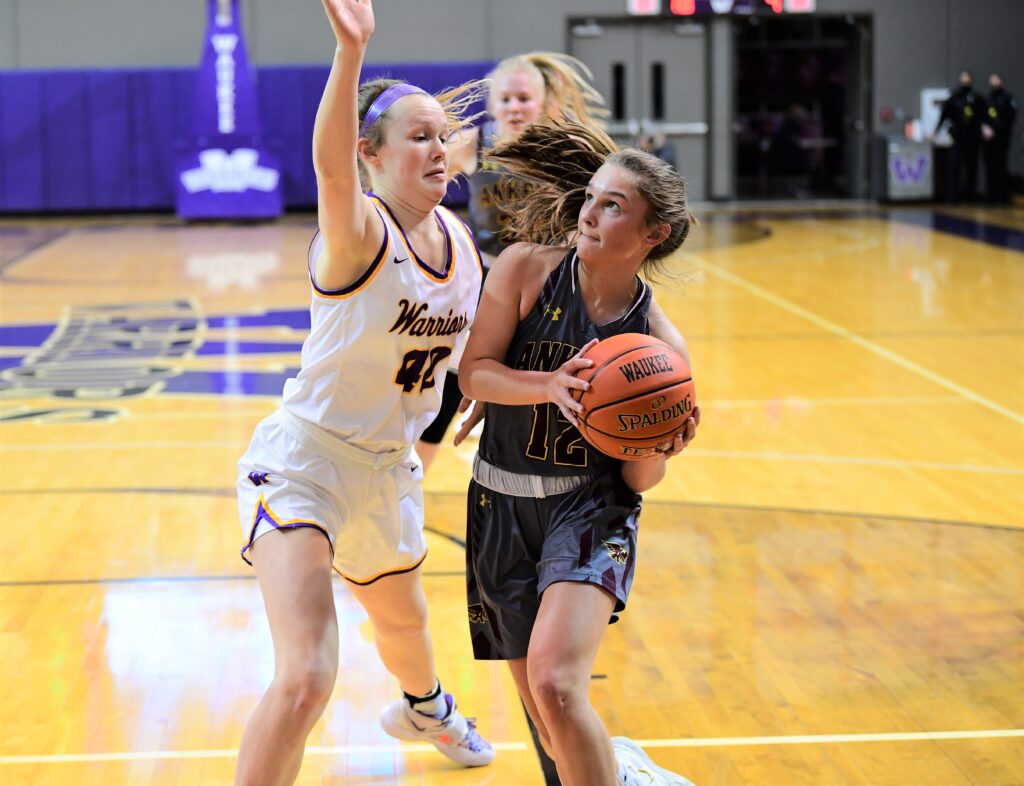 Johnson had 16 points in the first half.
"I felt really confident," Johnson said. "We had the momentum and were playing great on both ends of the court. Unfortunately, the shots didn't fall for us during the third quarter, and the game ended up not going our way."
The Warriors opened the second half with a 13-0 run and never looked back. They built a 60-38 advantage after three quarters.
"We missed a couple shots and now you're down 12 or 14 (points), and then you feel like you have to score every possession," McAnelly said. "We got some pretty decent looks, but they just didn't go in. And they're just so explosive on offense that you can't afford to have a six-point quarter like we did in the third."
Katie Dinnebier led four Waukee players in double figures with 25 points. Lindsey Kelderman added 18.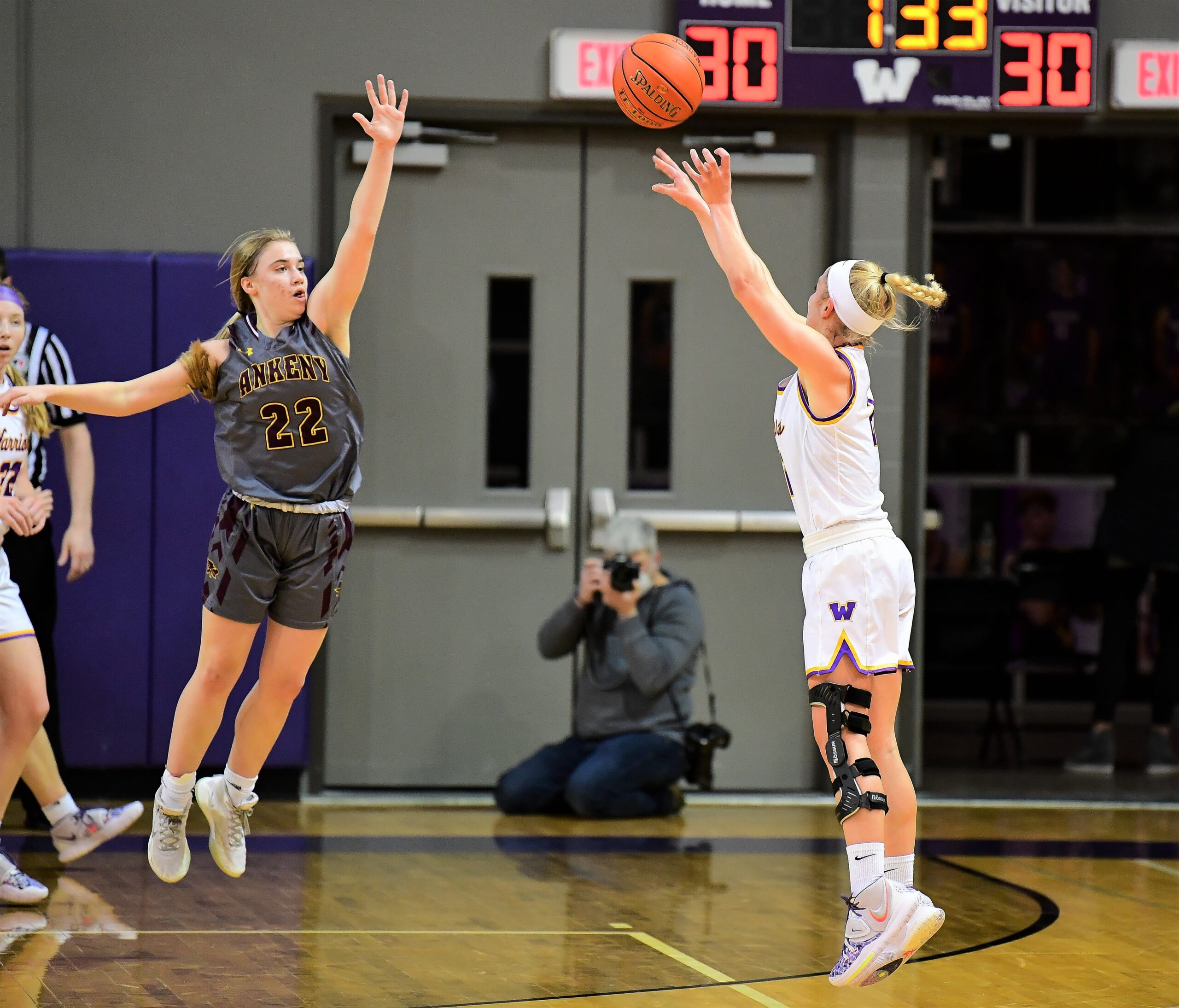 Dinnebier and Kelderman each had five of the Warriors' 16 3-pointers.
"They got hot, and we just had one of those dry spells," McAnelly said.
Reserve Rachael Christmann had a trio of 3-pointers in the second half and finished with nine points. She was among the seniors who played their final game for the Hawkettes.
"All of the seniors played well for us down the stretch in their own different ways," McAnelly said.