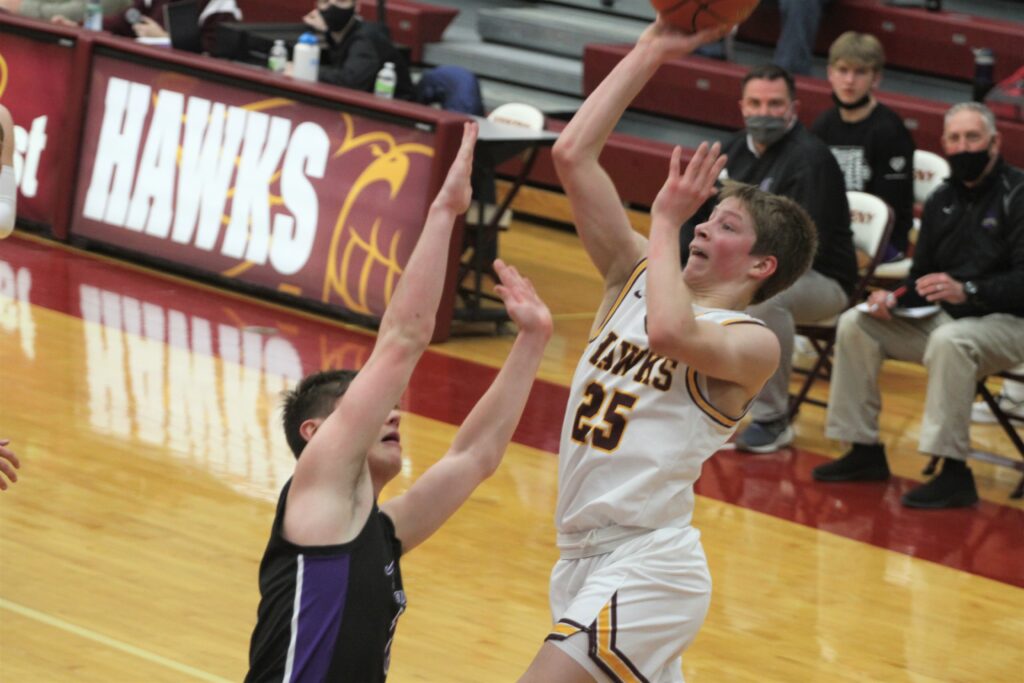 The Ankeny boys' basketball team was ready for the start of postseason play.
The defending state champion Hawks jumped out to a 13-0 lead in the first quarter and then held off visiting Norwalk's rally in the second half to post a 48-40 victory in a Class 4A substate semifinal on Friday.
"It relieved some pressure to get that early lead," said Ankeny point guard Carson Johnson. "We got some momentum going, and we were feeling pretty good."
Johnson, a freshman, had two 3-pointers in that early run. Bentor Neyail hit another one to complete the flurry, forcing Norwalk to call a timeout.
"Our effort was really good to get that good start, and that helped us get the win," said Ankeny coach Brandt Carlson. "Obviously, when Carson hits his first couple of 3s, that helps a lot."
Johnson made another 3-pointer to give Ankeny a 19-10 lead at the end of the first quarter. The Hawks held a 27-18 advantage at halftime.
Johnson led Ankeny with 12 points. He made his fourth 3-pointer with 3 minutes 33 seconds left in the third quarter, sandwiched around a pair of treys by Karson Wehde that extended the Hawks' lead to 38-21.
Norwalk then outscored Ankeny, 19-10, the rest of the way.
"It was just a momentum thing," Carlson said. "I think we tapped out our momentum for a little bit, and I thought we got in a little bit of a hurry offensively. I thought they were such a patient team–such a veteran, strong team and a well-coached group. I knew they were going to come back. With our youth, I think we got a little too confident maybe."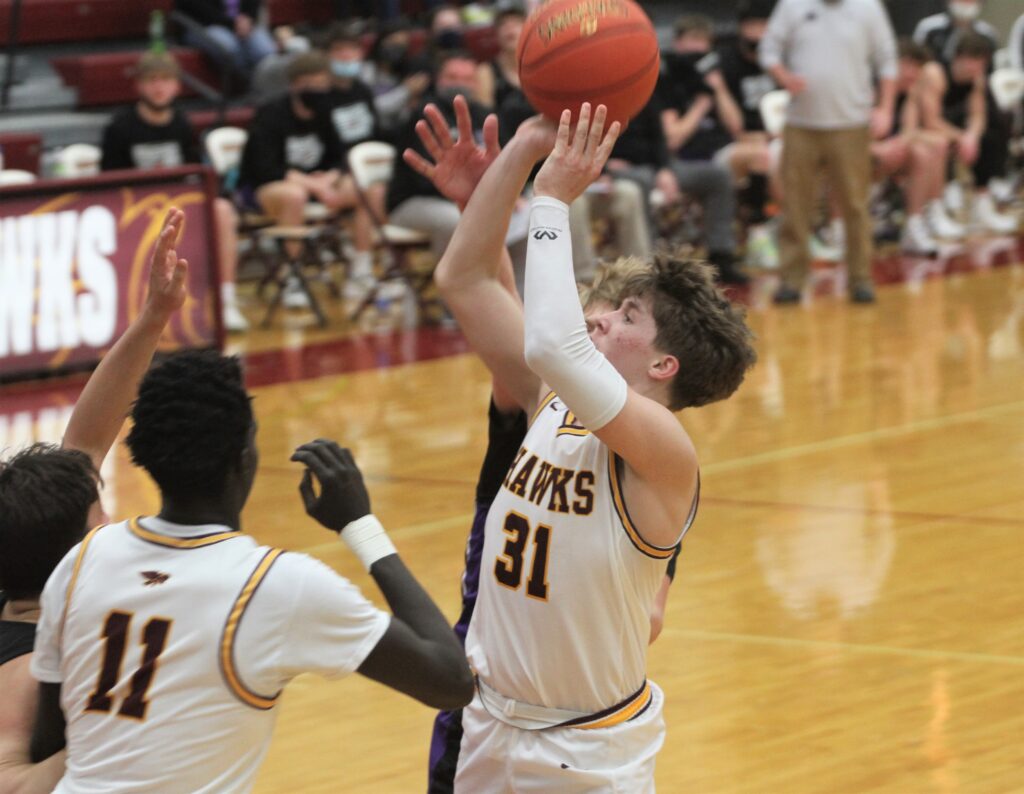 Ankeny appeared to be in good shape after back-to-back baskets by Brayden Drea gave the Hawks a 44-32 lead midway through the final period. But Norwalk then used a full-court press to force some turnovers that led to some transition points.
A 3-pointer by Redek Born pulled the Warriors within 45-38 with 1:30 left.
"It's hard to keep that lead," Johnson said. "They just kept fighting. They put up a good fight, and it was a good game. They sped us up a little bit. We just need to keep our heads (against the press)."
After a steal, Norwalk missed a 3-pointer that could have made it a four-point game. Born also missed another 3-pointer after Neyail missed a free throw with 1:05 left.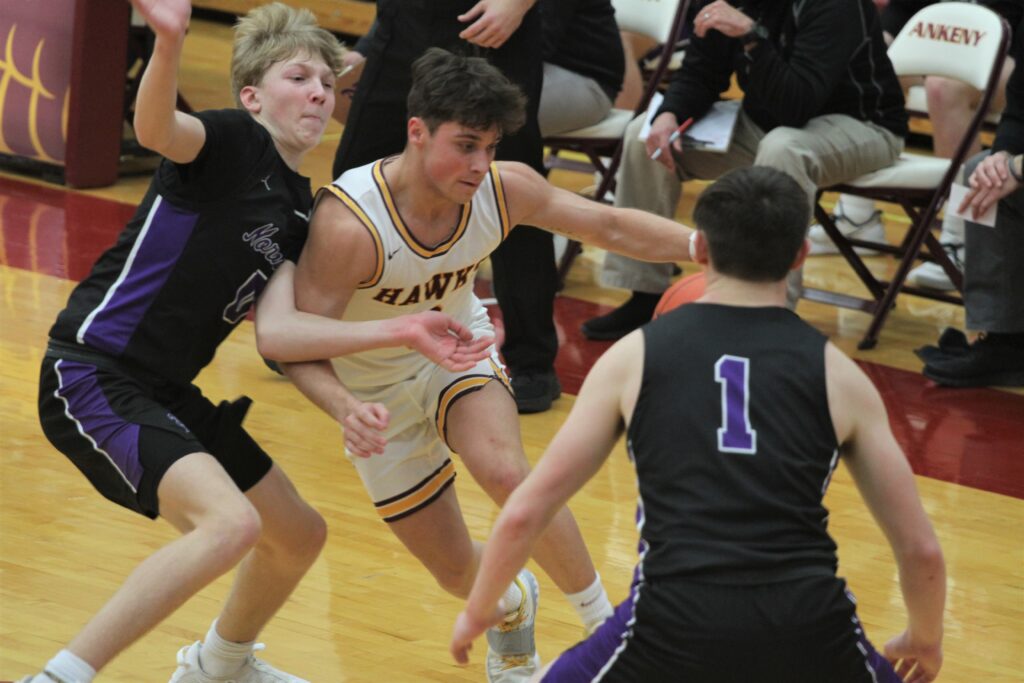 "We turned it over late. We were under duress, and we didn't handle it great," said Carlson, whose team committed 20 turnovers. "But we all have to go through that at some point in time. Every new thing we face is a learning experience for us.
"Sometimes you can practice (against a press) as much as you want, and then you've just got to play. I thought we were a little tentative. We just didn't have guys in the right spots, but we'll work on that," he added.
The Warriors closed the gap to 46-40 on a pair of free throws by Cole Tunender with 40 seconds left. After forcing another turnover, Norwalk missed three more shots and two free throws before Ankeny's Ryan Crandall connected on two free throws to complete the scoring with 8.9 seconds left.
The Warriors missed their last seven shots.
"I thought our defense was pretty good in both halves," Carlson said. "If we could just hit a few more shots, I think we'd have more fun."
Crandall had nine points, 11 rebounds, four assists and three steals as Ankeny improved its record to 10-9. Neyail added seven points and two blocks.
Norwalk finished the season at 14-9 one year after winning the Class 3A state title.
"They're a good team," Carlson said. "We were very aware of how talented they are. They've got a lot of seniors, guys that have a lot of pride and won a title last year. We knew it was going to be tough."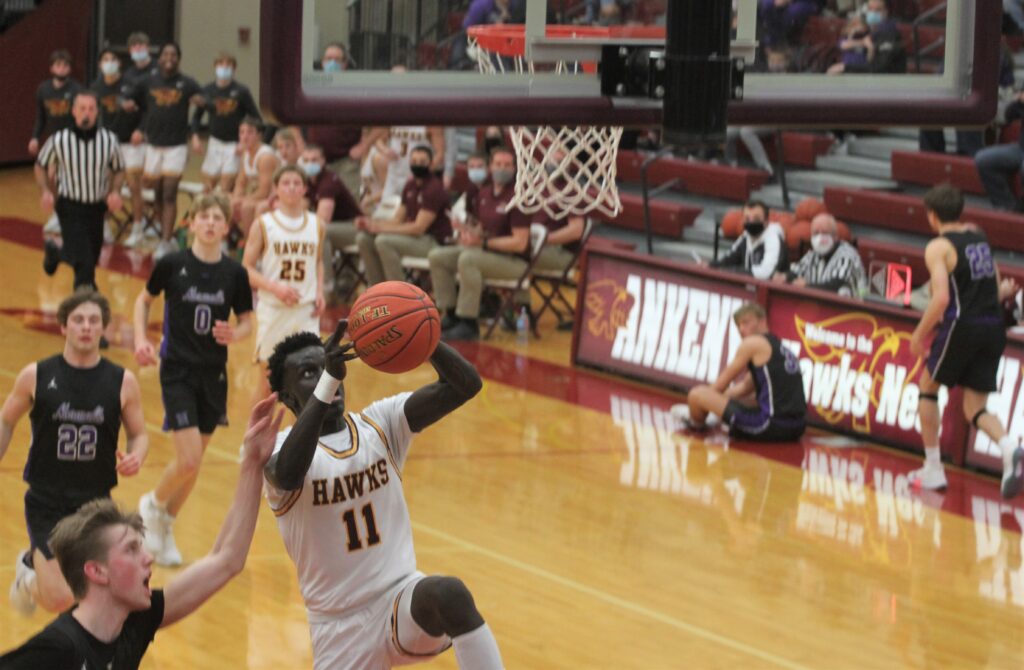 Ankeny advanced to Tuesday's substate final against second-ranked Waukee (12-2) at Indianola, beginning at 7 p.m. The Warriors moved on with a tougher-than-expected 54-48 win over Marshalltown.
"With our guys, every day is a new day," Carlson said. "I think we've been wanting this opportunity to play them again, to go and compete against the best. We'll see what happens."
The game will be a rematch of last year's Class 4A final. It will be the third meeting between the two teams this season.
Waukee posted a 65-28 victory on Dec. 21. The Warriors then won at Ankeny, 65-37, on Jan. 19.
"There's no doubt we can compete with them," Johnson said. "We'll be ready."