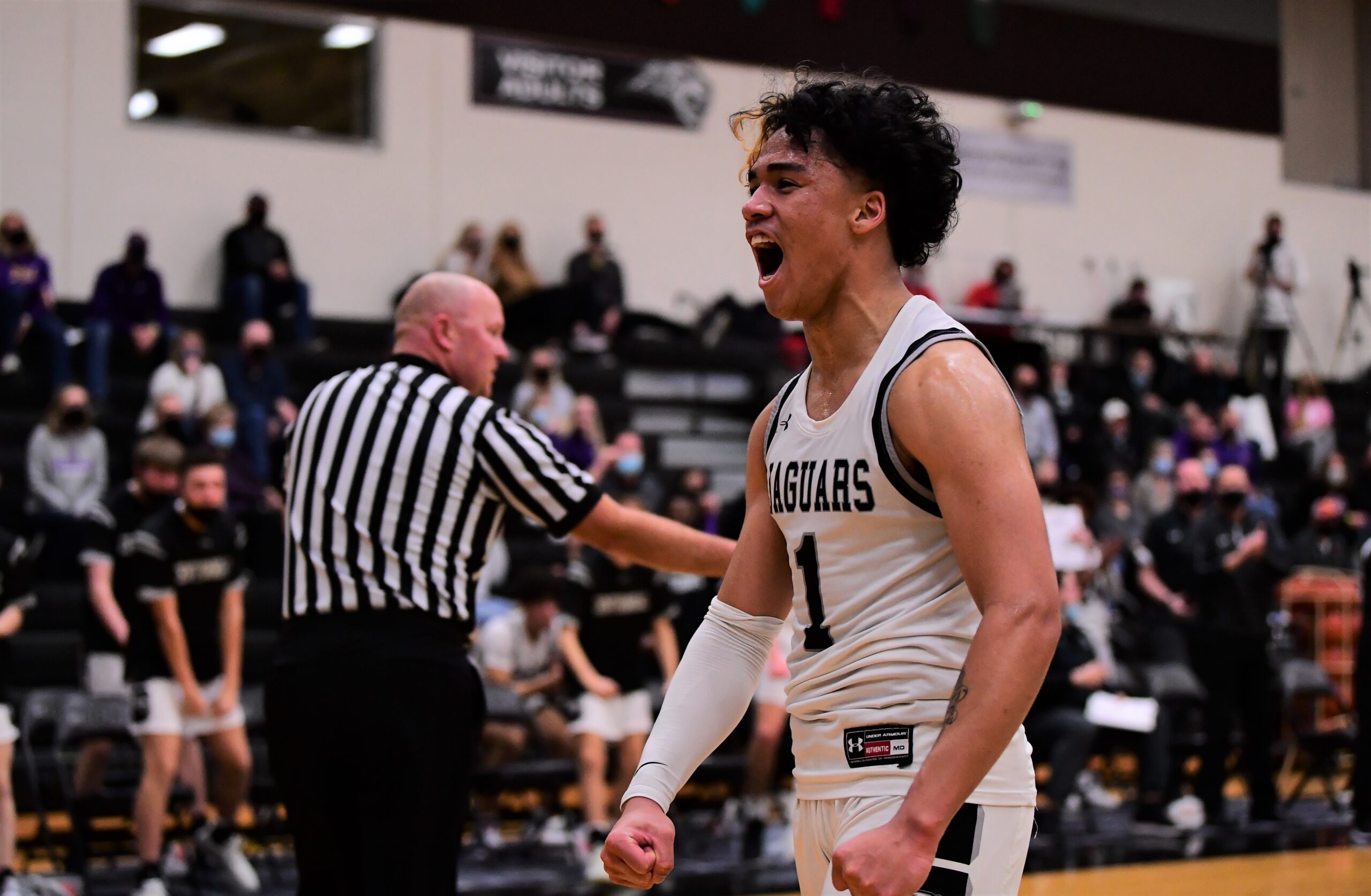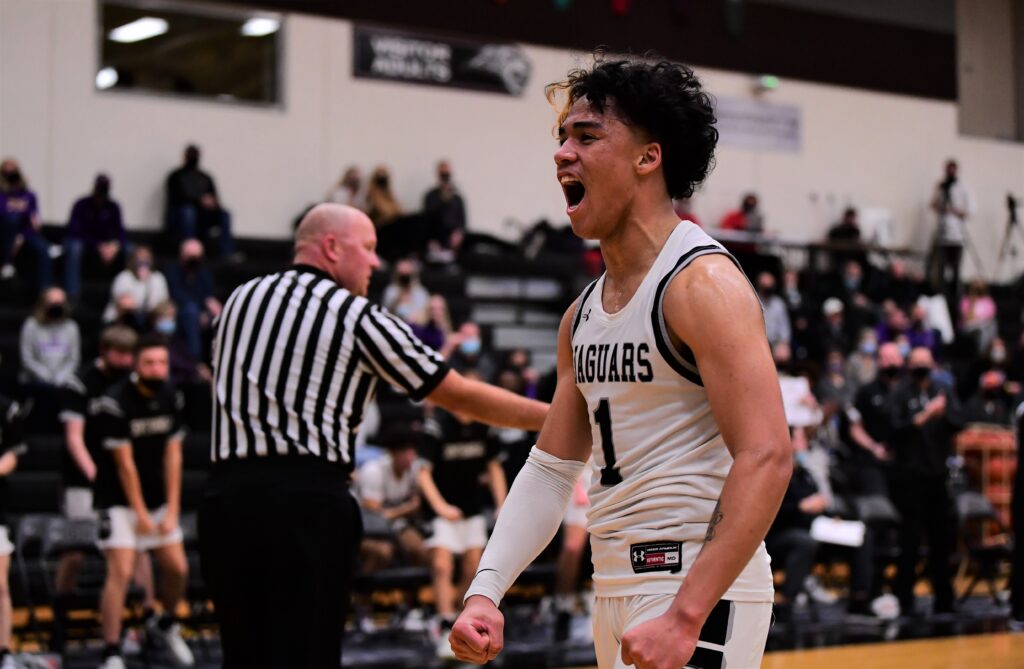 It took awhile for the Ankeny Centennial boys' basketball team to fight off a pesky Indianola squad in a Class 4A substate semifinal on Friday.
The visiting Indians battled Centennial to a 28-28 halftime tie before the eighth-ranked Jaguars used an 18-0 run in the second half to pull away for a 71-53 victory.
"We just had to get it going," said Centennial senior Colin McAleer. "It was a good game; Indianola's a good team. We weren't playing our best defensively in the first half. I feel like we were giving them a lot of open 3s. We just played harder on defense and their shots stopped falling, and ours kept (dropping). So that got us going."
Centennial (14-4) built a 51-38 lead after three quarters. The Jaguars led by as many as 22 points with about 5 minutes left to play.
"We made one defensive adjustment at halftime," said Centennial coach Bob Fontana. "Offensively, we had better ball movement–both inside and out. We just played really well at both ends of the floor the second half."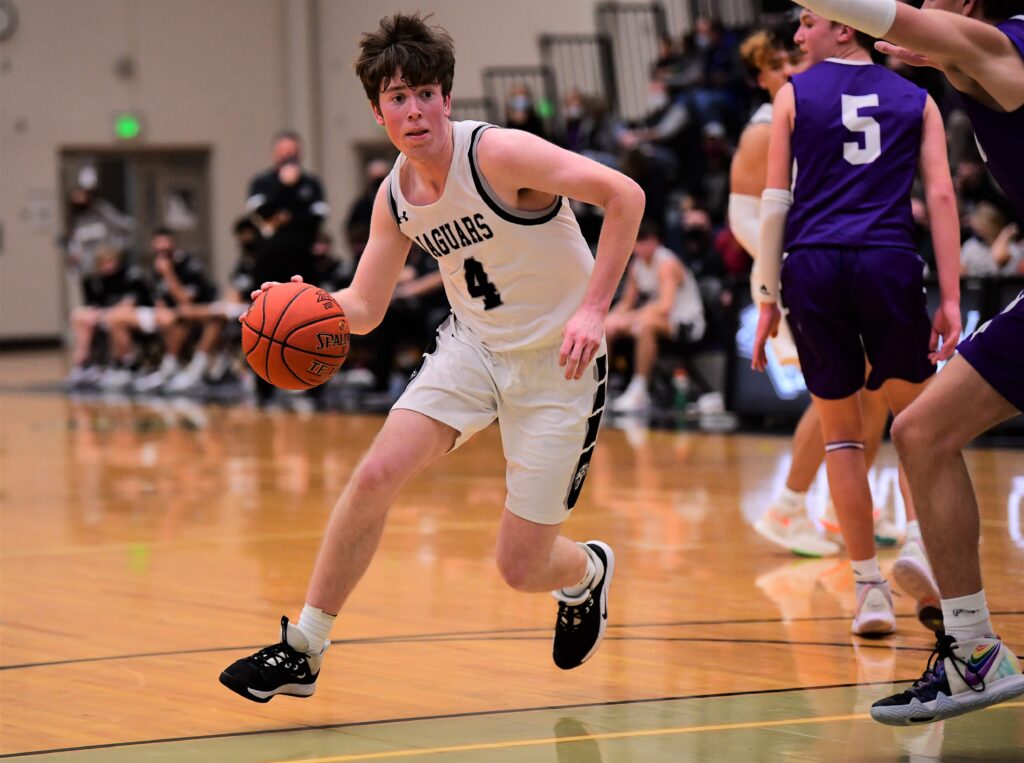 Jaron Crews scored 22 points and dished out six assists to lead Centennial. Brock Jensen and McAleer each had 14 points.
Tyler Johnson, another senior, provided some valuable minutes in the second half after not playing in the first two quarters.
"We had four seniors that had really big games for us tonight," Fontana said.
Centennial jumped out to an 11-4 lead in the first quarter before Indianola rallied. The Indians reeled off 10 unanswered points to take a 14-11 lead.
"We had three turnovers and a bad shot on four consecutive possessions," Fontana said. "The next thing you know, they outscore us 10-0. And then it was nip and tuck the rest of the half."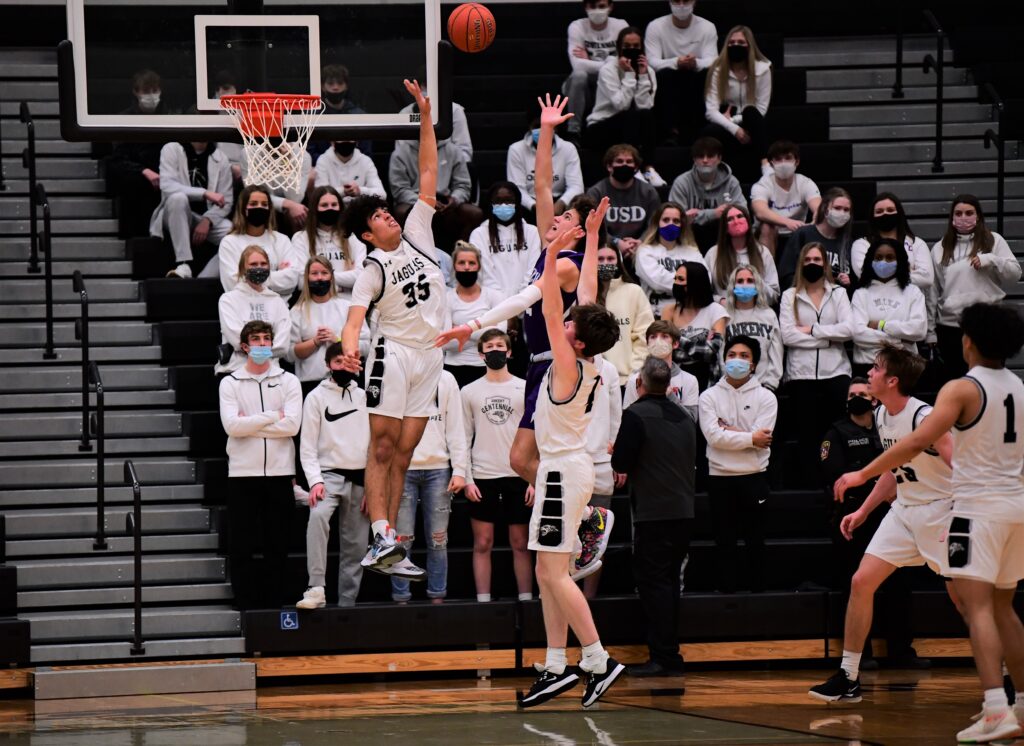 Drew Kingery scored 12 of his 17 points in the first half for Indianola (16-7). Caden Rehmeier added 16 points and seven rebounds, going 4-for-8 from 3-point range.
Kingery, a 6-foot-4 sophomore who averages 18 points, was held in check the final two periods.
"One of the adjustments we made took him out of his rhythm and what they wanted to do in the second half," Fontana said. "But he's a nice player."
McAleer, meanwhile, helped Centennial's offense get untracked after halftime. He scored nine of his points in the second half.
"I wasn't getting many 3-pointers, but that happens," McAleer said. "When we move the ball like that, everyone will be getting open shots every single time."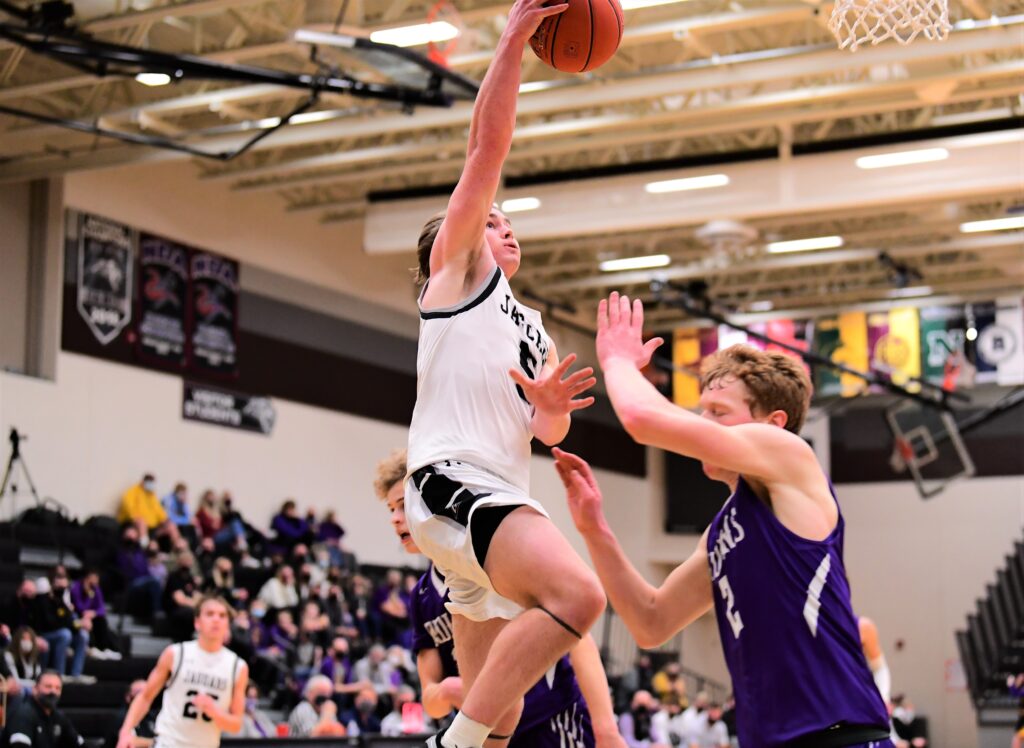 The Jaguars took care of the ball, committing just five turnovers in the game. They also hit the boards, outrebounding Indianola by 10 in the second half.
Centennial, which went 8-for-8 at the free-throw line, got junior guard Caden Kelling back on the court. He played for the first time in five games after recovering from an ankle injury.
Kelling suffered the injury during the Jaguars' 56-46 loss to No. 3 Ames on Feb. 5. Centennial will now meet the Little Cyclones (16-3) in the substate final on Tuesday at Des Moines East, beginning at 7 p.m.
"We're excited for the opportunity," Fontana said.
The Jaguars rallied from a 13-point halftime deficit to post a 55-53 win at Ames on Dec. 22. Freshman Lio Aguirre scored a career-high 21 points in the victory, 16 of them in the second half.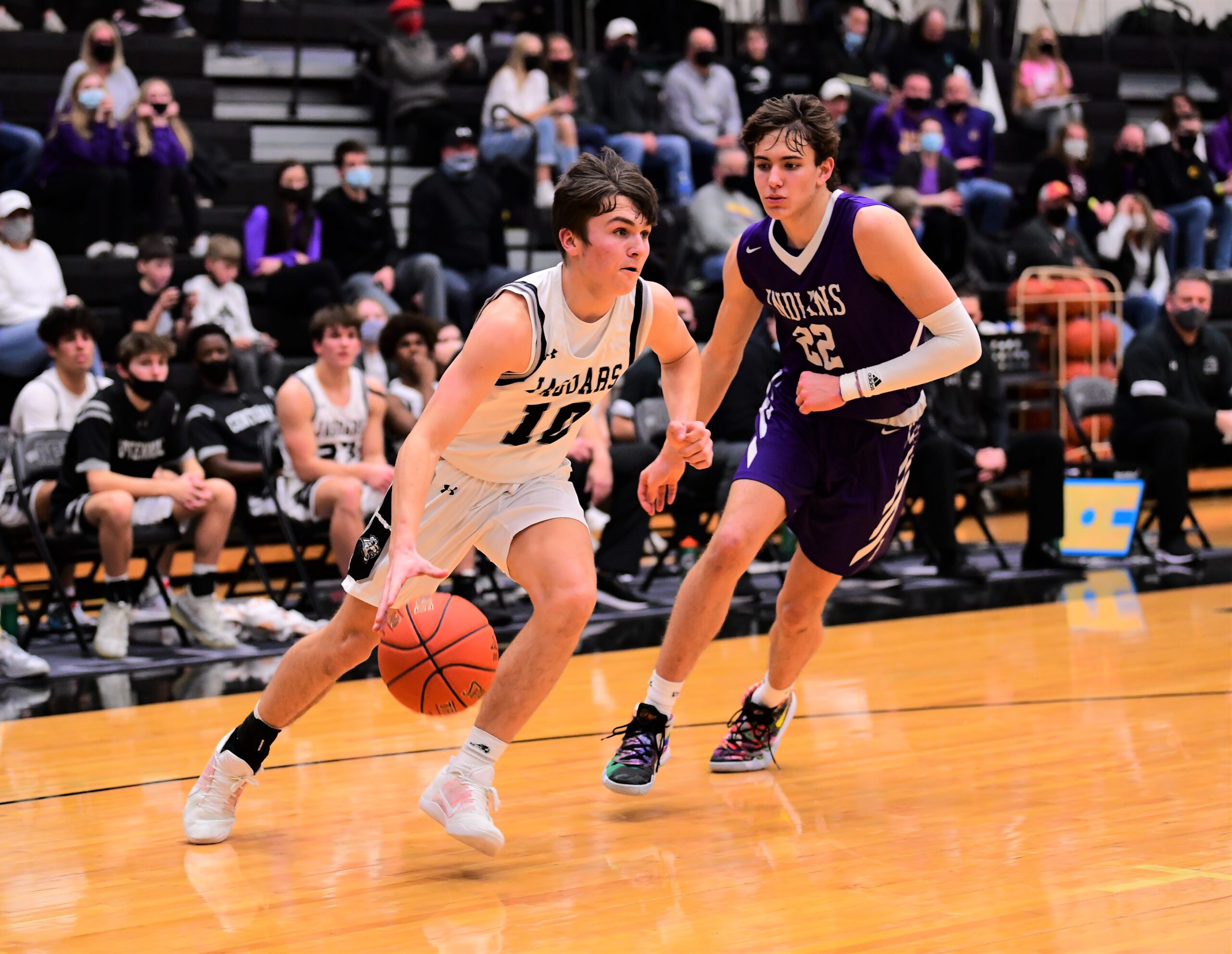 But the Little Cyclones are now riding an 11-game winning streak that includes the triumph at Centennial earlier this month. Crews did not play in the rematch due to an ankle injury.
"We've just got to stay together," McAleer said. "Keep the good attitudes, just keep moving the ball and play as a team.
"We're just going to have to play our game," he added.
The Jaguars will have to find a way to slow down Ames guard Tamin Lipsey, who is averaging 17.3 points, 4.3 rebounds and 5.0 assists. He had 25 points in the win at Centennial, 19 of them in the second half.
"Ames is playing very well, and they play well together," Fontana said. "They've got multiple weapons, and we're going to have to be at our best on both ends of the floor. We're going to have to play smart. That's going to be just as big as playing hard."